Senators Include Medical Marijuana Protections In Justice Department Bill
For the first time ever, a provision protecting state medical marijuana laws is being included in base funding legislation for the U.S. Department of Justice.
While the provision in question has been federal law since 2014, in years past its enactment has required votes on the House floor or in a Senate committee. But now, in a dramatic sign of the rapidly changing politics of cannabis, the budget rider is part of the initial spending bill for the Justice Department as introduced by Republican Senate leaders.
"It's taken years of hard work by patients and their advocates, but we've finally reached the point where even in a U.S. Senate controlled by Republicans, a medical marijuana provision is not considered a poison pill and its support requires no further debate," Don Murphy, director of federal policies for the Marijuana Policy Project, said in an interview.
The Senate Appropriations Subcommittee on Commerce, Justice, Science and Related Agencies approved Fiscal Year 2019 spending legislation including the measure on Tuesday. A full committee vote on the overall bill is expected on Thursday.
The House Appropriations Committee inserted the medical marijuana protections into its version of the Justice Department bill by a voice vote last month. That means the provision is all but certain to end up in the final FY19 appropriations legislation that is sent to President Trump for his signature later this year, clearing the way for states to keep implementing medical marijuana programs without federal interference through at least September of next year.
"The Senate Appropriations Committee finally read the writing on the wall and accepted the inevitable, that allowing the Department of Justice to interfere with state-legal medical marijuana programs is bad policy and losing politics," Justin Strekal, political director of NORML, said in an interview. "Looking at the scorecard, today it's medical freedom: 1; Attorney General Jeff Sessions and his reefer madness ways: 0."
While the rider does not protect recreational marijuana consumers or the businesses that serve them, it does continue to shield patients and medically-focused providers in the 46 states that now allow some form of legal cannabis for therapeutic use. And that is a much-appreciated measure of relief in light of the fact that U.S. Attorney General Jeff Sessions earlier this year rescinded Obama-era protections that generally allowed states to implement cannabis laws without harassment from the Justice Department.
Meanwhile, Republican and Democratic lawmakers are teaming up on separate legislation to change federal law to permanently let states set their own marijuana laws without fear of federal intervention — and President Trump is on board.
"I really do. I support Senator Gardner," the president said on Friday of when asked if he supports the bill, filed last week by Sens. Cory Gardner (R-CO) and Elizabeth Warren (D-MA).
The legislation, the Strengthening the Tenth Amendment Entrusting States (STATES) Act, would exempt state-legal marijuana activity from the provisions of the federal Controlled Substances Act. It would also protect banks that work with legal cannabis businesses and allow industrial hemp cultivation.
Before the Tuesday appropriations subcommittee vote on the Justice Department legislation, Sen. James Lankford (R-OK), said he was "surprised to see the medical marijuana language."
Lankford, who recently filmed a television commercial opposing the medical cannabis ballot measure that voters in his state will consider during this month's primary election, called it "conflicting here that we're spending millions of dollars focused on fighting opioids and yet leaning into pushing in the base bill towards the medical marijuana piece."
"The FDA still considers marijuana as a gateway drug to opioid abuse," he said.
In fact, numerous studies show a correlation between legal marijuana access and reduced opioid issues.
Democrats cheered the move, however,
"This bill again contains language preventing the Justice Department from interfering with states that have medical marijuana laws, ensuring that the prescribing and dispensing of medical marijuana in those states is both legal and regulated," Senate Appropriations Committee Democrats wrote in a summary of the provision, somewhat overstating its impact because it actually only prevents federal officials from spending money to enforce the prohibition on medical cannabis without actually repealing it. "Patients and doctors in states that have approved medical marijuana need to know that they are safe from arrest and prosecution by the federal government."
Marijuana Legalization Measure Advances One Step In South Dakota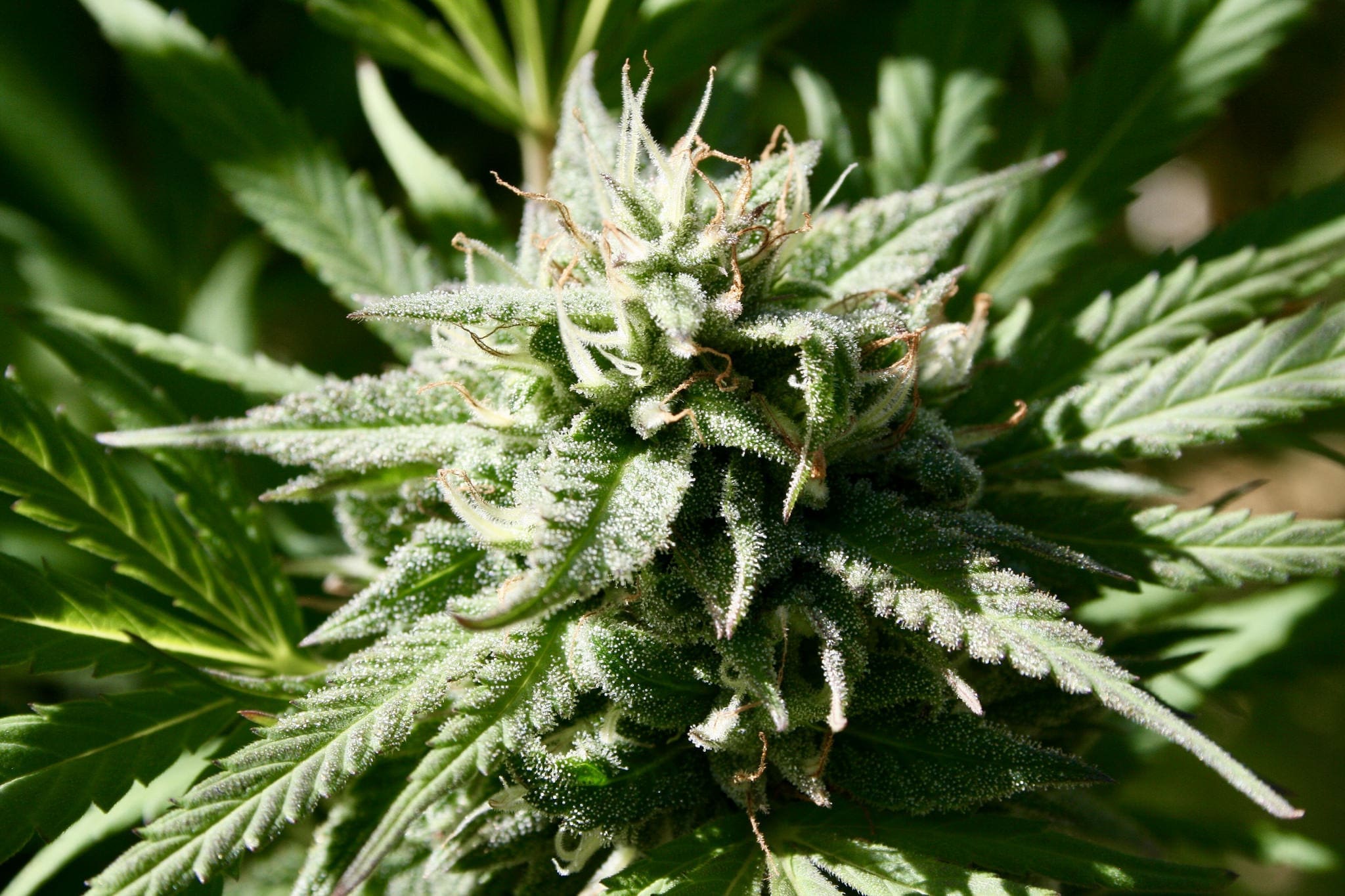 South Dakota's attorney general filed an official explanation of a proposed ballot measure to legalize marijuana on Friday.
While separate organizations are working to get a medical cannabis-focused initiative on the state's 2020 ballot, activists behind this measure are hoping to incorporate recreational legalization, medical marijuana reform and hemp into one package.
Adult-use legalization would be accomplished through a constitutional amendment under the initiative, which would separately require the legislature to pass legislation creating rules for medical cannabis and hemp.
South Dakota Attorney General releases explanation on proposed constitutional amendment to legalize, regulate, and tax marijuana; to require passage of laws regarding hemp as well as laws regarding marijuana for medical use. Read it here: https://t.co/k33buSKjIJ pic.twitter.com/pEG0RxbDj9

— SD Attorney General (@SDAttorneyGen) August 16, 2019
"The constitutional amendment legalizes the possession, use, transport, and distribution of marijuana and marijuana paraphernalia by people age 21 and older. Individuals may possess or distribute one ounce or less of marijuana," Attorney General Jason Ravnsborg (R) wrote. "Marijuana plants and marijuana produced from those plants may also be possessed under certain conditions."
The South Dakota Department of Revenue would be responsible for issuing licenses for cannabis cultivators, manufacturers, testing facilities and retailers. Individual jurisdictions would be able to opt out of allowing such facilities in their areas.
"The Department must enact rules to implement and enforce this amendment," the explanation states. "The amendment requires the Legislature to pass laws regarding medical use of marijuana. The amendment does not legalize hemp; it requires the Legislature to pass laws regulating the cultivation, processing, and sale of hemp."
The initiative calls for a 15 percent excise tax on marijuana sales. That revenue would be used to fund the Department of Revenue's implementation and regulation of the legal cannabis system, with remaining tax dollars going toward public education and the state general fund.
Ravnsborg said that judicial clarification of the amendment "may be necessary" and notes that marijuana "remains illegal under Federal law."
The attorney general issued a similar explanation of a proposed constitutional amendment to legalize medical cannabis earlier this month.
This latest move comes one day after advocacy organization New Approach South Dakota announced that their medical marijuana initiative was certified, enabling them to begin the signature gathering process.
Several other cannabis initiatives are in the process of being certified in the state, according to the attorney general's website. In order to place constitutional amendments on the ballot, activists must collect 33,921 valid signatures from voters.
South Dakota is one of the last remaining states in the U.S. that has not legalized marijuana for any purposes.
GOP Senator Keeps Endorsing Medical Marijuana But Hasn't Sponsored A Single Cannabis Bill
Photo courtesy of Brian Shamblen.
Elizabeth Warren's Plan For Indian Tribes Includes Marijuana Legalization
Sen. Elizabeth Warren (D-MA) unveiled a plan on Friday that's aimed at holding the federal government accountable for following through on its obligations to Native American tribes, and that includes ensuring that tribal marijuana programs are protected against federal intervention.
The plan emphasized Warren's support for a bill she filed earlier this year that "would protect cannabis laws and policies that tribal nations adopted for themselves."
The 2020 Democratic presidential candidate, who has faced criticism over claims of Native American heritage, pointed to federal reports showing that tribal programs generally have not received adequate funding and said it is imperative that legislation be enacted to "provide resources for housing, education, health care, self-determination, and public safety" for those communities.
To that end, Warren is planning to introduce a bill called the "Honoring Promises to Native Nations Act" alongside Rep. Deb Haaland (D-NM), co-chair of the Congressional Native American Caucus. Before filing, however, the lawmakers are soliciting input on how best to draft the legislation, and are accepting written testimony until September 30.
While the proposed legislation itself doesn't currently include marijuana-specific provisions, a press release and blog post on the topic address the senator's sponsorship of the Strengthening the Tenth Amendment Through Entrusting States (STATES) Act, which would allow tribal communities and states to set their own cannabis policies without Justice Department interference.
In order to provide economic opportunities to Native people, that "requires streamlining and removing unnecessary administrative barriers that impede economic growth on Tribal lands, respecting tribal jurisdiction over tribal businesses, and promoting forward-looking efforts to ensure full access to new and emerging economic opportunities."
"For example, while not every tribe is interested in the economic opportunities associated with changing laws around marijuana, a number of Tribal Nations view cannabis as an important opportunity for economic development," Warren's campaign blog post states.
"I support full marijuana legalization, and have also introduced and worked on a bipartisan basis to advance the STATES Act, a proposal that would at a minimum safeguard the ability of states, territories, and Tribal Nations, to make their own marijuana policies," she wrote.
.@RepDebHaaland & I invite feedback about this proposal & look forward to working closely with tribal nations & citizens, experts, & other stakeholders to advance legislation in Congress that honors the United States' promises to Native peoples. https://t.co/qc1fkBGb3I

— Elizabeth Warren (@SenWarren) August 16, 2019
A separate press release on Warren's Senate website also touts her support for the STATES Act, saying she "worked hard to ensure" that it included tribal protections.
"It's beyond time to make good on America's responsibilities to Native peoples, and that is why I'm working with Congresswoman Haaland to draft legislation that will ensure the federal government lives up to its obligations and will empower tribal governments to address the needs of their citizens," Warren said of the overall tribal plan. "We look forward to working closely with tribal nations to advance legislation that honors the United States' promises to Native peoples."
In an email blast to her campaign list, Warren included "a set of additional ideas to uphold the federal government's trust and treaty obligations with Tribal Nations and to empower Native communities," which includes her marijuana proposal:
"New economic opportunities: We also need to respect tribal jurisdiction over tribal businesses and promote forward-looking efforts to ensure full access to new economic opportunities. For example, a number of Tribal Nations view cannabis as an important economic opportunity. I support full marijuana legalization and have advanced the STATES Act, a proposal that would safeguard the ability of Tribal Nations to make their own marijuana policies."
There's increased interest in ensuring that Native populations receive the same benefits and protections as states as it concerns cannabis legislation.
In June, the House passed a spending bill that included a rider stipulating that Native American marijuana programs couldn't be infringed upon by the Justice Department. And a GOP representative filed a bill in March that would provide similar protections.
GOP Senator Keeps Endorsing Medical Marijuana But Hasn't Sponsored A Single Cannabis Bill
Photo elements courtesy of Pixabay and NorthEndWaterFront.com.
FBI Seeks Tips On Marijuana Industry Corruption
The Federal Bureau of Investigation (FBI) is actively seeking tips on public corruption related to the marijuana industry, it announced on Thursday.
"States require licenses to grow and sell the drug—opening the possibility for public officials to become susceptible to bribes in exchange for those licenses," FBI Public Affairs Specialist Mollie Halpern said on a short podcast the bureau released. "The corruption is more prevalent in western states where the licensing is decentralized—meaning the level of corruption can span from the highest to the lowest level of public officials."
Please visit Forbes to read the rest of this piece.
(Marijuana Moment's editor provides some content to Forbes via a temporary exclusive publishing license arrangement.)