Oklahoma Medical Marijuana Advocates Confident About This Month's Ballot Vote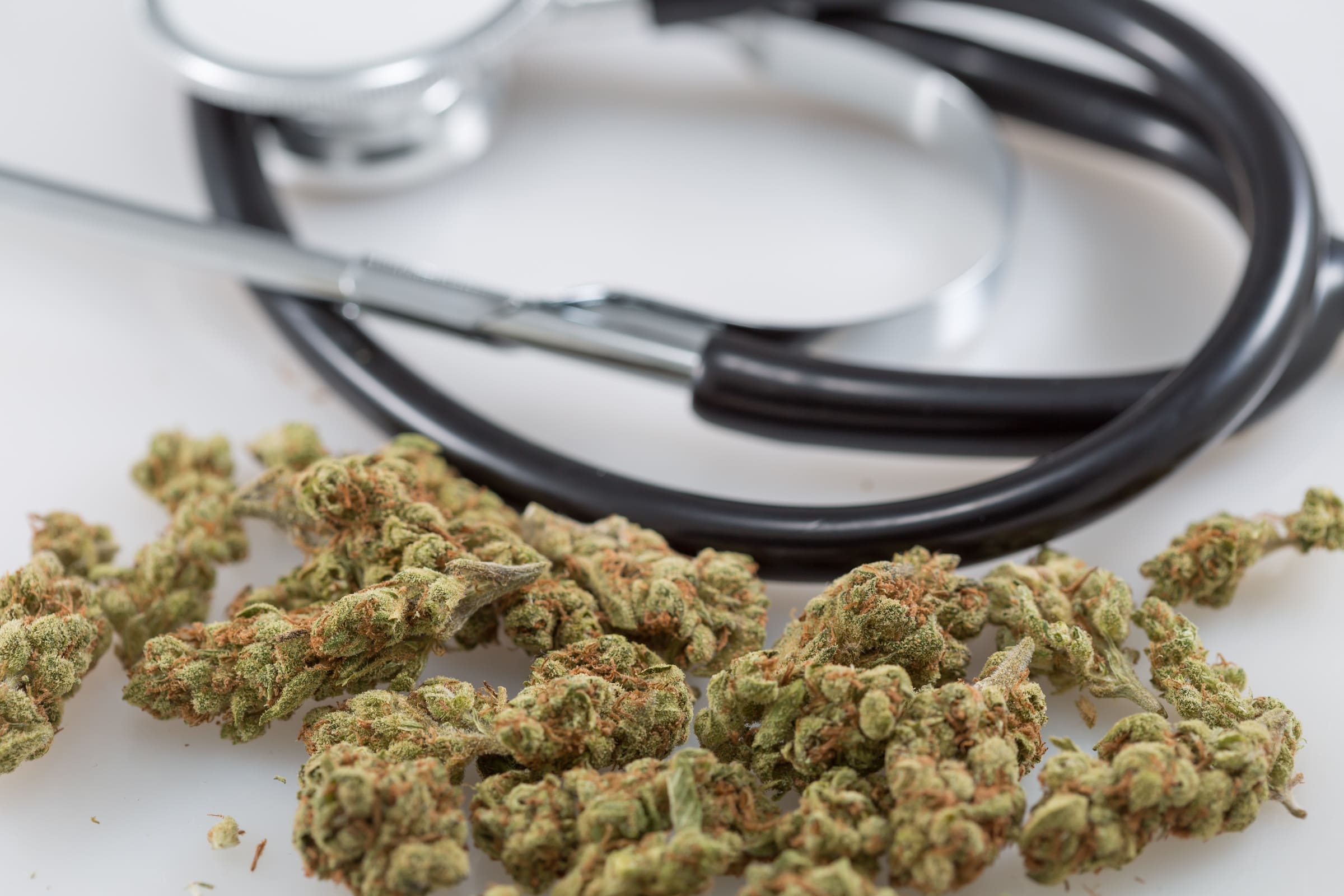 The fight to legalize medical marijuana in Oklahoma is shaping up, and reform advocates are confident that the state's primary election on June 26 will turn out in their favor.
If approved, SQ 788 would provide access to medical cannabis for adults 18 and older. Licensed patients would be able to possess up to three ounces of cannabis on their person, keep eight ounces in their homes and grow up to six plants. It's a statutory measure, which means the state legislature would be able to amend the law with a simple majority vote in the future.
But part of what's unique about this battle to legalize medical marijuana in the traditionally red state is the apparently limited campaign funding on the part of opponents. According to financial disclosure statements published on the Oklahoma Ethics Commission website, there are at least four registered political action committees weighing in on the issue: two opposed to legalization and two in favor of reform.
The main opposition group, Oklahomans Against 788, received just over $1,000 in monetary and in-kind contributions during the first quarter of 2018. By contrast, the main pro-legalization group, Vote Yes On 788, earned over $30,000 during the same period. (Vote Yes On 788 also recently received a $100,000 contribution, the chair of the group told Marijuana Moment).
August Rivera, co-chair of Oklahomans Against 788, told Marijuana Moment that his organization was a "grassroots group," which speaks "directly to the voters of Oklahoma through forums, town halls, etc." Pressed about the reported financial disparity between Oklahoma groups that support and oppose legalization, Rivera said there was another super PAC, which he did not name, that has "the resources to counter the pro side."
The politics behind Oklahoma's legalization initiative
Oklahoma native and founder of the Colorado-based group American Medical Refugees (AMR) Amy Dawn Bourlon-Hilterbran told Marijuana Moment that Oklahoma Governor Mary Fallin's (R) decision to put the measure before voters during a primary election—when turnout by young people, Democrats and other demographics that are more likely to support marijuana reform has been historically low compared to general elections—was a deliberate attempt to undermine the chances of the measure's passage.
Frank Grove, chair of Vote Yes on 788 and president of the Drug Policy Reform Network of Oklahoma, told Marijuana Moment that, to an extent, he agreed. But from his perspective, the governor's decision to prevent a November on legalization was also due to concerns about the overall electoral impact of increased Democratic turnout if marijuana was placed on the state ballot during the critical mid-term election.
According to Ballotpedia, "[a] governor had not selected a date different from the general election for an initiative since 2005."
Where does support for marijuana reform stand in Oklahoma?
Polling has consistently placed support for medical marijuana legalization among Oklahoma voters around 60 percent. A SoonerPoll released last week, for example, found that 58 percent of voters favored legalization, compared to 30 percent of voters who opposed the initiative.
Sooner Poll by KyleJaeger on Scribd
The pro-legalization advocacy group NORML supports the initiative. Grove also said that Marijuana Policy Project (MPP) has cooperated with Vote Yes on 788 to get the initiative before voters.
Matthew Schweich, MPP executive director, told Marijuana Moment in an email that the group is "using its email list and social networks to mobilize our supporters and encourage Oklahomans to approve the initiative." While most of the group's monetary resources are currently going toward supporting cannabis initiatives on November ballots in Michigan and Utah, "we do support [Oklahoma's SQ 788] effort and will do everything we can to help it pass this month," he said.
Opponents of the legalization initiative include the Oklahoma State Medical Association, the Oklahoma Sheriffs' Association and the Oklahoma District Attorneys Association, NewsOK reported.
On Thursday, U.S. Senator James Lankford (R-OK) also threw his hat in the ring, joining a coalition of state faith leaders in opposition to the initiative. Here's what Lankford said in a press release:
"This state question is being sold to Oklahomans as a compassionate medical marijuana bill by outside groups that actually want access to recreational marijuana. Most of us have seen first-hand the damage done to families and our communities from recreational marijuana use."
Rivera, of Oklahomans Against 788, dismissed polling that showed majority support for the state's medical marijuana legalization initiative in an email.
"Polls said Hillary Clinton was going to win. That is my answer to that."
He went on to say that his group stood by its opposition out of concern over the impact of "drug abuse" on "children and their families." He and his co-chair "care about the people of Oklahoma and believe that SQ 788 is written poorly and that could lead to harm," Rivera said.
For many advocates, however, legalization in Oklahoma has been a long time coming.
"Oklahoma, as a state, would see its first win for its people in a long time," Grove told Marijuana Moment, commenting on the prospect of 788's passage. "We have unfortunately been at the bottom of a lot of lists in the United States—and just to be 30th or 31st [to legalize marijuana] would be a big win."
"Not only that, but just the industry it'll bring to Oklahoma, the health improvements for people in this state—we have a fairly unhealthy population—so there's a lot of advantages obviously of the passage of 788. But from my perspective, I think the biggest one is that it will inspire people [nationwide]."
Several other states have marijuana measures on their November general election ballots this year.
More State Political Parties Endorse Marijuana Legalization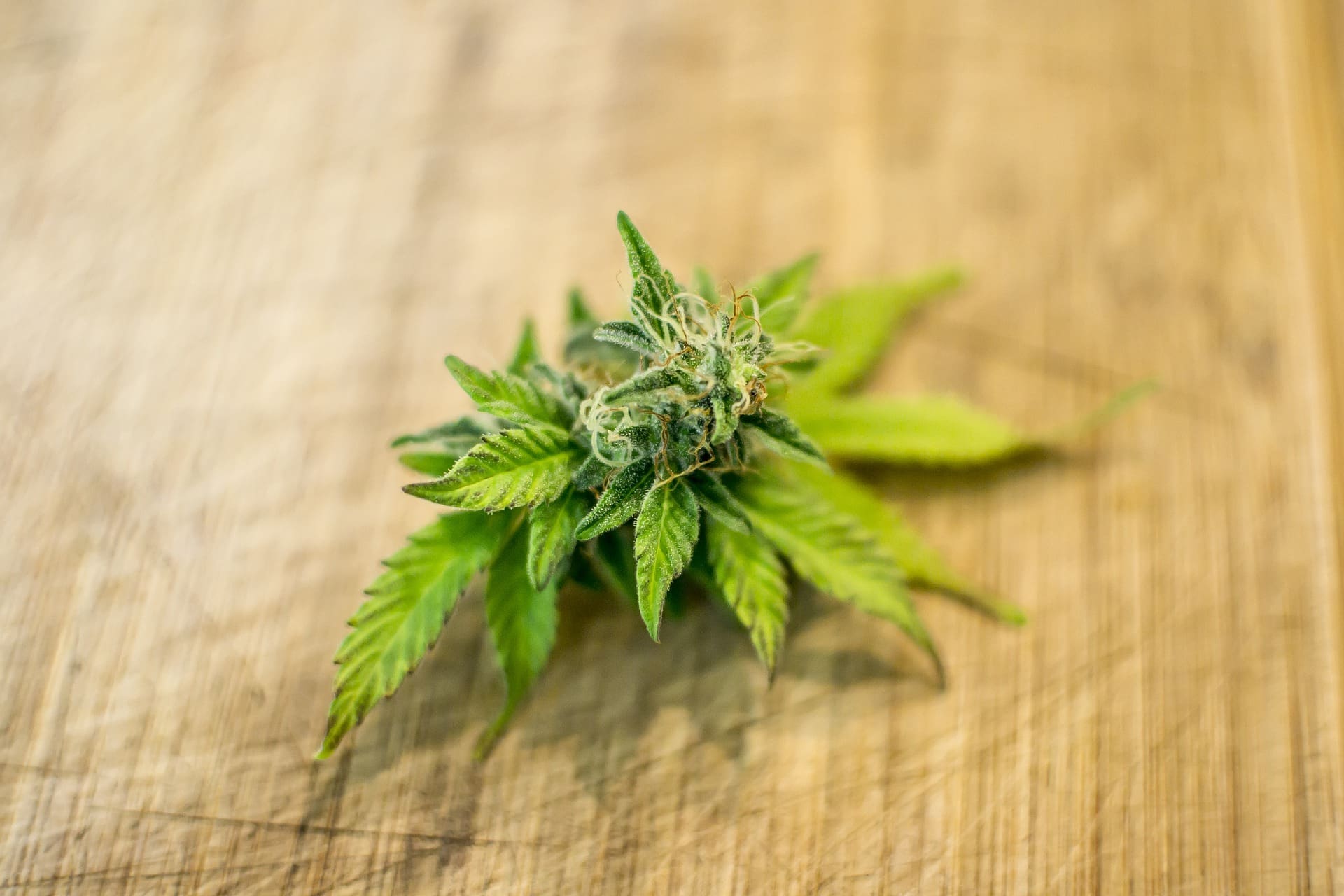 Delegates at Democratic party conventions in two separate states voted to add marijuana legalization planks to their official platforms this weekend.
In Texas, Democrats embraced a policy to "legalize possession and use of marijuana and its derivatives and to regulate its use, production and sale as is successfully done in Colorado, Washington and other States." Delegates also called on the immediate legalization of medical marijuana, the removal of cannabis from the list of federally banned substances and the release of individuals convicted of marijuana possession, as well as the expungement of records for individuals convicted of marijuana-related misdemeanors.
A separate plank adopted by the party embraces the "legalization of hemp for agricultural purposes."
The language of the planks is similar to the Texas Democratic Party's current platform, which also called for marijuana decriminalization and the regulation of the "use, cultivation, production, and sale [of cannabis] as is done with tobacco and alcohol."
The move comes about a week after the state's Republican party delegates approved platform planks to decriminalize cannabis, expand the state's medical marijuana program, reschedule marijuana under federal law and push forward with hemp reform.
In New Hampshire, Democratic delegates also voted in favor of adding a platform plank to legalize cannabis. "We believe that marijuana should be legalized, taxed, and regulated," the Granite State Dems' new plank reads. Delegates at the convention also approved a resolution supporting the removal of marijuana from the Controlled Substances Act.
The passage of the pro-legalization plank in New Hampshire reflects a significant policy evolution—but the path to its approval wasn't necessarily smooth. There was debate among party officials about the initial language of the plank, which said the state should "treat cannabis in a manner similar to alcohol." The plank was changed to satisfy some members who took issue with the reference to alcohol, The Concord Monitor reported. Even so, not all members were on board with the plank, with House Minority Leader Steve Shurtleff arguing that the party should wait until a legislative commission studying the impact of legalization in the state submits its report in November.
That the party's delegates went ahead and adopted the legal marijuana endorsement is "an encouraging development that bodes very well for the future of cannabis policy in New Hampshire," Matt Simon, New England political director for the Marijuana Policy Project, told Marijuana Moment. "After several years of modest, incremental reforms being obstructed by previous Democratic Governors John Lynch and Maggie Hassan, it's great to see that the party, and both of its gubernatorial candidates, are now embracing legalization and regulation."
New Hampshire's Republican party has not taken up legalization as a platform plank.
The Texas and New Hampshire Dems joined the ranks of several others that approved similar platform positions.
In May, the Democratic Party of New York endorsed a resolution supporting "the legalization of marijuana which should be regulated and taxed in a manner similar to alcohol." Connecticut's Democratic party also adopted a platform plank this year stating that "[t]he time for legalization of Marijuana has come."
"Doing so will raise revenue, which can be used to benefit those suffering from the disease of addiction to prescription pain medications and other opioids."
And from California to Wisconsin, Democratic party delegates across the country officially backed marijuana legalization in 2016—and numerous others threw their support behind more modest cannabis reform policies such as decriminalization. Iowa's Democratic party went even further, calling for the legalization of all drugs.
That same year, the Democratic National Convention (DNC) approved the first-ever major party platform to include a plank embracing a "reasoned pathway for future legalization" and the rescheduling of cannabis under federal law.
"We believe that the states should be laboratories of democracy on the issue of marijuana, and those states that want to decriminalize it or provide access to medical marijuana should be able to do so. We support policies that will allow more research on marijuana, as well as reforming our laws to allow legal marijuana businesses to exist without uncertainty. And we recognize our current marijuana laws have had an unacceptable disparate impact in terms of arrest rates for African Americans that far outstrip arrest rates for whites, despite similar usage rates."
The growing support for legalization among Democratic state parties appears to reflect a similar trend in public opinion toward cannabis reform nationally. A recent poll found that a record 68 percent of Americans believe marijuana should be legal. That includes a majority of Republicans. While federal lawmakers have generally been slower to adopt pro-legalization stances, a number of bipartisan bills have also been introduced in recent months that aim to reform the country's cannabis laws.
Support for Marijuana Legalization At Record High, New Survey Shows
James Comey Weighs In On Marijuana Legalization
Former FBI Director James Comey, at the center of a wide-ranging investigation into whether President Trump obstructed justice, has been asked many times what he thinks about the rule of law and related matters during the course of a publicity tour for his new book.
On Friday, he was asked to share his thoughts about marijuana legalization.
"The experiment is underway in the United States and I think the jury is still out on it," Comey said.
"What I like about what's going on in the U.S. is we call the states the laboratories of democracy, and allow the people in the states to experiment — experiment is probably the wrong word in this context — but to make choices, to try and figure out the best way not to overcriminalize behavior that people want to engage in, but also not to reward behavior that might hurt especially young people."
While the former top federal cop indicated he supports letting states implement cannabis policies that are in conflict with U.S. laws, he's not yet ready to personally endorse legalization.
"I'd like to see how it goes and what the natural break on it is. Does it really lead down a slippery slope to other drugs?" he said in the interview with LBC in the UK. "And there's emerging science about the the dangers to the brain of smoked marijuana. Smoked marijuana is not medicine, and so I honestly don't know."
"I think it's worth experimenting with relaxation, talking about it, but monitoring it very closely."
See Comey's marijuana comments, roughly 18:50 into the clip below:
In 2014, as FBI director, Comey made headlines by suggesting that he wanted to relax the bureau's employment policies with respect to drug use.
"I have to hire a great work force to compete with those cyber criminals and some of those kids want to smoke weed on the way to the interview," he said at the time.
He walked the comments back days later in response to questioning from then-Sen. Jeff Sessions, who now serves as U.S. attorney general.
"I was trying to be both serious and funny," Comey said in response to the "disappointed" senator.
Photo courtesy of FBI.
Marijuana Legalization Bill Moves Forward In U.S. Territory
About a week after a U.S. territory hit a snag on the road to full marijuana legalization, a committee made several revisions to the bill that are expected to clear the path to passage.
Lawmakers in the Commonwealth of the Northern Mariana Islands (CNMI) seemed set to put a legalization bill to a full House of Representatives vote on June 12, but the bill was unexpectedly sent back to the chamber's Committee on Judiciary and Governmental Operations (JGO).
Upon referral, the committee made a number of revisions, including the removal of licensing fees for statutory reasons and the addition of a policy that bans regulatory commissioners from participating in the program if they've been convicted of a crime within the last 15 years, legalization advocate Gerry Palacios  of Sensible CNMI told Marijuana Moment. Because two sections regarding cannabis use and sales for individuals under 21 contradicted each other, one was struck from the legislation.
CNMI Marijuana Legalization Bill by MarijuanaMoment on Scribd
One question still needs to be resolved by lawmakers: the JGO recommended a recess until July 2 in order to clear up whether fines levied against individuals who violate the law would be counted as "revenue generators." If the commission determines that these fines are not a part of the revenue stream, the fines provision will remain in the bill. (Revenue generation legislation is supposed to originate in the House — and not the Senate, where the legalization bill was first filed.)
Another change the committee made to the bill on Thursday would speed up the timeline for implementing legalization. The JGO amended the legislation to require that the CNMI Cannabis Commission would be created within 30 days of the passage of the bill instead of 90 days.
"These changes were made for clarification and constitutional purposes for speedy passage of the bill," Palacios said. "The goal is to keep the intent and integrity of the bill intact while at the same time addressing issues on interpretation of its language."
"Once the JGO convenes on July 2 after clarification on [the] 'fines' issue, they will move to adopt and push for full House review."
So that's where the state of cannabis legalization in the U.S. jurisdiction stands. Advocates tell Marijuana Moment that the Senate is likely to OK the changes recommended by the committee, but it's unclear when a full House vote will take place at this point. If the bill ultimately passes, CNMI will be the first U.S. territory to fully legalize without a preexisting medical cannabis system in place.
"The Senate will have no problem with these changes as long as the bill's integrity and intent are kept."
That said, the territory's governor, Ralph Torres, expressed concerns earlier this month about the potential impact of legalization on public health and crime.
"In the nine states that have legalized marijuana, have we seen an increase in crime?," he asked, according to Marianas Variety. "If there is, what is the nature of these crimes? We should look at this and other things. I am concerned about public safety issues."
Here's what the bill would accomplish
Adults 21 and older would be allowed to possess, grow and consume cannabis.
CNMI would establish a regulatory system to produce, process and manage retail sales of marijuana.
Tax revenue from marijuana sales would go toward funding the regulatory system and other government services.