Oklahoma Medical Marijuana Advocates Confident About This Month's Ballot Vote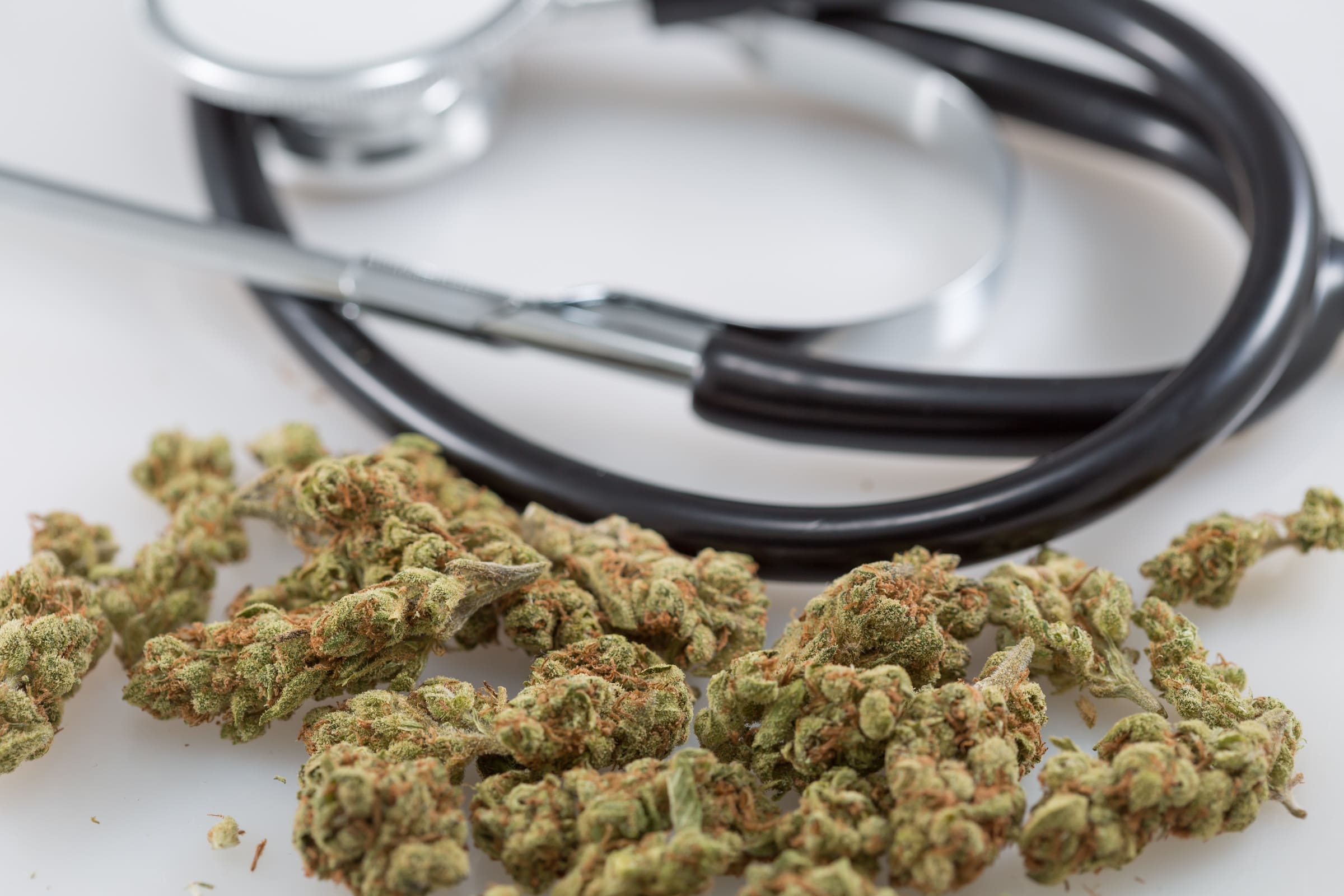 The fight to legalize medical marijuana in Oklahoma is shaping up, and reform advocates are confident that the state's primary election on June 26 will turn out in their favor.
If approved, SQ 788 would provide access to medical cannabis for adults 18 and older. Licensed patients would be able to possess up to three ounces of cannabis on their person, keep eight ounces in their homes and grow up to six plants. It's a statutory measure, which means the state legislature would be able to amend the law with a simple majority vote in the future.
But part of what's unique about this battle to legalize medical marijuana in the traditionally red state is the apparently limited campaign funding on the part of opponents. According to financial disclosure statements published on the Oklahoma Ethics Commission website, there are at least four registered political action committees weighing in on the issue: two opposed to legalization and two in favor of reform.
The main opposition group, Oklahomans Against 788, received just over $1,000 in monetary and in-kind contributions during the first quarter of 2018. By contrast, the main pro-legalization group, Vote Yes On 788, earned over $30,000 during the same period. (Vote Yes On 788 also recently received a $100,000 contribution, the chair of the group told Marijuana Moment).
August Rivera, co-chair of Oklahomans Against 788, told Marijuana Moment that his organization was a "grassroots group," which speaks "directly to the voters of Oklahoma through forums, town halls, etc." Pressed about the reported financial disparity between Oklahoma groups that support and oppose legalization, Rivera said there was another super PAC, which he did not name, that has "the resources to counter the pro side."
The politics behind Oklahoma's legalization initiative
Oklahoma native and founder of the Colorado-based group American Medical Refugees (AMR) Amy Dawn Bourlon-Hilterbran told Marijuana Moment that Oklahoma Governor Mary Fallin's (R) decision to put the measure before voters during a primary election—when turnout by young people, Democrats and other demographics that are more likely to support marijuana reform has been historically low compared to general elections—was a deliberate attempt to undermine the chances of the measure's passage.
Frank Grove, chair of Vote Yes on 788 and president of the Drug Policy Reform Network of Oklahoma, told Marijuana Moment that, to an extent, he agreed. But from his perspective, the governor's decision to prevent a November on legalization was also due to concerns about the overall electoral impact of increased Democratic turnout if marijuana was placed on the state ballot during the critical mid-term election.
According to Ballotpedia, "[a] governor had not selected a date different from the general election for an initiative since 2005."
Where does support for marijuana reform stand in Oklahoma?
Polling has consistently placed support for medical marijuana legalization among Oklahoma voters around 60 percent. A SoonerPoll released last week, for example, found that 58 percent of voters favored legalization, compared to 30 percent of voters who opposed the initiative.
Sooner Poll by KyleJaeger on Scribd
The pro-legalization advocacy group NORML supports the initiative. Grove also said that Marijuana Policy Project (MPP) has cooperated with Vote Yes on 788 to get the initiative before voters.
Matthew Schweich, MPP executive director, told Marijuana Moment in an email that the group is "using its email list and social networks to mobilize our supporters and encourage Oklahomans to approve the initiative." While most of the group's monetary resources are currently going toward supporting cannabis initiatives on November ballots in Michigan and Utah, "we do support [Oklahoma's SQ 788] effort and will do everything we can to help it pass this month," he said.
Opponents of the legalization initiative include the Oklahoma State Medical Association, the Oklahoma Sheriffs' Association and the Oklahoma District Attorneys Association, NewsOK reported.
On Thursday, U.S. Senator James Lankford (R-OK) also threw his hat in the ring, joining a coalition of state faith leaders in opposition to the initiative. Here's what Lankford said in a press release:
"This state question is being sold to Oklahomans as a compassionate medical marijuana bill by outside groups that actually want access to recreational marijuana. Most of us have seen first-hand the damage done to families and our communities from recreational marijuana use."
Rivera, of Oklahomans Against 788, dismissed polling that showed majority support for the state's medical marijuana legalization initiative in an email.
"Polls said Hillary Clinton was going to win. That is my answer to that."
He went on to say that his group stood by its opposition out of concern over the impact of "drug abuse" on "children and their families." He and his co-chair "care about the people of Oklahoma and believe that SQ 788 is written poorly and that could lead to harm," Rivera said.
For many advocates, however, legalization in Oklahoma has been a long time coming.
"Oklahoma, as a state, would see its first win for its people in a long time," Grove told Marijuana Moment, commenting on the prospect of 788's passage. "We have unfortunately been at the bottom of a lot of lists in the United States—and just to be 30th or 31st [to legalize marijuana] would be a big win."
"Not only that, but just the industry it'll bring to Oklahoma, the health improvements for people in this state—we have a fairly unhealthy population—so there's a lot of advantages obviously of the passage of 788. But from my perspective, I think the biggest one is that it will inspire people [nationwide]."
Several other states have marijuana measures on their November general election ballots this year.