Senator Pushes DEA To Act With 'Great Urgency' To Reschedule Marijuana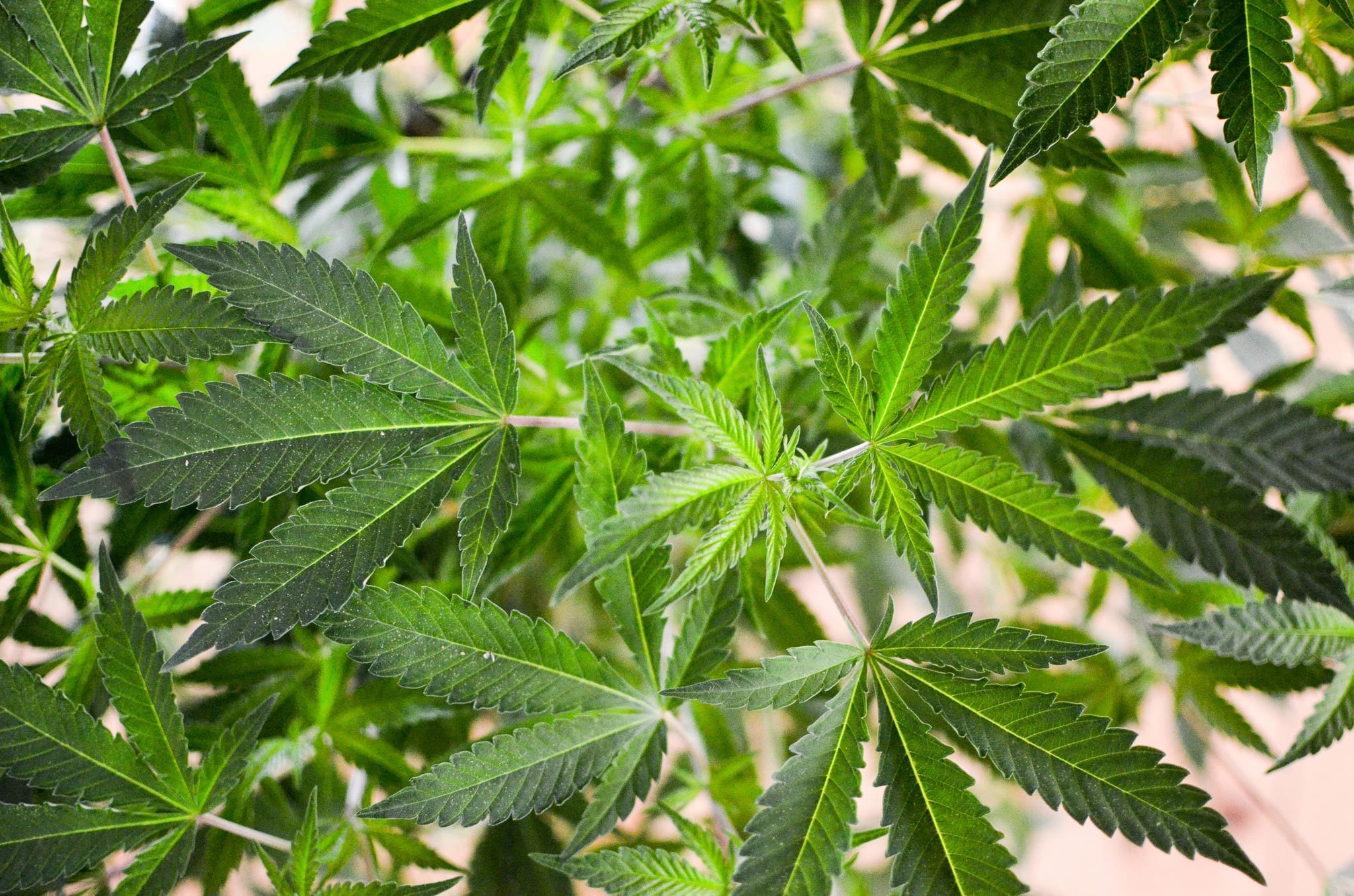 Sen. Kirsten Gillibrand (D-NY) is calling on the Drug Enforcement Administration (DEA) to act with "great urgency" to reschedule marijuana in line with a recommendation from the U.S. Department of Health and Human Services (HHS).
In a letter sent to DEA Administrator Anne Milgram last week, the senator said that while she remains "under the strong conviction that marijuana should be descheduled entirely," the agency should, "at a minimum," move cannabis from Schedule I to Schedule III under the Controlled Substances Act (CSA).
That's the recommendation HHS delivered to DEA following an 11-month scientific review into marijuana that it carried out under a directive from President Joe Biden last year. DEA should take the health agency's assessment "into full consideration when determining the rescheduling of marijuana," Gillibrand wrote in the letter, which was first reported by Finger Lakes Daily News.
"Schedule I is the same classification used for heroin and LSD, and an even higher classification than medical fentanyl and methamphetamine—the drugs that currently pose a serious public health crisis in our communities," she said.
It's time to end decades of injustice and harm.

I still fully believe that marijuana should be legalized and descheduled entirely — but I called on @DEAHQ to, at a minimum, consider rescheduling marijuana from a Schedule I to a Schedule III substance. pic.twitter.com/XwOAh2OYuC

— Sen. Kirsten Gillibrand (@gillibrandny) November 17, 2023
The scheduling classification of cannabis has also "severely hindered our ability to gather the necessary data to make well-informed decisions regarding its legal status," the senator said.
"Marijuana is considered to have a lower potential for harm compared to Schedule I substances like heroin. The acute health risks and potential addiction associated with marijuana use are lower than the risks associated with substances like cocaine or heroin, with it being virtually impossible to fatally overdose on marijuana alone."
Months before Biden announced his marijuana scheduling directive, as well as a mass cannabis pardon, Gillibrand and five of her Senate colleagues sent a letter to Biden, Attorney General Merrick Garland and HHS Secretary Xavier Becerra, urging the administration to deschedule marijuana and issue large scale relief for people with federal cannabis convictions.
While the health agency's Schedule III recommendation falls short of descheduling, Gillibrand said in the new letter that the modest reclassification would move marijuana "closer to being legally available by prescription" and "encourage investments and research into its medical uses."
"Medical marijuana has been proven to effectively address chronic pain, nerve pain, and post-traumatic stress disorder—among other uses," she wrote. "Rescheduling marijuana to Schedule III will foster scientific research that can help further safe and effective marijuana use and marijuana-derived therapeutic benefits."
She said the Biden administration should be commended for its "commitment to addressing the systemic and racial injustices of federal marijuana policy," adding that punitive policies "have deliberately stigmatized marijuana and disproportionately targeted minority communities for decades."
"Selective policing and racial profiling have led to higher arrest rates among people of color, particularly among Black and Brown communities, even when marijuana usage across different racial groups remains comparable. These disparities extend into our judicial system where harsher sentences disproportionately affect people of color. Criminal records for marijuana possession impose needless barriers to employment, housing, and educational opportunities, contributing to cycles of multigenerational poverty."
"The DEA should move with great urgency to align themselves with the reported recommendations of the FDA and HHS to reschedule marijuana from a Schedule I to Schedule III substance," the letter concludes. "We appreciate your attention to this critical issue and stand ready to work collaboratively to correct the decades-long policy that has not only slowed the medical research of the substance, but also resulted in the deep racial disparities bringing harm particularly to Black and Brown communities."
Gillibrand, who mounted a run for the 2020 Democratic presidential nomination, has long advocated for legalization coupled with reforms to address the harms of the drug war. The senator unveiled a plan to that end in 2019, and she's also sponsored comprehensive legalization legislation.
In 2018, she also pushed then-Attorney General Jeff Sessions, a vociferous opponent of cannabis reform, to sit face-to-face with her constituents who have been arrested for marijuana or otherwise caught up in the war on drugs.
With respect to the ongoing administrative marijuana scheduling review, Gillibrand isn't the only lawmaker putting pressure on DEA to support a significant policy change.
A coalition of 31 bipartisan House lawmakers sent a letter the DEA administrator last month, urging her to take into account congressional and state marijuana legalization efforts as the agency carries out its scheduling review. They also criticized the limitations of simple rescheduling as they push for complete a complete removal of marijuana from the CSA.
The letter serves as a counterbalance to other recent messages DEA has received from congressional opponents of reform and former DEA and White House drug czars who argue that even moving marijuana to Schedule III would go too far.
Fourteen Republican congressional lawmakers recently urged DEA to "reject" the top federal health agency's recommendation to reschedule marijuana and instead keep it in the most restrictive category under the CSA.
Two GOP senators, including the lead Republican sponsor of a marijuana banking bill that cleared a key committee in September, have also recently filed legislation to prevent federal agencies from rescheduling cannabis without tacit approval from Congress.
Rep. Pete Sessions (R-TX) separately submitted an amendment for a spending bill that would prevent the Justice Department from using federal funds to reschedule or deschedule marijuana.
Advocates and lawmakers who support cannabis reform, meanwhile, marked the one-year anniversary of Biden's mass marijuana pardon and scheduling directive by calling on him to do more—including by expanding the scope of relief that his pardon had and by expressly supporting federal legalization.
What's also unclear is the timeline for when DEA will complete its cannabis review. For what it's worth, however, a former Food and Drug Administration (FDA) official says he'd be "shocked" if DEA doesn't reschedule marijuana by next year's presidential election.
Read the senator's letter to the DEA administrator on marijuana scheduling below: 
Marijuana Users Have More Empathy And A Greater Understanding Of Other People's Emotions, Study Finds
Photo courtesy of Philip Steffan.