Marijuana Rescheduling Would 'Supersize' The Industry, Former DEA Heads And White House Drug Czars Warn Biden Administration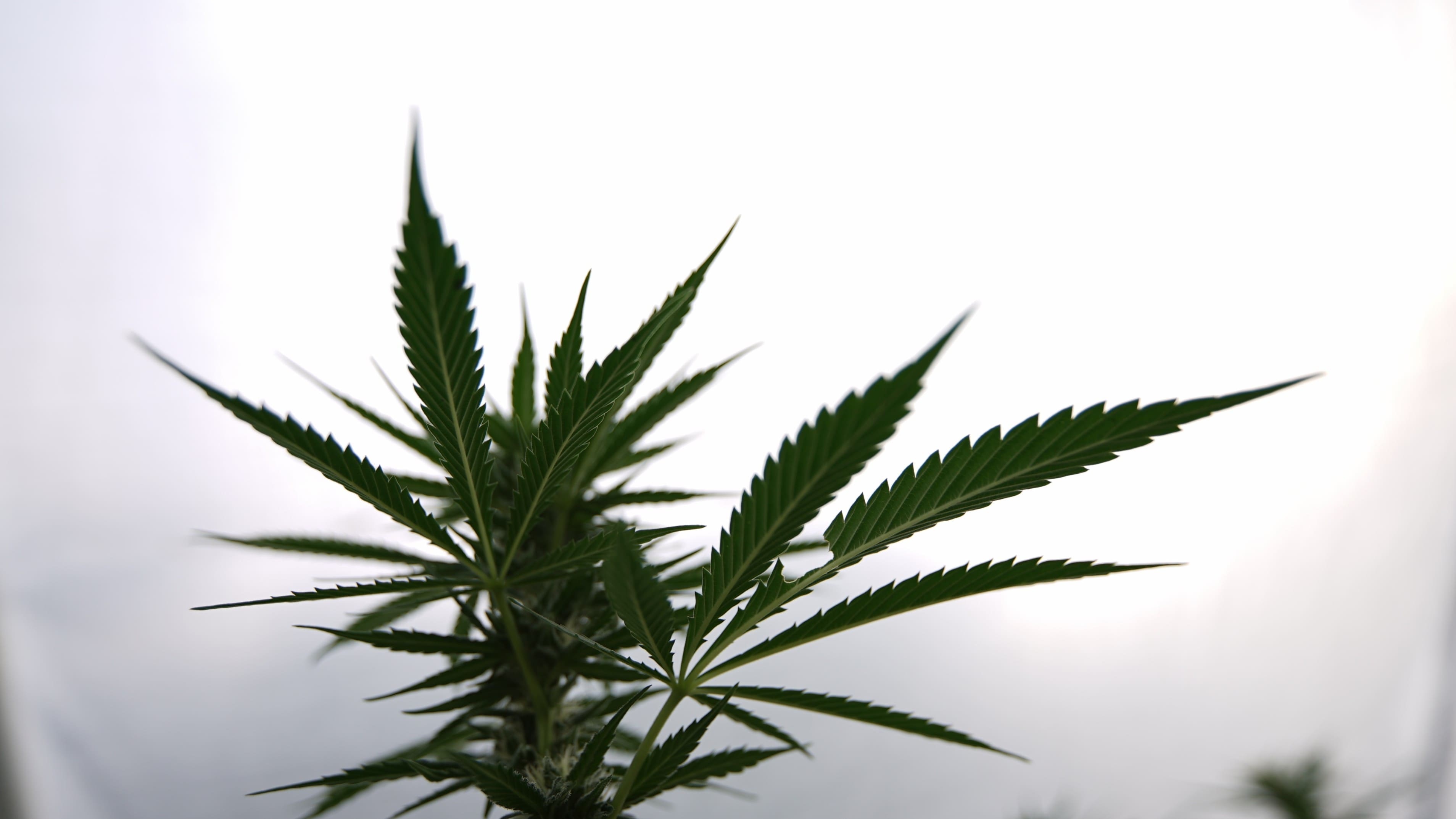 Six former Drug Enforcement Administration (DEA) heads and five former White House drug czars have sent a letter to the attorney general and current DEA administrator, voicing opposition to the top federal health agency's recommendation to reschedule marijuana. They also made a questionable claim about the relationship between drug schedules and criminal penalties in a way that may exaggerate the potential impact of the incremental reform.
The letter, sent to Attorney General Merrick Garland and DEA Administrator Anne Milgram on Thursday, says that moving cannabis to Schedule III, as advised by the U.S. Department of Health and Human Services (HHS), would "supersize" the industry by providing tax relief and further normalizing the market.
It further asserted that "rescheduling marijuana, and thus reducing criminal penalties for marijuana trafficking, removes a key tool federal agents have to prosecute cartels." But legal experts contest that claim, pointing out that penalties for trafficking marijuana (and various other drugs) are not directly tied to the scheduling status under the Controlled Substances Act (CSA).
The penalties for cannabis trafficking do vary based on weight. For example, trafficking up to 50 kilograms is punishable by a mandatory minimum sentence of at least five years in prison and a maximum $250,000 fine for a first offense; trafficking 1,000 kilograms carries a minimum 10-year sentence. But those are all specific to marijuana, so the idea that rescheduling would automatically reduce penalties is questionable and seems largely contingent on any future statutory changes by Congress.
"Unlike other substances where you change the schedule and the criminal penalties change accordingly, for certain certain substances—marijuana chiefly among them—that is not the case," Shane Pennington, an attorney who specializes in federal drug policy and litigation against DEA, told Marijuana Moment in a phone interview on Friday. DEA "just went ahead and said, with respect to marijuana specifically, here are the penalties."
The former heads of the federal drug agencies are "just incorrect about that" in their letter, he said.
Kevin Sabet, president of Smart Approaches to Marijuana (SAM), the prohibitionist group that posted the letter, has repeatedly argued that it's a misconception that criminal penalties for federal drug offenses correspond with the drug's specific scheduling status.
A friendly reminder:

Drug scheduling does *not* correspond to penalties.

Thank you very much.

— Kevin Sabet (@KevinSabet) April 1, 2022
Repeat, students:

scheduling isn't equal to penalties
scheduling isn't equal to penalties
scheduling isn't equal to penalties

— Kevin Sabet (@KevinSabet) July 26, 2017
At one point, Sabet even criticized a member of Congress for allegedly misunderstanding the disconnect between scheduling status and penalties.
Does Rep Connelly know what scheduling is? It has nothing to do with legal penalties. Cocaine is S-2 bc of limited med use. Marinol is S-3!

— Kevin Sabet (@KevinSabet) June 20, 2014
That said, some other scholars have maintained that marijuana rescheduling would result in reduced criminal penalties under the CSA. And there's also the fact that, as a general rule, judges and prosecutors have discretion and could theoretically be more likely to levy lower penalties in the event of federal rescheduling even if they're not legally bound to do so.
Marijuana Moment reached out to DEA for clarification, but a representative referred questions about criminal penalties and prosecutions to the Justice Department, which did not respond to a request for comment by the time of publication.
The letter from the former DEA heads and White House drug czars goes on to say that moving marijuana to Schedule III "would supersize the cannabis industry in the United States by allowing them to evade IRS Section 280E and deduct business expenses."
"Not only would this mean that marijuana corporations would be able to deduct expenses for advertisements appealing to youth and the sale of kid-friendly marijuana gummies, but it would also dramatically increase the industry's commercialization ability," they said.
President Joe Biden directed the administrative review into marijuana scheduling about a year ago, and HHS spent 11 months carrying out a scientific assessment that ultimately concluded that cannabis should be moved to Schedule III of the CSA. The ball is now fully in DEA's court, as the health agency's scientific findings are binding, but the law enforcement agency can still choose to disregard their recommendation.
The former DEA administrators and directors of the White House Office of National Drug Control Policy (ONDCP) said in the letter that DEA should do just that: ignore the scientific conclusions of HHS and refuse to proceed with a Schedule III reclassification.
They said that they are "gravely concerned" about the potential reform, arguing that "there has been no evidence that marijuana's schedule should change" in the seven years since the federal government last considered a rescheduling petition.
"Schedule I drugs are those with no accepted medical use," they wrote, adding that the Food and Drug Administration (FDA) "has not approved marijuana for medical use because no double-blind, published studies show safety and efficacy for raw marijuana." Of course, part of the issue with conducting such studies is the fact that cannabis is a Schedule I drug, creating significant barriers to research that have been criticized by other top health officials like National Institute on Drug Abuse (NIDA) Director Nora Volkow.
The letter then walked through various common prohibitionist talking points about issues such as increased THC potency in cannabis products, the potential for misuse and the limitations of legalization mitigating the illicit market.
"We understand that moving marijuana to Schedule III would not legalize the drug, nor allow its prescription," the former officials wrote. "However, the change would greatly serve to benefit marijuana companies who would bypass IRS Section 280E and deduct business expenses, drastically increasing their profit margins. This means more advertising, commercialization, and normalization."
IRS Code 280E prevents businesses from taking most federal tax deductions if they are marketing a Schedule I or II controlled substance; the existing industry thus incurs a significantly higher effective tax rate than businesses that operate in other sectors.
During an earlier 2016 administrative review into cannabis scheduling under the Obama administration, HHS concluded—and DEA concurred—that cannabis has no currently accepted medical value and a high abuse potential. The former DEA and ONDCP heads said that "nothing has changed since then to assert any new conclusions."
Of course, numerous studies have been published since 2016 linking cannabis to various positive health outcomes. And more states have legalized it for medical use for a variety of conditions.
Interestingly, the officials also cited research suggesting that marijuana is "more addictive than several other Schedule I drugs, including LSD, GHB, ecstasy, and khat," though they did not suggest that those substances should be rescheduled, despite FDA designating MDMA (or ecstasy) a breakthrough therapy that some expect to receive federal approval as a medication as early as next year.
"Advocates for rescheduling marijuana argue that it has medical value," the letter says, adding that a factsheet from NIDA states researchers "haven't conducted enough large-scale clinical trials that show that the benefits of the marijuana plant (as opposed to its cannabinoid ingredients) outweigh its risks in patients it's meant to treat."
The letter doesn't acknowledge that the longstanding head of that same agency has been critical of drug criminalization and particularly the Schedule I designation of substances like cannabis and certain psychedelics. Volkow also said in 2021 that she's yet to see evidence that occasional marijuana use by adults is harmful. By contrast, she's said that criminalizing drug use overall complicates addiction treatment, imposes research barriers—and that the drug war "created a structurally racist system" in which Black people are treated "worse" than others.
The former drug officials said in their letter that if "certain marijuana compounds are found to have medical value, few would oppose FDA-approved marijuana-derived medications," pointing to the federal approval of a synthetic THC medication dronabinol as an example.
"Also, advocates for this change cite increased ability for research about marijuana," the letter says, contesting the characterization by asserting that drug development is often privately administered and is a costly process, which "may represent one reason more marijuana-based medications do not exist, versus where the drug sits in the Controlled Substances Act."
They called on the National Institutes of Health (NIH) "to continue to fund research on any potential medical value of marijuana, and also on the harms of today's highly potent products."
"We urge you to follow the science demonstrating marijuana's high addictive potential and its lack of accepted medical use, as well as the impact rescheduling will have on law enforcement and the ability to prosecute drug trafficking organizations," the letter concludes.
Signatories include DEA and ONDCP heads under multiple administrations led by presidents of both major parties.
Advocates and lawmakers who support cannabis reform, meanwhile, marked the one-year anniversary of Biden's mass marijuana pardon and scheduling directive by calling on him to do more—including by expanding the scope of relief that his pardon had and by expressly supporting federal legalization.
Meanwhile, two GOP senators, including the lead Republican sponsor of a marijuana banking bill that cleared a key committee last month, recently filed new legislation to prevent federal agencies from rescheduling cannabis without tacit approval from Congress.
A coalition of 14 Republican congressional lawmakers is also urging DEA to "reject" the top federal health agency's recommendation to reschedule marijuana and instead keep it in the most restrictive category under the CSA.
Read the letter from former DEA administrators and White House drug czars on marijuana rescheduling below: 
Where Presidential Candidate Donald Trump Stands On Marijuana
Photo courtesy of Chris Wallis // Side Pocket Images.