Americans View Marijuana As Significantly Less Harmful Than Cigarettes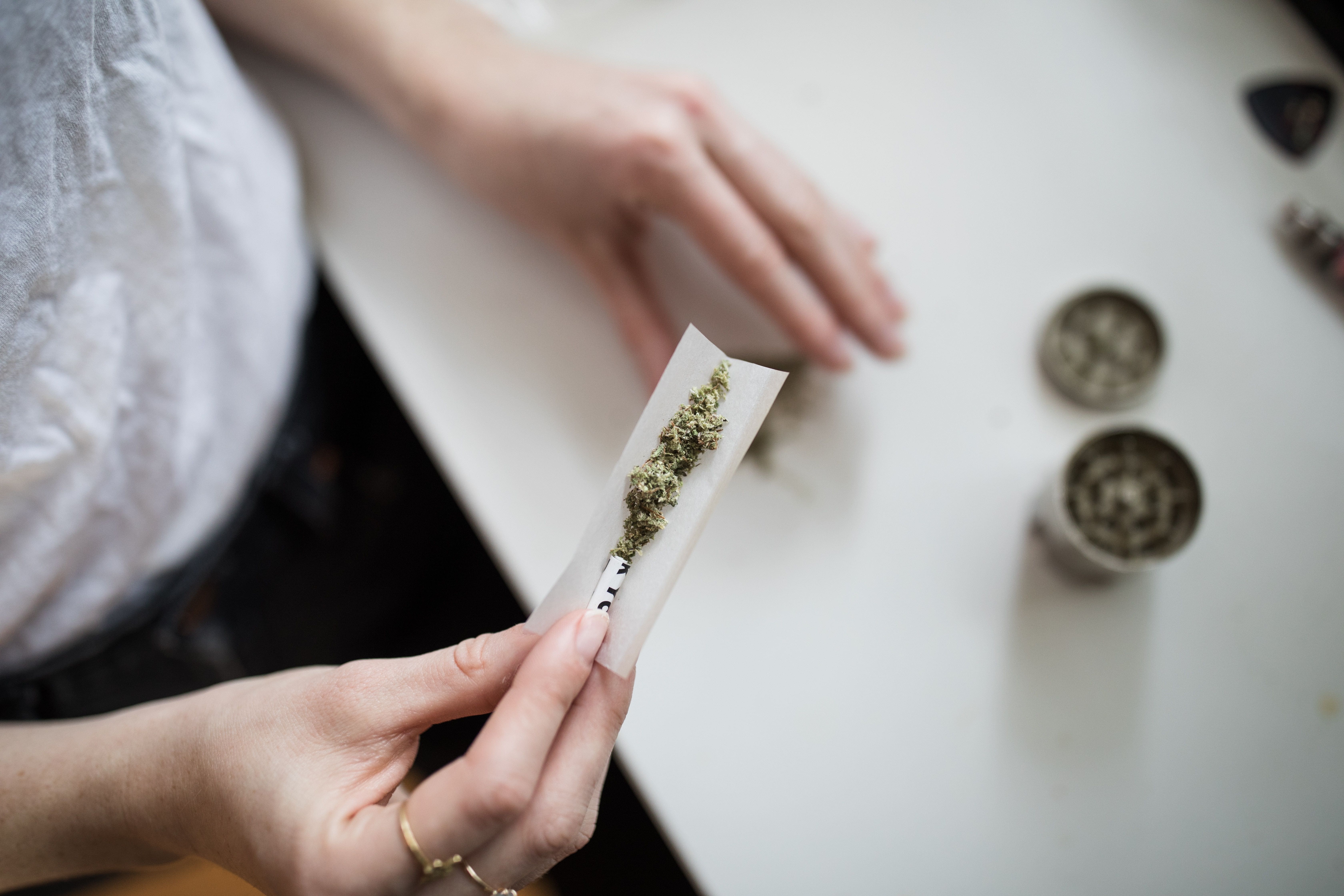 Most Americans are in agreement that cigarettes and other tobacco products are seriously unhealthy. Far fewer think marijuana is bad for you, according to a new Gallup poll.
The survey represents the first time Gallup has measured Americans' views on a wide range of tobacco products as well as cannabis. A significant number of respondents (96 percent) said cigarettes are either "very harmful" or "somewhat harmful," while 56 percent of respondents said the same about marijuana.
After cigarettes, most respondents agreed that chewing tobacco, cigars and pipes are harmful. Marijuana was ranked as the least harmful, with 24 percent of Americans saying cannabis is "not very harmful" and 18 percent saying it was "not at all" harmful.
The survey revealed one apparent contradiction. While the belief that cigarettes are harmful was nearly universal in the survey, the product is also the most commonly used one on the list. Twenty percent of respondents said they smoked cigarettes "regularly" or "occasionally." Marijuana was the second most commonly used product: a total of 13 percent said they smoked cannabis.
Based on the fact that government regulations on tobacco products are tightening and public health campaigns have effectively convinced Americans of the dangers of tobacco, Gallup predicted that the number of cigarette smokers would continue to decline.
At the same time, as more states legalize cannabis and more people use it for medical or recreational purposes, Gallup said "marijuana users could outnumber cigarette smokers in the U.S."
Similarly, the survey showed that Americans viewed vaping devices for tobacco as significantly less harmful than cigarettes, which "may lead to increased usage of vaping."
The poll did not ask about Americans' specific views on cannabis vaping as opposed to smoking it, however.
While research on the relative harms of e-cigarettes compared to regular cigarettes is ongoing, there's a growing body of evidence supporting the notion that marijuana is less harmful than cigarettes.
In 2012, for example, a large-scale study published in the Journal of the American Medical Association found that tobacco use was associated with decreased air flow rate among users, while air flow rates actually increased when people were exposed to cannabis.
Why Marijuana Consumers Have Smaller Waistlines Than Non-Users
Smoking Marijuana Actually Improves Working Memory, Study Indicates
A new study contains a finding that runs counter to common stereotypes about marijuana and forgetful stoners: smoking cannabis actually seems to improve working memory.
Researchers at the University of Florida acknowledged that their study, which involved rats and was published in the journal Neurobiology of Learning Memory, was unique. Much previous research has concluded that cannabis impairs cognitive performance. But the same time, many of those studies didn't involve actually inhaling marijuana smoke like this one did.
The team put the 32 rats (split evenly by gender) through a pair of delayed response tasks that involved either finding and pressing a lever a certain amount of times or poking their nose into a feeding trough a certain amount of times—the reward being food pellets, of course. The first few times, the rats were sober; in subsequent experiments, they were exposed to cannabis smoke.
"Cannabis smoke improved working memory accuracy. Placebo smoke did not affect working memory accuracy."
For male rats, the marijuana didn't seem to have any effect at all, but for female rats "exposure to cannabis smoke significantly enhanced choice accuracy," the researchers wrote. That said, baseline performances (prior to exposure) were lower in females compared to males, which "raises the possibility that the enhancing effects in females were due to their relatively worse baseline performance rather than to sex differences in the effects of cannabis per se."
"The overwhelming majority of research in both animal models and human subjects shows that acute administration of cannabis and cannabinoids induces deficits in tests of cognitive function, including working memory. In contrast, the current experiments show that acute exposure to cannabis smoke enhanced working memory performance in a delayed response task in rats, particularly in females in which baseline levels of task performance were lower than those in males."
Vaporized Marijuana Produces A Stronger High Than Smoking It, Study Finds
Nearby Marijuana Shops Make Homes And Rentals More Valuable, Studies Show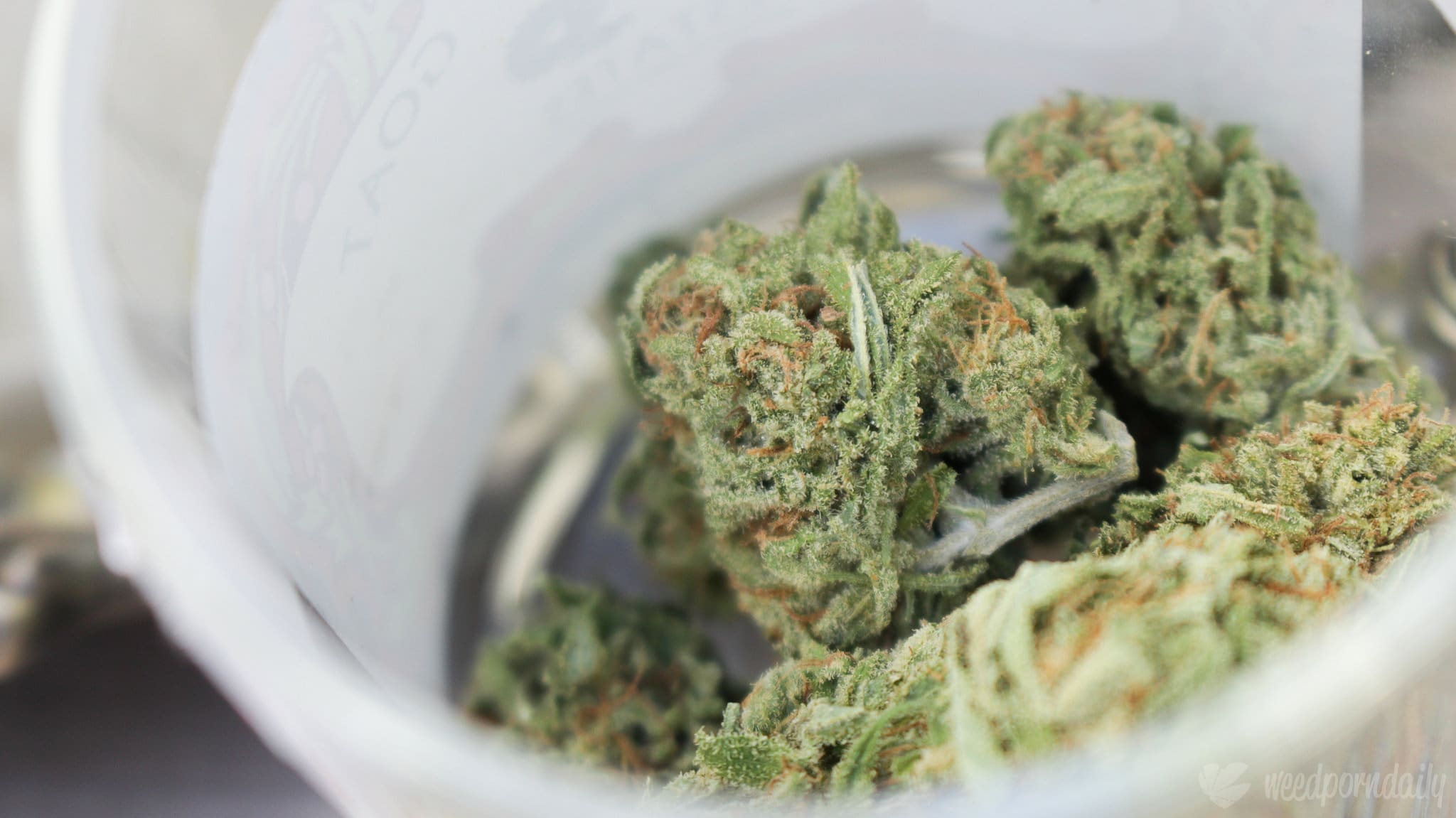 When a shop selling marijuana opens (or closes), there's a direct impact on housing and rental prices in the surrounding area, according to a pair of recent studies.
Housing prices for new homes increase by 7.7 percent on average if they're located within a quarter mile of a new dispensary.
A study published in the journal Contemporary Economic Policy evaluated how the price of new homes in Denver, Colorado, changes when a cannabis dispensary opens up nearby. Researchers compared the prices of homes before and after a dispensary opened within .25 miles, .25-.5 miles and .5-.75 miles.
When new dispensaries opened within .25 miles, housing prices jumped 7.7 percent on average. There was still a 4.7 percent increase for homes located within .5 miles, but the effect "disappears entirely" for houses that are further than .5 miles from a new dispensary. The researchers also found that the effect was slightly more pronounced if the dispensary was the first to the area.
"Our results suggest that despite potential costs, legalization is capitalized as a net benefit in housing prices," the researchers wrote.
Interestingly, new dispensaries seem to have about the same impact on housing prices as new grocery stores, the study found. But the "mechanisms through which grocery stores affect housing prices are more obvious than dispensaries."
"If public sentiment surrounding marijuana is positive, homebuyers may also prefer to select into neighborhoods with more dispensaries for convenience. Ultimately however, our data do not allow us to directly determine the underlying mechanisms driving this result, so these potential explanations should be considered speculative."
Losing a marijuana coffeeshop causes a three percent decrease in Airbnb rental prices.
Amsterdam's famous cannabis coffeeshops are known tourist attractions, but what happens when one shuts down? For his master's dissertation, doctoral student Igor Goncalves Koehne de Castro identified at least one collateral effect: Rental costs on Airbnb drop by about three percent on average if the closure was within 250 meters of the lodging.
If the coffeeshop was further than 250 meters, rental prices didn't change significantly.
There were plenty of examples for de Castro to study, which spanned from 2014 to 2017, because several coffeeshops have closed in response to new laws in recent years, including one in Amsterdam that prohibits the shops from operating within 250 meters of a school.
After controlling for other possible factors, de Castro developed a series of models based on Airbnb data on rental prices over time and their proximity to recently closed coffeeshops. The study revealed that these shops "present a positive impact" on rental prices for lodgings close to the shops—presumably because people who rent through Airbnb are "tourists" who are "sensitive to distances."
"The findings of this study suggest that, for the city of Amsterdam, the de facto legalization of cannabis actually has a positive externality," de Castro wrote. "This result puts new evidence to the debate of drug laws and policies, a matter that still lacks data and research."
Marijuana Dispensaries Reduce Local Opioid Overdose Rates, Study Finds
Photo courtesy of WeedPornDaily.
Vaporized Marijuana Produces A Stronger High Than Smoking It, Study Finds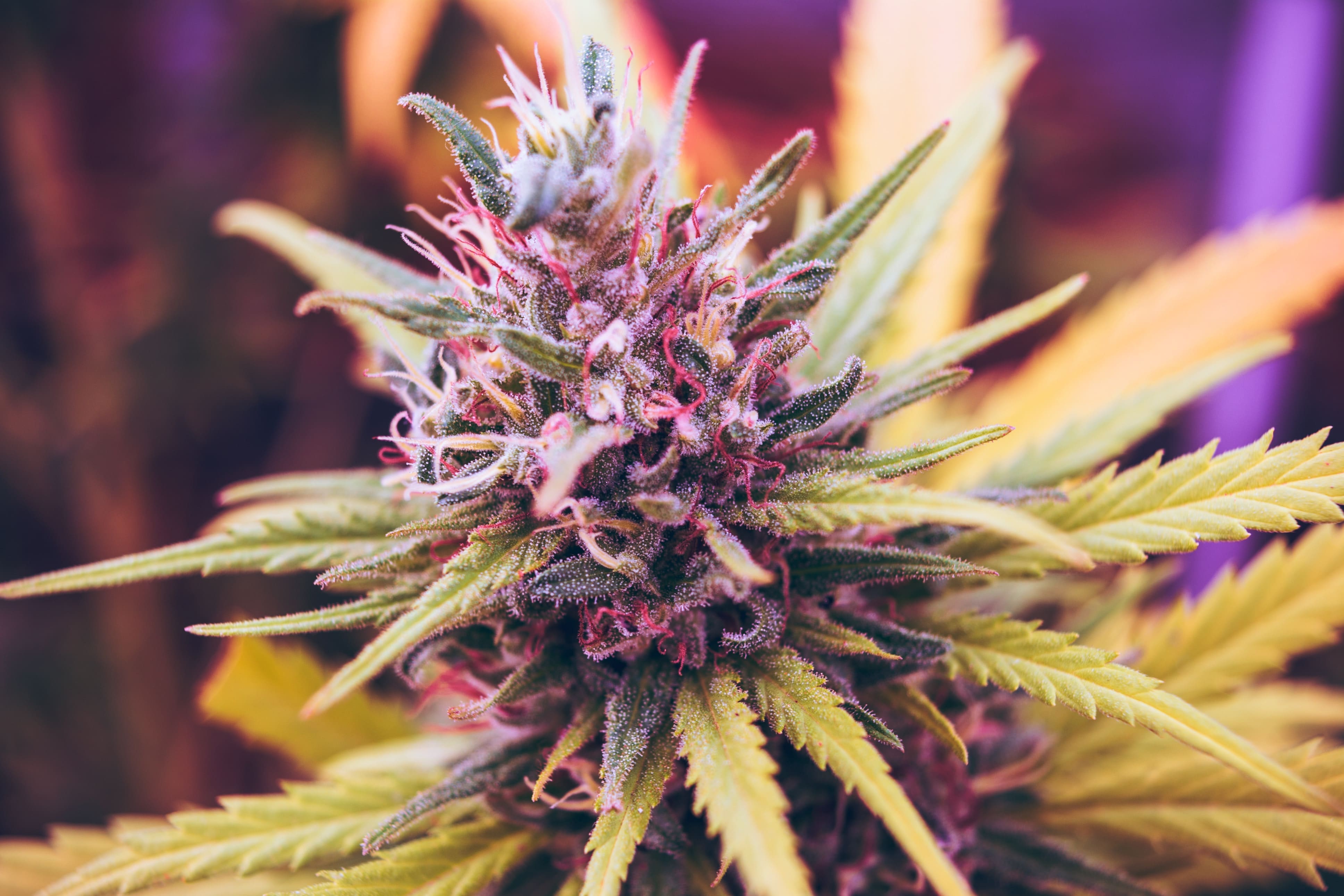 Vaping marijuana gets you higher than smoking it, according to a new study published in an American Medical Association journal.
To test the difference, researchers started by recruiting 17 people who'd consumed cannabis in the past year but had abstained for at least the last month. Each individual participated in six sessions that lasted eight and a half hours—three where they smoked marijuana and three where they vaped it. There were three THC concentrations for both rounds of testing: 0mg, 10mg and 25mg.
After smoking or vaping, the participants were asked to fill out questionnaires to self-report their experience and then the researchers administered a series of physical and cognitive tests. Their blood was also subsequently analyzed.
The most obvious result was that when people smoked or vaped the 0mg control substance, it didn't have a physical or psychological effect. But at 10mg—and especially 25mg—the participants got pretty stoned. They reported feeling hungry, sleepy and pleasant. Their mouths were dry. Some became anxious or paranoid. Three participants experienced adverse events like vomiting after consuming the 25mg cannabis.
Most regular consumers can probably attest to experiencing at least some of these things from time to time. But what might come as a surprise is that vaporized cannabis "produced significantly greater subjective drug effects, cognitive and psychomotor impairment, and higher blood THC concentrations than the same doses of smoked cannabis," the study authors wrote in the paper published by JAMA Network Open on Friday.
In previous studies, researchers allowed participants to adjust their THC dose, which is likely why earlier results suggested that smoking got people higher than vaping. But when you hold the THC dose constant, vaping seems to be a more efficient delivery system, probably because smoking requires combustion that can deplete THC.
"Vendors and consumers of cannabis products should be aware that inhaling cannabis with a vaporizer could produce more pronounced drug effects and impairment than traditional smoking methods."
That's relevant information as the marijuana market continues to expand. More people are opting for vaporizers, and the study indicates that infrequent or new cannabis consumers should probably approach vaporizers with a bit more caution, start low and go slow.
A Main Ingredient In Beer Used To Be Marijuana's 'Sister,' Study Shows