Rappers Tell U.S. Supreme Court How The Drug War Fuels Protest Art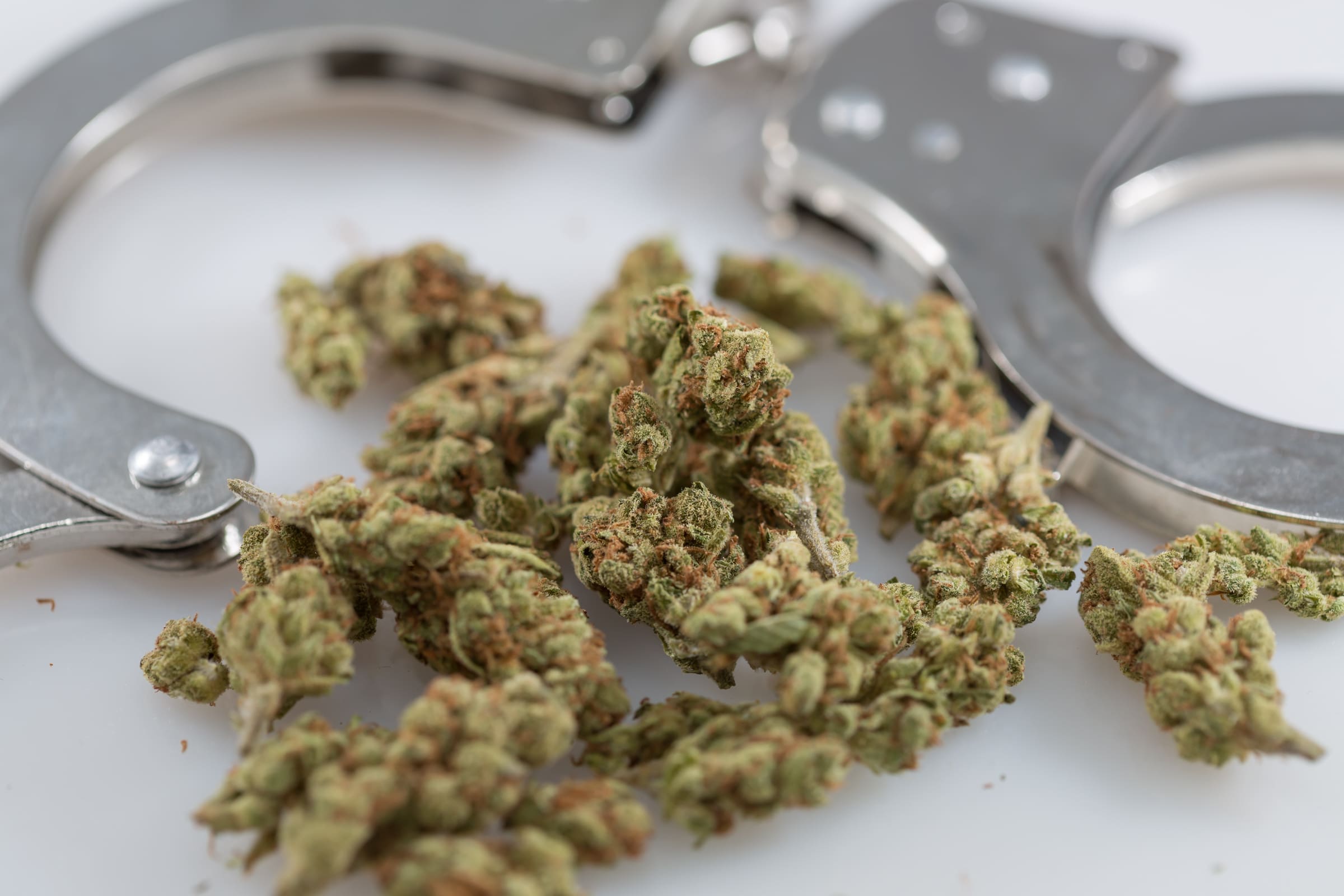 A coalition of rap artists, scholars and music industry representatives submitted a brief to the U.S. Supreme Court on Wednesday in defense of a rapper who was convicted for threatening Pittsburgh police officers in a song.
Their argument, which focused on how rap music has historically served as a vehicle for political commentary and constitutes protected speech, also contained a thoughtful analysis about how the war on drugs has inspired some of the genre's most memorable work.
In the late 1980s, rap groups like Public Enemy "launched powerful attacks against the establishment, addressing a host of social problems, including racism, inequality, inner-city drug use, and police brutality," the coalition, which included rappers like Killer Mike, Chance the Rapper and Meek Mill, wrote in the petition.
The clearest example of that "oppositional postures" can be heard in N.W.A's 1988 song "Fuck tha Police," they wrote. While the song was designed to be a "response to the increasingly aggressive policing strategies in Los Angeles" at the time, "it became an anthem of resistance in communities across the country as police began waging the War on Drugs.
"Already weakened by joblessness and drug addiction, these communities watched in horror as newly militarized police departments turned weapons of war—helicopters, armored vehicles, and machine guns—on their own citizens. At the same time, people were being locked up in record numbers, leading to an incarceration crisis that eventually turned the United States into the world's incarceration capital.
"In Los Angeles, police hostility and brutality were commonplace. Black and brown men in particular were routinely harassed, arrested, and beaten by police, often as part of the city's anti-gang and anti-drug efforts, which were some of the most aggressive in the nation. Long before the treatment of the current opioid crisis as a public health emergency, Daryl Gates, the Los Angeles Police Department chief from 1978 to 1992, openly opined in a U.S. Senate hearing that casual drug users 'ought to be taken out and shot.'"
The petition also broadly covered the role of rap music in society and argued that racial prejudice has led the genre to be unfairly cast as violent and dangerous, especially given the more accepting treatment that other genres have been granted even though they produce comparable work.
"Consider country music. Like rap, it often depicts sex, drug or alcohol (ab)use, poverty, and certainly violence," they wrote. "Indeed, the murder ballad, which can be traced back centuries, has always had a prominent place in country music, thanks to artists like Johnny Cash, Waylon Jennings, Willie Nelson, and many others."
"Yet people tend to have very different responses to country music."
The case that prompted the petition concerns Jamal Knox, a rapper who goes by Mayhem Mal. Knox was arrested on drug and gun charges in 2012, and afterward produced a song that named the arresting officers and contained lyrics such as "let's kill these cops 'cause they don't do us no good."
He was then charged with making terroristic threats and intimidating witnesses, and the Pennsylvania Supreme Court upheld his conviction. The coalition of rappers and academics behind the new amicus brief is hoping the U.S. Supreme Court will take up the case and overturn the conviction on the basis that the song was judged out of context and did not represent a true threat.
"This is a work of poetry," they wrote of the song. "It is not intended to be taken literally, something that a reasonable listener with even a casual knowledge of rap would understand."
Watch: Spike Jonze And Jesse Williams Release Powerful Short Film On Marijuana's History