New Marijuana Banking Bill In Congress Has 108 Cosponsors
A bipartisan bill that would address banking issues in the marijuana industry was officially filed on Thursday.
The legislation—led by by Reps. Ed Perlmutter (D-CO), Denny Heck (D-WA), Steve Stivers (R-O) and Warren Davidson (R-OH)—would shield financial institutions from being penalized by federal regulators for servicing cannabis and cannabis-adjacent businesses.
The bill, titled the Secure and Fair Enforcement (SAFE) Banking Act, explicitly stipulates that proceeds from transactions conducted by marijuana companies "shall not be considered as proceeds from an unlawful activity solely because the transaction was conducted by a cannabis-related legitimate business or service provider."
Nearly a quarter of the House, 108 members, has signed onto the bill as initial cosponsors, a spokesperson for Perlmutter told Marijuana Moment, and that includes nine Republicans. The last version, introduced in 2017, ended the 115th Congress with 95 cosponsors.
After the first-ever congressional hearing on #cannabis banking, I'm reintroducing the bipartisan #SAFEBanking Act to allow marijuana-related businesses access to the banking system. Congress needs to act to reduce risks for employees, businesses & communities across the country.

— Rep. Ed Perlmutter (@RepPerlmutter) March 7, 2019
Draft text of the bill was circulated last month ahead of the first marijuana hearing of the 116th Congress, which focused on how providing banking access to the cannabis industry can improve transparency and public safety.
Marijuana Moment supporters on Patreon can read the full text of the new bill as filed below:
While the prior version of the Secure and Fair Enforcement (SAFE) Banking Act didn't advance to votes in the last Congress, advocates are optimistic about the prospect of actually passing the reform legislation this session.
"If Congress fails to act, we are discouraging responsible, regulated markets and allowing a serious public safety threat to go unaddressed," Heck told Politico, which first reported on the bill's formal reintroduction.
The congressman put the situation in starker terms during last month's hearing before a House financial subcommittee, saying that the body has the power "to prevent murders and armed robberies," referring to the fact that current policy forces many cannabis businesses to operate on a cash-only basis, which can make them targets.
"We must use it and we must use it now because we are already late," he said.
"The SAFE Banking Act is an answer to the very real problem facing these businesses as they are forced to operate exclusively with cash. It makes them prime targets for violent robberies and money laundering schemes," Stivers said in a press release. "This isn't about condoning marijuana businesses, it's about creating an auditable trail and keeping our neighborhoods safe."
Today I introduced the SAFE Banking Act to allow the cannabis industry access to banking. The current system must be fixed to end this public safety issue. Add your name in support of the bill! https://t.co/khmr3Vjf9X

— Ed Perlmutter (@Ed4Colorado) March 8, 2019
"Government Regulators have deemed cannabis business owners to have certain reputational risks. From a civil liberties standpoint, I believe this is something we need to move away from," Davidson added. "There are reputational risks associated with any small business, and barring legally recognized small businesses from our financial institutions threatens the very pillars of liberty and freedom our country was founded on."
Passing marijuana banking reform could be the first in a series of more modest cannabis legislation that Congress will take up this session, with the ultimate goal of ending federal marijuana prohibition. Rep. Earl Blumenauer (D-OR) outlined a congressional blueprint to legalization last year.
Key Moments From The First Marijuana Hearing Of The New Congress
Arizona Marijuana Equity Program Could Benefit Big Businesses, Critics Say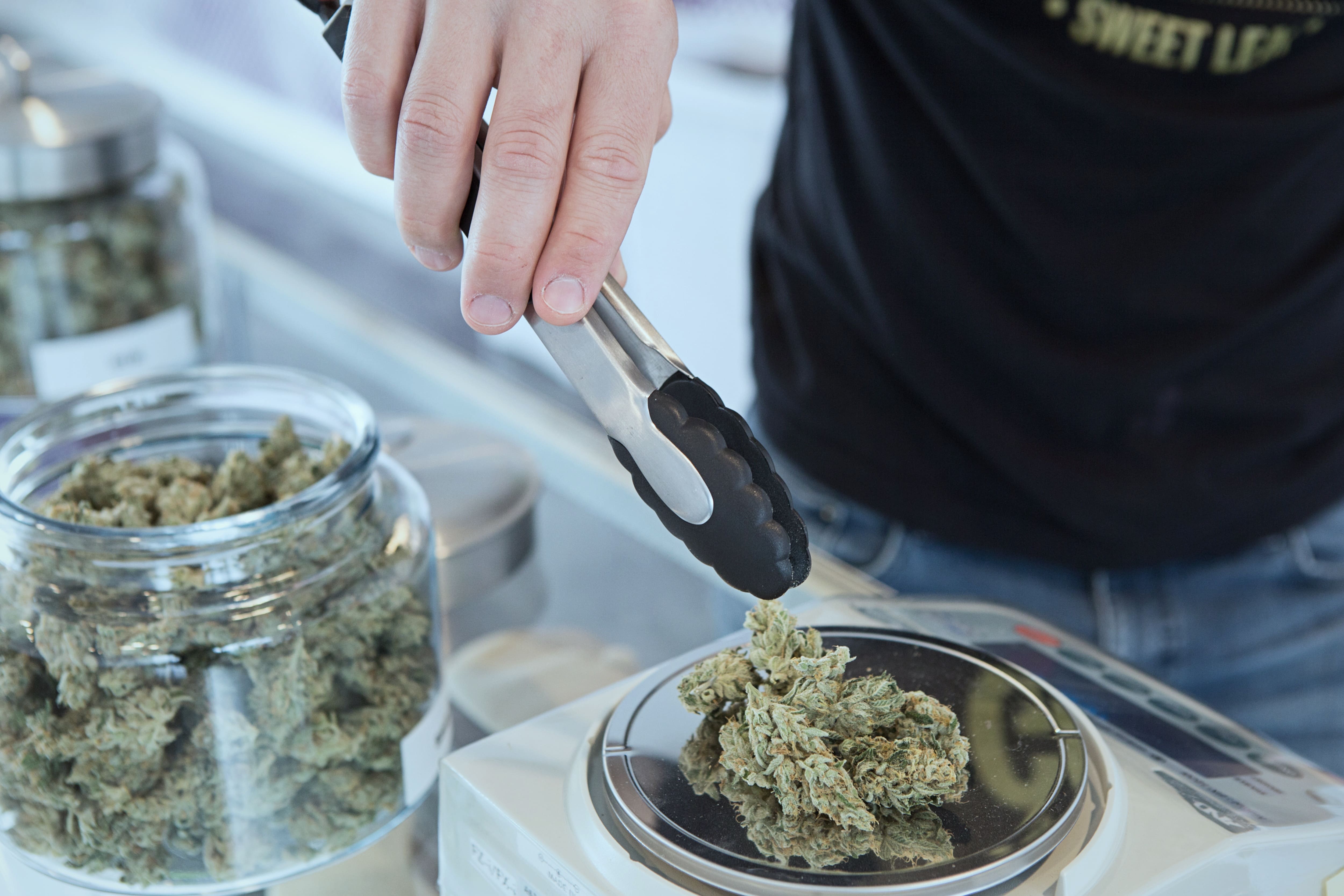 "This is a program that, as currently written, is designed to fail."
By Jerod MacDonald-Evoy, Arizona Mirror
When Arizona voters approved recreational marijuana use in 2020, the new law included provisions that aimed to give the opportunity of a lifetime to people most harmed by the War on Drugs: a chance to win a coveted license to operate a dispensary.
Now, the final licenses to sell marijuana in Arizona are set to be given out through the social equity program, which aims to right the wrongs caused by disproportionate policing of marijuana crimes. They are easily worth millions of dollars—maybe tens of millions—and the system was envisioned as propelling people once arrested for minor marijuana crimes into business selling cannabis.
But some advocates say the reality is that bureaucratic hurdles, corporate greed and a rapidly consolidating marijuana market will drive those profits directly into the hands of large companies intent on limiting competition and capitalizing on the billions of dollars to be made selling cannabis in Arizona.
"This is a program that, as currently written, is designed to fail," attorney Julie Gunnigle said to Arizona Mirror. Gunnigle up until recently worked for Arizona's Chapter of NORML, an organization that pushes for the reform of marijuana laws across the United States.
The social equity program, as it was dubbed in Proposition 207, the ballot measure voters approved in 2020 to legalize recreational marijuana, is intended to give minority communities—those historically most impacted by the War on Drugs—the inside track to claiming 26 dispensary licenses.
But the pool of potential social equity dispensary owners is limited by both the voter-approved measure and rules finalized last month by the Arizona Department of Health Services. Applicants must meet three of four criteria:
Have a low-level marijuana conviction—one that's been expunged, if it was a felony
Have a family member with a low-level marijuana conviction
Live in one of 87 ZIP codes ADHS identified as being "disproportionately impacted by the enforcement of previous Arizona marijuana laws"
Earn less than 400 percent of the federal poverty limit; for a family of four, that would be a maximum household income of $106,000
And anyone who wants to be entered into the lottery to win a social equity license must pay a non-refundable $5,000 application fee after they take two separate two-day training classes. The deadline to complete those classes was Wednesday, about five weeks after the ADHS rules were announced.
Applications are due by December 1.
Funneling social equity applicants into partnerships with big companies
For Gunnigle, the exorbitant application fee is such a steep barrier that it all but forces would-be applicants to turn to large players in the Arizona cannabis industry for help.
The established marijuana sector is eager to find social equity applicants. Houses in the qualified ZIP codes have been blanketed with mail and door-hangers from large cannabis companies scouring the state for those who qualify.
Along freeways in Phoenix, billboards from large marijuana dispensaries and growers are advertising their intent to help eligible applicants through the process.
Some have even set up websites, such as YourBrightHorizon.com, set up by Copperstate Farms, one of the largest growers of marijuana in the country with a 40-acre operation outside of Snowflake, Arizona.
"The amount of general public knowledge of the program is pretty low," said Doug Cole, a spokesman for Copperstate Farms. "We are helping applicants succeed and be successful under the social equity program."
Copperstate has been helping put on free expungement clinics across the state—one of the qualifying criteria for applicants—alongside groups like NORML in order to find qualified applicants, often offering a monetary incentive of up to $500 to people who qualify and refer a friend who qualifies, as well.
"These licenses are worth $10-$15 million dollars before the ink is dry," said Tom Dean, an attorney who specializes in cannabis.
Copperstate itself recently purchased a dispensary license in Phoenix for $15 million in cash, and established marijuana dispensaries have sold for upwards of $20 million. Arizona dispensaries have reported more than $50 million in sales every month except one since March, and the state is on pace in its first year of recreational marijuana to surpass $1 billion in retail sales. Wall Street analysts predict sales will swell to more than $2 billion in just a few years.
Not only are these the final 26 licenses that will be issued in Arizona, but their owners will be able to sell them—something not allowed for the other licenses issued earlier—making them even more valuable. Dean has been helping guide applicants through the process and said multi-state operators, investor groups and industry groups have all expressed interest in filing as many applications as they can.
Allowing the social equity licenses to be treated like a commodity is a bad thing, Gunnigle said, because it makes it easy for corporate interests to "game" the system and reap all of the profits meant to lift up those who had been oppressed by the system.
"Essentially, you've really created a lottery program for 26 people," Gunnigle said, saying that the people who get these licenses will likely be flooded with inquiries about the licenses, be overwhelmed and likely sell them to the same groups who currently operate the majority of dispensaries in the state.
The rules technically require social equity licenses to be sold to another person or company that meets the ADHS requirements to apply. But Dean said there's nothing stopping an established cannabis company from striking a deal with an applicant who didn't get a license and "just creating a subsidiary that complies with that" so they can buy the license.
There's no going it alone, cannabis industry says
While critics say the system is designed to give large companies an unearned path to profiting off of licenses intended to right a historic wrong, companies like Copperstate Farms say there's no way the social equity license holders will succeed if they don't join with experienced partners.
Though legal in Arizona and other states, marijuana is still classified as a Schedule I controlled substance by federal law. One critical effect is that many financial institutions will not give loans or take money from institutions that make their money off marijuana, for fear of being punished by the federal government. That makes getting start-up capital to open a dispensary—which can cost as much as $2 million—difficult for a would-be social equity licensee. And all that would have to be done within 18 months of receiving the licenses under the ADHS rules.
"The cannabis industry is a very regulated business and involves lots of permits and lots of upfront capital," Cole, the spokesman for Copperstate Farms, said.
Just getting the proper zoning is often difficult in Arizona, with many cities and towns having passed ordinances that disallow dispensaries within their cities boundaries.
"We are experts in doing that, finding those and running those through planning and zoning meetings to get those approvals," Cole said. And even with the expertise that his company brings, "that is going to be a sprint to get that done in 18 months."
To Gunnigle, though, the program will not likely meet its goal of helping lift up people who have been harmed by the war on drugs. Likewise, Dean said it would be lamentable if the social equity license all ended up in the control of the big industry players.
"It's meant to be something that is meant to be a permanent fixture in the Arizona industry," he said. "It's meant to be a balance in the industry [to stop] consolidation."
But some marijuana industry insiders see it a bit differently.
"You don't see people manufacturing dental floss and selling it at mom-and-pop shops, do you?" Demitri Downing, CEO and founder of the Arizona Marijuana Industry Trade Association, said. "They're feel-good, nostalgic romantic notions."
Downing said the presence of outside groups is good for applicants, as it gives them the freedom to choose their partners and get help they need—and also the freedom to sell their license outright for large sums of money.
"Whether they turn around and sell it or not is irrelevant—they benefit either way," Downing said. "They are members of our community and they will be rewarded."
This story was first published by Arizona Mirror.
Bipartisan Pennsylvania Senators Announce Medical Marijuana Home Grow Bill
Illinois Has Sold More Than $1 Billion In Marijuana So Far This Year, State Officially Announces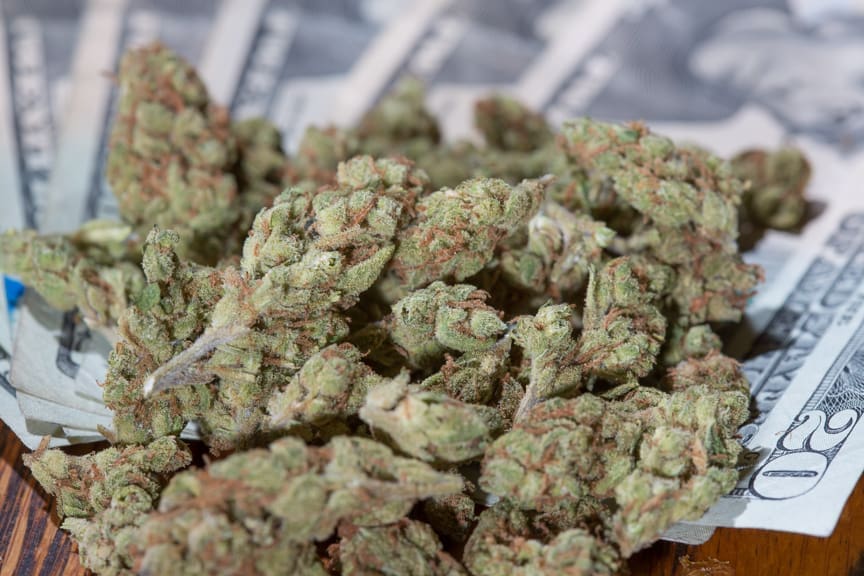 Illinois has officially exceeded $1 billion in adult-use marijuana sales in 2021, a major economic milestone since the state launched its retail market last year.
The Illinois Department of Financial and Professional Regulation (IDFPR) reported on Tuesday that there were $123,375,372 in recreational cannabis purchases in October, raising the total to $1.12 billion for the year so far.
Adults purchased 2,757,354 marijuana products last month, with most sales ($81,212,423) coming from state residents and the remainder ($42,162,949) from out-of-state visitors.
The $123 million haul is lower than the state's peak sales of $127,794,220 in July—which officials partly attributed to a boost from the music festival Lollapalooza—but it was the second biggest month since sales launched in January 2020.
This is the eighth month in a row that adult-use marijuana sales surpassed $100 million in the state.
The new figures do not include sales of medical cannabis, which are tracked separately by a different agency.
The Illinois Chamber of Commerce president predicted back in May that retailers would sell more than $1 billion in adult-use marijuana sales in 2021, and they've now accomplished that with two more months to go in the year.
The level of cannabis commerce means a significant increase in revenue for the state. Illinois sold about $670 million in marijuana last year and took in $205.4 million in tax revenue.
The state generated more quarterly tax dollars from marijuana than alcohol for the first time earlier this year, the Illinois Department of Revenue reported in May. From January to March, Illinois generated about $86,537,000 in adult-use marijuana tax revenue, compared to $72,281,000 from liquor sales.
In July, state officials put $3.5 million in cannabis-generated funds toward efforts to reduce violence through street intervention programs.
Wisconsin Gov. Tony Evers (D) is getting "tired" of hearing about these sales figures, he said in April, joking that Illinois Gov. J.B. Pritzker (D) always "thanks me for having Wisconsinites cross the border to buy marijuana" since the neighboring state does not have a legal market.
Illinois officials have emphasized that the tax dollars from all of these sales are being put to good use. For example, the state announced in January that it is distributing $31.5 million in grants funded by marijuana tax dollars to communities that have been disproportionately impacted by the war on drugs.
The funds are part of the state's Restore, Reinvest, and Renew (R3) program, which was established under Illinois's adult-use cannabis legalization law. It requires 25 percent of marijuana tax dollars to be put in that fund and used to provide disadvantaged people with services such as legal aid, youth development, community reentry and financial support.
Awarding the new grant money is not all that Illinois is doing to promote social equity and repair the harms of cannabis criminalization. Pritzker announced in December that his office had processed more than 500,000 expungements and pardons for people with low-level cannabis convictions on their records.
Relatedly, a state-funded initiative was recently established to help residents with marijuana convictions get legal aid and other services to have their records expunged.
But promoting social equity in the state's cannabis industry has proved challenging. Illinois has faced criticism from advocates and lawsuits from marijuana business applicants who feel officials haven't done enough to ensure diversity among business owners in the industry.
Pritzker's signed a bill in July that's meant to build upon the state's legalization law by creating more cannabis business licensing opportunities to help people from disproportionately impacted communities enter into the marijuana industry. Regulators have since held a series of lotteries to award additional dispensary licenses, but losing companies have since filed legal challenges to the process.
Meanwhile, a House committee approved a resolution earlier this year that broadly condemns the war on drugs, calling it "the United States' longest and costliest war and ultimately a complete and shameful failure."
Marijuana markets have been booming in states across the U.S.
Maine recreational marijuana sales broke another record in August, exceeding $10 million for the first time since the adult-use market launched in October 2020.
Arizona brought in about $21 million in medical and adult-use marijuana tax revenue in July, state officials recently reported on a new webpage that enables people to more easily track how the industry is evolving.
California collected about $817 million in adult-use marijuana tax revenue during the 2020-2021 fiscal year, state officials estimated in August. That's 55 percent more cannabis earnings for state coffers than was generated in the prior fiscal year.
A recent scientific analysis of sales data in Alaska, Colorado, Oregon and Washington State found that marijuana purchases "have increased more during the COVID-19 pandemic than in the previous two years."
In July alone, at least three states saw record-breaking sales for recreational cannabis. The same goes for Missouri's medical marijuana program.
Michigan marijuana sales broke another record in July with more than $171 million in cannabis transactions, according to data from the state's regulatory body. There were $128 million in adult-use sales and $43 million in medical cannabis purchases.
Throughout the pandemic, many states allowed cannabis retailers to remain open—with governors and regulators in several markets declaring marijuana businesses to be essential services—and some jurisdictions issued emergency rules allowing curbside pickup, delivery services or other more relaxed policies in order to facilitate social distancing.
Meanwhile, New York officials are projecting that marijuana tax revenue will help keep the state's budget afloat as cigarette sales continue to decline over the coming years. But retails sales have yet to launch as of now.
Senators' Marijuana Amendment To Defense Bill Would Streamline Research
Bank Of America Cancels Account Of Marijuana And Psychedelics Research Institute Registered With DEA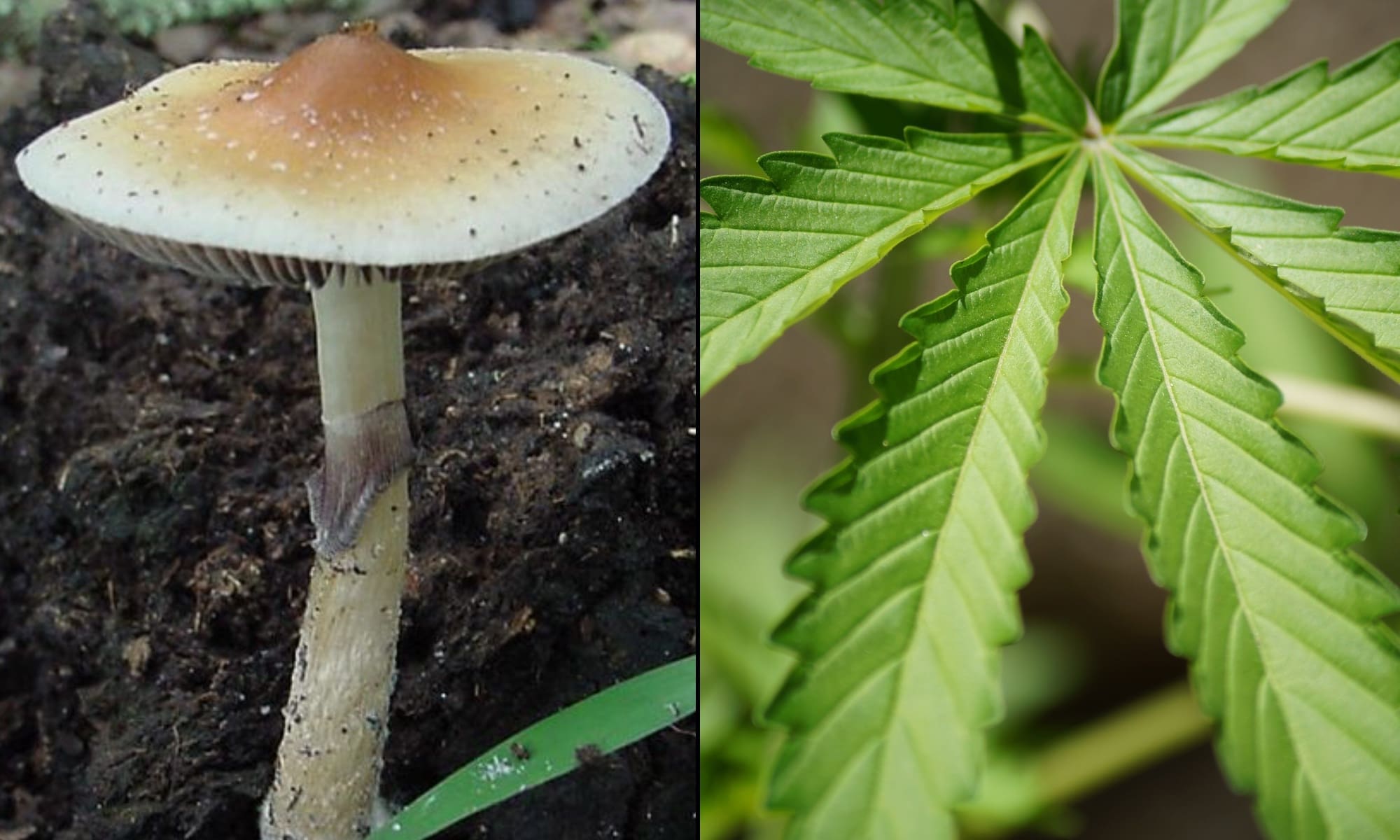 The second-largest bank in the U.S. is shutting down the account of a research institute that's federally authorized to cultivate and study Schedule I substances like marijuana and psilocybin mushrooms.
Bank of America (BoA) abruptly notified the Scottsdale Research Institute (SRI) that it would be closing its accounts last week, without a clear explanation of the reasoning. A letter from the bank that was shared with Marijuana Moment on Monday says the decision was made after "a careful review of your banking relationship" and that the action is "final and won't be reconsidered."
SRI has spent years fighting for expanded access to research-grade controlled substances to study their therapeutic potential, in part by litigating against the Drug Enforcement Administration (DEA) on issues such as cannabis scheduling. In May, it received preliminary approval from the agency to be one of the first new federally authorized cultivators of cannabis for research, effectively ending a decades-long monopoly on such manufacturing.
The institute is already getting bids from other financial institutions that want to take on the account after chief investigator Sue Sisley shared the news of the BoA closure on social media.
"We just wanted to expose wrongdoing of these big banks," Sisley told Marijuana Moment, adding that they want to "show the public that even federally legal operations are being unfairly targeted by these large banks who refuse to look at our federal regulatory documents."
Bank of America closes down account of Federally-licensed cannabis researcher. SRI conducts FDA approved controlled trials evaluating cannabis as medicine for treating pain/PTSD in military veterans & terminally ill patients this TRAGICALLY shuts down our research @BankofAmerica pic.twitter.com/Q0a2nFvIIX

— Sue Sisley, MD (@suesisleymd) October 16, 2021
It takes significant resources to obtain and maintain DEA clearance to grow and study Schedule I substances like marijuana. One theory that Sisley floated was that BoA may have decided to end the business relationship after SRI was more recently cleared to cultivate psilocybin for research, but the bank provided "zero justification."
"Maybe it was the mushrooms that freaked them out?"
Marijuana Moment reached out to BoA for comment, but representatives did not respond by the time of publication.
Sisley said the institute received "no warning," with "no ability to speak to somebody logical who could review our operating agreement with DEA. We have been plant-touching since our start with Bank of America 10 years ago" and were "always transparent about that."
"We have a contract with DEA. We are growing cannabis for [Food and Drug Administration] clinical trials and selling it to the DEA," she said. "It's unconscionable the way they are behaving—and further proof that the word 'cannabis' continues to be completely radioactive even though this is a 100 percent federally legal operation."
"Fortunately, there are banks that care about the progress of federally regulated and federally legal research and are eager to step up and support us immediately," Sisley added. "We will be moving our funding from Bank of America and never returning there. Our research continues without harm because other banks that care about scientific freedom were able to step up. Bank of America doesn't even have the decency to provide an explanation after a decade of banking with an openly plant-touching business."
SRI has been behind several legal challenges imploring the federal government to remove research barriers for Schedule I drugs like marijuana and psychedelics.
In August, a federal appeals court has dismissed SRI's petition to require DEA to reevaluate marijuana's scheduling under the Controlled Substances Act (CSA)—but one judge said in a concurring opinion that the agency may soon be forced to consider a policy change anyway based on a misinterpretation of the medical value of cannabis.
The lawsuit received oral arguments in June and largely centered on DEA's 2020 denial of a one-page marijuana rescheduling petition filed by a separate individual. In its response, the agency argued that marijuana has no currently accepted medical value.
The petitioners initially filed their lawsuit, Sisley v. DEA, against the federal agency in May of last year, contending that DEA's justification for maintaining a Schedule I status for cannabis violates the Constitution on numerous grounds. DEA attempted to dismiss the case, but the Ninth Circuit rejected that request in August.
In a separate case, the institute successfully forced DEA to issue an update on the status of its application to grow cannabis and then got the Justice Department to hand over a "secret" memo that DEA allegedly used to justify a delay in deciding those proposals.
Meanwhile, DEA is taking additional steps to promote research into the potential risks and benefits of marijuana and certain psychedelics. Last week it proposed a dramatic increase in the legal production substances like cannabis, psilocybin, LSD, MDMA and DMT to be used in research next year.
DEA had already massively upped its proposed 2021 quota for cannabis and psilocybin last month, but now it's calling for significantly larger quantities of research-grade marijuana and a broader array of psychedelics to be manufactured in 2022.
But despite these developments and the changing policy landscape surrounding marijuana and psychedelics at the state and local level, many financial institutions remain reluctant to service clients that work with these currently federally illicit products.
The number of banks and credit unions reporting that they work with marijuana businesses ticked up last quarter, according to federal data released last month.
Lawmakers have been working to to enact clear, statutory protections for banks and credit unions that work with the marijuana industry to alleviate remaining hesitation in the financial services industry about working with cannabis businesses. That would be accomplished through House-passed standalone legislation, or an amendment that was attached to a defense spending bill last month.
In the meantime, Sisley said SRI could sue BoA over the account cancelation, but it has other things to focus on.
"We have important work to do," she said. "We need to stay on our path to helping whole plant cannabis flower walk through the entire FDA drug development process."
States Promote Federal Hemp Survey Being Mailed Out This Week To More Than 20,000 Farmers
Image element courtesy of Kristie Gianopulos.