Psychedelics Use Associated With 55 Percent Decrease In Daily Opioid Consumption, Study Finds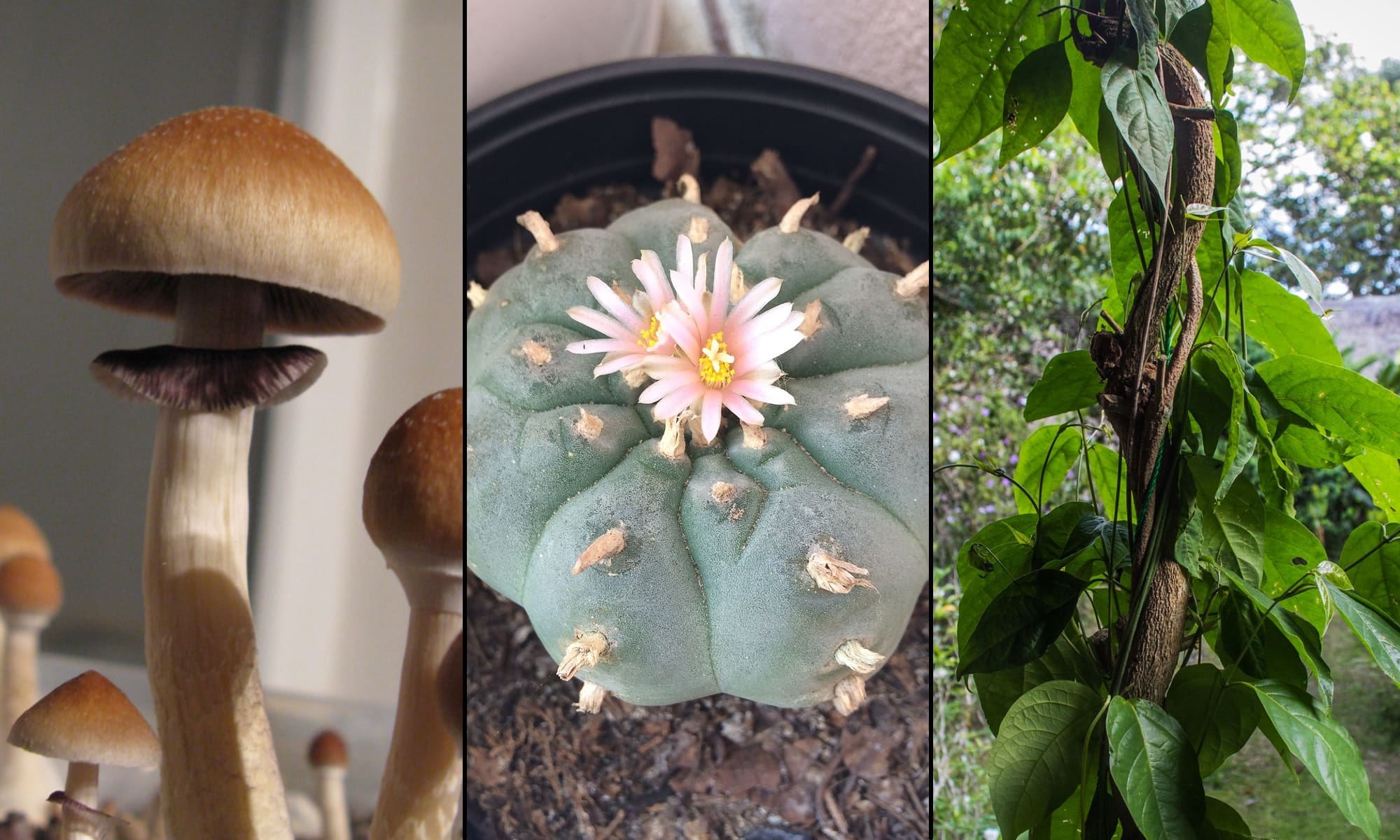 The use of psychedelics like LSD, psilocybin, mescaline and DMT is associated with a significant decrease in illicit opioid consumption, according to a new study.
Researchers looked at data from "three harmonized prospective cohorts of community-recruited" people with substance misuse disorders. A total of 3,813 individuals were involved, including 1,093 who reported illicit opioid consumption and 229 who said they'd used psychedelics in the past six months.
"Recent psychedelic use was associated with 55% reduced odds of daily opioid use," the Vancouver-based study, published last week in the Journal of International Drug Policy, found.
While there have been numerous studies connecting legal marijuana access to reduced opioid use and fewer overdose deaths, this is "the first longitudinal study to link psychedelic use with lower daily opioid use," the paper says.
"Over study follow-up after adjusting for a range of potential confounders, psychedelic use remained independently associated with a significantly reduced odds of subsequent daily opioid use," the study states. "While confirmation in other settings is required, these findings align with growing evidence that psychedelic use may be associated with detectable reductions in subsequent substance use including illicit opioid use."
While there's not a clear explanation for the trend—and the researchers urged additional studies—psychedelics like psilocybin and MDMA have been touted as potentially powerful tools in mental health treatment, effectively treating conditions like severe depression, post-traumatic stress disorder and addiction.
"These findings align with growing evidence demonstrating that psychedelic use may be associated with detectable reductions in subsequent opioid use, and warrant further research on psychedelics for opioid and other substance use disorders," the study's lead author, Elena Argento of the University of British Columbia, told Marijuana Moment.
"This study found naturalistic psychedelic use to be independently associated with a significantly reduced odds of subsequent daily illicit opioid use among a community-based sample of [people who use drugs]," the study concluded. "More research with controlled trials and longer-term follow-up is required to elucidate the therapeutic potential of psychedelics to augment existing interventions for substance use disorders, including among more diverse populations. Additional qualitative studies would also provide opportunities to improve understanding of the possible psycho-social mechanisms underpinning psychedelic experiences."
Another recent study found that when people use cannabis together with psychedelics, it was "associated with higher scores of mystical-type experience, ego-dissolution and visual alterations."
With respect to marijuana alone, a study published earlier this year found that cannabis use is associated with significant reductions in dependence on opioids and other prescription drugs, as well as an increase in quality of life
Another study released last year determined that states with active medical marijuana laws saw certain opioid prescription rates drop nearly 20 percent compared to prohibition states.
Using Marijuana With Psychedelics Intensifies The Mystical Experience, Study Finds
Photo elements courtesy of carlosemmaskype and Apollo.