Psychedelics Can Help Patients With Depression And Anxiety, Study Finds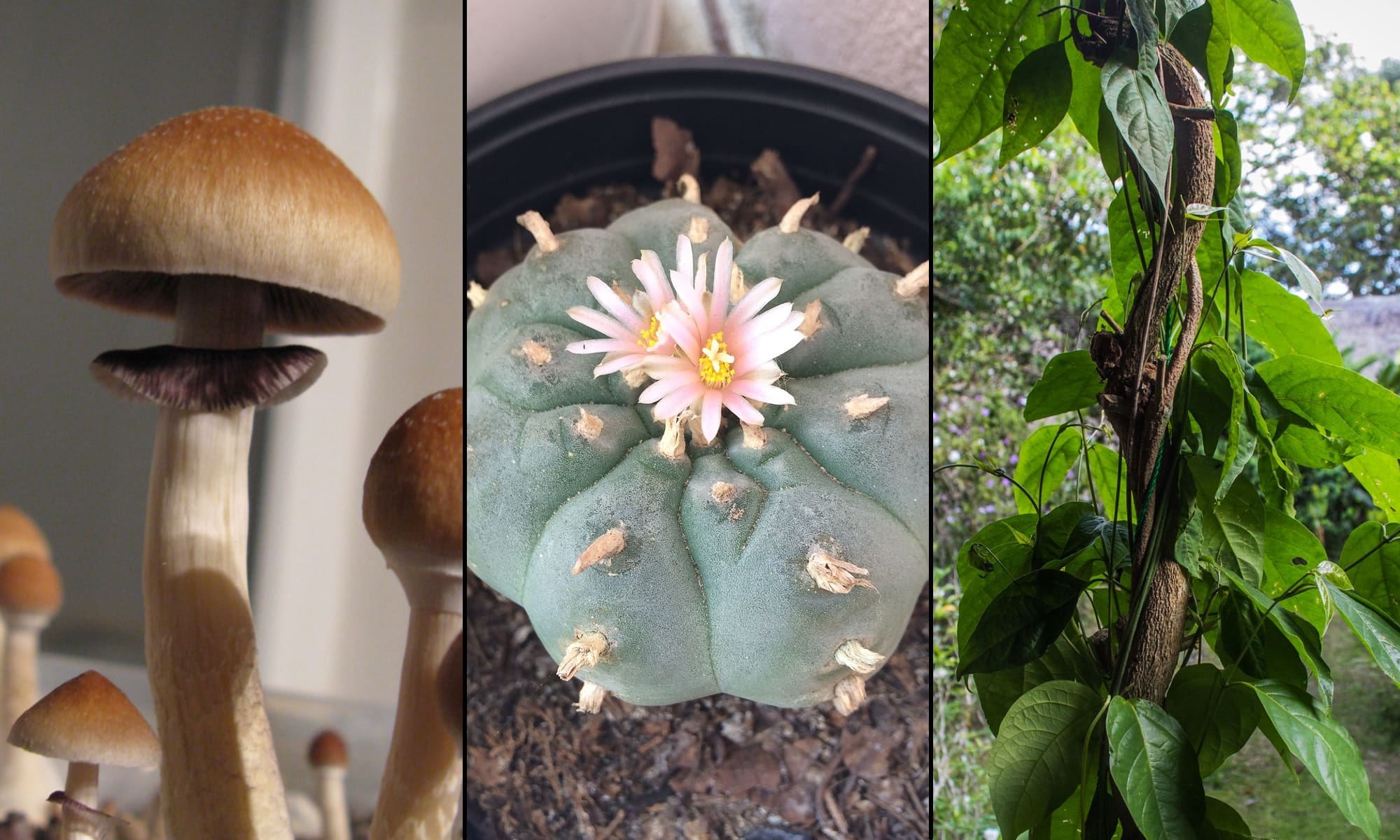 Amidst the growing global movement to decriminalize certain psychedelic drugs, a new scientific review found that ayahuasca, psilocybin and LSD may help with two of the most common psychiatric disorders in the world.
"In all studies," the paper's authors write, "psychedelic administration caused statistically significant reductions in depression and anxiety symptoms. These findings corroborate the limited previous research conducted in animal studies and healthy volunteers, as well as anecdotal evidence describing improved mood and reduced feelings of apprehension following psychedelic administration."
"In a supportive setting, ayahuasca, psilocybin, and LSD consistently produced immediate and significant anti-depressant and anxiolytic effects that were endured for several months."
Researchers in London analyzed seven prior studies with a total of 130 patients who had been diagnosed with depression and/or anxiety. One looked at the effects of ayahuasca for major depressive disorder, one measured how LSD helped with anxiety linked with a potentially deadly disease and five used psilocybin as an intervention for treatment-resistant depression, anxiety and depression associated with life-threatening and advanced-stage cancers.
Here's what the review's authors found:
In a small study of six patients, a single dose of ayahuasca reduced test scores measuring depressive symptoms by up to 82 percent at one, seven and 21 days after intake.
Patients who participated in a study investigating the efficacy of psilocybin for treatment-resistant depression saw their symptoms "significantly improved from baseline to 1 week and 3 months post-treatment, with maximum effect at 2 weeks." A follow-up study at six months found "the anti-depressant and anxiolytic effects of psilocybin were sustained and remained significant at 6 months post-treatment."
Three more double-blind, placebo-controlled cross-over trials involving psilocybin had similar positive results in reduction of symptoms associated with anxiety and depression linked to life-threatening cancer.
In another small study, 12 patients with anxiety associated with the fear that they might die because of a disease were treated with drug-free psychotherapy sessions and two psychotherapy sessions that involved either an experimental dose of LSD (200 micrograms) or a smaller, placebo dose of LSD (20 micrograms). At their two-month follow-up assessment, patients who received the experimental dose reported their symptoms were "significantly reduced," and these results were still evident at 12 months.
In short: Psychedelics appeared to help patients manage their anxiety and depression better.
"These improvements were consistently observed across a variety of rating scales, and this is suggestive of a genuine therapeutic effect rather than a specific scale's tendency to show a positive effect," the study states. "Moreover, the lack of equivalent symptom reduction in control patients indicates that the anti-depressant and anxiolytic effects can be attributed to psychedelic intervention."
The authors also found that many patients "described the experience as spiritually meaningful, resulting in decreased disease-related demoralisation and hopelessness as well as improved quality of life."
Importantly, researchers found that the psychedelic treatment "was well-tolerated with no persisting adverse effects." The most common short-term side effects they reported included transient anxiety, headaches, nausea, in addition to mild increases in heart rate and blood pressure.
"Given the limited success rates of current treatments for anxiety and mood disorders, and considering the high morbidity associated with these conditions," the study's authors conclude, "there is potential for psychedelics to provide symptom relief in patients inadequately managed by conventional methods. The novelty of this research means that before psychedelics' wider-use can be contemplated, the results presented herein need to be replicated in larger studies with a longer followup to determine lasting efficacy and safety."
The review, published online in the Journal of Affective Disorders last week, comes just two months after the Food and Drug Administration and the National Institutes of Health sent a letter to a senator that acknowledges the potential healing properties of certain psychedelic substances. The federal agencies noted, however, that they have no plans to reclassify any psychedelics currently in the restrictive category of Schedule I, such as psilocybin, LSD and MDMA.
Photo elements courtesy of carlosemmaskype and Apollo.