Protests Drive DC Psychedelics Decriminalization Signatures As Activists Launch Major Mailer Campaign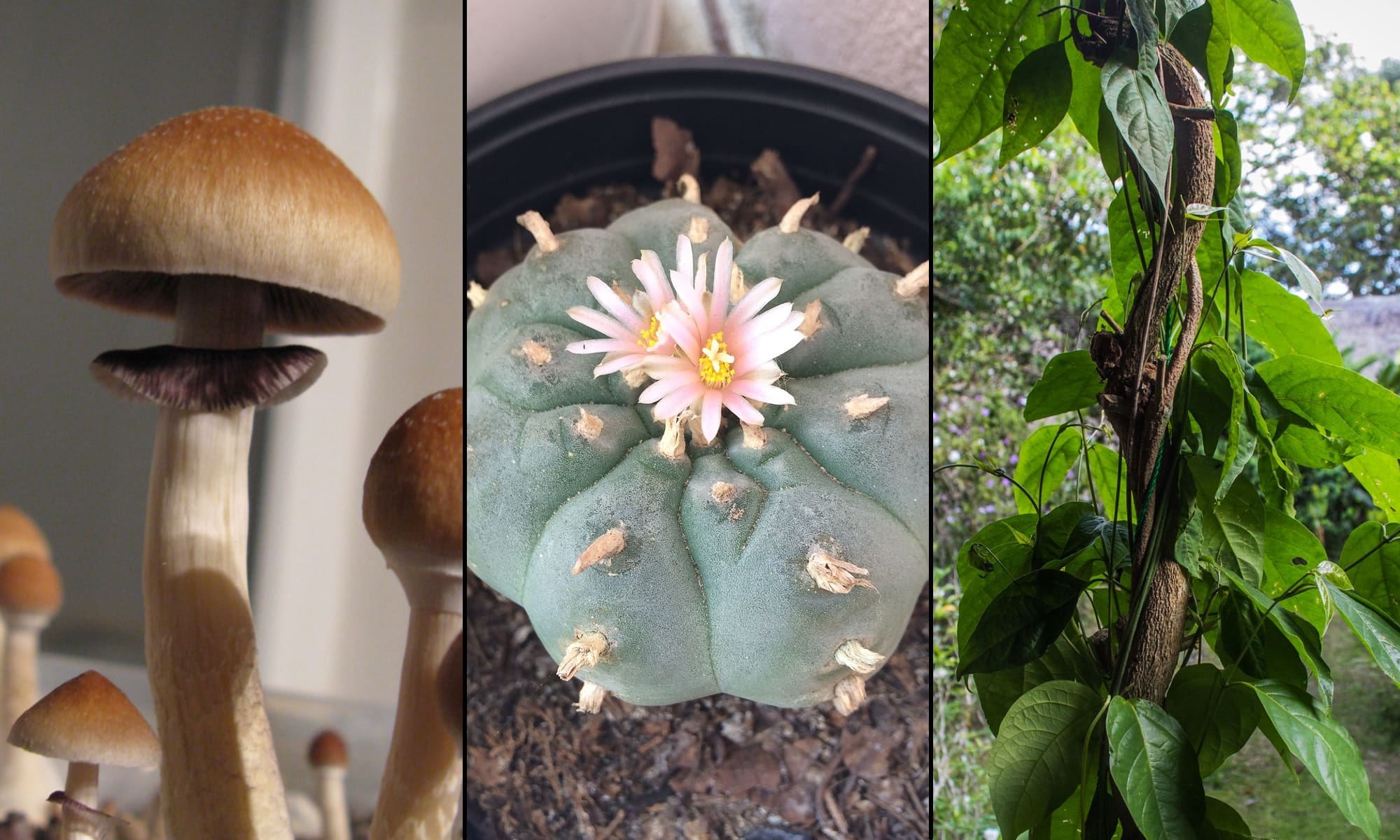 Protests in the nation's capital have helped drive about 5,000 new signatures for a local Washington, D.C. psychedelics decriminalization measure over the past week, organizers say. And now, activists are announcing on Tuesday that they are mailing petitions to every registered voter in the city as part of their campaign to place the initiative on the November ballot.
The proposal, I-81, would make enforcement of laws against various entheogenic substances such as psilocybin, ayahuasca and ibogaine among the city's lowest law enforcement priorities. Decriminalize Nature D.C. (DNDC) has until July 6 to submit about 30,000 valid signatures from registered voters to qualify for the ballot.
Activists encountered a serious challenge when they had to suspend in-person signature gathering due to the coronavirus pandemic, but local lawmakers gave them a boost when the D.C. Council approved emergency legislation allowing for alternative collection methods. DNDC then launched a test, sending 10,000 petitions to residents across the city and asking them to sign and return them.
A campaign representative told Marijuana Moment that in the four weeks since that initial mailing, about 7.4 percent have been returned with valid signatures—and they anticipate that rate to continue to tick up. The test encouraged them to repeat the process on a greatly expanded basis by mailing packets containing the petition to about 220,000 addresses—that's every household in the city that has at least one registered voter living there.
Because of delays in mail processing—and the potential for errors on petitions that would need to be identified, returned, corrected and resubmitted—they're asking voters to send in their signature sheets by June 26.
The COVID-19 outbreak certainly hit the campaign hard, but organizers have seen a significant, positive response during recent protests against police violence, where they have been able to station tents along main streets and collect signatures with social distancing measures in place.
Mayor Muriel Bowser (D) was approached by a campaign volunteer at a recent protest. But while she held the petition and looked at it, she declined to sign. About 5,000 others did take the opportunity to sign at the events in the span of a week, however.
Im standing by the blue tent with @DecrimNatureDC which has collected over 5,000 signatures in the past week. #I81 is the only police priorities initiative to be on the ballot in DC this year. This is "Direct Democracy" proposed by #DCMOM @MelissaMNDC #BLM #DrugWar #PlantMedicine pic.twitter.com/rFhXvWLohm

— 🔥Adam Eidinger 🌊 (@aeidinger) June 8, 2020
The nature of the demonstrations has led DNDC to emphasize in their messaging the role of the drug war in racial injustices that protestors are targeting.
"As a campaign of concerned DC citizens focused on reforming police priorities and enacting this small step to end the war on drugs in the District of Columbia, Initiative 81 compliments policing reforms demanded at ongoing Black Lives Matter protests which DNDC has attended and supports," the group said in a press release.
— DecrimNatureDC (@DecrimNatureDC) June 5, 2020
Melissa Lavasani, DNDC's chief petitioner, said that "in these uncertain times, engagement with local democracy is key to enacting real reform."
"When you receive a petition in the mail, it is an invitation to both make a positive change in DC laws and to support local democracy by giving DC voters the opportunity to vote on Initiative 81 in November," she said.
Cops need to take #mushrooms! #Healing #plantmedicine #BLM #BlackLivesMatter #Initiative81 #entheogen #EndTheRacistDrugWar #DC #WashingtonDC #SignThePetition #DirectDemocracy #icantbreathe #georgefloyd #psilocybinmushrooms #psilocybe #psilocybin pic.twitter.com/CFjD6d5052

— DecrimNatureDC (@DecrimNatureDC) June 7, 2020
The cost of sending the 220,000 mailers is estimated to be about $160,000, the campaign said. That puts them over budget, but activists are confident that it will give them the push needed to make the ballot. Even if the valid signatures don't come in ahead of the July 6 deadline, however, the group will be positioned to push ahead for the 2022 primary election—or a special election if something warrants that in the interim.
Though it only covers a small fraction of their costs to date, DNDC says it has brought in about $5,000 in donations after sending out handmade masks featuring various entheogenic plants. The activist company Dr. Bronner's Magic Soaps has also donated substantial funds to the effort.
California Governor Says Marijuana Legalization Is A 'Civil Rights' Matter Amid Mass Protests Over Racial Injustice
Photo elements courtesy of carlosemmaskype and Apollo.