Portland Lawmakers Vote To Take Marijuana Tax Money Away From Police Department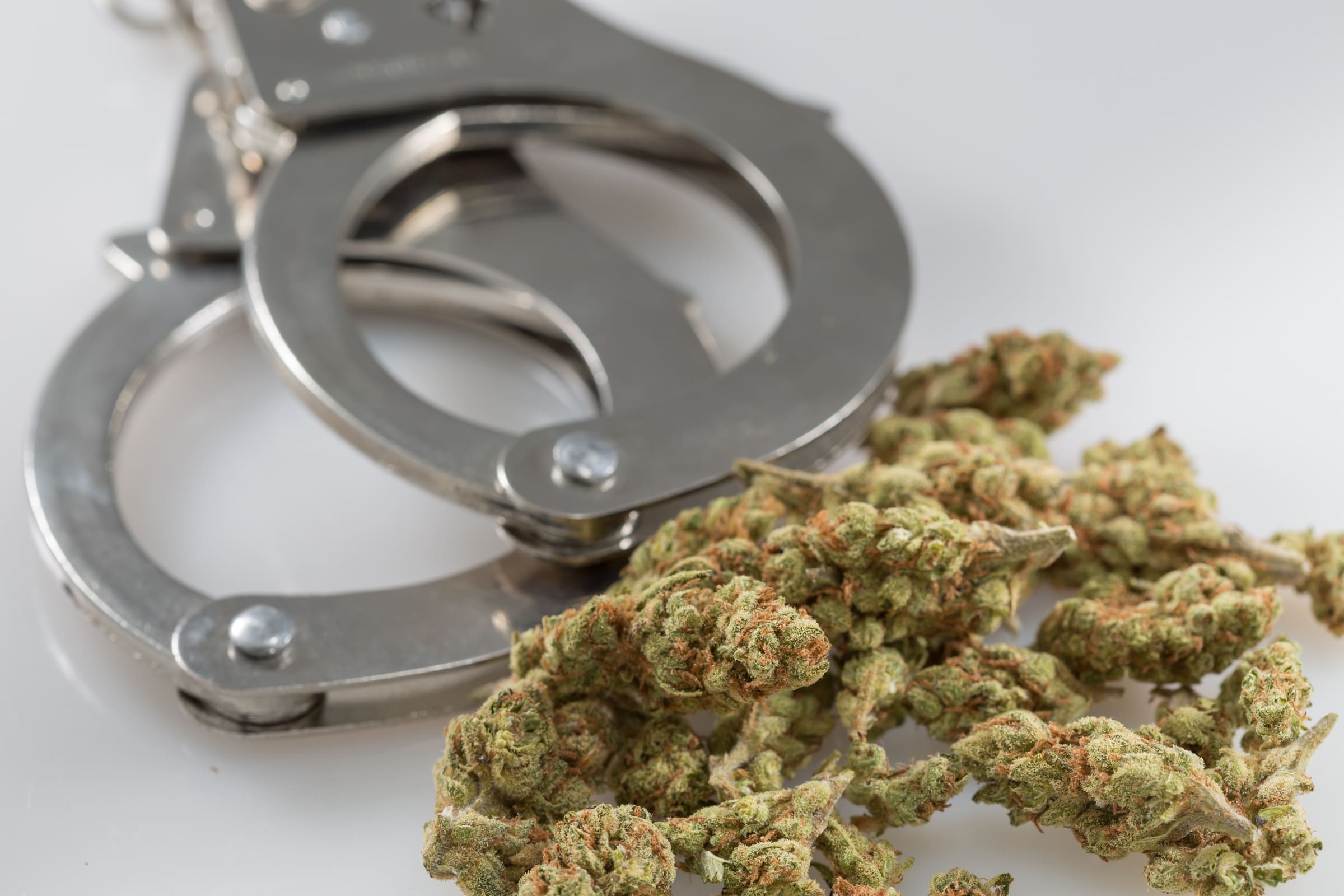 The Portland City Council approved an amendment to a proposed budget on Thursday that would divest marijuana tax revenue funds from the city's police department. The budget as a whole has not yet passed and will be taken up again next week.
Amid widespread calls to defund law enforcement in response to police killings of black Americans such as George Floyd and Breonna Taylor, the local lawmakers approved about $27 million in cuts as part of the spending legislation. City Commissioner Chloe Eudaly voted against the full package, however, arguing that it didn't make enough cuts to police.
The Minority Cannabis Business Association (MCBA) had called on the Council to stop appropriating cannabis tax dollars to the department in a press release on Wednesday, emphasizing that a significant amount of that revenue is funding law enforcement despite the city passing a measure in 2016 stipulating that those funds should be designated for substance misuse treatment, public safety and small business development.
According to a 2019 report from the Portland City Auditor, 79 percent of marijuana tax revenue has gone to public safety, including about 46 percent directly to the Portland Police Bureau.
Hey, #Portland!

Tell @tedwheeler to divest the tax revenue from Portland's cannabis tax away from @PortlandPolice.

A 2019 audit report showed that these funds were not properly allocated, with 79% of cannabis tax revenue going to PPB. https://t.co/glPtlq4Asw pic.twitter.com/nAAQc7PwWW

— Minority Cannabis (@MinCannBusAssoc) June 10, 2020
"Cannabis has historically—and continues to be to this day—a tool weaponized against communities of color," Dr. Rachel Knox, an MCBA board member and chair of the Oregon Cannabis Commission, told Marijuana Moment. "We can go back to the 1970s, to the Controlled Substances Act and to the beginning of the war on drugs, where we saw marijuana being used, being wielded, against communities of color to criminalize them for simple things like possession."
"It's really, in my opinion, paradoxical that we are now using the economy of cannabis to fund the very institution that continues to terrorize communities of color and continues to disproportionately police our communities for the enforcement of marijuana laws," she said.
The budget was approved for a second reading without an emergency clause attached, meaning that unlike Thursday's initial vote, it will not require unanimous support for passage. If it is approved as amended when lawmakers reconvene next week, marijuana tax revenue that's current funding police would instead be invested in restorative justice initiatives.
Commissioners approve a plan that will pull cannabis tax funds from the PPB's traffic enforcement team. The funds will be used for restorative justice. #LiveOnK2 https://t.co/FrOvJu253F

— Lashay Wesley (@LashayKATU) June 11, 2020
"This is not just an Oregon problem, this is a national disgrace," MCBA President Jason Ortiz said in a press release. "We call on all cannabis justice activists to investigate their municipal finances, their local cannabis company investments, and discover if and how dollars meant for community uplift are being sent to law enforcement. This mockery of justice is a shameful moment in our history and we will not allow it to be our future."
MCBA wants jurisdictions across the country to follow Portland's lead and end the allocation of marijuana revenue to law enforcement.
"For too long we've invested so many resources to a law and order approach that has been unjust, unfair, and violent particularly towards communities of color, especially the Black community," Commissioner Jo Ann Hardesty said. "We simply cannot police our way out of inequities. Today, we disrupt that pattern. Today, we begin to collectively reimagine and build towards community safety and police alternatives."
My full statement on today's budget vote. (Thread – 1) pic.twitter.com/nOaZmfHgTV

— Commissioner Jo Ann Hardesty (@JoAnnPDX) June 12, 2020
The commissioner also criticized the "no" vote from her colleague, stating that she does not "want to let this detract from the very real steps taken, but it is an important reminder on what performative allyship looks like."
"While we are making strides in realigning our budget with our values, this 'no' vote does nothing to materially support our BIPOC communities," she said. "All this does is delay the much-needed relief for our communities and continues to allow these units to exist for that much longer."
Across the U.S., there are active conversations about the relationship between cannabis criminalization and racial injustice in policing.
Two members of the House circulated a sign-on letter on Thursday urging fellow lawmakers to keep marijuana reform in mind as a way to further promote racial justice while they debate policing reform legislation.
California Gov. Gavin Newsom described his states's legalization of marijuana as a "civil rights" matter last week. Virginia Gov. Ralph Northam said that the passage of cannabis decriminalization legislation this year represents an example of how his state has addressed racial inequities that are inspiring mass protests
Sen. Cory Booker (D-NJ) also recently said racial disparities in marijuana enforcement is an example of a systemic injustice that underlies the frustration of minority communities.
Last month, 12 House members introduced a resolution condemning police brutality and specifically noting the racial injustices of the war on drugs. It now has 173 cosponsors.
That measure came one week after 44 members of the House sent a letter to the Justice Department, calling for an independent investigation into a fatal police shooting of Taylor in a botched drug raid.
In New York, there's a renewed push to pass a package of criminal justice reform legislation that includes a bill to legalize marijuana.
The head of a federal health agency recently acknowledged racial disparities in drug enforcement and the harm that such disparate practices have caused—and on Monday, NORML asked her to go on the record to further admit that this trend in criminalization is more harmful than marijuana itself.
Lawmakers Ask Fellow Congressional Democrats To Pursue Marijuana Legalization Amid Policing Debate