People Who Use Psychedelics Are More Connected To Nature And Knowledgeable About Climate Change, Study Finds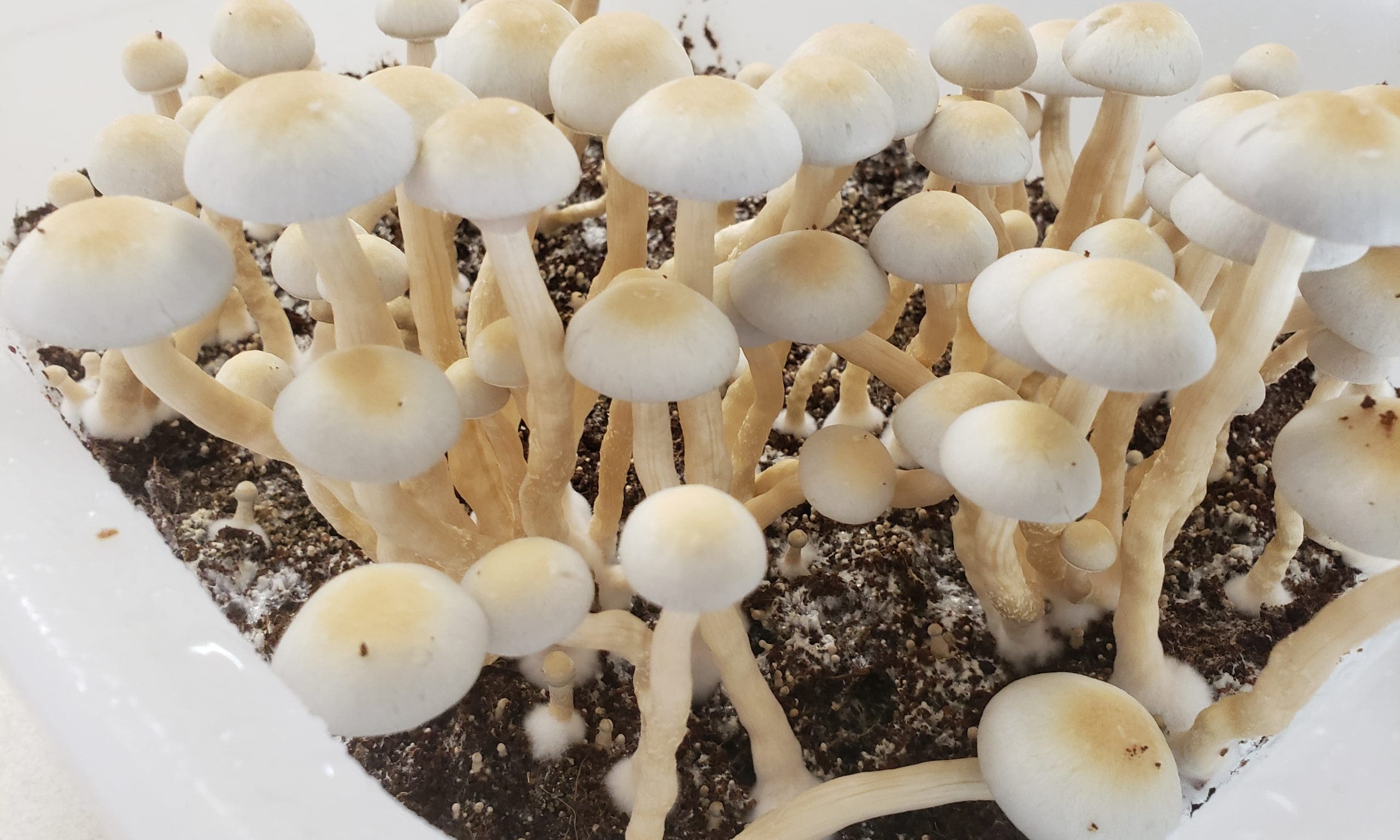 People who use psychedelics like psilocybin are generally more connected to nature and knowledgable about climate change—traits that tend to translate into pro-environmental behavior—according to a new study.
Researchers at the University of Innsbruck in Austria and the University of Zurich in Switzerland conducted an international study to explore the relationship, and their findings were recently published in the journal Drug Science, Policy and Law.
Past studies and surveys have identified a link between psychedelics use and nature relatedness, but they've largely relied on self-reports from participants, raising questions about possible psychological bias. To account for that subjectivity, the new study put respondents to an actual, knowledge-based test.
For the study, researchers recruited 641 people from across the world, asking them to describe their backgrounds with drug use and then collecting data on three variables: nature relatedness, climate change concerns and objective knowledge about climate change.
They found that use of psychedelics—particularly psilocybin—"predicted objective knowledge about climate change directly, and indirectly via nature relatedness."
"Psychedelics are associated with increases in nature relatedness and objective knowledge about climate change."
To determine a person's objective knowledge on the issue, the scientists quizzed participants, asking about the difference between climate and weather, types of greenhouse gases and the composition of Earth's atmosphere, for example.
Nature relatedness, on the other hand, is defined as a person's sense of connection to nature, their experiences feeling comfort while in nature and identifying nature as an "essential part of the self."
As the study points out, past research has linked nature relatedness to "positive mental and physical health outcomes." However, on the flip side, that same connection to nature could also manifest with stress and depression "due to a heightened awareness of the noticeable ecological destruction in people's immediate environment."
"In line with this reasoning, we found nature relatedness to predict concern about climate change. With the increasingly visible negative consequences of climate change—Europe's 2022 summer was the hottest, driest and involving the largest wildfires in recorded history, causing tens of thousands of people to be evacuated—feeling connected to nature may thus cause despair and distress, gradually curbing its positive mental health effects. Future research could follow up on this complex relationship."
Additionally, the new study found that psychedelic use "predicted concern about climate change indirectly via nature relatedness," the authors wrote. "The results suggest that the relationship of psychedelics with pro-environmental variables is not due to psychological biases, but manifests in variables as diverse as emotional affinity towards nature as well as knowledge about climate change."
The researchers said that "effective protection of the environment seems to become increasingly important the more connected people feel to nature, and they therefore inform themselves more extensively about climate-related matters."
While the cross-sectional design of the study provides novel insights into the relationship between psychedelic use, nature relatedness, knowledge of climate change and the mental health implications therein, the researchers said that "administration studies should increasingly focus on understanding psychedelics' mechanism of action in order to understand what causes the connectedness."
"Currently, use of psychedelics is criminalized in most countries, and so understanding their mechanism could potentially enable the development of alternatives," it says.
While psychedelics remain prohibited under federal law, the past few years has seen a wave of local and state decriminalization efforts—and interest in the therapeutic potential of the substances has grown, accordingly.
To that end, the Drug Enforcement Administration (DEA) recently announced that it's seeking to significantly increase the quota for the production of psychedelics like psilocyn, LSD and mescaline for studies in the 2023 Fiscal Year.
One study published in August in the Journal of the American Medical Association (JAMA) found that psilocybin appears to help people effectively reduce problematic alcohol drinking.
A separate study published late last year found that use of psychedelics like LSD, psilocybin, mescaline and DMT is associated with a significant decrease in illicit opioid consumption.
And it's exactly these kinds of studies that seems to be contributing to a recent trend where more young adults are experimenting with psychedelics, especially as more cities and states move to loosen laws around the substances.
A recent federal survey received significant media attention this summer for showing the rapid rise in the use of psychedelics among young adults, which some officials say may be attributable to the increased media attention to the therapeutic potential of the substances. But the trend seems to be limited to adults, with other recent studies and surveys revealing that teen use of hallucinogens is down in recent years.
Nora Volkow, the director of the NIDA, said earlier this year that "I think, to a certain extent, with all the attention that the psychedelic drugs have attracted, the train has left the station and that people are going to start to use it," adding that "people are going to start to use it whether [the Food and Drug Administration] approves or not."
Most Americans Say Alcohol And Tobacco Are More Dangerous Than Marijuana, Poll Finds