Legal Medical Marijuana Associated With Lower Opioid Use Rates, Another Study Finds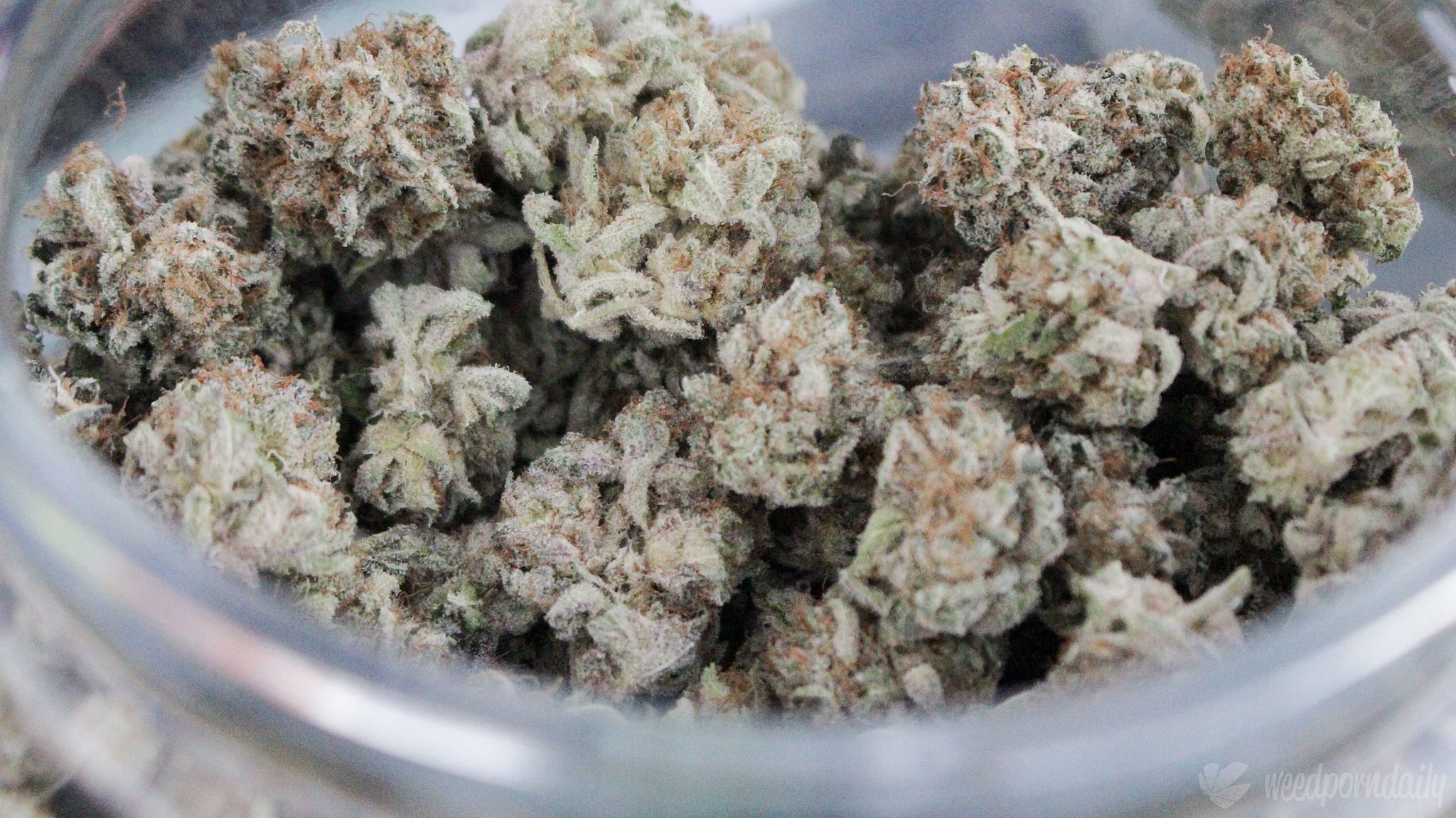 Legal access to medical marijuana is associated with lower rates of moderate and high-risk opioid use, according to a recent study—the latest in a string of research to come to the same conclusion.
Researchers analyzed prescription data on nearly 5 million people from 2006 to 2014, and they found that patients living in states that have legalized medical cannabis were less likely to take prescription painkillers, even after adjusting for various individual and state-level factors such as whether a state had a prescription monitoring system in place.
"Medical marijuana legalization was found to be associated with a lower odds of any opioid use," the study found.
The results were published on Friday in the Journal of General Internal Medicine.
In general, patients were less likely to take opioids if they lived in a state with medical cannabis (19.3 percent) than those in non-legal state (19.9 percent). Chronic opioid use was also lower in legal states (1.8 percent) than non-legal states (1.9 percent).
"In states where marijuana is available through medical channels, a modestly lower rate of opioid and high-risk opioid prescribing was observed."
The study considered different subgroups as well, looking at patients who didn't have cancer and also pain patients who didn't have cancer. The study revealed a similar trend: lower rates of opioid use in states with medical marijuana.
For that latter group, opioid use was generally lower in legal states (33.5 percent) compared to non-legal states (34.7 percent). This group was also less likely to use opioids long-term in legal states (4.5 percent) than non-legal states (4.8 percent), which is important because chronic use is more likely to result in patients building a tolerance to opioids that leads to misuse.
High-risk opioid use—defined as taking opioids and benzodiazepines at least once on the same day, taking painkillers that contain 120 morphine milligram equivalents or being diagnosed with a substance use disorder within the same year of being prescribed opioids—was also lower in legal states (5.1 percent) than non-legal states (5.6 percent).
"This study indicates that legalizing medical marijuana is associated with lower use of opioids and opioids used chronically across states, broadly, and in subgroups of cancer patients and cancer-free groups with chronic pain," the researchers wrote.
There are multiple recent studies supporting this conclusion. For example, a research released in November demonstrated that it's not just a question of whether a state enacted a medical cannabis system; lower opioid overdoses occurred specifically in counties where dispensaries were allowed to operate.
Marijuana Dispensaries Reduce Local Opioid Overdose Rates, Study Finds
Photo courtesy of WeedPornDaily.
Living Near Dispensaries Doesn't Affect Teen Marijuana Use Or Attitudes, Study Finds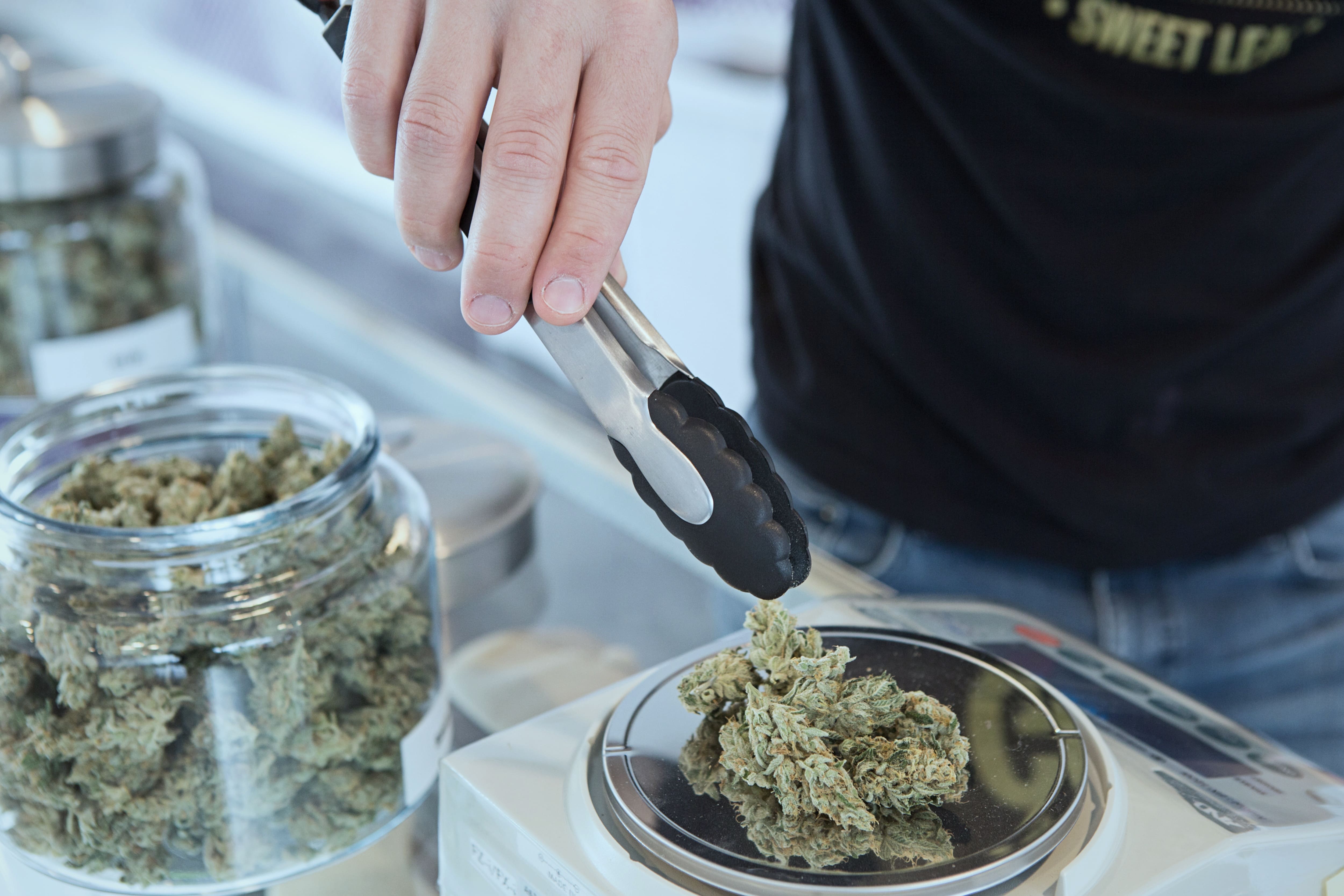 The kids are alright: According to a new study, living in a community with a recreational marijuana dispensary does not appear to influence area high schoolers' use of cannabis or their attitudes toward it.
When Colorado legalized cannabis for adult use, local governments were given the authority to decide whether or not they wanted to permit marijuana dispensaries in their jurisdictions. One of the arguments against them, according to opponents, is that the greater accessibility would encourage use among teens.
Previous research has found evidence to suggest the rate of young people using cannabis has not increased after legalization. That may be due in part to targeted local youth prevention programs funded by marijuana tax revenue, such as Denver's High Costs campaign.
Researchers at Colorado State University – Pueblo took their work a step further to investigate not only whether reported student cannabis use has increased, but also whether or not having a dispensary in a community affected their opinions of marijuana. The findings were published in the Journal of Cannabis Research this month.
For their research, the authors compared cross-sectional data taken from south-central Colorado high schoolers in 2013, before commercial legalization went into effect, and subsequent data from 2015.
"Based on the 2013 and 2015 Healthy Kids Colorado Survey data," the study states, "permitting or not permitting recreational cannabis dispensaries in a community does not appear to change student cannabis use or perceptions towards cannabis."
Three of the seven communities researchers focused on opened recreational marijuana dispensaries in 2014, and they collected survey responses from a sample of students attending 12 area high schools in total.
Specifically, the study analyzed students' responses to four questions:
"During the past 30 days, how many times did you use marijuana?"
"If you wanted to get some marijuana, how easy would it be for you to get some?"
"How much do you think people risk harming themselves (physically or in other ways), if they use marijuana regularly?"
"How wrong do you think it is for someone your age to use marijuana?"
Ultimately, researchers found that students' use of cannabis and their perceptions of how harmful it may or may not be were consistent regardless of whether or not a recreational dispensary opened nearby.
Comparing data from before legal dispensaries were allowed and after legalization's full implementation, the researchers concluded that "in both 2013 and 2015, students in communities that permitted recreational dispensaries used more cannabis, thought cannabis was less harmful, less wrong, and was more difficult to access than high school students in communities that did not permit recreational cannabis dispensaries."
That could indicate that areas where people previously had more positive attitudes toward cannabis tended to be the ones that moved to allow dispensaries when it became legal to do so.
The authors speculate that high school students may have "mirrored the behavior and perceptions of the adult population of their communities," who either decided to approve or ban recreational marijuana dispensaries from opening in their communities.
They also found that students in communities without recreational dispensaries thought marijuana was more wrong in 2015 than in 2013. The researchers are unsure of why, though, and are calling for more studies to understand the reasons.
"The difference between 2013 and 2015, in terms of use, harm, accessibility, and the difference in wrongfulness in communities permitting recreational dispensaries did not achieve a statistically significant difference," the study states. "[H]owever, across all types of communities the trend from 2013 to 2015 was that high school cannabis use declined, was thought of as more wrong, more harmful, and was more accessible."
Meanwhile, another recent study published in the Journal of Adolescent Health found that young people who don't consume marijuana are becoming more tolerant of those who do.
High Schoolers Are Growing More Tolerant Of Peers Who Use Marijuana, Study Shows
Photo courtesy of Philip Steffan.
Drivers With Common THC Limit Are Not More Likely To Cause Accidents, Study Finds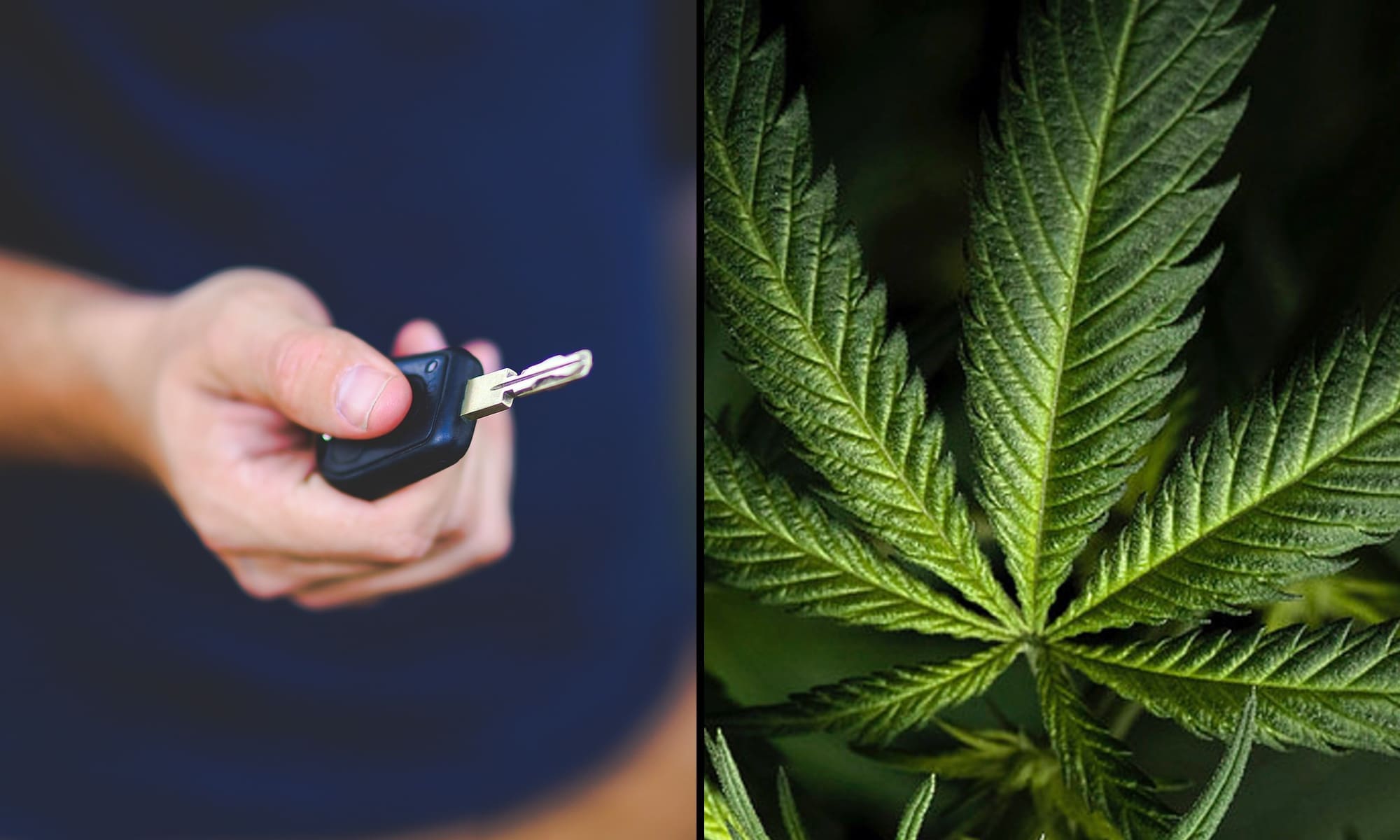 To deter impaired driving in areas where marijuana use is legal, several jurisdictions have set per se limits ranging from 2 to 5 nanograms of THC per milliliter in motorists' blood. New research, however, finds no evidence that drivers whose blood samples tested in that range are more likely to cause a traffic accident.
The study, published last month in the journal Addiction by a team of Canadian researchers, supports a key message relayed in a recent U.S. Congressional Research Service report on marijuana's impact on driving: That is, experts aren't convinced yet that cannabis use is associated with a higher risk of crashes.
"In this multi-site observational study of non-fatally injured drivers," the study's authors write, "we found no increase in crash risk, after adjustment for age, sex, and use of other impairing substances, in drivers with THC<5ng/mL."
There may be an increased risk of crash responsibility for drivers with greater than that amount, the paper concluded, but it was "statistically non-significant and further study is required."
"[T]here was no evidence of increased crash risk in drivers with THC<5ng/mL and a statistically non‐significant increased risk of crash responsibility in drivers with THC≥5ng/mL."
While the authors acknowledge a number of other studies that have linked marijuana consumption with increased road safety risks, they also argue that those analyses have "significant limitations," including the ways those experiments were conducted.
For the new study, researchers utilized a responsibility analysis design, which they said helped them avoid bias. The blood they analyzed for THC and other impairing substances, for example, came from excess samples gathered by treating physicians at hospitals following drivers' accidents. To determine whether or not a driver was responsible for a crash, they looked at police reports and scored them using a computerized algorithm.
The authors sampled car crash patients from seven British Columbia trauma centers from January 2010 to July 2016 and ultimately tested the blood of 2,318 drivers who had police reports associated with their car accidents.
According to their results, 886 drivers were found to have at least one substance in their blood sample that may have impacted their ability to drive safely. "Alcohol was detected in 334 drivers (14.4%), THC in 192 (8.3%), other recreational drugs in 207 (8.9%), and sedating medications in 460 (19.8%)," the study states. "Polysubstance use was common and many drivers (11.4%) tested positive for more than one impairing substance." Overall, more than half of drivers (1,178) were deemed responsible for the crash.
Among those drivers whose blood samples included THC—less than 2 ng/mL and up to 5 ng/mL—the study's authors found there were "non-statistically significant increases in unadjusted risk of responsibility."
"Our findings, of a low prevalence of drivers with THC>5 ng/mL, combined with a modest and statistically nonsignificant risk of crash responsibility, suggest that the impact of cannabis on road safety is relatively small at present time," they write.
When the authors modeled THC as a continuous variable—meaning, the possible factors impacting their analysis were infinite— they found "there was a statistically significant but small increase in unadjusted risk for each 1ng/mL increase in THC. However, after adjustment for other predictors, there was no statistically significant association between THC level and risk of responsibility."
There was, however, "significantly increased risk in drivers who had used alcohol, sedating medications, or recreational drugs other than cannabis." As a result, "the road safety risk associated with alcohol or with other impairing substances is higher than for cannabis."
But, as the authors point out, it's possible crash risk may increase following legalization: As more people gain access to marijuana, it's likely more people will drive after using the substance, including "occasional users with less tolerance to the impairing effects of cannabis." In particular, they note, the risks for traffic accidents may be higher for younger drivers or inexperienced cannabis consumers.
They also caution that their findings don't "necessarily apply to fatal crashes where the association with cannabis may be stronger." Past research, however, has found that marijuana legalization is not associated with an increase in traffic fatalities.
Study co-author Dr. Jeff Brubacher, an associate professor of emergency medicine at the University of British Columbia, said in an interview released prior to the completion of the new research that marijuana consumption does impact a person's ability to drive. And he strongly cautioned against getting behind the wheel after using any form of cannabis.
"Marijuana affects motor ability—reaction times are slower so people can't respond quickly enough to a dangerous situation," Brubacher said. "Drivers who have used cannabis may have trouble staying in their lane and tend to weave. The ability to maintain a consistent speed is also impaired and they tend to slow down and speed up erratically. Marijuana also makes for a more easily distracted driver."
Congressional Report Raises Questions About Whether Marijuana Impairs Driving
Congressional Report Raises Questions About Whether Marijuana Impairs Driving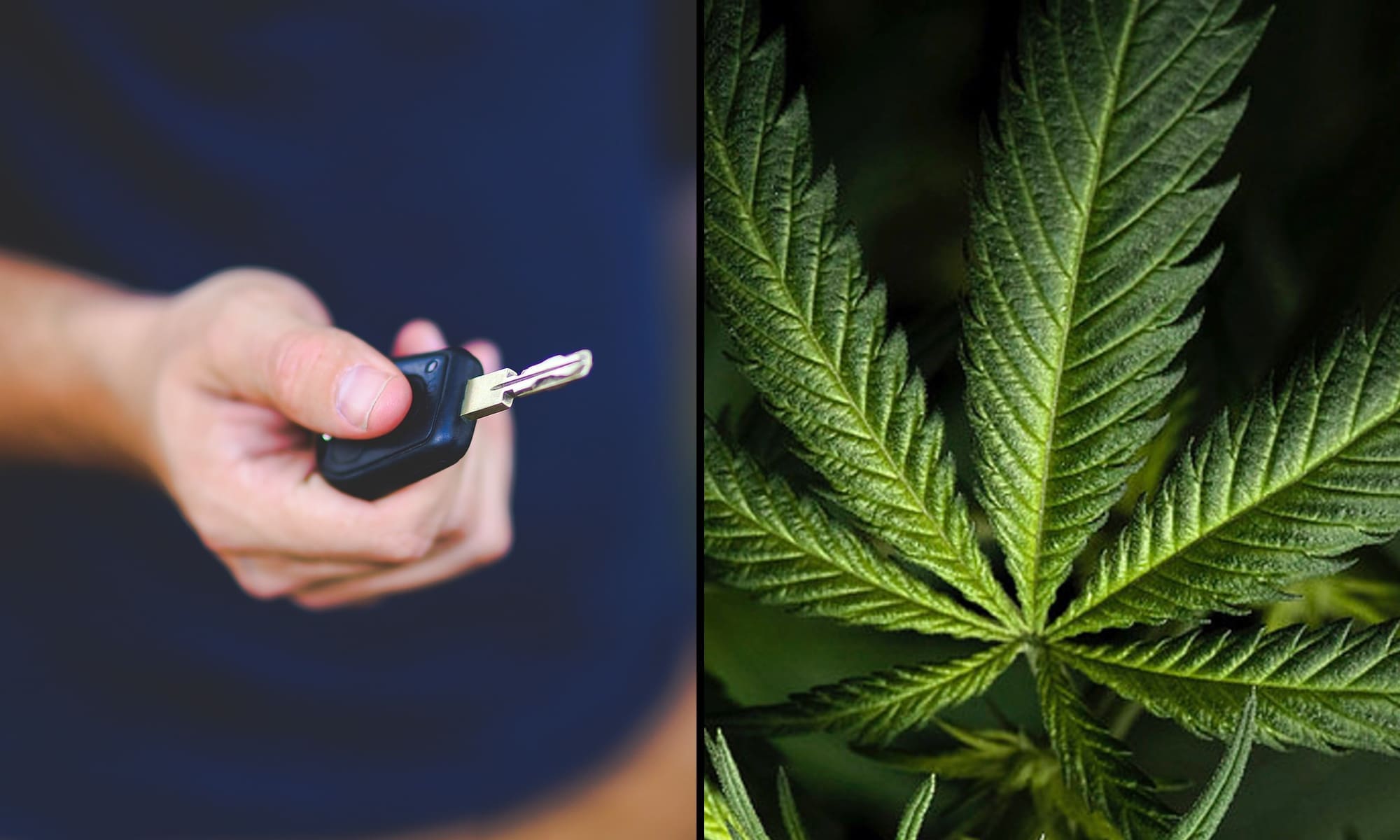 Concerns expressed by lawmakers that marijuana legalization will make the roads more dangerous might not be totally founded, a congressional research body said in a recent report. In fact, the experts tasked by the House and Senate with looking into the issue found that evidence about cannabis's ability to impair driving is currently inconclusive.
While law enforcement has well-established tools to identify impaired driving from alcohol, developing technology to do the same for cannabis has proved difficult. Not only is the technology lacking, but questions remain as to how THC affects driving skills in the first place and what levels of THC should be considered safe.
"Although laboratory studies have shown that marijuana consumption can affect a person's response times and motor performance, studies of the impact of marijuana consumption on a driver's risk of being involved in a crash have produced conflicting results, with some studies finding little or no increased risk of a crash from marijuana usage," the Congressional Research Service (CRS) wrote.
What's more, "studies have been unable to consistently correlate levels of marijuana consumption, or THC in a person's body, and levels of impairment."
Both advocates and opponents of marijuana reform strongly support finding a resolution to the impaired driving detection issue. But experts aren't so confident that researchers will be able to develop something akin to an alcohol breathalyzer, as the most promising attempts have only been able to determine whether a person has smoked within recent hours.
What's striking about the report from Congress's official research arm is that it repeatedly states it's not clear that cannabis consumption is associated with an increased risk of traffic accidents. In general, the issue has been treated as something of a given in congressional hearings, with some lawmakers arguing that loosening federal cannabis laws would lead to a spike in traffic deaths.
That argument was echoed in a separate House Appropriations Committee report that was released on Monday. A section of the document described ongoing concerns about drugged driving "due to the increase in States legalizing marijuana use" and designated funds to help law enforcement identify impaired driving from cannabis.
The CRS report, which was published last month, signals that the problem isn't quite as cut and dry as lawmakers might think.
Researchers have found on several occasions that traffic fatalities do not increase after a state legalizes marijuana.
Of course, that doesn't change the fact that both opponents and supporters of legalization generally caution against driving under the influence.
"Cannabis inhalation in a dose-response manner may influence certain aspects of psychomotor performance, particularly in those who are more naive to its effect," Paul Armentano, deputy director of NORML, told Marijuana Moment. "But this influence is typically short-lived and is far less acute than the psychomotor effects associate with alcohol."
"By contrast, THC's unique absorption profile and prolonged detection window in blood makes it so that—unlike as is the case with alcohol—the detection of THC in blood is not necessarily indicative of either recency of use or behavioral impairment," he said.
The congressional report discusses the limitations of technology in detecting active impairment from cannabis and details previous studies on traffic trends in states that have reformed their cannabis laws. It also lays out legislative options for Congress to "aid policymaking around the issue of marijuana and impairment."
As it stands, states have generally enforced impaired driving laws through one of two processes. Some states "require that the state prove that a driver's impairment was caused by the substance or behavior at issue" while others have per se laws asserting that "a driver is automatically guilty of driving while impaired if specified levels of a potentially impairing substance are found in his or her body."
But it's significantly easier to prove impairment for alcohol however you cut it, the report explains.
"Detecting impairment due to use of marijuana is more difficult. The body metabolizes marijuana differently from alcohol," the authors wrote. "The level of THC (the psychoactive ingredient of marijuana) in the body drops quickly within an hour after usage, yet traces of THC (nonpsychoactive metabolites) can still be found in the body weeks after usage of marijuana."
Further there is "as yet no scientifically demonstrated correlation between levels of THC and degrees of impairment of driver performance, and epidemiological studies disagree as to whether marijuana use by a driver results in increased crash risk."
Detecting impairment from cannabis is additionally complicated by another extraneous circumstance: variation in THC potency. The THC concentration conundrum is exacerbated by the fact that the only source of federal, research-grade cannabis "is considered by some researchers to be low quality," the report stated, referring to studies showing that the government's marijuana supply does not chemically reflect what's available in state-legal commercial markets.
CRS also looked at the "inconsistent" results of studies examining the effects of cannabis use on traffic incidents. While some have indicated that consumption poses an increased risk on the road, the report argues that some may be conflating correlation and causation.
"Relatively few epidemiological studies of marijuana usage and crash risk have been conducted, and the few that have been conducted have generally found low or no increased risk of crashes from marijuana use," CRS wrote.
After going through several other related issues, CRS laid out a couple of choices for Congress when it comes to dealing with the impaired driving issue. Those options include "continued research into whether a quantitative standard can be established that correlates the level of THC in a person's body and the level of impairment" and compiling "better data on the prevalence of marijuana use by drivers, especially among drivers involved in crashes and drivers arrested for impaired driving."
One of the last elements the report specifically focused on was federally mandated drug testing for individuals in "safety sensitive" jobs in the transportation sector. Interestingly, CRS seemed to suggest that, given the issues they outlined with respect to difficulties identifying active impairment from THC, the government should reevaluate whether suspensions for testing positive should be permanent.
"CRS could not identify any data on how many safety-sensitive transportation employees have lost their jobs as a result of positive tests for marijuana use," the report states. "Considering the length of time that marijuana is detectable in the body after usage, and the uncertainty about the impairing effect of marijuana on driving performance, Congress and other federal policymakers may elect to reexamine the rationale for testing all safety-sensitive transportation workers for marijuana usage."
"Alternatively, Congress and federal policymakers may opt to maintain the status quo until more research results become available," the report advised.
Armentano, of NORML, said that legislators should be way of enacting policies focused on levels of THC or metabolites in drivers.
"As more states consider amending their cannabis consumption laws, lawmakers would best served to avoid amending traffic safety laws in a manner that relies solely on the presence of THC or its metabolites as determinants of driving impairment," he said. "Otherwise, the imposition of traffic safety laws may inadvertently become a criminal mechanism for law enforcement and prosecutors to punish those who have engage in legally protected behavior and who have not posed any actionable traffic safety threat."
Marijuana Legalization Not Linked To Increased Traffic Deaths, Study Finds