'Outliers' Author Malcolm Gladwell Is Himself An Outlier On Marijuana Legalization
The author of the non-fiction classic "Outliers" is a bit of an outlier himself, at least when it comes to his opposition to marijuana legalization.
While 66 percent of Americans favor legalization, Malcolm Gladwell said he's against the increasingly popular policy in a new interview, claiming that today's marijuana is a "completely different drug" compared to cannabis from decades ago and that the emerging legal industry is a "a whole new scary thing."
The best-selling author, who said he's been researching cannabis in an interview aired by Detroit NPR affiliate WDET on Monday, offered a few reasons he's opposed to legalization—some of which are factually dubious. His main issue concerns the rising potency of marijuana and its potential health impacts.
Malcolm Gladwell (@Gladwell) is Not A Fan of Legalizing Recreational Marijuana

The bestselling author, journalist, and host of the Revisionist History podcast joins #DetroitToday. Listen here —> https://t.co/vpazaooVq0 pic.twitter.com/ikO1YS14H6

— WDET 101.9FM (@wdet) November 19, 2018
"To my mind, the important issue is not the economic one, it is the psychological and medical one," he said. "Research seems pretty clear that the kind of marijuana that's being sold now, which has levels of THC that are seven or eight times higher than historically, has some quite serious side effects, not all of which we understand."
"The idea of having the general public consume what is an extraordinarily powerful drug that we don't fully understand is quite terrifying to my mind."
To be sure, the average concentration of THC in cannabis has been on the rise over the last few decades—largely the product of market competition and genetic cross-breeding, a trend worth nothing that was well underway prior to state legalization. And there are studies linking frequent use of high potency cannabis to adverse psychiatric events.
But the notion that marijuana with, say, 20 percent THC concentrations "bears zero relationship to the marijuana that has been used historically in the United States" and is therefore a "completely different drug" doesn't hold water.
"So for me to say that marijuana has THC concentrations of 20 percent—for me to say that I have no interest in that being legalization has nothing in common with the movement to ban it 50 years or 100 years ago when the THC levels might have been less than one percent," Gladwell argued, responding to a question about the racist origins of cannabis prohibition.
Gladwell declined to note that potency testing has been historically flawed, especially when it comes to illicit marijuana seized and analyzed by the federal government. The National Institute on Drug Abuse (NIDA) used gas chromatography to test potency as recently as 2008, for example, and experts argue that the method skews results because it heats up the sample, which "alters the chemical profile, including breaking down the THC molecule," The Atlantic reported.
What's more, NIDA has historically failed to account for variables such as the length of storage, testing samples that have been stored for anywhere for up to a few years, which can also influence potency results.
All that is to say that Gladwell's thesis about a dramatic spike in potency—from less than one percent THC 50 years ago to 20+ percent today—is at the very least incomplete.
"Normally I'm the biggest person to say history should be a guide. In this case, like, it's a different story because this is a whole new scary thing. And by the way, in many of the ways people use marijuana now, the THC levels are even higher than 20 percent. I'm sorry, this is just crazy. It's totally crazy."
Besides potency concerns, the author of non-fiction favorites like "The Tipping Point" also made a "both sides" argument about the gateway drug effect, claiming there's evidence that marijuana leads to opioid use as well as evidence of "the opposite."
In reality, research has overwhelmingly rejected the idea that marijuana is a gateway drug. And studies are coming out—seemingly week after week—indicating that legal cannabis access is associated with reduced opioid overdose rates.
Gladwell also claimed that the jury is still out on whether cannabis consumption is associated with increased criminal activity.
When it comes to alternatives to legalization, Gladwell aligned himself in the same camp as prohibitionist group Smart Approaches to Marijuana, calling decriminalization a "very good idea" while legalization is "an unproven idea."
"We shouldn't be locking people up, but we should not be racing to make this available," he said.
Photo courtesy of Pop!Tech.
People Searched For A Certain Cannabis Product A Lot In 2018, Google Says
People in the U.S. were really interested in learning about cannabidiol (CBD) gummies in 2018, according to Google's year-end trend report.
"CBD gummies" was the third most popular food-related Google search of the year—following unicorn cake and romaine lettuce. If not for a recent E. coli outbreak on the latter product, CBD gummies would seemingly have risen to the number two slot.
Interest in the cannabis product grew throughout 2018.
Searches for the cannabis candy products outpaced those for items like keto pancakes and Necco Wafers this year, according to the tech giant.
The trend data, published on Wednesday, seems to support a recent analysis from Whole Foods Market, which predicted that hemp products will be a top trend heading into 2019.
CBD gummies might also get a boon from the likely passage of the 2018 Farm Bill, which would legalize CBD-producing industrial hemp.
Photo courtesy of Pixabay.
Elon Musk: 'I Have No Idea How To Smoke Pot'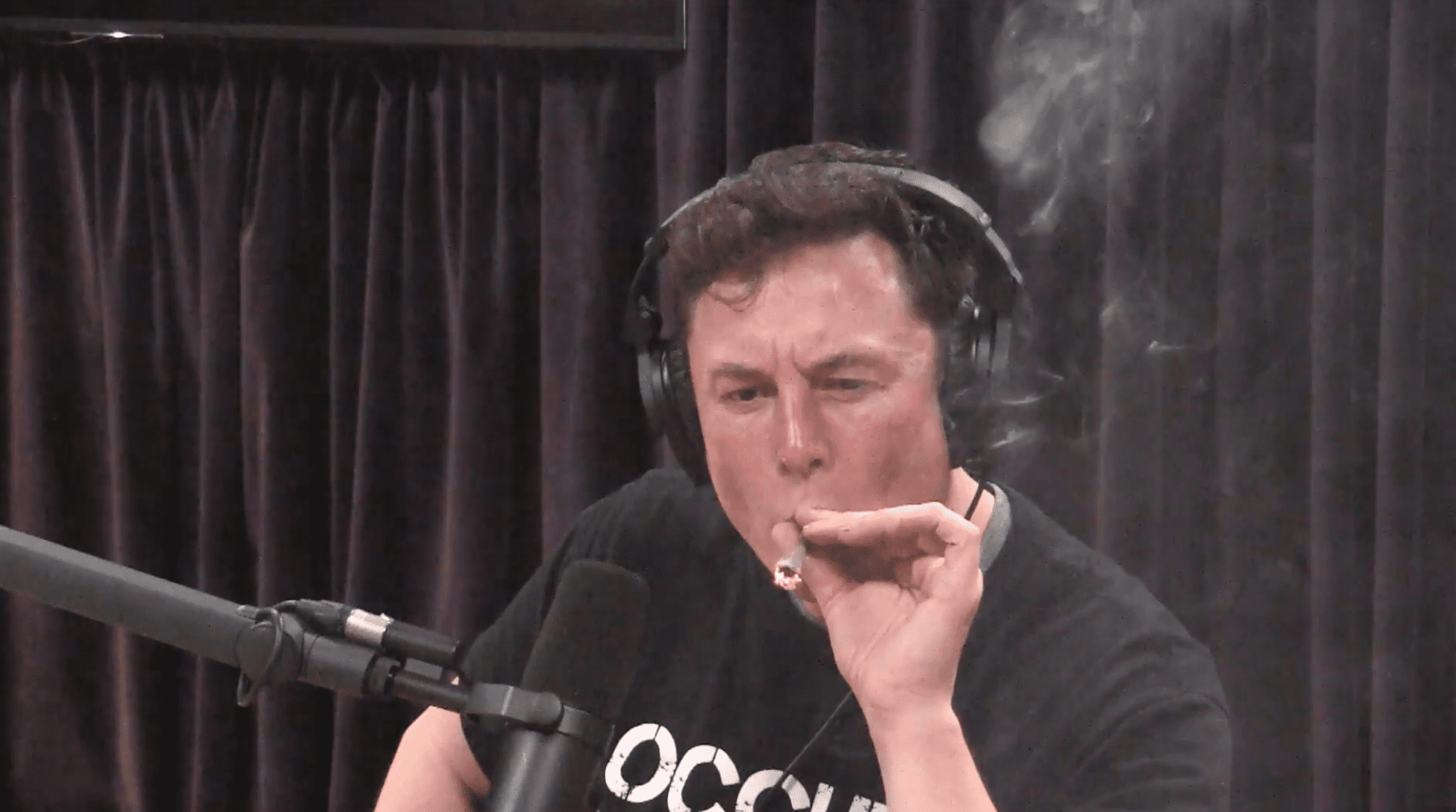 Elon Musk got himself into a bit of trouble after smoking marijuana during an appearance on Joe Rogan's podcast in September.
The move reportedly led to NASA launching an investigation into his company SpaceX's "workplace safety" and "adherence to a drug-free environment."
But now, in a new interview 60 Minutes, the Tesla founder indicated the on-camera puffing was a fluke and that he actually doesn't even know how to smoke weed.
"I do not smoke pot," he said.
"As anybody who watched that podcast could tell, I have no idea how to smoke pot or anything. I don't know how to smoke anything, honestly."
Musk seems to be telling the truth, at least judging from the widespread reaction to the fact that he didn't seem to actually inhale the blunt that Rogan passed him.
I'm sure this point has been made but @elonmusk clearly didn't inhale

— Ryan Lizza (@RyanLizza) September 7, 2018
elon musk didn't inhale lmao baby lungs

— MATT MIGGZ (@mattmiggz) September 7, 2018
"elon musk didn't inhale"

he doesn't inhale smoke

because he doesn't inhale oxygen

because he is a simulation

— kalabar's revenge (@itzthelimit) September 10, 2018
Elon Musk didn't inhale and his stock plummets 6% hahaha

— Parabolic Retard 🤪 (@Crypto_STEEZ) September 8, 2018
The full 60 Minutes interview with Musk is set to air on Sunday.
U.S. Air Force Warns About Grandma's Marijuana-Infused 'Miracle Sticky Buns'
The U.S. Air Force wants its members to be extra careful around "grandma's miracle sticky buns" that might contain marijuana.
In a post on the Air Force Medical Service site on Wednesday, the military branch reminded members that cannabis is illegal under federal law and that testing positive for THC metabolites will result in likely separation from service under "less than honorable conditions" and other possible punishments.
"Marijuana consumption is not permitted in any fashion, period."
The department stressed that with state-level legalization expanding, there's wider availability of "THC containing products," so military members "need to be extra vigilant about the foods and drinks they consume, especially during the holiday season."
"Many of us attend parties or gatherings with friends and relatives and have meals and libations prepared by others."
Maybe the Air Force got the memo from the National Highway Traffic Safety Administration, which also recently put out an advisory about holiday-related cannabis consumption and encouraged people to "#DitchDanksgiving."
While the message was serious, the warning to military members at least ended on a lighter note, seeming to acknowledge the therapeutic use of cannabis edibles, something that federal law still doesn't officially recognize:
"Your friend's grandma's miracle sticky buns might look mighty tasty and get rave reviews at the big shindig, but if you're in the military or work for the federal government you might want to think twice and make sure they weren't made to treat her bad hip first before you jeopardize your career."
To be sure, more seniors are using marijuana, primarily for medical purposes. But unless they're homemade, marijuana products are generally labeled accordingly. So federal workers should probably pay closer attention to pastry packaging if they want to avoid accidentally ingesting prohibited sticky buns.
The Feds Are Hiring Professional Marijuana Joint Rollers…Kind Of
Photo courtesy of Stacy Spensley.