Oregon's Marijuana Market Strengthened During Pandemic And Will Continue To Grow, State Says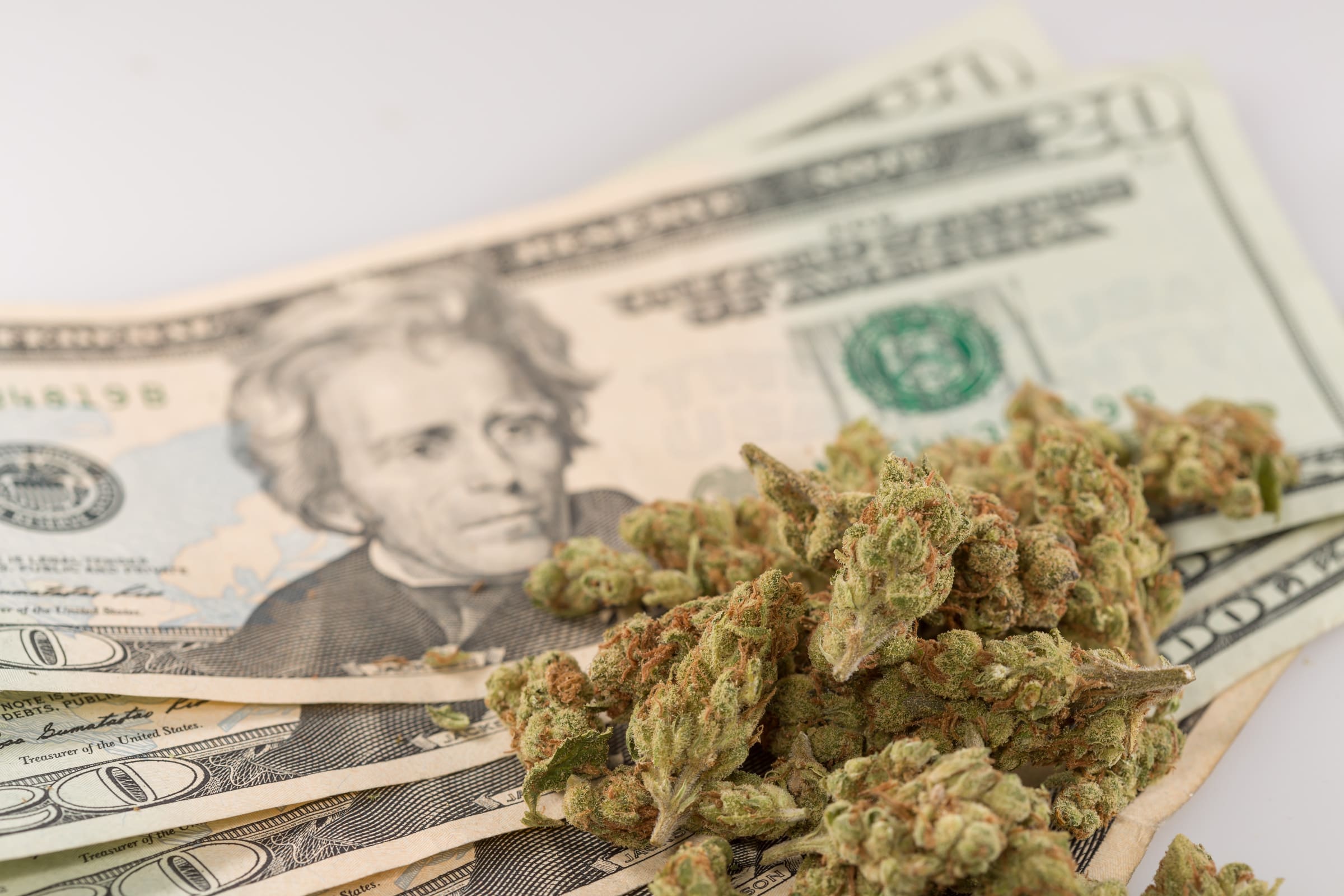 Marijuana sales in Oregon have remained strong—even throughout the past year's global pandemic—and they're expected to continue to grow, the state projected in a new economic forecast report.
Analysts with the state Department of Administrative Services's Office of Economic Analysis said that while winter sales were about what they expected, sales in recent months have strengthened, "setting new records, even as the outlook expected sales to taper somewhat as more entertainment options reopened and employees began to return to the office."
The report says it's unclear whether the sales data reflects natural increases in demand for cannabis products or increased spending power from stimulus checks that were issued in March. Other legal states such as Illinois have seen similar trends in cannabis sales throughout the coronavirus pandemic.
"Ultimately that is the key question mark for the outlook," the economic analysts wrote. "Just how much will demand for recreational marijuana increase in the years ahead?"
One metric they're using to answer that question is federal data on the percentage of the adult population who report using cannabis. In Oregon, that rate has hovered around 20 percent in recent years, which could signal that sales will "slow in the years ahead."
Even so, the report notes that because it's a federal survey and marijuana remains federally illegal, that information could be skewed.
Overall, the analysts said they expect short-term sales to "remain elevated due to the ongoing pandemic, strong household finances, and an economy with entertainment options that are not fully reopened."
As those pandemic-related factors continue to resolve through the fall, sales "are expected to taper," it continues.
Long-term sales are expected to increase, the report says, but "maybe not for the reasons you may think."
"Previous forecasts called for relatively minimal growth in the years ahead as the recreational market matured. While that assumption fundamentally remains the same—the outlook does not build in any large increases in usage rates or increases in the customer base—growth is raised due to the underlying gains in the economy," it says. "Previous forecasts implicitly assumed some combination of sales declining as a share of income, and recreational prices would continue to decline."
A growth in the population of Oregon, combined with increase wages, will also help drive long-term, increased demand.
The latest projections for cannabis tax revenue the state will generate in the 2019-2021 biennium is about $304 million. That will continue to increase each biennium, reaching $462 million in 2027-2029, the analysis says.
"The bottom line impact is available recreational marijuana revenues are increased," the projection states.
On a related note, some of those tax dollars are helping to fund the expansion of substance misuse treatment in the state, as voters approved a drug decriminalization initiative last year that called for some marijuana tax revenue to support those services.
Congresswoman Blasts Biden Decision To Block Marijuana Sales In D.C.