One In Five People Who Are Ditching Alcohol For 'Dry January' Say They're Using Cannabis As An Alternative, Survey Finds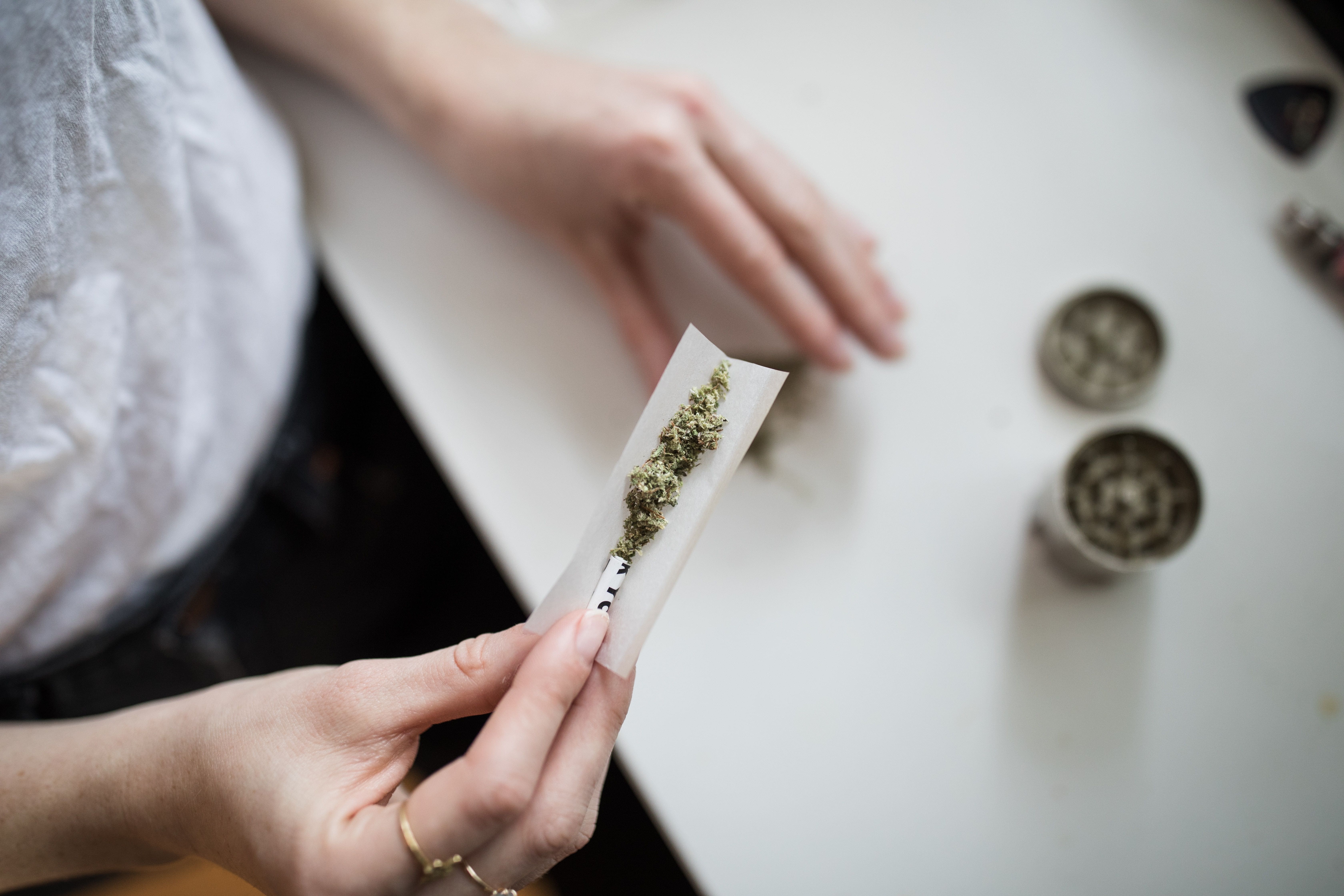 About one in five people who are abstaining from alcohol as part of "Dry January" say they're using cannabis as an alternative to help get through the month, according to a new survey.
While most observers (33 percent) of the month-long alcohol break say they're not replacing booze with anything, 21 percent said that they're opting for cannabis and CBD products, the poll from CivicScience found.
When it comes to replacing alcohol for #DryJanuary, roughly 60% of alcohol abstainers are evenly split between non-alcoholic beverages, cannabis/CBD products, and soda/seltzer products. See the full story here: https://t.co/K5n2NHlx9P pic.twitter.com/5MwjIwL0iX

— CivicScience (@CivicScience) January 12, 2023
Marijuana and cannabinoids are the most common alternative, with more people saying they're using the substances instead of alcohol this month than opted for non-alcoholic beverages (20 percent), soda and seltzer (20 percent) and kombucha (6 percent).
Young people are the most likely to say that they're consuming cannabis over alcohol, with 34 percent of those 21-24 getting high while going dry, compared to 24 percent of those 25-34, 22 percent of those 35-54 and nine percent of those 55 and older.
The results of the survey—which involved interviews with 938 people from January 6-11—reflect a broader substitution trend that's been identified in multiple polls and studies over recent years: As more states move to legalize marijuana, more people are choosing to use cannabis over alcohol, as well as certain prescription drugs like opioids.
Part of the reason for the trend appears to be related to perceived dangerousness of various intoxicants, with most Americans saying that they believe cannabis is safer than alcohol and tobacco, as one survey released in October found.
A separate poll released last year found that more Americans now openly admit that they smoke marijuana or eat cannabis-infused edibles than say they've smoked cigarettes in the past week.
More than twice as many Americans think that marijuana has a positive impact on its consumers and society at large than say the same about alcohol, according to that Gallup survey data.
That's generally consistent with the results of another poll released last year showing that more Americans think it'd be good if people switched to cannabis and drank less alcohol compared to those who think the substance substitution would be bad.
A federally funded study that was published last week also determined that people living in states that have legalized marijuana for adult use are less likely to experience alcohol use disorder compared to those in prohibitionist states.
The substitution effect can also be observed through an economic lens. For example, Colorado and Washington State both took in more revenue from marijuana sales than from either alcohol or cigarettes in Fiscal Year 2022, according to a report from the Tax Policy Center that was released last year.
In Arizona, the state generated more tax revenue to the general fund from legal cannabis sales than from tobacco and alcohol combined last March.
Massachusetts is collecting more tax revenue from marijuana than alcohol, state data released last year shows. And Illinois also saw cannabis taxes beat out booze for the first time in 2021, with the state collecting about $100 million more from adult-use marijuana than alcohol.
Advocates and stakeholders have touted these data points. Not only do they underscore the economic opportunity of legalization, but the hope is that providing regulated access to cannabis means fewer people will use more dangerous drugs like alcohol, tobacco and certain prescription medications.
About one in three chronic pain patients report using marijuana as a treatment option, and most of that group has used cannabis as a substitute for other pain medications, including opioids, a recent study published by the American Medical Association (AMA) found.
Another recent AMA study found that state-level medical marijuana legalization is associated with a significant decrease in opioid prescriptions and use among certain cancer patients.
A study that was released in September similarly found that giving people legal access to medical cannabis can help patients reduce their use of opioid painkillers, or cease use altogether, without compromising quality of life.
That same month, another study found that the pharmaceutical industry takes a serious economic hit after states legalize marijuana—with an average market loss of nearly $10 billion for drugmakers per each legalization event.
New York Governor Signs Bill To Mandate State Legalization Of Schedule I Drugs Like Psilocybin And MDMA If Federal Law Changes