Where California Gubernatorial Candidates Stand on Marijuana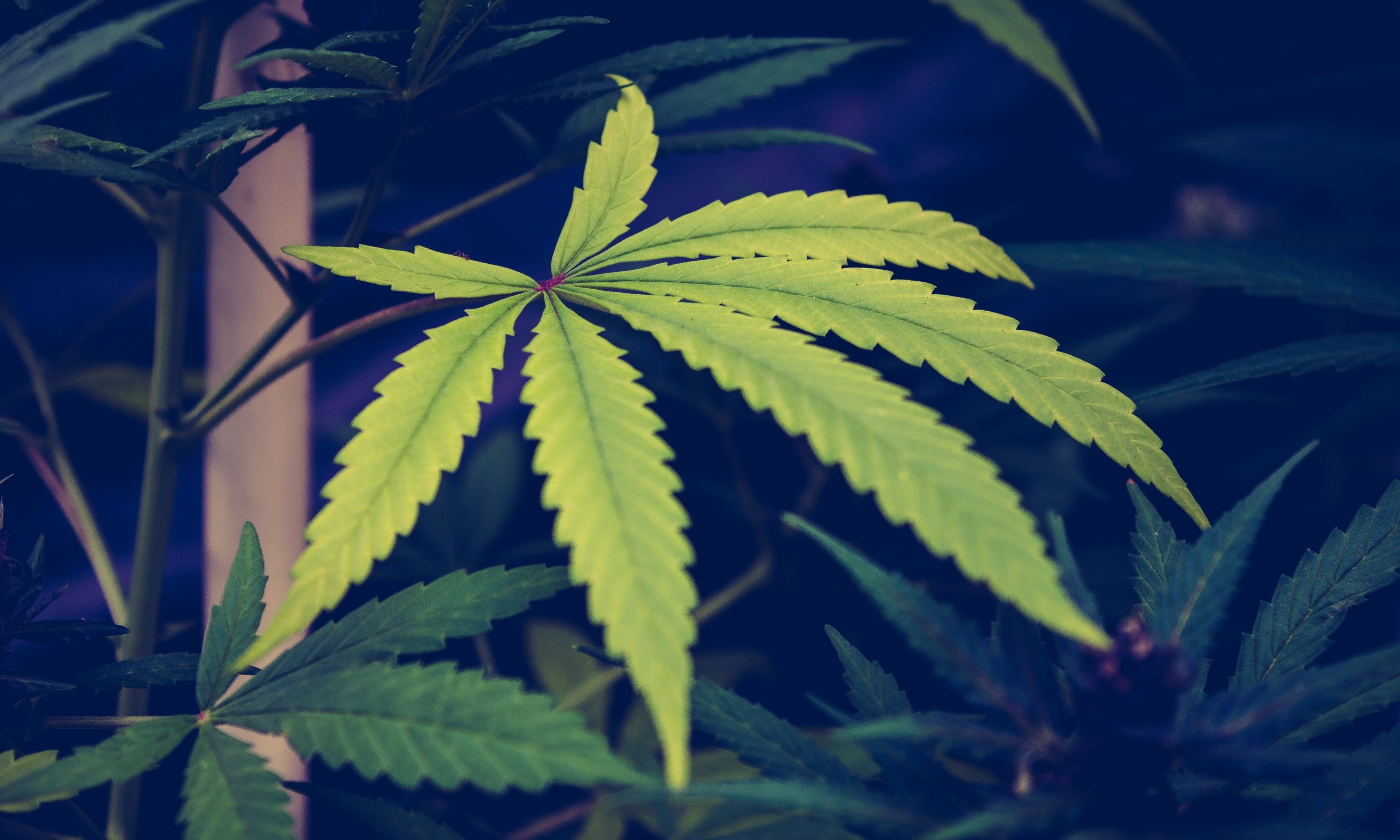 Twenty-seven candidates are competing to become California's next governor, but only a select few are considered viable based on recent polling. So where do those candidates stand on marijuana policy?
Marijuana Moment examined the cannabis records of each top contender in Tuesday primary. Here's what we found…
California Democratic gubernatorial candidates
Gavin Newsom, California lieutenant governor 
Generally seen as the favorite to come out on top in the primary, Newsom has repeatedly emphasized the importance of cannabis reform on the campaign trail. He endorsed California's successful 2016 ballot initiative, Proposition 64, to legalize marijuana for adult use and has pledged to defend the state against any attempts by the federal government to interfere in its legal cannabis program.
Before the proposition was even filed, Newsom, in partnership with the ACLU and others, formed a Blue Ribbon Commission that examined and reported on the various elements of cannabis regulation, the results of which were used to craft the legalization measure itself.
He was also one of the first statewide officials in the country to throw his support behind full legalization. In 2012, The New York Times wrote that Newsom "supports its legalization, a notable position for a Democrat widely considered one of the leading contenders to be the next governor." (Emphasis added).
Legalizing marijuana is about criminal justice reform. It's about putting an end to the failed war on drugs and fixing a broken system that has disproportionately affected low-income and minority communities.

It's time for our leaders in D.C. to step up.

— Gavin Newsom (@GavinNewsom) April 21, 2018
After Attorney General Jeff Sessions rescinded the Cole memo in January—which provided some protections for states that have legalized against federal interference—Newsom said in a press release that the move "destructively doubled down on the failed, costly and racially discriminatory policy of marijuana criminalization, trampling on the will of California voters and a year-long bipartisan implementation process led by Governor Brown and the California Legislature." The statement continued:
"This position defies facts and logic, threatens the promise of a safe, stable, and legal regulatory framework being pursued by twenty-nine different states, and continues the Trump Administration's cynical war on America's largest state – and its people and progress – through immigration crackdowns, tax increases, climate policy reversals, health care repeals and now marijuana policing. It also flies in the face of the overwhelming public opinion of a vast majority of Americans, who support marijuana legalization."
Antonio Villaraigosa, former Los Angeles mayor
Though Villaraigoa was initially reluctant to back efforts to legalize recreational marijuana in California, he ultimately endorsed Proposition 64, just days before the election. In an interview with The Los Angeles Times, the former mayor said that he took his time "on this measure because I wanted to make sure it included protections for children and public safety."
Legalizing recreational marijuana & regulating usage will benefit CA's economy, generating approx. $1 billion annually. Vote #YesOn64

— Antonio Villaraigosa (@antonio4ca) October 31, 2016
Satisfied that the measure did meet these standards, Villaraigoa said he was "convinced there are enough safeguards to make it a workable proposition."
During a debate in January, Villaraigosa was also the first to raise his hand when asked whether any of the candidates had consumed cannabis, Leafly reported.
@jorgeramosnews: "Candidatos, ¿alguna vez han fumado marihuana?" #Debate2018 pic.twitter.com/wTxgRVq7qR

— Univision Noticias (@UniNoticias) January 26, 2018
John Chiang, California treasurer
As California's treasurer, Chiang has made a concerted effort to flag concerns about banking issues in the cannabis industry. He's previously called for a study to explore the institution of a public, state banking system to accommodate legal marijuana businesses, which face challenges in securing accounts and credit lines as a consequence of federal prohibition. Because marijuana businesses are frequently denied federally backed banking options, they're often forced to deal in cash transactions, leaving them vulnerable to criminal targeting.
I'm helping lead efforts to create a public cannabis bank in CA so we can move those in the industry out of the shadows & into the light. We must ensure that legal businesses can operate as transparent, regulated, taxpayers—like CA voters intended. https://t.co/XYw3fZHj5X

— John Chiang (@JohnChiangCA) April 19, 2018
THREAD: A public cannabis bank will benefit public safety & support cannabis entrepreneurs, employees, & the general public.https://t.co/SwZkFVtPJq

— John Chiang (@JohnChiangCA) January 30, 2018
"California and other states will need to lead when it comes to bringing the cannabis industry out of the shadows so that it can be properly regulated to prevent sales to minors, to protect the public's health and safety, and ensure cannabis businesses behave as legitimate, tax-paying members of our economy," Chiang told The Los Angeles Times in January. "The recent action taken by Atty. Gen. Sessions threatens us with new national divisiveness and casts into turmoil a newly established industry that is creating jobs and tax revenues."
In 2017, Chiang outlined a series of steps he was proposing to fix the marijuana banking issue. In a press release, he said it's "unfair and a public safety risk to require a legal industry to haul duffle bags of cash to pay taxes, employees and utility bills," and that the "reliance on cash paints a target on the back of cannabis operators and makes them and the general public vulnerable to violence and organized crime."
The state treasurer did not publicly endorse Proposition 64, but later said that he voted for the measure.
"However, it must be properly regulated with the appropriate transparency, including adequate disclosure of THC content and adulteration," Chiang said during the campaign, according to The Sacramento Bee. "Local governments should be able to place appropriate limits on the location and density of outlets. Furthermore I want to ensure that safeguards are in place to protect minors from access and advertising."
Delaine Eastin, former California superintendent of public instruction
Eastin said that she respected California voters' decision to legalize recreational marijuana and sent a message to the federal government to "keep its mitts off" the state's legal program in a March interview.
Speaking with the Ukiah Daily Journal last year, the former state superintendent of public instruction characterized federal marijuana prohibition as a failure but said that she would have preferred an amended version of Proposition 64 with higher taxes on recreational cannabis. She also suggested that users can become addicted to marijuana. Here's her full response:
"To be honest with you, we tried making marijuana illegal, and that hasn't worked so well. I just don't think it makes sense for us to be thuggish about something that is not intrinsically evil. I will say that I think the initiative [Proposition 64] could have been written more strongly. I probably would have taxed the product more, I would have put the money into mental health programs and done something that moved the needle on some of the problems that can come out of either alcoholism or drug addiction. And people can become addicted to marijuana — I'm sorry, you can become dysfunctional. So, I thought it wasn't a particularly well-written initiative, but the general idea of it, to not make it such a criminal offense, I think is commonsensical."
California Republican gubernatorial candidates
John Cox, attorney
The attorney is on the record supporting medical marijuana.
However, Cox made headlines earlier this year after making a controversial proposal to "put people who use marijuana in hospitals and cure them of their substance abuse." He's since walked back that statement, telling San Diego NPR affiliate KPBS that his comments were misinterpreted.
"I clearly did not say that recreational pot users should go to hospitals," he told the station. "I talked about heroin. I talked about abuse of drugs that are addicting like heroin and opioids."
"We should do what Portugal does—not put those people in jail but put them in the hospitals and get them well. That's the right solution. Marijuana, no."
Travis Allen, California assemblyman
Arguably the least progressive viable candidate when it comes to cannabis policy, Allen has been dismissive of California's recreational marijuana program—and he's said that other states such as Colorado have seen "disastrous consequence" post-legalization. 
According to Leafly, Allen said in a May debate that "[t]he voters of California voted for medical marijuana, and I think a lot of Californians can understand that. It helps you with your nausea from cancer or for your glaucoma. Whatever it happens to be, a lot of voters are okay with that."
But he went on to say that "legalized recreational marijuana will have disastrous consequences in California, as we have already seen in Colorado."
The California assemblyman has also consistently voted against marijuana reform bills, including measures to restrict state cooperation with federal marijuana enforcement efforts and establish a statewide regulatory system to oversee California's medical marijuana program.
A look ahead to November
Under California law the top two vote-getters, regardless of party affiliation, will face off in November. Depending on the results of Tuesday's primary, that means there could be no Republican candidate on the gubernatorial general election ballot.
Marijuana Banking Bill Will Get A Full House Floor Vote This Month
A bipartisan bill to protect banks that service marijuana businesses will get a House floor vote by the end of the month, the office of Majority Leader Steny Hoyer (D-MD) confirmed to Marijuana Moment on Friday.
House leadership announced the decision to Democratic lawmakers at a closed-door meeting on Thursday.
"Mr. Hoyer said at the Whip meeting yesterday that he intends to move it this month," a Hoyer staffer said in an email. "We're discussing it with Members, but it hasn't been scheduled just yet."
Prior to confirmation from Hoyer's office, four sources initially described the development to Marijuana Moment, with some saying the vote would be made under suspension of the rules—a procedure that is generally reserved for non-controversial legislation.
Voting on suspension would require two-thirds of the chamber (290 members) to vote in favor of the Secure and Fair Enforcement (SAFE) Banking Act in order for it to pass. The bill, which cleared the House Financial Services Committee in March, currently has 206 cosponsors, including 26 Republicans.
No amendments would be allowed to be added on the floor under the suspension process.
Problems could arise if lawmakers aren't able to rally additional votes from conservative members or if there's pushback over the strategy from progressive lawmakers, though it is unlikely Democratic leadership would advance the bill if they didn't believe they have the votes for passage.
While interest in resolving the banking issue is generally bipartisan, it's within reason to assume that lawmakers on both sides of the aisle might have wanted the opportunity to offer provisions such as extending protections to hemp businesses or adding language promoting social equity policies. That said, it is possible that leadership could file an entirely new piece of legislation that is similar to the SAFE Banking Act but contains modified provisions negotiated with key members and use that as the vehicle for floor action.
Many expected cannabis banking legislation to receive a floor vote before the August recess, but that did not come to fruition.
In any case, the development comes as the Senate Banking Committee is also preparing to hold a vote on marijuana banking legislation, with Chairman Mike Crapo (R-ID) announcing on Thursday that his panel is "working to try to get a bill ready." He didn't offer a timeline, however, other than saying he hoped to advance the legislation by the end of the year.
While sources told Marijuana Moment that Hoyer made his decision to allow cannabis banking vote following an earlier Wednesday meeting on the issue, it is likely that building momentum in the GOP-controlled Senate added to pressure on the House to act so that Democrats wouldn't be seen as lagging behind Republicans on cannabis reform, an issue the party has sought to take political ownership of.
Following Crapo's statement on advancing the banking legislation, Rep. Ed Perlmutter (D-CO), chief sponsor of the SAFE Banking Act, told Marijuana Moment that he welcomes the senator's "commitment to resolve the banking conflicts that have been created by the misalignment in state and federal law on the issue of cannabis."
"I remain focused on passing the SAFE Banking Act out of the House and look forward to working with my colleagues in the Senate as they take up the SAFE Banking Act or work to develop and pass similar legislation," he said.
Banking access is largely seen as one of the most achievable pieces of cannabis legislation that stands to pass this Congress. Advocates and reform-minded lawmakers view it as one of the first steps on the path toward ending federal marijuana prohibition.
"We are seeing the blueprint in action and moving forward on critical legislation to protect state legal cannabis banking," Rep. Earl Blumenauer (D-OR) told Marijuana Moment, referring to a memo he sent to House leadership last year outlining a committee-by-committee process for passing incremental cannabis bills leading up to major legislation to end federal prohibition. "Earlier this summer, the House passed protections for state and tribal cannabis laws. In the most cannabis friendly Congress in history, we need to keep up this momentum. There is still much to be done."
There has been some disagreement within advocacy circles about whether it's prudent to pass legislation viewed as primarily favorable to the industry before advancing comprehensive legislation that deschedules cannabis and takes steps to repair the harms of prohibition enforcement.
"It is our hope that after the successful passage of the SAFE Banking Act in the House, we will be able to advance legislation that ends the federal criminalization of cannabis once and for all," Justin Strekal, political director of NORML, told Marijuana Moment. "Now is our time to demonstrate that marijuana law reform is both good policy and good politics."
"We will not stop until otherwise law-abiding Americans are no longer discriminated against or criminalized due to the past or future choice to consume cannabis," he said.
Neal Levine, CEO of the Cannabis Trade Federation, told Marijuana Moment that the group is "delighted that the U.S. House of Representatives is on the brink of passing a landmark piece of cannabis policy legislation that modernizes our antiquated banking laws to reflect the will of the people."
"This is welcomed and long overdue news for the over 200,000 employees that work in the industry, cannabis businesses, and for public safety in the communities in which we operate," he said. "Once the SAFE Banking Act passes the U.S. House, we call on the U.S. Senate to move quickly to protect our businesses and our workers."
Pressure has been building all year from stakeholders and policymakers alike to get the legislation passed. Endorsements aren't just coming from reform groups, either; 50 state banking associations, the National Association of State Treasurers, the top financial regulators of 25 states, a majority of state attorneys general and bipartisan governors of 20 states have also voiced support for the SAFE Banking Act.
Earlier this month, the head of the American Bankers Association predicted that the bill would be passed in the House "as early as September."
This story was updated to add comment from Perlmutter and Hoyer's office.
New 'Marijuana 1-to-3 Act' Would Reclassify Cannabis Under Federal Law
Another bill to reschedule marijuana was filed in Congress on Thursday.
Rep. Greg Steube (R-FL) introduced the legislation, which is titled the "Marijuana 1-to-3 Act." True to its name, the bill would simply require the attorney general to move cannabis from Schedule I to Schedule III under the Controlled Substances Act, with the aim of increasing research on the drug's effects.
"As marijuana is legalized for medical and recreational use across the United States, it is important that we study the effects of the substance and the potential impacts it can have on various populations," Steube said in a press release. "By rescheduling marijuana from a schedule I controlled substance to a schedule III controlled substance, the opportunities for research and study are drastically expanded.
Today, I introduced a bill to reschedule marijuana from a schedule I to a schedule III controlled substance. The Marijuana 1-to-3 Act will allow additional research to be done on the benefits of marijuana by removing bureaucratic red tape. https://t.co/w45WAKHBr9

— Congressman Greg Steube (@RepGregSteube) September 12, 2019
"With this rescheduling, researchers can now access federal funds to research this substance and determine its medical value," he said.
The press release came hours after a bipartisan pair of lawmakers introduced separate legislation to reschedule marijuana, also to Schedule III.
That bill contained additional provisions that would require federal agencies to develop research agendas for marijuana within one year of its enactment and also establish a system whereby universities could be designated as "Centers of Excellence in Cannabis Research" if they conducted comprehensive studies on issues related to marijuana.
Rep. Matt Gaetz (R-FL), who is a sponsor of the broader research bill, is also cosponsoring Steube's more focused rescheduling proposal.
It's not clear why Steube chose to file his own reclassification bill or whether the other legislation's additional provisions were a factor.
The congressman's two-page bill states that "the Attorney General of the United States shall, by order not later than 60 days after the date of enactment of this section, transfer marijuana…from schedule I of such Act to schedule III of such Act."
"We hear every day about the positive health benefits of marijuana," Steube said. "Whether it's young children with seizure disorders, or veterans suffering from chronic pain, it is clear that there are medical benefits to marijuana and I think it's time we remove the bureaucratic red tape that prevents us from thoroughly studying this substance."
While he emphasized that the intent of his legislation is to encourage research into marijuana, placing cannabis in Schedule III would also have implications for marijuana businesses, who are currently ineligible for federal tax deductions under an Internal Revenue Code section that applies to anyone "trafficking in controlled substances" in Schedule I or II.
Read the full text of the bill below: 
Marijuana 1-to-3[1] by Marijuana Moment on Scribd
Former Anti-Legalization Clinton Cabinet Official Files Marijuana Reclassification Bill In Congress
Photo by Ndispensable.
GOP Senate Chair Says He Plans Marijuana Banking Vote
The Republican chair of the Senate Banking Committee said on Thursday that his panel will hold a vote on legislation allowing banks to service state-legal marijuana businesses this year.
Chairman Mike Crapo (R-ID) told Politico that while he doesn't support ending federal cannabis prohibition, his committee will take up the industry's banking issues, which was the subject of a hearing the panel held in July. Because marijuana remains federally illegal, many financial institutions remain wary of taking on cannabis business clients—forcing them to operate on a cash-only basis—and there's a growing bipartisan call to resolve the problem.
Crapo doesn't support cannabis legalization. But he says he's been compelled to act bc cannabis businesses w/o bank access are forced to transact in cash and there are issues surrounding transactions with businesses like plumbers, hardware stores, etc that serve the industry

— Zachary Warmbrodt (@Zachary) September 12, 2019
"We're working to try to get a bill ready," the senator said. "I'm looking to see whether we can thread the needle."
Legislation to provide financial services to marijuana businesses—the Secure and Fair Enforcement (SAFE) Banking Act—already exists and was approved by the House Financial Services Committee in March. That bill has 206 cosponsors, including 26 Republicans. The companion Senate bill has nearly a third of the chamber signed on.
It's not clear what changes Crapo is hoping for, but there's been talk of adding hemp-specific banking protections, or including language to prevent activities such as Operation Choke Point, an Obama-era policy that conservatives view as biased against certain industries such as gun manufacturers, in order to bolster the proposal's GOP appeal.
This development comes as Congress returns from a summer recess. Cannabis reform advocates hoped that the Democratic-controlled House would put the SAFE Act to a vote before August, but that window passed.
There have been renewed rumors that House leadership is planning to schedule a vote on the SAFE Act soon, but some dispute has broken out among cannabis reform supporters about the notion of passing a bill seen as industry-focused prior to moving broader legislation to deschedule marijuana and repair the harms of past prohibition enforcement.
Many supporters of more far-reaching moves have zeroed in on a bill House Judiciary Committee Chairman Jerrold Nadler (D-NY) filed, but it's unclear when that legislation would be able to see a markup by the panel, which for now is focused on issues such as gun reform and the prospect of impeachment proceedings.
If the Republican-controlled Senate were to pass marijuana banking legislation soon, it could increase political pressure on House majority Democrats to follow suit lest they be seen as lagging on an issue on which their party has increasingly sought to lead.
Don Murphy, federal policies director for the Marijuana Policy Project, told Marijuana Moment that polling in Crapo's home state of Idaho—one of only three states that currently have no legal cannabis laws on the books—shows that voters in the state support cannabis reform and that "it appears Chairman Crapo is seeing similar results."
"Apparently MPP hasn't done the only marijuana poll in Idaho recently," he said. "Idaho voters support marijuana policy reform and with his support of the SAFE Act the Senator is moving in their direction. What took years to develop could end up in a photo finish as each chamber attempts to beat the other to a floor vote. If true, this is a very good news."
Idaho activists are working to place a medical cannabis measure on the state's 2020 ballot.
While it's not clear Crapo that endorses the SAFE Act as written or that he would use an amended version of the existing bill as the vehicle to advance the issue, he's made several statements indicating that he's interested in a legislative fix on cannabis banking.
"We may craft our own bill or we may work with them to craft any amended legislation," he told Politico.
"It would be terrific for the Senate Banking Committee to hold a markup on The Safe Banking Act, which we believe would result in a favorable bipartisan vote," NORML Political Director Justin Strekal told Marijuana Moment. "Now more than ever, members of Congress spanning all types of geographic and political diversity recognize the need to amend existing law and move us towards ending federal prohibition."
Crapo told Politico that he's particularly interested in passing cannabis banking reform legislation because of the negative impact of the ban on ancillary businesses like plumbing and hardware companies that work with such businesses but don't deal directly with marijuana.
The head of the American Bankers Association (ABA) predicted last week that the House would vote on the legislation before October.
THIS is a very important development- thank you @MikeCrapo for helping advance this legislation that will allow people and businesses access to the banking sector in states that have legalized cannabis and address the state/federal law inconsistency https://t.co/GzHo5cXuxA

— Rob Nichols (@BankersPrez) September 12, 2019
"THIS is a very important development- thank you [Sen. Crapo] for helping advance this legislation that will allow people and businesses access to the banking sector in states that have legalized cannabis and address the state/federal law inconsistency," he wrote in response to the senator's latest comments.
Politically, passing the banking bill in the Senate could give Sen. Cory Gardner (R-CO), its chief GOP cosponsor, a much-needed win heading toward next year's election. Democratic candidates, including former Colorado Gov. John Hickenlooper (D) are targeting the seat, and Gardner has made much of his work to support the state's legal cannabis market.
DEA Wants 3.2 Million Grams Of Marijuana Legally Grown In 2020