Youth Support For Marijuana Legalization At All-Time High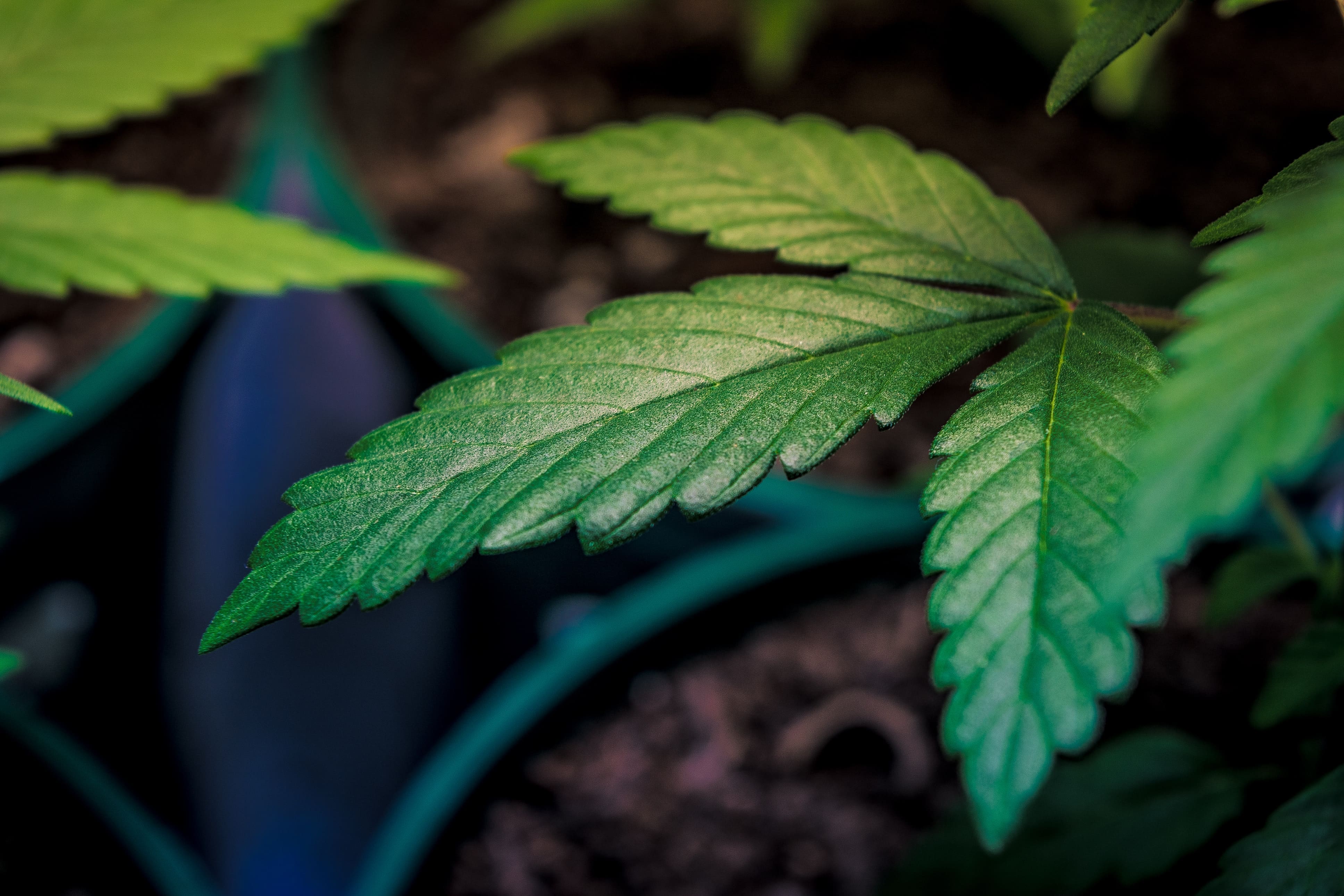 The next generation of voters has had enough of marijuana prohibition and increasingly supports efforts to legalize cannabis, according to data from a new federal study of youth drug trends.
The full Monitoring the Youth survey, released on Friday, found that 49 percent of 12th graders backed full legalization in 2017, an "historic high," according to the researchers at the University of Michigan.
Only 12 percent said marijuana use should be criminalized—down from 30 percent a decade ago. An additional 26 percent of today's teens believe that cannabis use should be essentially decriminalized and treated like minor infractions such as parking tickets.
The survey also showed an historic low in support for prohibiting marijuana use in public: 50 percent.
Though prohibitionists have argued that state-level legalization laws will inevitably lead to a substantial uptick in youth marijuana use, the data backing that claim just isn't there. Yes, marijuana use among 8th, 10th, and 12th grade students rose slightly from 2016 to 2017, but those rates are still lower than they were prior to 2012, when Colorado became the first state to legalize marijuana for adult use.
In other words, ending cannabis prohibition doesn't appear to be correlated with skyrocketing youth consumption. It's remained relatively stable over the years, despite the fact that more and more states have opted to legalize.
"The study's authors attribute rising support for legalization to a perception that marijuana use is 'safe and state-sanctioned,' but youth are smart enough to understand that saddling someone with a marijuana arrest is far more detrimental than marijuana use itself," Betty Aldworth, executive director of Students for Sensible Drug Policy, said in an interview with Marijuana Moment. "They interpret the results of regulation—improved public health, job market expansion and education funded by tax revenue—just as clearly as any other citizen, and come to the reasonable conclusion that communities are best served when marijuana is decriminalized for youth, legal for adults, and regulated."
The national survey also asked what 12th graders would be "most likely to do" if marijuana was legalized.
Most survey respondents (47 percent) said they wouldn't use it, no matter the legal status. About 15 percent said they might try it. Sixteen percent said they'd use cannabis at about the same rate as they already did. Just 10 percent said they'd probably use marijuana more often if it became legal.
Another key finding of the survey is that while young people are beginning to perceive marijuana as less dangerous, those changing attitudes don't seem to be causing upticks in use along with conventional wisdom long held by public health researchers.
"For 8th and 10th grade students, the proportion who see great risk in experimental use of marijuana is at the lowest level ever recorded by the survey, at 22% and 15%, respectively," the study found. "Perceived risk has been in a steady decline since the late 2000s. When this decline began, actual use of marijuana increased, but use leveled around 2010. In 2017 annual marijuana use increased, albeit not significantly, in all three grades. We had expected that a larger increase in marijuana use would have occurred by now in light of the decrease in perceived risk, but this increase was likely offset as a consequence of the decline in cigarette smoking."
"This finding calls into question the long-standing, inverse connection between marijuana prevalence and perceived risk of use, a connection central to many arguments opposing marijuana legalization."
Usage patterns aside, legalization doesn't seem to be making marijuana more available to teens, either.
"Marijuana has been the most consistently available illicit drug and has shown only small variations over the years," the study reports. "What is most noteworthy is how little change has occurred in the proportion of 12th graders who say that marijuana is fairly or very easy to get. By this measure, marijuana has been readily available to the great majority of American 12th graders (from 80% to 90%) since 1975. While variability has been small over the course of the survey, perceived availability of marijuana is at or near historic lows in each grade."
"This decline in perceived availability is somewhat counter-intuitive, given the widespread adoption of medical marijuana laws and recent legalizing of recreational marijuana use for adults in several states."
Whatever the reasoning behind trends in youth perceptions of marijuana laws, what's clear is that the upward support for reform is consistent with national trends. An October 2017 Gallup survey found a record 64 percent of American adults think cannabis should be legal—more than five times the level of support since Gallup started surveying adults on the issue in 1969. Whether it's teens or adults, the rise in support is increasingly evident.
And the growing support for legalization goes beyond just marijuana.
Fewer than a majority of 12th graders—48 percent—now think that using LSD in private should be prohibited, down from 64 percent ten years ago.
"In 2017 the proportions of 12th grade students agreeing that use of LSD, heroin, and amphetamines in private should be prohibited by law continued their long declines and were near historic lows."
Teen Marijuana Use Not Up Since Legalization, Another Federal Study Finds