New Yorkers Want Marijuana Legalization With Home Grow And Deliveries, Poll Finds As Negotiations Proceed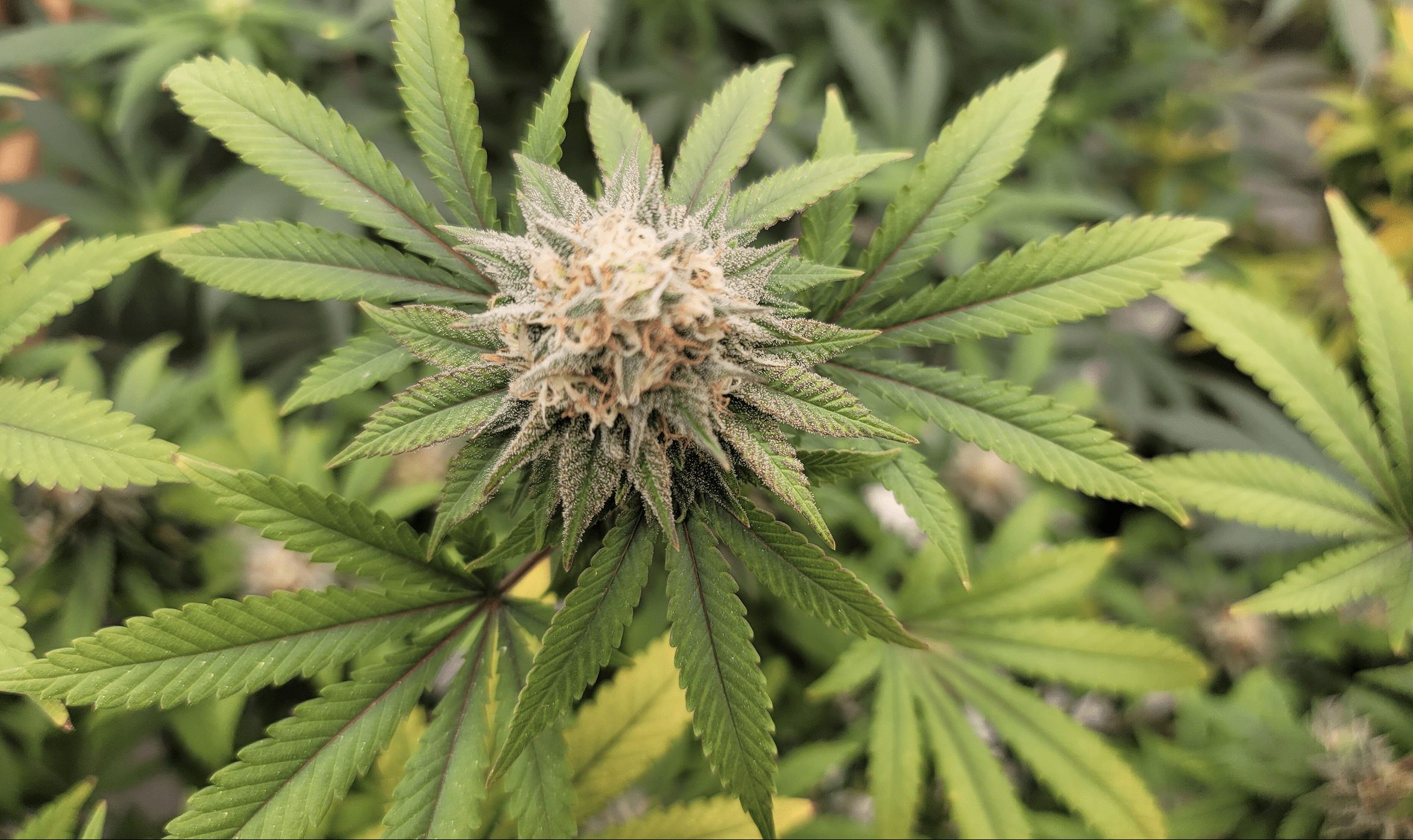 A majority of New Yorkers want marijuana to be legalized for adult use, according to a new poll—and they further favor allowing for home delivery, cultivation for personal use and letting retail and cultivation facilities operate in their neighborhoods.
The poll from Consensus Strategies asked New York residents about a variety of cannabis-related issues, including those related to social equity and licensing. At a top level, it showed that people in the state are ready for a policy change that largely aligns with proposals moving through the legislature this session.
It found, for example, that 61 percent of New York adults support recreational marijuana legalization. But it also offered unique insights into the specifics of what residents hope to see out of a legal cannabis market.
Fifty-six percent of respondents said they would be OK with having retail marijuana businesses in their communities, while 53 percent support allowing cultivation facilities near their homes. Another 53 percent said they favor permitting cannabis businesses to deliver products to consumers.
A slim majority (51 percent) said that people from areas most impacted by the drug war should have licensing priority, and about half (50 percent) said people with prior convictions for selling cannabis should be able to operate a legal marijuana business.
A majority of respondents said that local jurisdictions should have opt-out authority enabling them to ban cannabis shops from operating in their areas.
In terms of home cultivation, 52 percent said that adults should be able to grow a limited number of plants for personal use. That's notable in the context of legislative negotiations over measures to legalize cannabis, as the Gov. Andrew Cuomo's (D) plan omits a home cultivation option whereas a bill sponsored by Assembly Majority Leader Crystal Peoples-Stokes (D) and Senate Finance Chairwoman Liz Krueger (D) would allow home grow.
About three-in-four respondents said that selling marijuana to those 18-21 should be a misdemeanor offense, compared to 22 percent who said it should be considered a felony.
As originally drafted, the governor's plan would have made selling cannabis to those under 21 a class D felony—but he later submitted an amended version that lowered that penalty to a misdemeanor following pushback. Advocates said the provision was counterproductive to the goal of ending marijuana criminalization and would disproportionately impact black New Yorkers.
The survey also asked about proposals to earmark a portion of marijuana tax dollars to support community reinvestment for those disproportionately harmed under criminalization. Fifty-nine percent said they agreed that some revenue should be allocated for that purpose.
Not everyone who said they support legalizing marijuana would visit a legal retailer, the survey found. About half of respondents (49 percent) said they were either "likely" or "very likely" go to a cannabis store at least once, and the other half said they weren't likely to participate in the market.
When narrowing on on just New York City respondents, the poll found that while 53 percent back legalization, 52 percent said they would not want a marijuana retailer to open in their neighborhood, and 58 percent said they wouldn't want a cultivation facility, either. Sixty-one percent in the city said that individual jurisdictions should have an opt-out option.
Support for legalization is strongest upstate, where 67 percent back the reform.
"Legalization is only the beginning of the battle," Patrick Fox, CEO of Consensus Strategies, said in a press release. "The fight to find viable sites will be intense. We often hear from cannabis entrepreneurs who think that the level of support for legalization will translate into support for siting a retail or cultivation facility. It often does not."
The survey involved interviews with 515 New Yorkers from March 5-7.
Overall, what the poll findings demonstrate is that there's broad support for ending cannabis criminalization and thoughtfully constructing a regulated market that does not put restrictions on consumers and gives them a range of options when it comes to obtaining marijuana products.
That could largely be accomplished under a bill that could get a vote in the state legislature in the coming days.
While a top senator said on Tuesday that negotiations with Cuomo over legalization legislation have "reached a little bit of an impasse" over a provision related to impaired driving, lawmakers and the administration have touted progress in their recent talks.
Impaired driving policy seems to be a sticking point, but Senate Majority Leader Andrea Stewart-Cousins (D) still said she's "optimistic it will be resolved sooner than later."
Assembly Speaker Carl Heastie (D) said on Monday that action is imminent and that lawmakers are aiming to advance legalization before passing the budget, which is due by April 1. When Cuomo unveiled his reform proposal, he insisted that it needed to be approved as part of the budget, but he seems to have backed down on that strategy.
Heastie said that he thinks "the executive is moving closer to where" the sponsors of a separate piece of legislation to end prohibition are. That bill from Assembly Majority Leader Crystal Peoples-Stokes (D) and Senate Finance Committee Chairwoman Liz Krueger (D) is favored by advocates who feel it more comprehensively addresses issues of social equity.
—
Marijuana Moment is already tracking more than 800 cannabis, psychedelics and drug policy bills in state legislatures and Congress this year. Patreon supporters pledging at least $25/month get access to our interactive maps, charts and hearing calendar so they don't miss any developments.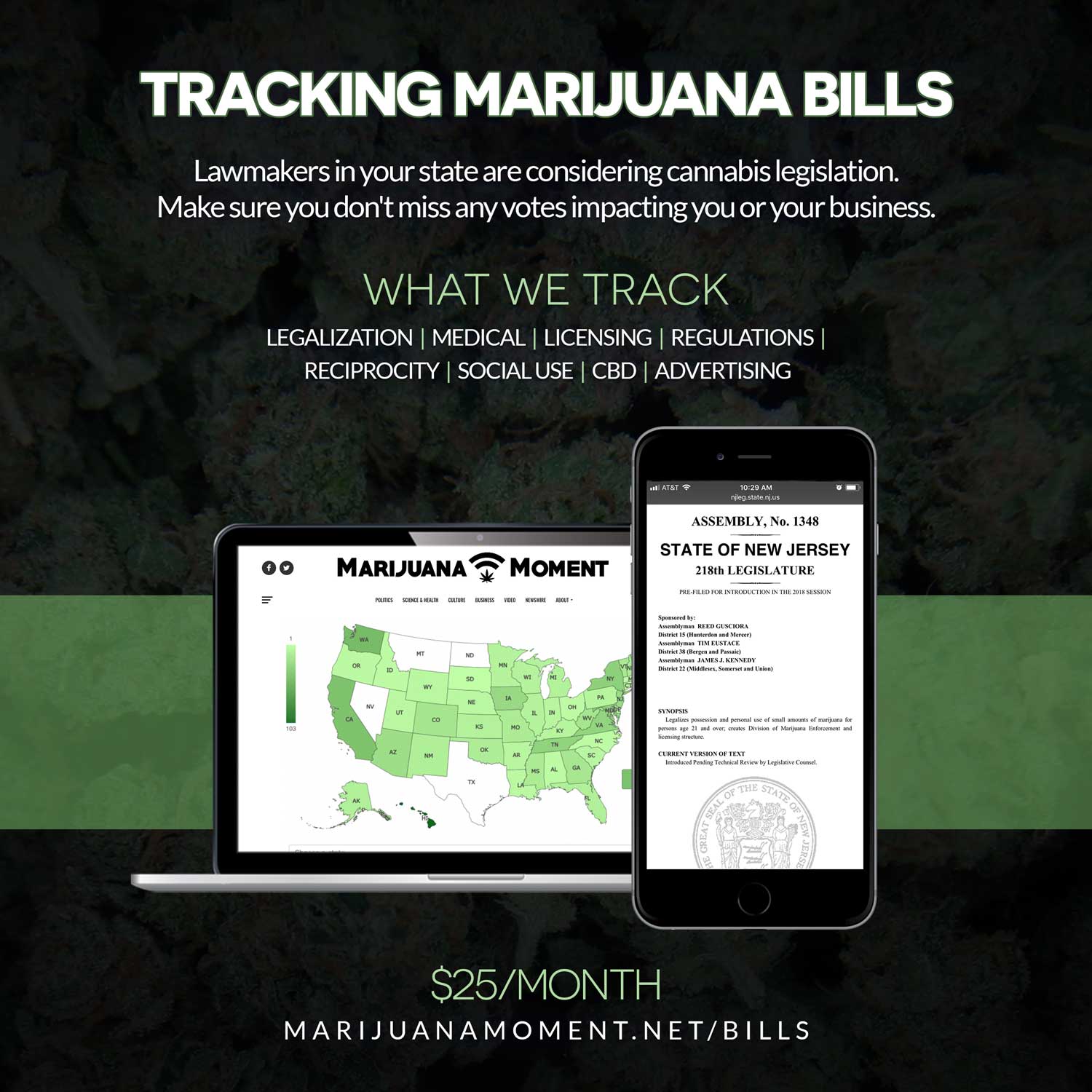 Learn more about our marijuana bill tracker and become a supporter on Patreon to get access.
—
Cuomo said on Monday that the sides are "very close" to reaching a deal. "We've tried to do that for the past three years, we have to get it done this year."
Unlike past years, however, the legislature has made clear it intends to approve the policy change outside of the budget. That position was included in a Senate budget resolution, which also kept the governor's proposal to increase funding for the state Division of Alcoholic Beverage Control to support the establishment of an office to regulate an adult-use cannabis market.
Another policy that was reportedly at issue in the legalization talks concerns the number of plants that adults could cultivate for personal use. Cuomo's plan omitted a home grow option entirely, but advocates say it provides an important access point for people who don't want to buy cannabis from stores.
Public defender and activist Eli Northrup said on Monday that he's heard from sources that Cuomo is pushing to have the legislation make it so police could continue to justify stops and searches based on the odor of cannabis alone, regardless of its legalization. Advocates strongly oppose that policy.
On Tuesday morning, however, Scott Hechinger, a senior attorney with the Brooklyn Defender Services, said signals indicate that the pushback to that proposal was being felt by negotiations working on the cannabis legislation.
Details of the final legislation might be pending, but polling shows that New Yorkers are ready for cannabis reform. A Siena College survey released on Monday found that 59 percent of residents support adult-use legalization, compared to 33 percent who are opposed.
"We've been working on a marijuana bill. I've had a number of conversations with members," the governor said last week. "We've been making good progress."
Krueger also said that lawmakers were "working hard on a three-way agreed upon bill that could pass the legislature before we get to the budget." She added: "I feel like we are 95 percent there. We have taken some big steps towards getting this done."
Peoples-Stokes said last week that talks "are really good and really fruitful and I'm really encouraged." In fact, "I've never felt this encouraged before." That's despite her saying just days earlier that talks with the governor's office over the legalization legislation had become heated to the point of screaming.
A state budget spokesperson said that the "administration is working with all parties to pass a comprehensive regulatory structure for adult-use cannabis that prioritizes social equity, social justice, economic development, and the public health and safety of all New Yorkers."
There's been speculation that the growing number of sexual harassment allegations against the governor—in addition to controversy over the state's handling of nursing home COVID-19 death data—would leave him with less political clout to negotiate on behalf of his proposal over that of the lawmakers. Peoples-Stokes said previously that she wanted the legislature to take up the Marijuana Regulation and Taxation Act (MRTA) first and then consult the governor's office about his plan.
Cuomo proposed amendments to his legislation last month that he hoped would address certain concerns from lawmakers and advocates. The changes primarily concern that issues such as social equity funding and criminal penalties for underage marijuana possession.
Another factor working against Cuomo is that Democrats now have supermajority control over the legislature, which could empower them to override a potential veto if they were to pass the MRTA against the governor's wishes.
U.S. Senate Majority Leader Chuck Schumer (D-NY) is threw his support behind the legislature on Tuesday, applauding the MRTA sponsors for moving to advance the reform. He said he's "hopeful a deal can be reached soon that will provide a boost to our recovering economy and end over-criminalization."
The majority leader, who is in the process of drafting a bill to end federal marijuana prohibition, did not acknowledge the governor by name, though he said he was "glad that all sides are working hard to push this over the finish line."
New York lawmakers last month held the first public hearing of the year on proposals to legalize cannabis, specifically focusing on budget implications.
Legislators heard testimony during the joint session from two pro-legalization industry representatives and one opponent. Despite their ideological differences when it comes to legalization in general, all three panelists were critical of Cuomo's reform proposal. The two reform advocates said they would prefer to advance the MRTA over his legislation.
Last month, Lt. Gov. Kathy Hochul (D)—who would become governor is Cuomo were to resign or be impeached—told Marijuana Moment in an interview that there would be room for revisions to the current governor's plan, stating that "much of it is going to be negotiated with the legislature, and all these details can be resolved with their input as well."
Cuomo said that the changes in his bill reflect "the conversations we've had, but I'm hopeful that we can come to an agreement and we can get it done. He added that he believes, "because I've seen this movie before, "if we don't get it done by April 1, we won't get it done."
This is the third year in a row that Cuomo has included a legalization proposal in his budget plan. The last two times, negotiations with the legislature stalled amid disagreements over certain components such as the tax structure for the market and funding for social equity programs.
Regardless of which direction the legislature ultimately goes on this issue, there's growing recognition in the state that legalization is an inevitability.
The top Republican in the New York Assembly said in December that he expects the legislature to legalize cannabis this coming session.
Stewart-Cousins said in November that she also anticipates that the reform will advance in 2021, though she noted that lawmakers will still have to decide on how tax revenue from marijuana sales is distributed.
Cuomo also said that month that the "pressure will be on" to legalize cannabis in the state and lawmakers will approve it "this year" to boost the economy amid the health crisis.
Schumer Weighs In On New York Legal Marijuana Talks, Applauding Legislature And Snubbing Cuomo
Photo courtesy of Mike Latimer.