New Yorkers Want Marijuana Legalization With Home Grow And Deliveries, Poll Finds As Negotiations Proceed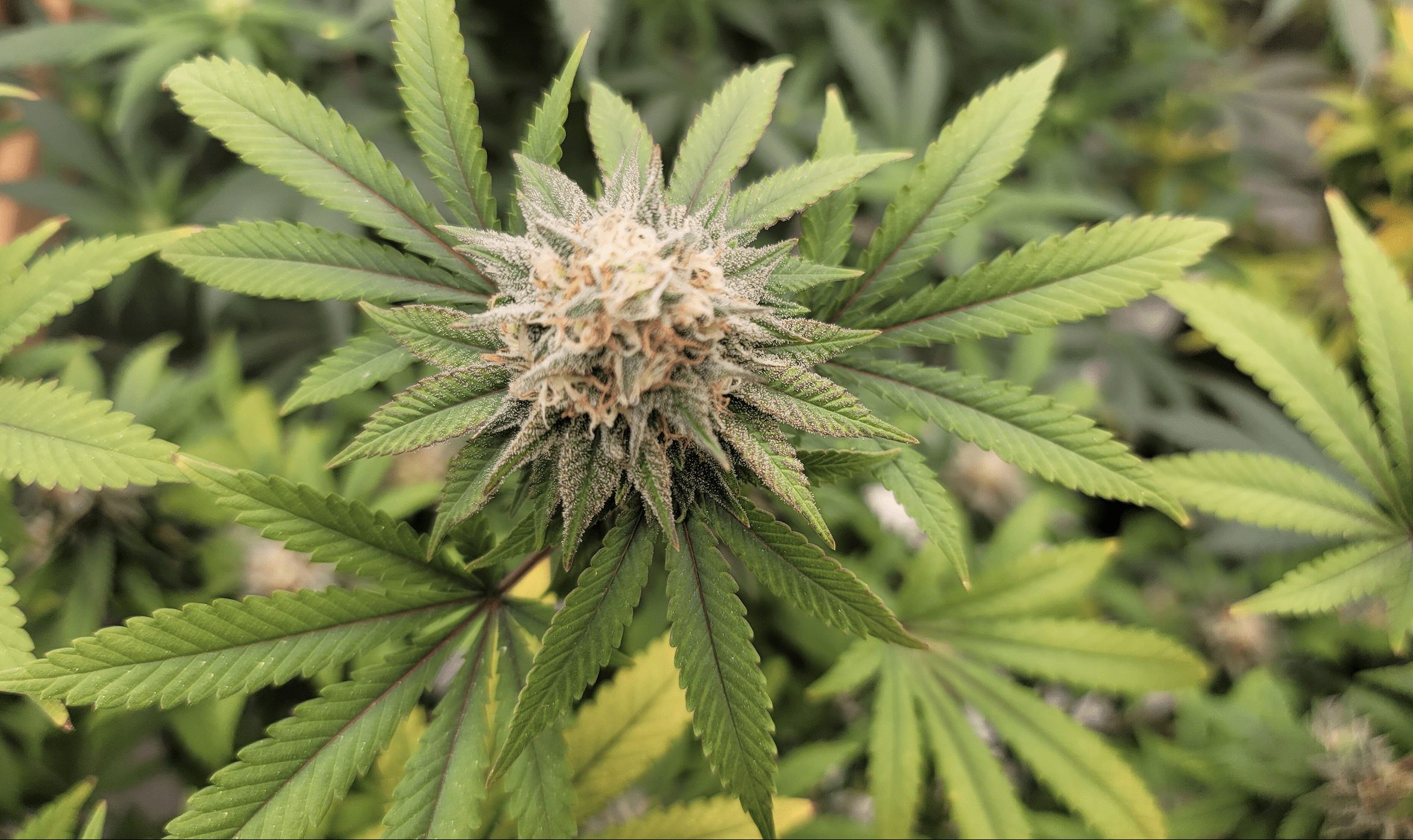 A majority of New Yorkers want marijuana to be legalized for adult use, according to a new poll—and they further favor allowing for home delivery, cultivation for personal use and letting retail and cultivation facilities operate in their neighborhoods.
The poll from Consensus Strategies asked New York residents about a variety of cannabis-related issues, including those related to social equity and licensing. At a top level, it showed that people in the state are ready for a policy change that largely aligns with proposals moving through the legislature this session.
It found, for example, that 61 percent of New York adults support recreational marijuana legalization. But it also offered unique insights into the specifics of what residents hope to see out of a legal cannabis market.
Fifty-six percent of respondents said they would be OK with having retail marijuana businesses in their communities, while 53 percent support allowing cultivation facilities near their homes. Another 53 percent said they favor permitting cannabis businesses to deliver products to consumers.
A slim majority (51 percent) said that people from areas most impacted by the drug war should have licensing priority, and about half (50 percent) said people with prior convictions for selling cannabis should be able to operate a legal marijuana business.
A majority of respondents said that local jurisdictions should have opt-out authority enabling them to ban cannabis shops from operating in their areas.
In terms of home cultivation, 52 percent said that adults should be able to grow a limited number of plants for personal use. That's notable in the context of legislative negotiations over measures to legalize cannabis, as the Gov. Andrew Cuomo's (D) plan omits a home cultivation option whereas a bill sponsored by Assembly Majority Leader Crystal Peoples-Stokes (D) and Senate Finance Chairwoman Liz Krueger (D) would allow home grow.
About three-in-four respondents said that selling marijuana to those 18-21 should be a misdemeanor offense, compared to 22 percent who said it should be considered a felony.
As originally drafted, the governor's plan would have made selling cannabis to those under 21 a class D felony—but he later submitted an amended version that lowered that penalty to a misdemeanor following pushback. Advocates said the provision was counterproductive to the goal of ending marijuana criminalization and would disproportionately impact black New Yorkers.
The survey also asked about proposals to earmark a portion of marijuana tax dollars to support community reinvestment for those disproportionately harmed under criminalization. Fifty-nine percent said they agreed that some revenue should be allocated for that purpose.
Not everyone who said they support legalizing marijuana would visit a legal retailer, the survey found. About half of respondents (49 percent) said they were either "likely" or "very likely" go to a cannabis store at least once, and the other half said they weren't likely to participate in the market.
When narrowing on on just New York City respondents, the poll found that while 53 percent back legalization, 52 percent said they would not want a marijuana retailer to open in their neighborhood, and 58 percent said they wouldn't want a cultivation facility, either. Sixty-one percent in the city said that individual jurisdictions should have an opt-out option.
Support for legalization is strongest upstate, where 67 percent back the reform.
"Legalization is only the beginning of the battle," Patrick Fox, CEO of Consensus Strategies, said in a press release. "The fight to find viable sites will be intense. We often hear from cannabis entrepreneurs who think that the level of support for legalization will translate into support for siting a retail or cultivation facility. It often does not."
The survey involved interviews with 515 New Yorkers from March 5-7.
Overall, what the poll findings demonstrate is that there's broad support for ending cannabis criminalization and thoughtfully constructing a regulated market that does not put restrictions on consumers and gives them a range of options when it comes to obtaining marijuana products.
That could largely be accomplished under a bill that could get a vote in the state legislature in the coming days.
While a top senator said on Tuesday that negotiations with Cuomo over legalization legislation have "reached a little bit of an impasse" over a provision related to impaired driving, lawmakers and the administration have touted progress in their recent talks.
Impaired driving policy seems to be a sticking point, but Senate Majority Leader Andrea Stewart-Cousins (D) still said she's "optimistic it will be resolved sooner than later."
Assembly Speaker Carl Heastie (D) said on Monday that action is imminent and that lawmakers are aiming to advance legalization before passing the budget, which is due by April 1. When Cuomo unveiled his reform proposal, he insisted that it needed to be approved as part of the budget, but he seems to have backed down on that strategy.
Heastie said that he thinks "the executive is moving closer to where" the sponsors of a separate piece of legislation to end prohibition are. That bill from Assembly Majority Leader Crystal Peoples-Stokes (D) and Senate Finance Committee Chairwoman Liz Krueger (D) is favored by advocates who feel it more comprehensively addresses issues of social equity.
—
Marijuana Moment is already tracking more than 800 cannabis, psychedelics and drug policy bills in state legislatures and Congress this year. Patreon supporters pledging at least $25/month get access to our interactive maps, charts and hearing calendar so they don't miss any developments.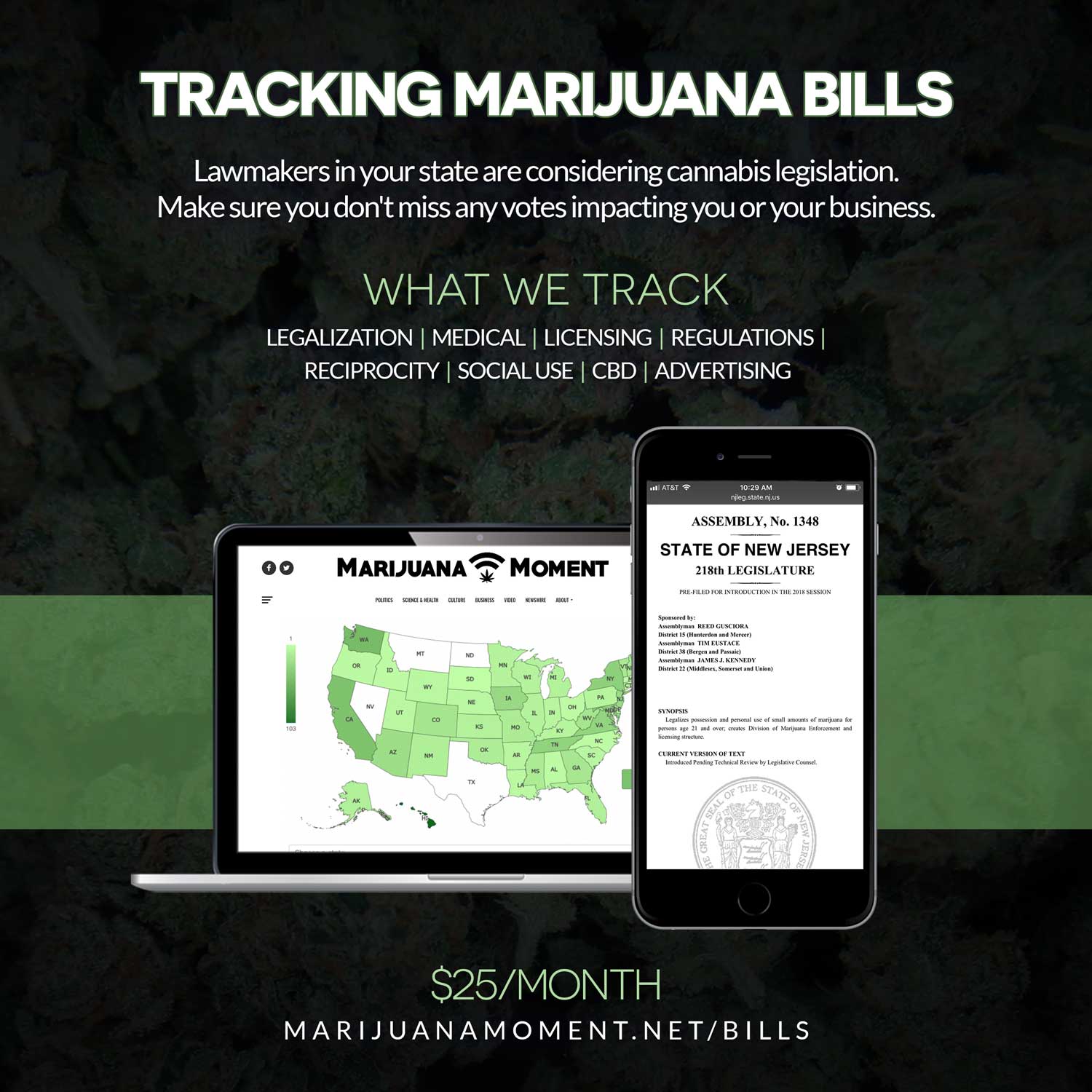 Learn more about our marijuana bill tracker and become a supporter on Patreon to get access.
—
Cuomo said on Monday that the sides are "very close" to reaching a deal. "We've tried to do that for the past three years, we have to get it done this year."
Unlike past years, however, the legislature has made clear it intends to approve the policy change outside of the budget. That position was included in a Senate budget resolution, which also kept the governor's proposal to increase funding for the state Division of Alcoholic Beverage Control to support the establishment of an office to regulate an adult-use cannabis market.
Another policy that was reportedly at issue in the legalization talks concerns the number of plants that adults could cultivate for personal use. Cuomo's plan omitted a home grow option entirely, but advocates say it provides an important access point for people who don't want to buy cannabis from stores.
Public defender and activist Eli Northrup said on Monday that he's heard from sources that Cuomo is pushing to have the legislation make it so police could continue to justify stops and searches based on the odor of cannabis alone, regardless of its legalization. Advocates strongly oppose that policy.
On Tuesday morning, however, Scott Hechinger, a senior attorney with the Brooklyn Defender Services, said signals indicate that the pushback to that proposal was being felt by negotiations working on the cannabis legislation.
Details of the final legislation might be pending, but polling shows that New Yorkers are ready for cannabis reform. A Siena College survey released on Monday found that 59 percent of residents support adult-use legalization, compared to 33 percent who are opposed.
"We've been working on a marijuana bill. I've had a number of conversations with members," the governor said last week. "We've been making good progress."
Krueger also said that lawmakers were "working hard on a three-way agreed upon bill that could pass the legislature before we get to the budget." She added: "I feel like we are 95 percent there. We have taken some big steps towards getting this done."
Peoples-Stokes said last week that talks "are really good and really fruitful and I'm really encouraged." In fact, "I've never felt this encouraged before." That's despite her saying just days earlier that talks with the governor's office over the legalization legislation had become heated to the point of screaming.
A state budget spokesperson said that the "administration is working with all parties to pass a comprehensive regulatory structure for adult-use cannabis that prioritizes social equity, social justice, economic development, and the public health and safety of all New Yorkers."
There's been speculation that the growing number of sexual harassment allegations against the governor—in addition to controversy over the state's handling of nursing home COVID-19 death data—would leave him with less political clout to negotiate on behalf of his proposal over that of the lawmakers. Peoples-Stokes said previously that she wanted the legislature to take up the Marijuana Regulation and Taxation Act (MRTA) first and then consult the governor's office about his plan.
Cuomo proposed amendments to his legislation last month that he hoped would address certain concerns from lawmakers and advocates. The changes primarily concern that issues such as social equity funding and criminal penalties for underage marijuana possession.
Another factor working against Cuomo is that Democrats now have supermajority control over the legislature, which could empower them to override a potential veto if they were to pass the MRTA against the governor's wishes.
U.S. Senate Majority Leader Chuck Schumer (D-NY) is threw his support behind the legislature on Tuesday, applauding the MRTA sponsors for moving to advance the reform. He said he's "hopeful a deal can be reached soon that will provide a boost to our recovering economy and end over-criminalization."
The majority leader, who is in the process of drafting a bill to end federal marijuana prohibition, did not acknowledge the governor by name, though he said he was "glad that all sides are working hard to push this over the finish line."
New York lawmakers last month held the first public hearing of the year on proposals to legalize cannabis, specifically focusing on budget implications.
Legislators heard testimony during the joint session from two pro-legalization industry representatives and one opponent. Despite their ideological differences when it comes to legalization in general, all three panelists were critical of Cuomo's reform proposal. The two reform advocates said they would prefer to advance the MRTA over his legislation.
Last month, Lt. Gov. Kathy Hochul (D)—who would become governor is Cuomo were to resign or be impeached—told Marijuana Moment in an interview that there would be room for revisions to the current governor's plan, stating that "much of it is going to be negotiated with the legislature, and all these details can be resolved with their input as well."
Cuomo said that the changes in his bill reflect "the conversations we've had, but I'm hopeful that we can come to an agreement and we can get it done. He added that he believes, "because I've seen this movie before, "if we don't get it done by April 1, we won't get it done."
This is the third year in a row that Cuomo has included a legalization proposal in his budget plan. The last two times, negotiations with the legislature stalled amid disagreements over certain components such as the tax structure for the market and funding for social equity programs.
Regardless of which direction the legislature ultimately goes on this issue, there's growing recognition in the state that legalization is an inevitability.
The top Republican in the New York Assembly said in December that he expects the legislature to legalize cannabis this coming session.
Stewart-Cousins said in November that she also anticipates that the reform will advance in 2021, though she noted that lawmakers will still have to decide on how tax revenue from marijuana sales is distributed.
Cuomo also said that month that the "pressure will be on" to legalize cannabis in the state and lawmakers will approve it "this year" to boost the economy amid the health crisis.
Schumer Weighs In On New York Legal Marijuana Talks, Applauding Legislature And Snubbing Cuomo
Photo courtesy of Mike Latimer.
Louisiana Governor Signs Marijuana Decriminalization Bill Into Law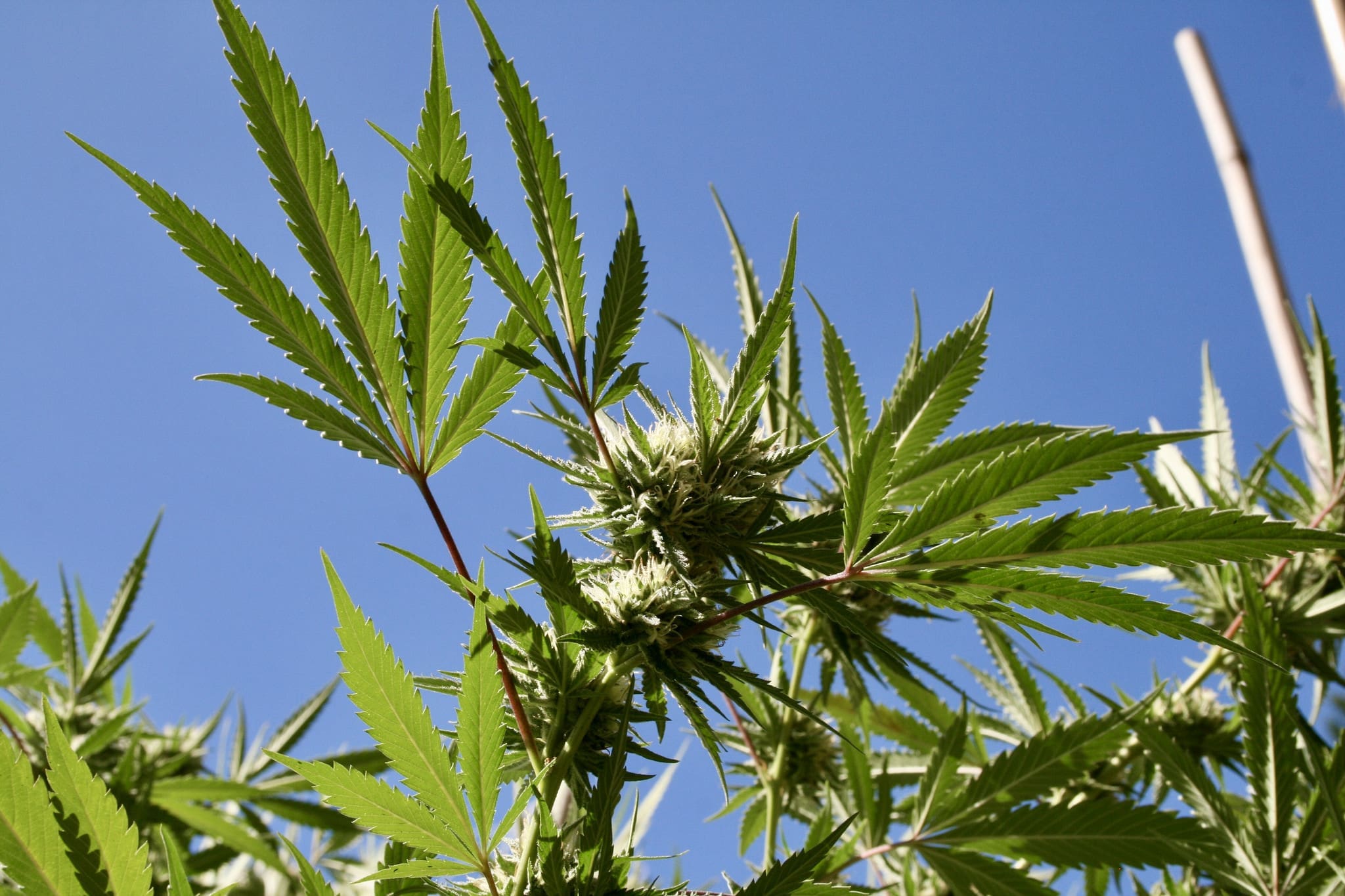 The governor of Louisiana on Tuesday signed a bill to decriminalize marijuana possession.
"This is not a decision I took lightly," Gov. John Bell Edwards (D) said in a statement. "In addition to carefully reviewing the bill, I also believe deeply that the state of Louisiana should no longer incarcerate people for minor legal infractions, especially those that are legal in many states, that can ruin lives and destroy families, as well as cost taxpayers greatly."
Gov. Edwards released the following statement today, upon signing House Bill 652 by Representative Cedric Glover, which reduces the penalties for possession of small amounts of marijuana. #lagov #lalege pic.twitter.com/HqjoBa0WZv

— John Bel Edwards (@LouisianaGov) June 15, 2021
That said, he challenged the "narrative" that the legislation actually decriminalizes low-level cannabis possession, emphasizing that possessing up to 14 grams of marijuana does carry a $100 fine.
But replacing the threat of incarceration with a modest fine does fit the definition of decriminalization used by reform advocates.
"This measure passed Louisiana's Legislature with bipartisan support following a robust discussion of the toll of over incarceration on our people and our state," Edwards said. "Taking this action is another step forward for Louisiana's criminal justice reform efforts."
Louisiana lawmakers also sent Edwards a separate bill this month to let patients in the state's medical cannabis program legally smoke whole-plant marijuana flower. He hasn't weighed in on that proposal yet, but he's previously cited it as an example of the type of incremental reform he expected to advance.
There was an effort in the legislature to pass a bill to legalize adult-use cannabis this session, but it stalled in the House after the chamber failed to pass a complementary measure on taxing recreational marijuana. Edwards did say last month that he believes the reform "is going to happen in Louisiana eventually."
In April, Edwards, who has historically expressed his opposition to ending prohibition, also said that he had "great interest" in the legalization proposal, and he pledged to take a serious look at its various provisions.
Last year, the Louisiana legislature significantly expanded the state's medical marijuana program by passing a bill that allows physicians to recommend cannabis to patients for any debilitating condition that they deem fit instead of from the limited list of maladies that's used under current law.
Edwards signed the measure in June 2020 and it took effect weeks later.
The developments on various cannabis-related legislation come after recent polling showed that constituents in some of the most firmly Republican districts in the state support legalizing marijuana.
Two other recent polls—including one personally commissioned by a top Republican lawmaker—have found that a majority of voters are in favor of legalizing cannabis for adult use.
First-Ever Congressional Bill To Decriminalize All Drugs Announced Ahead Of Nixon Drug War Anniversary
Photo courtesy of Brian Shamblen.
First-Ever Congressional Bill To Decriminalize All Drugs Announced Ahead Of Nixon Drug War Anniversary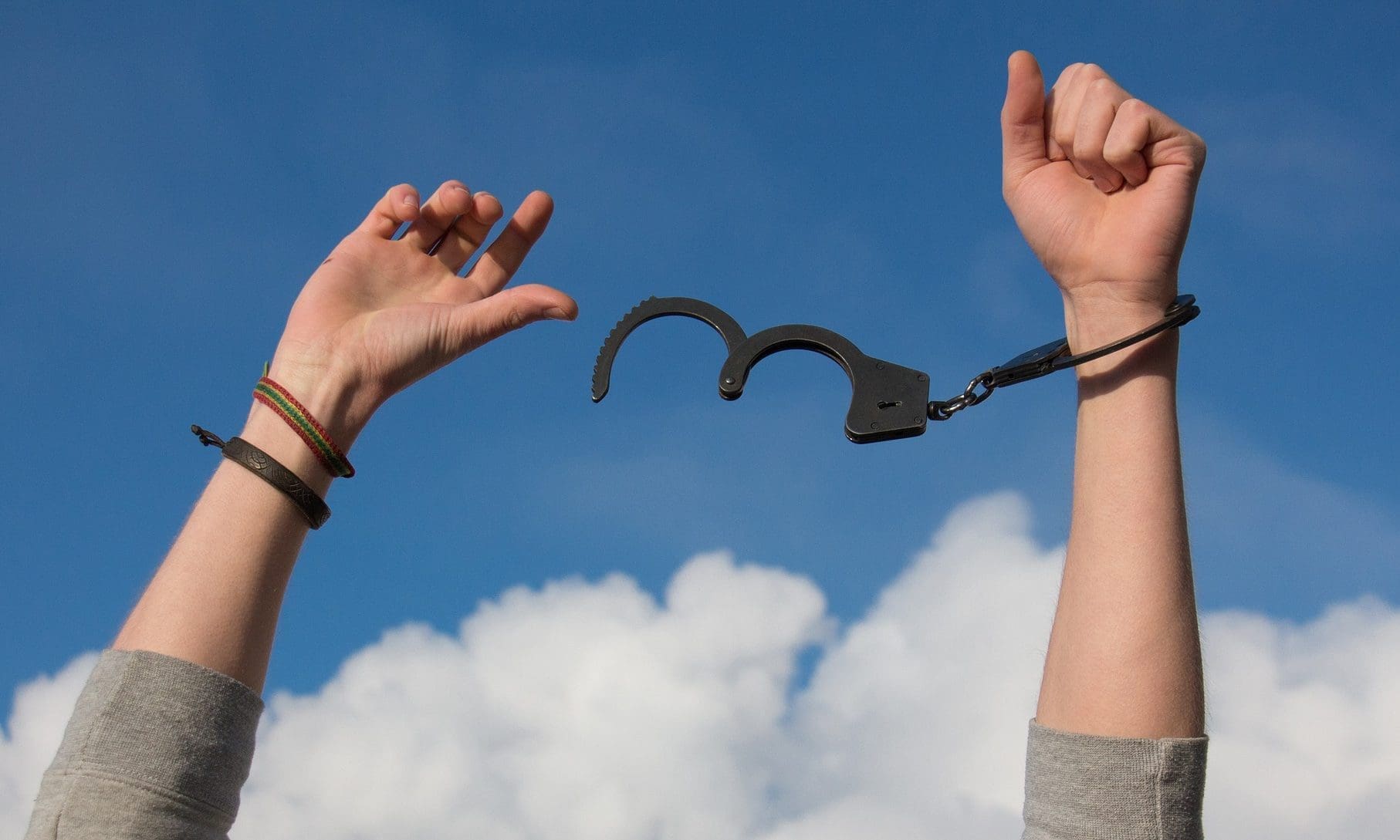 A first-ever bill to federally decriminalize possession of all currently illicit drugs—and incentivize states to follow suit—is being introduced in Congress.
The measure, which will be filed later this week, is timed to coincide with the 50-year anniversary of President Richard Nixon's declaration of a war on drugs that has contributed to mass incarceration, disproportionately impacted communities of color and created collateral consequences for countless Americans who have been criminalized for possessing certain psychoactive substances.
Reps. Bonnie Watson Coleman (D-NJ) and Cori Bush (D-MO) are sponsoring the legislation, which aims to promote a public health- and evidence-based approach to substance misuse. The bill is titled the Drug Policy Reform Act (DPRA) and was drafted in partnership with the Drug Policy Alliance (DPA).
The proposal would end the threat of incarceration for people caught possessing drugs for personal use. Courts would still have the option of imposing a fine, but that could be waived if a person couldn't afford it.
Importantly, the measure would make it so the U.S. Department of Health and Human Services (HHS)—rather than the Justice Department—would be responsible for classifying drugs, with the intent being to shift that role to a health-centric model.
Our approach until now has not been to help sick people with treatment and counseling, but to throw them in jail. Along the way, we've seen millions get swept up in a criminal justice system that completely derails their lives and those of their families.https://t.co/kmWOP9gUxG

— Rep. Bonnie Watson Coleman (@RepBonnie) June 15, 2021
Federal district courts would be required to facilitate expungements and record sealing for those with qualifying convictions within one year of the bill's enactment.
Almost half of the federal prison population is currently serving time over drug-related offenses—a much smaller percentage of which is for possession alone—and so the direct impact of the legislation's decriminalization provision would be somewhat minimal on incarceration rates, especially when factoring in the size of state-level prison populations.
But that's where another key component comes into play: the bill would withhold federal funds for law enforcement through the Byrne and COPS grant program for states and cities that continue to enforce criminalization of simple drug possession. The threat of losing that money could be enough to incentivize states and municipalities to stop locking people up for drugs.
"Every 23 seconds, a person's life is ruined for simply possessing drugs," Queen Adesuyi, policy manager for the Office of National Affairs at DPA, said in a press release. "Drug possession remains the most arrested offense in the United States despite the well-known fact that drug criminalization does nothing to help communities, it ruins them. It tears families apart, and causes trauma that can be felt for generations."
We need a new approach to drugs.

Our bill will not only decriminalize personal use and possession of drugs, but it will shift the focus of federal drug policy from the Department of Justice to the Department of Health and Human Services.

— Rep. Bonnie Watson Coleman (@RepBonnie) June 15, 2021
This may seem controversial given that Congress has consistently stalled on more modest drug policy reform proposals such as simply protecting banks that service state-legal marijuana businesses. But recent polling from DPA and the ACLU shows that the public is ready for the policy change.
In fact, two-thirds of American voters believe that the war on drugs should end, and they support decriminalizing simple possession of currently illegal substances, the survey released last week found.
Federal decriminalization and incentivizing reform at the state level are the main cruxes of the new legislation. But it's a multifaceted proposal that would fundamentally change the federal government's decades-long approach to drugs. Here are some other key components:
-HHS would be required to create a commission within 180 days of the bill's enactment to establish what the possession threshold should be for decriminalization, among other responsibilities
-The department would also have to publish a report on its determination, in addition to recommendations on how to prevent prosecutions for the low-level drug offenses, and share it with DOJ.
-Funds would be reinvested to support harm reduction and substance misuse treatment programs.
-Drug testing would not be allowed as a condition of receiving federal benefits.
-Drug convictions could not be used against people applying for or receiving food or housing assistance.
-It would be illegal to deny employment on the basis of criminal history involving simple drug possession.
-People could not be denied immigration status because of a drug offense.
-No one would lose the right to vote over drug possession or use, and there would be a process to restore voting rights for those who have lost them in the past.
-Civil asset forfeiture could not be used in cases where a person is suspected of "possessing a quantity of controlled
substance solely for personal consumption."
-The federal requirement to suspend driver's licenses because of drug convictions would be repealed.
-There would be a requirement for federally funded drug education programs to by scientifically accurate, culturally competent and evidence-based.
-Data collection on drug enforcement would be improved.
"The United States has not simply failed in how we carried out the War on Drugs—the War on Drugs stands as a stain on our national conscience since its very inception," Watson Coleman, who is also the sponsor of a congressional resolution to condemn the drug war, said.
"Begun in 1972 as a cynical political tactic of the Nixon Administration, the War on Drugs has destroyed the lives of countless Americans and their families," she said. "As we work to solve this issue, it is essential that we change tactics in how we address drug use away from the failed punitive approach and towards a health-based and evidence-based approach."
—
Marijuana Moment is already tracking more than 1,100 cannabis, psychedelics and drug policy bills in state legislatures and Congress this year. Patreon supporters pledging at least $25/month get access to our interactive maps, charts and hearing calendar so they don't miss any developments.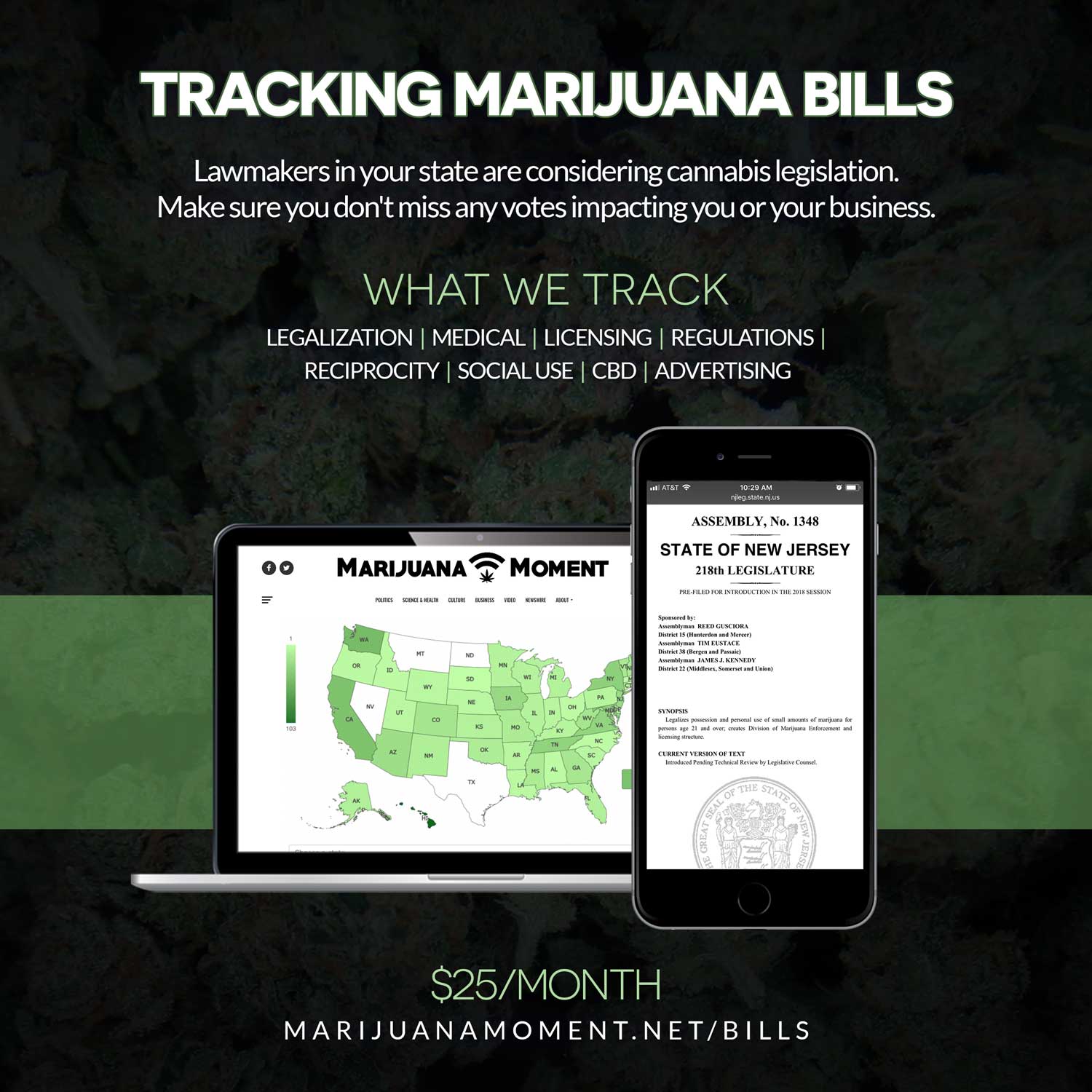 Learn more about our marijuana bill tracker and become a supporter on Patreon to get access.
—
Bush, a freshman congresswoman, said the "punitive approach" of the drug war "creates more pain, increases substance use, and leaves millions of people to live in shame and isolation with limited support and healing."
50 years. That's how long our government has waged a war—not on drugs, but on people.

I'm proud to partner with @RepBonnie in introducing the Drug Policy Reform Act to end criminal penalties for drug possession at the federal level and repair harm in Black and brown communities.

— Congresswoman Cori Bush (@RepCori) June 15, 2021
Broad decriminalization might be new to Congress, but lawmakers in several states have recently been pushing for the reform.
Last month, a joint Maine House and Senate committee advanced a bill to broadly decriminalize possession of illicit drugs.
Last year, Oregon voters elected to end criminalization of low-level drug possession at the ballot.
Vermont lawmakers also introduced a bill in March that would end criminal penalties for possessing small amounts of drugs in the state.
Also that month, a Rhode Island Senate committee held a hearing on decriminalization legislation to replace criminal penalties for possessing small amounts of drugs with a $100 fine.
President Joe Biden has voiced support for ending incarceration for low-level drug cases, saying "nobody should be going to jail for the use of drugs" and the country should "change the way we deal with all drug abuse." But the administration has not taken any demonstrable steps to redirect federal policy so far, and he's yet to grant presidential clemency for any people incarcerated for drugs.
White House Press Secretary Jen Psaki said in April that Biden's pledge to release federal inmates with marijuana convictions specifically would start with rescheduling cannabis—a proposal that advocates say wouldn't actually accomplish what she suggested.
Meanwhile, congressional lawmakers are also working to end a more specific federal prohibition on marijuana.
The Marijuana Opportunity, Reinvestment and Expungement (MORE) Act—which would deschedule cannabis and promote social equity, cleared the chamber last year and was recently refiled.
Senate leadership is continuing to draft a bill to end federal cannabis prohibition, which Majority Leader Chuck Schumer (D-NY) has repeatedly said would be introduced "soon." Senate Finance Committee Chairman Ron Wyden (D-OR), who is also working the bill alongside Schumer and Sen. Cory Booker (D-NJ), said to expect a filing "very soon."
The full text of the drug decriminalization legislation is not yet available, but a DPA summary is below: 
DPRA summary by Marijuana Moment
Nebraska Marijuana Activists Plan 'Mass Scale' Medical Cannabis Campaign For 2022 Ballot
Nebraska Marijuana Activists Plan 'Mass Scale' Medical Cannabis Campaign For 2022 Ballot
Nebraska marijuana activists are gearing up for a "mass scale" campaign to put medical cannabis legalization on the state's 2022 ballot after the legislature failed to pass a bill to enact the reform this session.
And since the state Supreme Court invalidated a measure that qualified for the 2020 ballot based on a statutory challenge, voters can expect to see multiple, complementary initiatives that are currently being vetted by lawyers to ensure that opponents can't leverage the legal system to block the policy change again.
Nebraskans for Medical Marijuana has brought on Crista Eggers as signature drive director, and she told Marijuana Moment that the plan is to to "hit the ground running on a mass scale" starting on July 1 "where you just can't go anywhere without somebody being there to collect your signature if you're ready."
Eggers, who said her son's severe epilepsy connected her with a community that opened her eyes to the extent to which this reform is needed, believes that "this time around, we are absolutely making sure that everything is very solid and there are no holes in anything and nothing that the opposition can use in the future to try to overturn things."
"What that means right now is that we most likely will be circulating several petitions," she said.
The first one—a proposed constitutional amendment—has already been drafted and is set for circulation. To avoid another single-subject challenge, the measure states plainly and simply: "Persons in the State of Nebraska shall have the right to cannabis in all its forms for medical purposes."
Additional petitions would likely be statutory, meaning they would require fewer signatures to qualify for the ballot. Those measures would support the constitutional amendment by setting out regulations and infrastructure for a medical marijuana program—and they're actively being reviewed by attorneys.
"Doing it that way really helps protect the rights of the individuals who will be accessing medical cannabis," Eggers said. That said, the campaign is hoping to minimize the number of petitions that they have to pursue to simply the outreach process and for the sake of cost savings.
"There is absolutely no doubt in my mind that we will get this done," she said. "But we want to get it done smart and strategically so we have the best chance of success."
When Nebraskans for Medical Marijuana previously qualified a medical marijuana legalization initiative for the 2020 ballot—only to be thwarted by the court—they submitted nearly 200,000 signatures. Eggers said there's lasting frustration among voters, including those who may not have been especially impassioned about the issue itself, that the court unilaterally prevented them from acting on the proposal.
That frustration could translate into even more resources for the campaign this round. Already, there are about 1,000 volunteers "ready to get started," Eggers said.
Once language is finalized, "we feel confident that we can begin circulating on a mass scale," she said. "We have a great infrastructure to do that and great communication within the campaign in all areas of the state."
She also noted that reform efforts underway in surrounding states like Wyoming and South Dakota will serve the campaign by creating regional momentum and pressure.
To put the proposed constitutional amendment on the ballot, advocates will need to collect about 124,000 valid signatures from registered voters.
Sens. Anna Wishart (D) and Adam Morfeld (D) have been involved in the medical cannabis campaign, and the pair announced in December that they would also work to put the question of legalizing marijuana for adult use before voters in 2022.
But even if activists do collect enough petitions to qualify any of the measures, they will still likely face a challenge at the polls, as midterms generally see lower turnout as compared to presidential election years.
For what it's worth, Gov. Pete Ricketts (R) is an adamant opponent of marijuana reform, so it seems likely he would have vetoed any medical cannabis bill that lawmakers sent to his desk. Overriding a gubernatorial veto would've required 30 votes, meaning at least some members of his own party would have had to move to reject the governor's action. Bringing the issue directly to voters circumvents those sorts of political problems.
Under last year's blocked Nebraska medical cannabis initiative, physicians would have been able to recommend cannabis to patients suffering from debilitating medical conditions, and those patients would then have been allowed to possess, purchase and "discreetly" cultivate marijuana for personal use.
Nebraska's attorney general said in an opinion in 2019 that efforts to legalize medical marijuana in the state would be preempted by federal law and "would be, therefore, unconstitutional."
Anti-Marijuana Groups Drop Lawsuit Seeking To Overturn Voter-Approved Legalization Measure