New York Marijuana Legalization Bill Moves Fast, With Three Committee Hearings And Possible Floor Votes Tuesday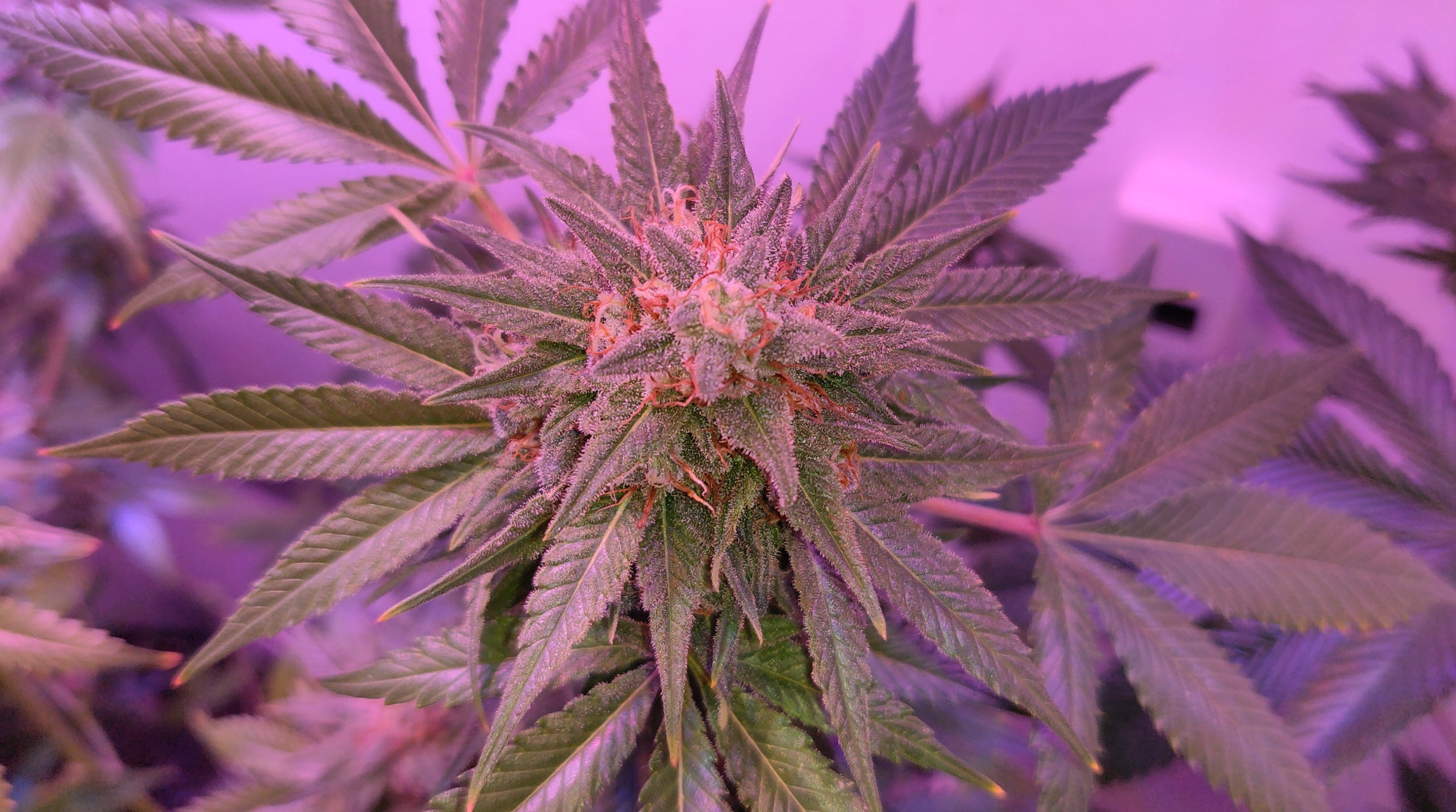 Just days after a revised bill to legalize marijuana in New York was released following negotiations between the governor and Senate and Assembly leaders, formal hearings have been scheduled for the proposal in three committees on Tuesday. And floor votes could immediately follow action by the panels, a top lawmaker says.
Put simply, things are moving fast—which is consistent with what legislative leaders and Gov. Andrew Cuomo (D) said to expect after a deal was reached. The Assembly Codes and Ways & Means Committees and the Senate Finance Committee are scheduled to start considering the legislation within minutes of each other on Tuesday morning.
While the bill is not currently listed on the floor schedule for either body, Assembly Majority Leader Crystal Peoples-Stokes (D) said on Monday that she anticipates that a vote in her chamber will take place after the committees move the bill. Cuomo will sign the measure "right away," she told a WIVB-TV reporter.
I just spoke with Assemblywoman Crystal Peoples-Stokes, who told me she expects a vote on the marijuana bill tomorrow after it gets through the committees. She also tells me she expects to governor to sign the bill "right away". https://t.co/AwrwZ3dbC1

— Chris Horvatits (@ChrisHorvatits4) March 29, 2021
This legislation is being handled outside of the budget, but lawmakers are still pushing to pass it on schedule ahead of Thursday's budget deadline.
Peoples-Stokes, who is carrying the Assembly version of the bill, said last week that the legislation they negotiated with the governor "provides long awaited marijuana justice for New Yorkers, and makes significant steps and investments to begin to address the generational devastation caused by marijuana prohibition and mass incarceration."
Senate Finance Chairwoman Liz Krueger (D), the lead Senate sponsor of the Marijuana Regulation and Taxation Act (MRTA) whose panel is set to take up the bill on Tuesday, similarly said that the newly revised version of her legislation will "legalize adult-use cannabis in a way that foregrounds racial justice, while balancing safety with economic growth, encouraging new small businesses, and significantly diminishing the illegal market."
Cuomo said that "for generations, too many New Yorkers have been unfairly penalized for the use and sale of adult-use cannabis, arbitrarily arrested and jailed with harsh mandatory minimum sentences."
"After years of tireless advocacy and extraordinarily hard work, that time is coming to an end in New York State," the governor said. "Legalizing adult-use cannabis isn't just about creating a new market that will provide jobs and benefit the economy—it's also about justice for long-marginalized communities and ensuring those who've been unfairly penalized in the past will now get a chance to benefit. I look forward to signing this legislation into law."
Here's a summary of the main components of the 128-page New York marijuana legalization bill: 
-Adults 21 and older would be able to possess and purchase marijuana products from licensed retailers, which are expected to launch sometime in 2022.
-Effective immediately, there would be no penalties for public possession of up to three ounces of cannabis or 24 grams of marijuana concentrates,
-Adults could also cultivate up to six plants for personal use, three of which could be mature. A maximum of 12 plants could be grown per household with more than one adult. Homegrow would not take effect until regulators set rules for it, and they would have a maximum of six months to do so for medical patients and must do so for adult-use consumers no later than 18 months after the first retail recreational sales begin. Once home cultivation becomes legal, people could store up to five pounds of cannabis at home.
-People with convictions for marijuana-related activity made legal under the legislation would have their records automatically expunged.
-Protections against discrimination in housing, educational access and parental rights would be instituted for people who consume cannabis or work in the marijuana industry.
-A system of licenses for commercial cultivators, processors, distributors, retailers, cooperatives and nurseries would be created, with a prohibition on vertical integration except for microbusinesses and existing medical cannabis operators.
-Social consumption sites and delivery services would be permitted.
-Individual jurisdictions would be allowed to opt out of allowing retailers or social consumption sites by the end of this year, but residents could seek to override such bans via a local referendum process.
-A new Office of Cannabis Management—an independent agency operating as part of the New York State Liquor Authority—would be responsible for regulating the recreational cannabis market as well as the existing medical marijuana and hemp programs and would be overseen by a five-member Cannabis Control Board. Three members would be appointed by the governor, and the Senate and Assembly would appoint one member each.
-The legislation sets a goal of having 50 percent of marijuana business licenses issued to social equity applicants, defined as people from "communities disproportionately impacted by the enforcement of cannabis prohibition" as well as minority- and women-owned businesses, disabled veterans and financially distressed farmers.
-Cannabis products would be subject to a state tax of nine percent, plus an additional four percent local tax that would be split between counties and cities/towns/villages, with 75 percent of the local earnings going to the municipalities and 25 percent to the counties. Marijuana distributors would also face a THC tax based on type of product, as follows: 0.5 cents per milligram for flower, 0.8 cents per milligram for concentrated cannabis and 3 cents per milligram for edibles.
-Tax revenue from marijuana sales would cover the costs of administering the program. After that, 40 percent of the remaining dollars would go to a community reinvestment fund, 40 percent would support the state's public schools and 20 percent would fund drug treatment facilities and public education programs.
-Police could not use the odor of cannabis to justify searches.
-The State Department of Health would oversee a study of technologies for detecting cannabis-impaired driving, after which it could approve and certify the use of such a test. Additional funds for drug recognition experts also would be made available.
-Driving while impaired from marijuana would remain a misdemeanor despite early reports that lawmakers had settled on downgrading it to a violation.
-The state's existing medical cannabis program would also be changed to expand the list of qualifying conditions and allow patients to smoke marijuana products. Patients could also obtain a 60-day, rather than 30-day, supply.
-Smokable hemp flower sales would be allowed.
-Current medical cannabis businesses could participate in the recreational market in exchange for licensing fees that will help to fund the social equity program.
"The legislature finds that existing marihuana laws have not been beneficial to the welfare of the general public," the bill's findings section states. "Existing laws have been ineffective in reducing or curbing marihuana use and have instead resulted in devastating collateral consequences including mass incarceration and other complex generational trauma, that inhibit an otherwise law abiding citizen's ability to access housing, employment opportunities, and other vital services. Existing laws have also created an illicit market which represents a threat to public health and reduces the ability of the legislature to deter the accessing of marihuana by minors. Existing marihuana laws have disproportionately impacted African-American and Latinx communities."
—
Marijuana Moment is already tracking more than 900 cannabis, psychedelics and drug policy bills in state legislatures and Congress this year. Patreon supporters pledging at least $25/month get access to our interactive maps, charts and hearing calendar so they don't miss any developments.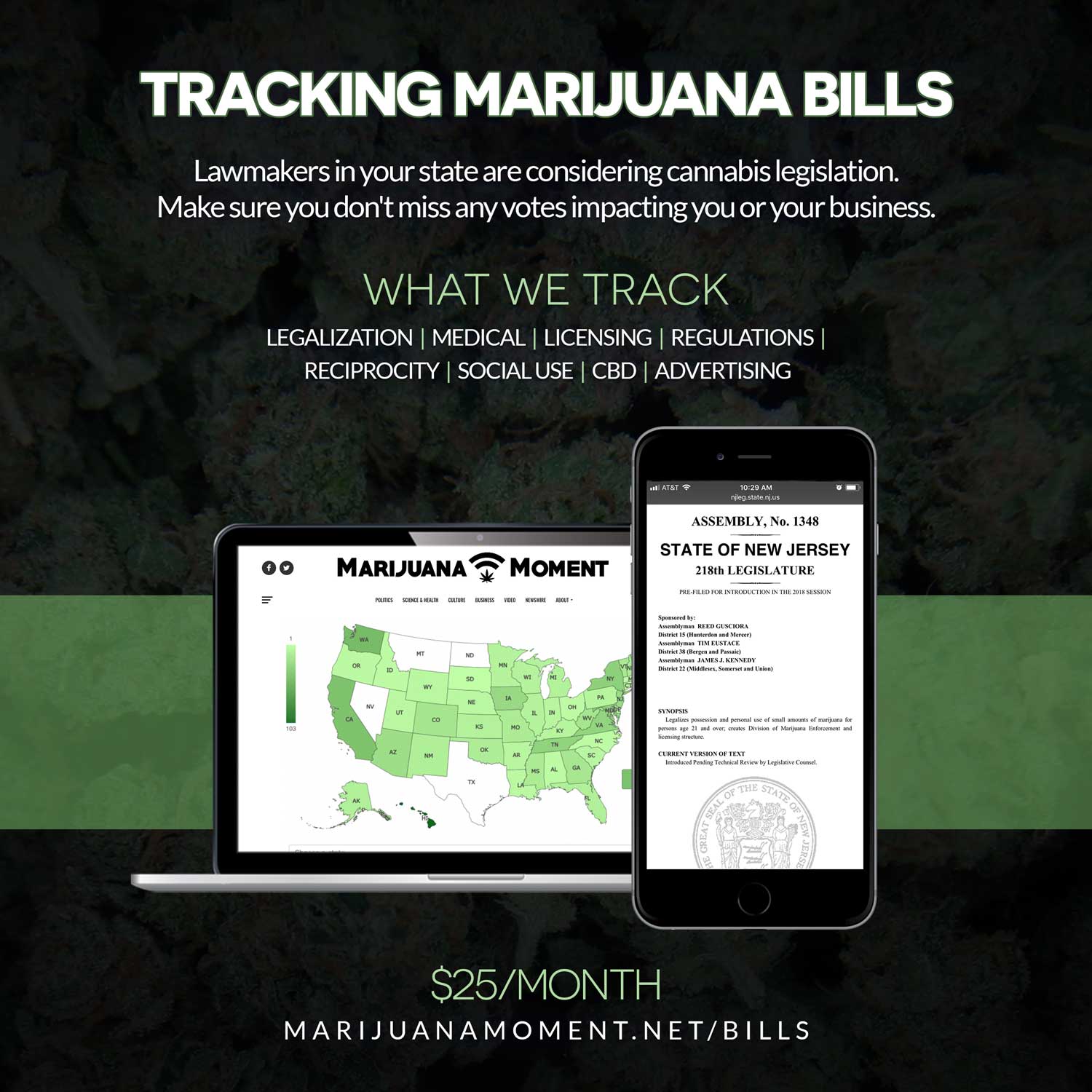 Learn more about our marijuana bill tracker and become a supporter on Patreon to get access.
—
Cuomo said last week that he and lawmakers were "inches" away from reaching a final deal on the legalization proposal, adding that enacting the reform is a "priority" this year to make the state the "progressive capital of the nation."
The governor has made several concessions to the legislature that represent large differences from the legalization plan he proposed in his annual budget, accepting provisions allowing home cultivation and directing how to distribute cannabis tax revenue for social equity purposes.
Earlier, he also proposed amendments to his own legislation last month that he hoped would address certain concerns from lawmakers and advocates. Those changes primarily concerned that issues such as social equity funding and criminal penalties for underage marijuana possession.
Senate Majority Leader Andrea Stewart-Cousins (D) said in a press release on Saturday that "there were many important aspects of this legislation that needed to be addressed correctly—especially the racial disparities that have plagued our state's response to marijuana use and distribution as well as ensuring public safety—and I am proud we have reached the finish line."
Assembly Speaker Carl Heastie (D) said legalization "had to be done the right way—in a way that would help not harm our communities that have been devastated by the state's drug laws."
"The MRTA does not just legalize the adult use of marijuana," he said, "but it rights decades of disproportionately targeting people of color, ensures they are included in the legal marijuana industry and reinvests in education and in communities that have been harmed."
State Attorney General Letitia James (D) said legalization "is a racial and criminal justice imperative" and "a critical step towards a fairer and more just system in New York."
Peoples-Stokes said earlier this month that talks had been "really good and really fruitful and I'm really encouraged." In fact, "I've never felt this encouraged before." That's despite her saying just days earlier that negotiations with the governor's office over the legalization had become heated to the point of screaming.
In the late stages of the negotiations, lawmakers said that they had reached an "impasse" with the governor over provisions related to impaired driving.
But Stewart-Cousins said last week that the legislature was "really, really, really close on marijuana" following talks with executive staff office over recent weeks. "We have gotten past the impasse of the impaired driving."
Krueger said earlier this month that she's "feeling that there is impetus to get this done as quickly as possible, and I am prepared to do everything in my power to close this out, get this bill to both floors and get it signed by the governor."
There's been speculation that the growing number of sexual harassment allegations against the governor—in addition to controversy over the state's handling of nursing home COVID-19 death data—would leave him with less political clout to negotiate on behalf of his proposal over that of the lawmakers.
Krueger said that "you can't ignore the fact that there was an interest in getting the marijuana bill done" on the governor's end as these allegations were raised. "That seemed to pop up at around the same time." However, she caveated, "pick a day and another shoe was dropping for the Cuomo administration."
Another factor working against Cuomo's negotiating power is that Democrats now have supermajority control over the legislature, which could embolden them to override a potential veto if they were to pass a legalization bill that contained provisions the governor didn't like.
New York lawmakers last month held the first public hearing of the year on proposals to legalize cannabis, specifically focusing on budget implications.
Legislators heard testimony during the joint session from two pro-legalization industry representatives and one opponent. Despite their ideological differences when it comes to legalization in general, all three panelists were critical of Cuomo's reform proposal. The two reform advocates said they would prefer to advance the MRTA over his legislation.
Lt. Gov. Kathy Hochul (D)—who would become governor is Cuomo were to resign or be impeached—told Marijuana Moment in a January interview that there would be room for revisions to the current governor's budget plan, stating that "much of it is going to be negotiated with the legislature, and all these details can be resolved with their input as well."
This is the third year in a row that Cuomo has included a legalization proposal in his budget plan. The last two times, negotiations with the legislature stalled amid disagreements over certain components such as the tax structure for the market and funding for social equity programs.
There's growing recognition among lawmakers in the state that legalization is an inevitability.
The top Republican in the New York Assembly said in December that he expects the legislature to legalize cannabis this session.
Cuomo said in November that the "pressure will be on" to end cannabis prohibition in the state following New Jersey voters' passage of a legalization referendum.
Biden DOJ Pick Claims She 'Never' Advocated Decriminalizing Drugs Even Though She Wrote An Op-Ed On It
Photo courtesy of Mike Latimer.