New York City Ban On Pre-Employment Marijuana Testing Takes Effect, But Not For All Workers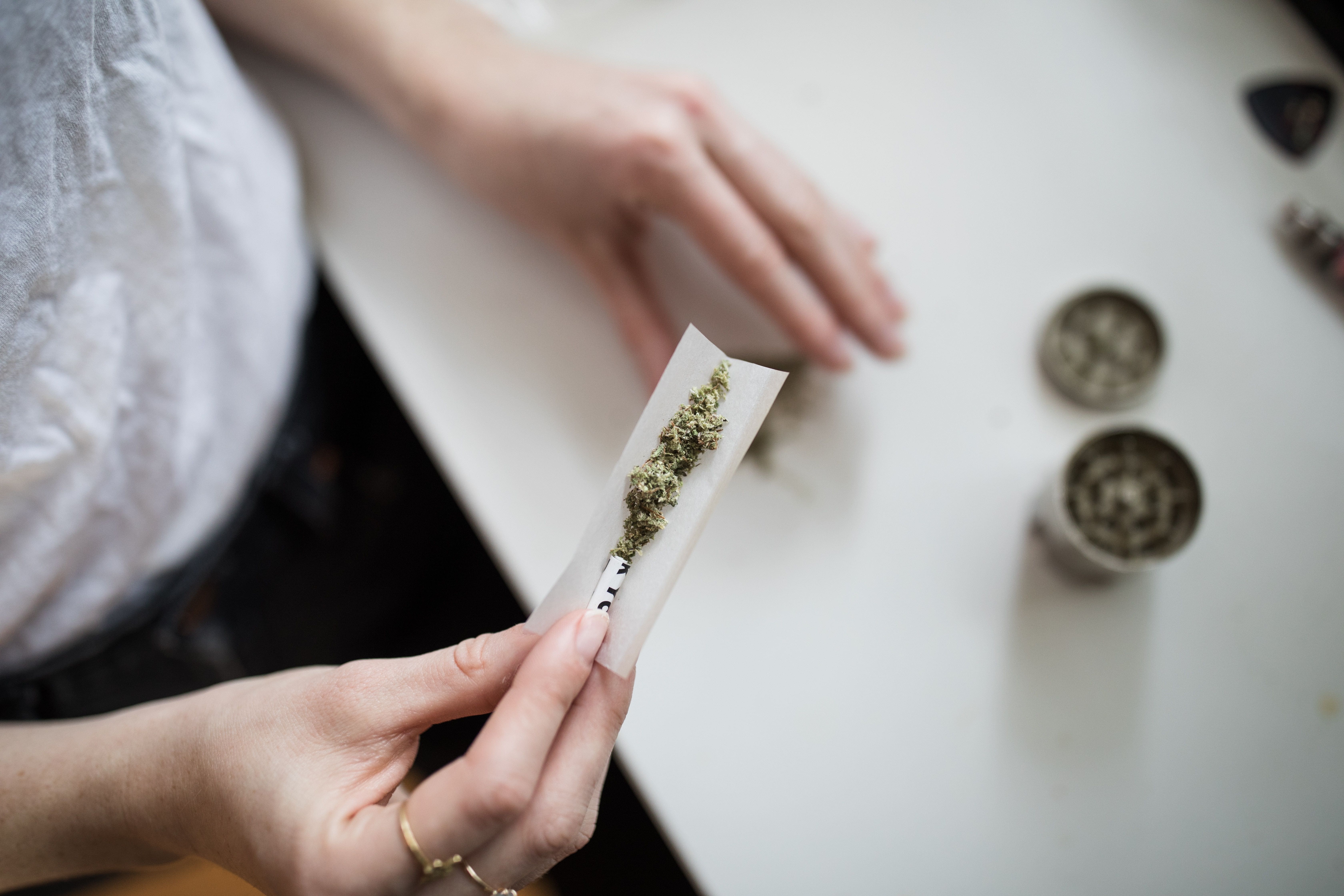 As of Sunday, many New York City employers are no longer able to require pre-employment drug testing for marijuana as a part of the hiring process—though there are a series of exemptions to the policy, including some that are still being finalized.
The City Council approved the ban last year, and it was enacted without Mayor Bill de Blasio's (D) signature. It stipulates that, generally speaking, companies in the city can't conduct pre-employment tests for THC metabolites unless the position is safety sensitive.
What exactly constitutes such a position has been subject to debate. As originally written and passed, the bill included language carving out exceptions from the prohibition on testing for those applying to certain jobs such as police officers and people charged with supervising or caring for children, as well as positions "tied to a federal or state contract or grant."
However, it also contains a provision that allowed the New York City Commission on Human Rights to expand the list of excepted jobs. And that's what the body did last month with proposed regulations, which were open for public comment until April 27. The commission also held a virtual hearing on the issue on April 16.
Under the commission's proposal, workers who use heavy machinery, spend a significant amount of time at a construction site, work with power or gas utility lines or use a motor vehicle on approximately a daily basis would still be subject to pre-employment drug testing for cannabis.
Effective May 10, 2020, drug tests for marijuana can't be part of the job application process for most jobs in NYC. Check out our factsheet to learn more: https://t.co/Uh1KTQ67os pic.twitter.com/wRuXrYcUwY

— NYC Human Rights (@NYCCHR) May 11, 2020
While those exemptions haven't yet been finalized, the commission announced in a notice on Friday that "claims arising between May 10, 2020 and the date when the rules are finalized, the Commission will not be filing enforcement actions related to the above-listed positions."
In other words, if a worker files a complaint that an employer required pre-employment drug testing for a position that fits a description under the commission's proposed regulations, the body will not take enforcement action against the company even as those rules are still in the process of being finalized.
Reform advocates have widely celebrated the policy overall, applauding local lawmakers for taking steps to protect cannabis consumers against discrimination. But some—including the Marijuana Policy Project (MPP)—argue that the exemptions are excessively broad.
"MPP understands that the City Council decided to exclude safety sensitive positions. However, MPP believes the proposed rule goes [beyond] what is required by" the bill, DeVaughn Ward, senior legislative counsel at MPP, said in written testimony to the commission. "We are particularly concerned by the inclusion of a limitation for anyone who drives daily, which would impact large number of working class New York City residents."
"Science has proven that cannabis can stay in one's system up to a month after consumption. This means a positive test for marijuana does not prove one is impaired while at work," he added. "MPP urges the Commission to reconsider the proposed rule and narrowly tailor the exceptions to those expressly required by" the original legislation.
New York City Public Advocate Jumaane Williams, who sponsored the legislation that created the ban, said he's opposed to adding any exemptions to the law because he believes that "no individual should be tested for THC, and I stand firmly against any expansion of exemptions to Local Law 91."
"Creating more exemptions and loopholes to this law will unjustifiably deter qualified employees from obtaining gainful employment," he wrote. "Maintaining the original intent of the legislation, the City should be pushing to reduce the stigma around marijuana and working to restore justice for the millions of black and brown communities who have been the victims of marijuana criminalization and discrimination."
Other groups expressed strong support for the commission's list of additional exemptions to the testing ban.
The American Automobile Association (AAA) said the proposed rule would cover roadside technicians it employs, and they said approving the regulations would ensure public safety.
"AAA strongly believes maintaining pre-employment drug testing for emergency roadside technicians will ensure the safety of the public, our members and our roadside assistance employees," the organization's New York chapter said. "AAA currently employs 90 roadside technicians in New York City who are responsible for providing safe and reliable emergency service for disabled vehicles twenty-four hours per day and seven days a week, in every weather condition."
A representative from Verizon also weighed in, stating that the the company's "workforce of telecommunications technicians represent a substantial part of our embedded employee base that should be exempt from this rule."
"Ensuring safety in these instances are of utmost importance and it is for that reason we respectfully request that telecommunications technicians be exempt," Verizon said. "Understanding the need to keep our employees safe, and our infrastructure secure we believe these exceptions are imperative."
The drug testing industry is, perhaps unsurprisingly, in favor of expanding the list of exemptions to the testing ban.
"Restricting an employer's right to test for THC is the first step to prohibiting employers from all substance testing that puts accident, injury and fatality liability directly upon them," the National Drug and Alcohol Screening Association (NDASA) said, adding that it would "recommend, on behalf of our membership and the employers we represent, that this City Commission consider allowing ANY and ALL employers to choose a Drug Free Workplace for all."
"Without exempting all employers or offering the ability to opt-in or out of Local Law 91 then a burden will be put on the shoulders of employers that would prefer to provide safe work environments by forcing them to accept applicants that are using a known impairing substance," NDASA said.
Quest Diagnostics said it "is a strong advocate for an employer's right to drug test applicants and employees as a component of maintaining a safe workplace." And while the drug testing company said it doesn't take a position on marijuana legalization, it "believes that any law or ordinance legalizing the recreational use of cannabis should protect an employer's right to maintain drug-free workforce policies for safety-sensitive employees."
Of course, cannabis remains illegal for recreational use in New York despite efforts from Gov. Andrew Cuomo (D) and legislators to enact it through the state budget over the past two years. But the City Council did draft the testing ban with the expectations that marijuana would eventually become legal for adult use in the state.
A top New York lawmaker said that last month that she's still hoping to get cannabis legalization passed this year despite challenges presented by the coronavirus outbreak.
Top Vermont Lawmaker Says Legal Marijuana Sales Bill Will Be Taken Up After Coronavirus Response