New Sessions Memo: Does It Impact Marijuana?
Cannabis industry insiders are wondering how a new memo issued late last week by U.S. Attorney General Jeff Sessions could impact marijuana enforcement.
Under an Obama-era directive to federal prosecutors that Sessions himself recently said remains in effect, states can generally implement their own cannabis law without much federal interference, as long as they abide by certain guidelines set out by the Department of Justice.
But in a new document released on Friday, Sessions is asking Associate Attorney General Rachel Brand to review existing department guidance that "effectively bind[s] private parties without undergoing the rulemaking process."
It's unclear whether the new move puts the so-called "Cole memo" (named for the then-deputy U.S. attorney general who authored it in 2013) at risk.
"Guidance documents can be used to explain existing law," Brand said in a press release issued along with Sessions's new memo. "But they should not be used to change the law or to impose new standards to determine compliance with the law… This Department of Justice will not use guidance documents to circumvent the rulemaking process, and we will proactively work to rescind existing guidance documents that go too far."
Could that apply to the Cole memo, which some critics have viewed as an inappropriate unilateral workaround of federal prohibition without actually changing federal law?
On the one hand, the new Sessions directive seems mostly aimed at preventing federal agencies from issuing memos that directly tell entities outside the government what to do, rather than internal guidance about how Justice Department personnel should enforce the law.
The new memo "does not address documents informing the public of the Department's enforcement priorities or factors the Department considers in exercising its prosecutorial discretion," Sessions writes. "Nor does it address internal directives, memoranda, or training materials for Department personnel directing them on how to carry out their duties…"
But the wording of a few provisions of Sessions's new directive seems to leave its potential effects for the Cole memo within reach.
"To the extent guidance documents set out voluntary standards (e.g., recommended practices), they should clearly state that compliance with those standards is voluntary and that noncompliance will not, in itself, result in any enforcement action," one of its bullet points reads.
The Cole memo says states that don't effectively prevent impaired driving, youth access to cannabis or interstate diversion of marijuana, among other criteria, are at risk of federal interference.
While the directive was addressed to federal prosecutors, its language sends a clear warning to local officials that they'd better follow the letter of the memo lest they be invited to federal court by the Department of Justice.
"The Department's guidance in this memorandum rests on its expectation that states and local governments that have enacted laws authorizing marijuana-related conduct will implement strong and effective regulatory and enforcement systems," it read.
"Jurisdictions that have implemented systems that provide for regulation of marijuana activity must provide the necessary resources and demonstrate the willingness to enforce their law and regulations in a manner that ensures they do not undermine federal enforcement priorities," Cole warned. "If state enforcement efforts are not sufficiently robust to protect against the harms set forth above, the federal government may seek to challenge the regulatory structure itself in addition to continuing to bring individual enforcement actions, including criminal prosecutions, focused on those harms."
That passage could also implicate two other bullet points in Sessions's new directive.
"Guidance documents should not be used for the purpose of coercing persons or entities outside the federal government into taking any action or refraining from taking any action beyond what is required by the terms of the applicable statute or regulation."
"Guidance documents should not use mandatory language such as 'shall,' 'must,'
'required,' or 'requirement' to direct parties outside the federal government to take or
refrain from taking action, except when restating—with citations to statutes, regulations,
or binding judicial precedent—clear mandates contained in a statute or regulation."
There is nothing in the Controlled Substances Act or any other federal law that requires states to enact or spend resources to enforce bans on cannabis use or distribution.
The Drug Enforcement Administration remains free to go after people for violating federal marijuana prohibition regardless of state law, but federal authorities cannot force local officials to assist them in those actions.
But an argument could be made that the not-strictly-binding Cole memo effectively "coerces" them into doing so by making federal cannabis actions contingent on local officials' efforts to cut down on certain federal enforcement priority areas.
It is unclear if Sessions intends for the new memo to flag the Obama-era marijuana policy, but that could be one implication of a process that will not take place outside of his office.
"I direct the Associate Attorney General, as Chair of the Department's Regulatory Reform Task Force, to work with components to identify existing guidance documents that should be repealed, replaced, or modified in light of these principles," Sessions writes in the new document.
Of course, as attorney general, Sessions could rescind the Cole memo himself at any time, or direct a subordinate to replace it with a new policy. He doesn't need the new review process created by Friday's document to justify its deletion.
But by directing Brand to lead a review of existing guidance, Sessions could put a layer of political insulation between himself and an eventual flagging and rescinding of Obama-era cannabis enforcement policy that remains popular among voters and lawmakers of both parties.
Last week, Sessions testified at a House hearing that the Trump administration's cannabis policy "is the same, really, fundamentally as the Holder-Lynch policy, which is that the federal law remains in effect and a state can legalize marijuana for its law enforcement purposes but it still remains illegal with regard to federal purposes."
On the campaign trail, then-candidate Donald Trump repeatedly pledged to respect state marijuana laws.
But in April, Sessions directed a Justice Department task force to review the Obama administration memo and make recommendations for possible changes.
However, that panel did not provide Sessions with any ammunition to support a crackdown on states, according to the Associated Press, which reviewed excerpts of the task force's report to the attorney general.
It remains to be seen whether the Cole memo will be flagged during the new review.
GOP & Dems Team Up To Shield State Marijuana Laws From Jeff Sessions
The Justice Department should be blocked from enforcing federal marijuana prohibition in states that have enacted legalization, a bipartisan group of 59 lawmakers wrote in a new letter.
"We are concerned about the Department of Justice enforcing federal marijuana law in a way that blocks implementation of marijuana reform laws in those states that have passed such reforms," the lawmakers, led by Reps. Tom McClintock (R-CA) and Jared Polis (D-CO), wrote to top decisionmakers on the House Appropriations Committee on Friday. "The issue at hand is whether the federal government's marijuana policy violates the principles of federalism and the Tenth Amendment. Consistent with those principles, we believe that states ought to retain jurisdiction over most criminal justice matters within their borders. This is how the Founders intended our system to function."
The legislators want congressional leaders to insert a new provision into a funding bill covering the Justice Department's 2019 budget that would prevent federal prosecutors, the Drug Enforcement Administration and other agencies from spending money to go after people who are in compliance with state marijuana laws.
The language the lawmakers want included in the funding bill reads:
"None of the funds made available in this Act to the Department of Justice may be used to prevent any of the several states from implementing their own laws that authorize the use, distribution, possession, or cultivation of marijuana on non-Federal lands within their respective jurisdictions."
Separately on Friday, a group of 62 House Republican and Democrats sent a letter requesting the extension of existing, more limited appropriations protections that shield state medical cannabis laws from Justice Department intervention.
The medical marijuana provision has been part of federal since 2014, and has been extended with bipartisan House and Senate votes several times.
The broader protections to shield all state marijuana laws, including those that allow recreational use, from federal interference came just nine flipped votes short of passage in 2015. The number of states with legalization has more than doubled since then, and lawmakers from places with new laws would be more likely to support it if another vote were held, but House leaders have since blocked floor consideration of cannabis-related measures.
"As I have promised my fellow Coloradans, I will continue to advocate for this simple amendment to be added to the federal budget – shielding Colorado from the Trump administration's attacks on states that have legalized marijuana," Polis said in a press release about the new letter. "It would be a temporary, but urgent and necessary fix, as I continue to push for passage of my Regulate Marijuana Like Alcohol Act, which would finally lift the federal prohibition on marijuana."
In the letter, the lawmakers argue that letting states enact their own cannabis laws is in keeping with constitutional principles laid out by the Founders of the nation.
"Experiences of states that have legalized marijuana, as compared to the experiences of states that have not, constitute the very 'laboratories' of social and economic experiments that were described by Chief Justice Louis Brandeis when he wrote about the beauty of the Tenth Amendment," they said. "Our constitutional framework has afforded the whole nation the chance to allow states to differ on many matters of public policy, including marijuana."
Stop Jeff Sessions From Busting Medical Marijuana, Bipartisan Lawmakers Demand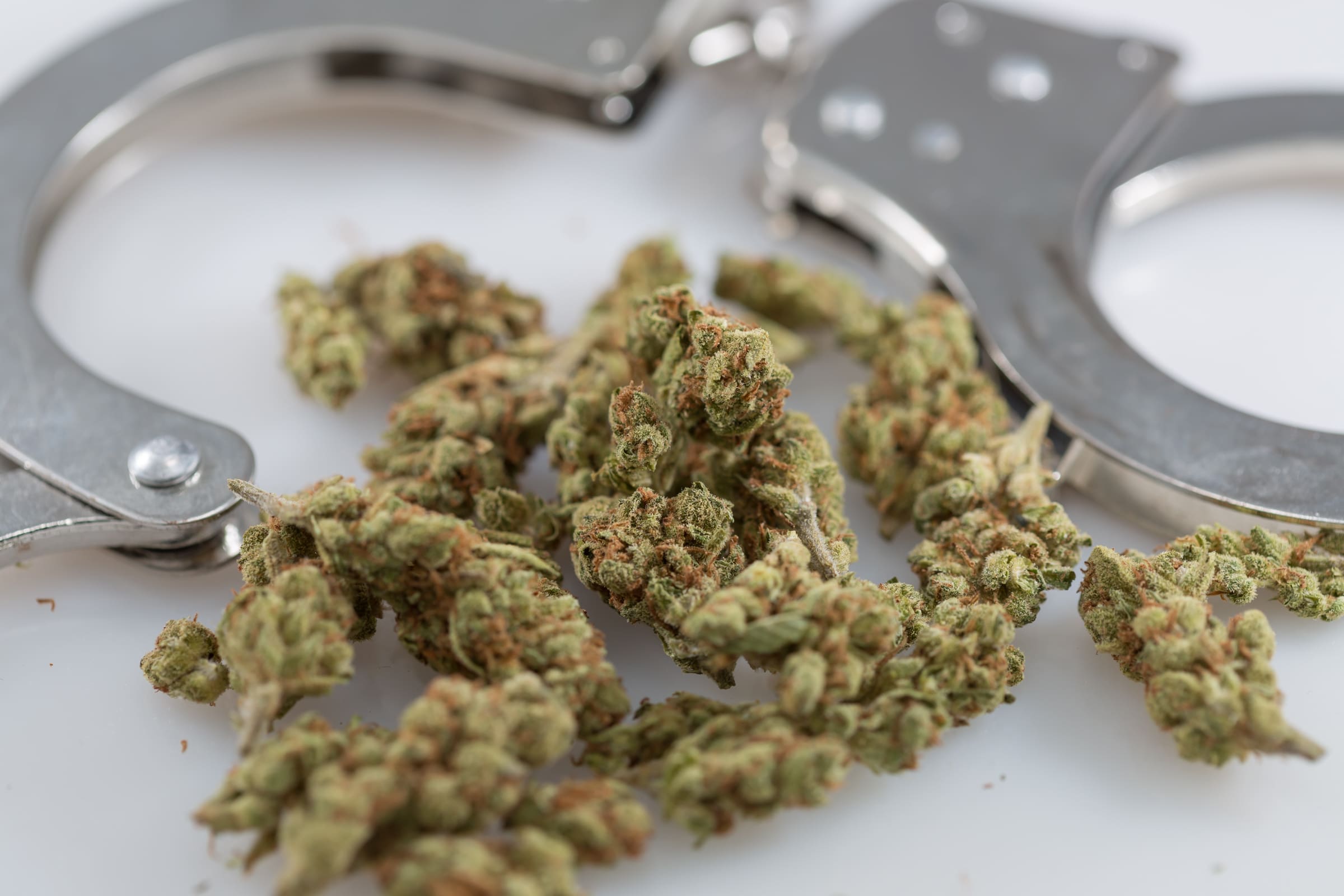 A bipartisan group of 62 members of Congress is asking House leaders to protect state medical marijuana policies and the patients and businesses that rely on them from federal enforcement agents and prosecutors.
"We respectfully request that you include language barring the Department of Justice from prosecuting those who comply with their state's medical marijuana laws," the lawmakers, led by Reps. Dana Rohrabacher (R-CA) and Earl Blumenauer (D-OR), wrote in a letter sent to the top Republican and Democrat on the House Appropriations Committee on Friday. "We believe such a policy is not only consistent with the wishes of a bipartisan majority of the members of the House, but also with the wishes of the American people."
Please visit Forbes to read the rest of this piece.
(Marijuana Moment's editor provides some content to Forbes via a temporary exclusive publishing license arrangement.)
Medical Marijuana Ban A "Disgrace," Congresswoman Tells Trump Veterans Chief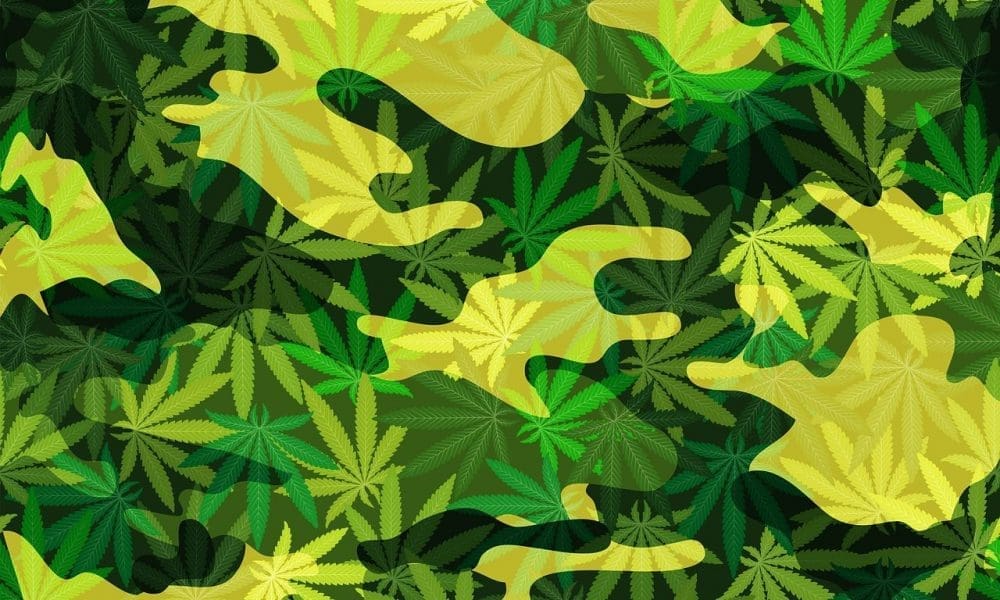 A congresswoman took a top Trump administration official to task over a policy that blocks military veterans from getting medical marijuana recommendations through the doctors that know them best, calling the federal government's stance "a shame and disgrace."
The U.S. Department of Veterans Affairs currently prohibits its physicians from filling out medical cannabis recommendations for veterans, even in states where it is legal.
"Coming from California, of course, you know we have a variety of dispensaries which make marijuana available to patients and veterans who use it for PTSD and chronic pain, and it works," Congresswoman Barbara Lee (D-CA) told VA Sec. David Shulkin on Thursday.
"So what's the problem?" she asked. "What's the federal statute that blocks the VA from doing this, and not letting physicians simply recommend cannabis to veterans who need it? And it's proven that it works."
In a series of public remarks over the course of the past year, Shulkin has repeatedly claimed that overarching federal law blocks VA from recommending or even participating in research on medical marijuana.
But advocates have pointed out that there is no federal statute blocking the VA from changing its own internal policies on medical cannabis recommendations.
During the exchange, Shulkin seemed to be unaware of the distinction between prescribing medical marijuana, which no doctor can do due to its Schedule I status, and simply recommending it, which is how patients get access in the 29 states that allow its legal use.
"Filling out a questionnaire, isn't that the step towards prescribing?" the secretary asked during the exchange with Lee, which took place at a hearing of the U.S. House Appropriations Subcommittee on Military Construction, Veterans Affairs and Related Agencies. "My understanding is federal law would not allow the physician to write the prescription, so I have to understand what the questionnaire would be in order to make a recommendation but not write a prescription."
"Could we show you that questionnaire, Mr. Secretary?" Lee asked. "Because veterans need this, it works, and it's a shame and disgrace that the VA is preventing this type of treatment that works."
"Absolutely," Shulkin replied. "I'd be glad to review that."
Marijuana Moment supporters on Patreon can view video of the exchange below:
Shulkin has the unilateral authority to rescind the internal ban and clear the way for VA doctors to recommend medical cannabis to veterans in states where it is legal, but he has repeatedly claimed that federal law — without citing a particular statute — blocks him from doing so.
In recent weeks, a number of prominent veterans advocacy organizations like the American Legion and Iraq and Afghanistan Veterans of America have stepped up the push for access to medical cannabis.
Veterans Groups Battle Medical Marijuana Ban On Capitol Hill