Top GOP Senator's Bill Lets DC Legalize Marijuana Sales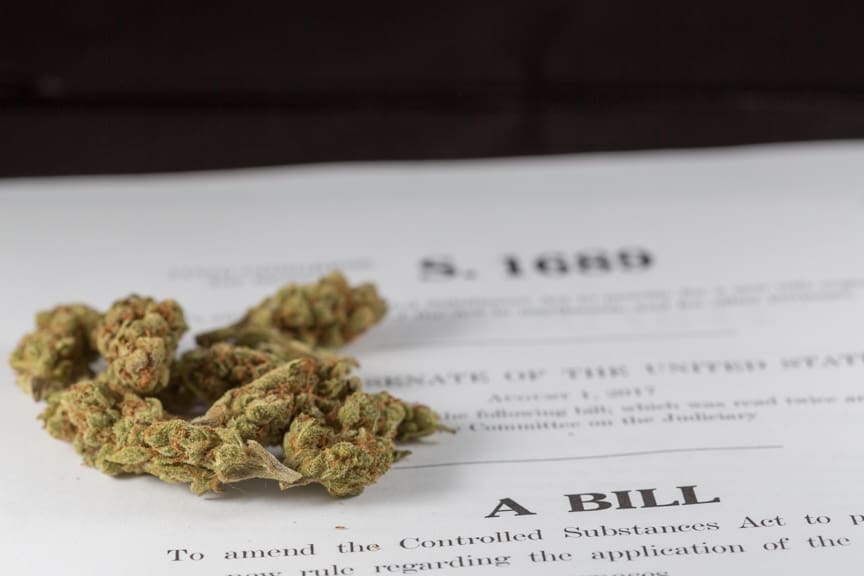 Washington, D.C. would finally be allowed to legalize marijuana sales under a new bill authored by a powerful Republican senator.
Voters in the nation's capital approved a ballot initiative that legalized cannabis possession and home cultivation in 2014. But under a current annual budget rider, the city is not allowed to spend its own money setting up a legal regulatory system for marijuana sales. As such, the city can't earn tax revenue on recreational marijuana like Colorado and seven other states that have ended prohibition are.
That would change under legislation released on Monday by Sen. Thad Cochran (R-MS), chairman of the powerful Appropriations Committee.
The new bill, which funds various federal agencies and concerns appropriations covering the District of Columbia government, is totally silent on the matter of D.C. marijuana sales. That means that if its language is enacted as part of a Fiscal Year 2018 spending agreement, the ban in current law will disappear.
But, unfortunately for marijuana legalization advocates, it's not that easy. The version of 2018 spending legislation approved by the House in September not only continues the current ban but actually broadens its language to close a potential loophole that advocates had urged D.C. officials to pursue in order to fund regulation of legal cannabis sales.
As a result, if the language in the new bill released by Cochran on Monday is approved by the Senate, the differences will need to be reconciled by a conference committee made up of a handful of members from either chamber. And at that stage, behind closed doors, anything could happen.
In 2015, Cochran made a similar move by excluding the D.C marijuana sales ban language in a chairman's mark. But the House-passed ban was included in that year's version of final spending legislation anyway.
Feds Won't Get Marijuana Crackdown Help From Colorado, Governor Candidate Says
If the feds want to crack down on businesses or consumers who are complying with Colorado's marijuana laws, they're going to have to do it without any help from the state. That's the stance of a Democratic congressman who is running for governor in 2018.
"I will push back on any federal effort to interfere with our laws and not share information if it's not related to a criminal investigation under our own law or ordered by a court," Congressman Jared Polis said on Monday. "The federal government has very limited law enforcement resources in the states, most of law enforcement is in the hands of cities, counties, and the state and so as long as we don't cooperate it would be hard, almost impossible, for there to be a major federal-only enforcement action."
Polis, who has been one of the leading voices in Congress for cannabis law reform in recent years, is giving up his seat for a shot at being elected his state's next governor next year. But in the meantime, he's still fighting on Capitol Hill to try to scale back federal interference with the cannabis laws of his state and others.
Noting that a current budget rider prevents the U.S. Department of Justice from spending money to undermine state medical cannabis policies, Polis said he's working with colleagues to get it extended into next year.
"I plan to offer it as an amendment if it's not included [in the base Fiscal Year 2018 spending bill] and will do everything I can to get it included," he said in a Reddit "Ask Me Anything" session on. "This restriction on funding being used to contravene state medical marijuana laws has passed Congress before and would probably pass by even more now if we can GET IT TO A VOTE!"
The problem is that House Republican leaders have in recent years blocked the measure and other marijuana amendments from even being considered for floor votes.
Government Shutdown Could Allow Sessions To Launch Marijuana Crackdown
Also in the Reddit thread, Polis talked about the impact of Colorado's marijuana legalization law that voters approved in 2012.
"Overall a POSITIVE," he said. "I supported Amendment 64 and I think that it not only generates tax revenues, creates jobs but also helps drive the criminal cartels out of business!"
When asked if he saw any negatives to the state ending cannabis prohibition, Polis said, "I don't see a lot of downsides to it being legal, I think it's important that we do more work to reduce driving under the influence of any drug or alcohol, and that we try to prevent kids from using marijuana."
New federal data released last week found that youth cannabis use is declining in Colorado since legalization.
Photo courtesy of Polis For Colorado.
First Look At Ohio's 2018 Marijuana Legalization Ballot Measure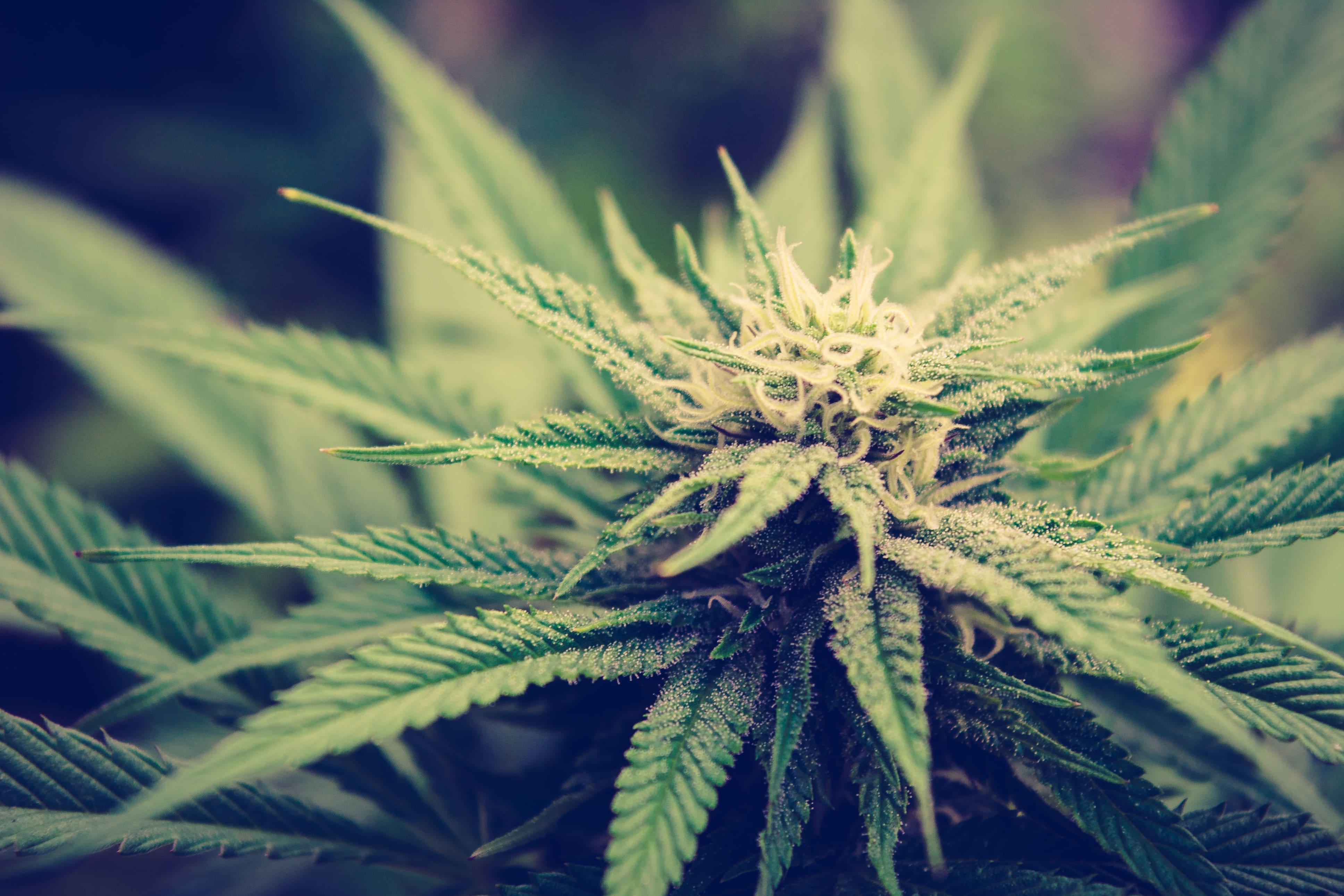 A group that tried and failed to convince Ohio voters to legalize marijuana in 2015 is making another attempt.
On Monday, a team including investor James Gould and political operative Ian James announced that they will work to place a cannabis legalization measure on the state's 2018 ballot.
The Regulate Marijuana Like Alcohol Amendment is described as a "free market" approach and, if approved, would allow people over the age of 21 to use cannabis legally. A system of taxed and regulated cultivation, processing and sales would be created.
"If you can own a bar, or make beer, wine or spirits, you will be able to own a marijuana dispensary, processor or cultivation," the campaign said in an overview of the proposed measure.
Home cultivation would also be allowed.
Valid signatures from 305,592 registered voters are required to qualify the measure for the ballot.
In 2015, Ohio voters overwhelmingly rejected a legalization measure Gould, James and others proposed under the banner of ResponsibleOhio. The initiative generated opposition from many longtime legalization activists because it proposed creating an oligopoly on cannabis cultivation for the very investors who paid to put it on the ballot. Advocates were also turned off by the campaign's usage of a cartoony mascot, "Buddie," which raised concerns about appealing to children.
Gould and James were recently denied an application for a business license under the state's medical cannabis law and are threatening to sue over what they say are shortcomings of regulators' handling of the process, including the fact that a man hired to score proposal has a past drug conviction.
Gould spent significant time at a Monday press conference on the proposed ballot measure instead discussing his gripes with the medical cannabis licensing process.
The group is asking interested parties to weigh in with ideas for specific ballot language. Suggestions can be sent to [email protected].
See the details of the proposed measure below:
2018 Ohio Marijuana Legalization Measure by tomangell on Scribd
Jeff Sessions Just Met With These Anti-Marijuana Activists
U.S. Attorney General Jeff Sessions held a meeting on Friday to discuss marijuana and drug policy with a group of activists working to defeat legalization efforts.
"I think it's a big issue for America, for the country, and I'm of the general view that this is not a healthy substance," Sessions said at the beginning of the gathering. "I think that's pretty clear. And then have the policy response that we and the federal government needs to be prepared to take and do so appropriately and with good sense."
In attendance, according to video of the opening introductions captured by a pool photographer and posted by C-SPAN, were:
Edwin Meese III, U.S. attorney general under the Reagan administration
Kevin Sabet, president and CEO of Smart Approaches to Marijuana
Bertha Madras, a former Office of National Drug Control Policy staffer and a member of President Trump's Commission on Combating Drug Addiction and the Opioid Crisis
Robert DuPont, former director of the National Institute on Drug Abuse
David Evans, executive director of the Drug Free Schools Coalition
All are longtime opponents of legalizing marijuana.
"I appreciate the opportunity to hear your analysis on marijuana and some of the related issues," Sessions told the group. "I do believe, and I'm afraid, that the public is not properly educated on some of the issues related to marijuana. And that would be a matter that we could, all of us together, maybe be helpful in working on and that would allow better policy to actually be enacted."
It is not clear if Sessions has taken the time to meet with any pro-legalization advocates since being confirmed as attorney general in February.
Also attending the Friday meeting was an official from Johns Hopkins Hospital and a Heritage Foundation intern, along with a handful of others who could not immediately be identified.
A screen shot of a meeting agenda that Sessions was carrying upon entering the room appeared to show that one topic of discussion was, "The effect of marijuana on drugged driving."
The group's roundtable discussion itself was closed to the press.
The gathering comes as the Justice Department's overall position on marijuana policy remains uncertain. Sessions has in recent weeks sent mixed signals about his plans for federal marijuana enforcement under the Trump administration.
Last month, he testified before Congress that an Obama-era Justice Department memo that generally allows states to implement their own marijuana laws without interference remains in effect. But last week he told reporters at a briefing that his department is actively conducting talks about potential changes to the policy.
This is a developing story and may be updated.