Top GOP Senator's Bill Lets DC Legalize Marijuana Sales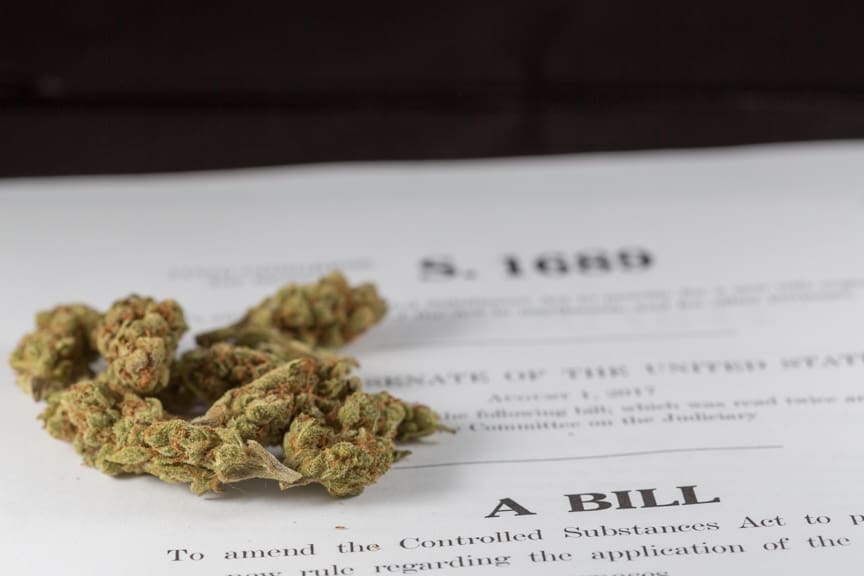 Washington, D.C. would finally be allowed to legalize marijuana sales under a new bill authored by a powerful Republican senator.
Voters in the nation's capital approved a ballot initiative that legalized cannabis possession and home cultivation in 2014. But under a current annual budget rider, the city is not allowed to spend its own money setting up a legal regulatory system for marijuana sales. As such, the city can't earn tax revenue on recreational marijuana like Colorado and seven other states that have ended prohibition are.
That would change under legislation released on Monday by Sen. Thad Cochran (R-MS), chairman of the powerful Appropriations Committee.
The new bill, which funds various federal agencies and concerns appropriations covering the District of Columbia government, is totally silent on the matter of D.C. marijuana sales. That means that if its language is enacted as part of a Fiscal Year 2018 spending agreement, the ban in current law will disappear.
But, unfortunately for marijuana legalization advocates, it's not that easy. The version of 2018 spending legislation approved by the House in September not only continues the current ban but actually broadens its language to close a potential loophole that advocates had urged D.C. officials to pursue in order to fund regulation of legal cannabis sales.
As a result, if the language in the new bill released by Cochran on Monday is approved by the Senate, the differences will need to be reconciled by a conference committee made up of a handful of members from either chamber. And at that stage, behind closed doors, anything could happen.
In 2015, Cochran made a similar move by excluding the D.C marijuana sales ban language in a chairman's mark. But the House-passed ban was included in that year's version of final spending legislation anyway.