Top NFL Owner And Player Expect Marijuana Policy Change Following MLB Action
A top National Football League (NFL) team owner and a star player said this week that they're expecting changes to the league's marijuana policy after the MLB announced it is removing cannabis from the banned substances list for baseball players.
Both Jerry Jones, owner of the Dallas Cowboys, and New England Patriots quarterback Tom Brady touched on the possibility of the NFL's marijuana rules being revisited.
Jones: "We always need to be careful when looking at our behavior," on marijuana and how MLB is dropping it from tested drugs. "I think that you should expect and will expect an adjustment" @1053thefan

— 105.3 The FAN (@1053thefan) December 13, 2019
"I think the world is sensitive to the issue regarding marijuana, and it's also an issue contemporarily that we are excited about being in-step with the social and legal scene as it goes forward," Jones said in an on-air interview with Dallas radio station 105.3 The Fan on Friday.
"I think you should expect and will expect an adjustment of the contemporary way or the present way that marijuana is being thought about."
"We not only have the interest of competitiveness in mind when it comes to any type of substance," he said, "but we have the issue of the law, and we have the issue of the society focus on it. All of that calls and does receive attention when you're discussing this with players."
Listen to Jones's marijuana comments, about 8:45 into the audio below: 
Brady made similar points when asked about MLB's move in an on-air interview with Westwood One Sports on Thursday.
"These are the signs of the times," he said. "The times are changing and progress is good."
"I know there's been talks about that in the NFL as well, and I think the stigma is being removed. And hopefully they're doing a lot of research into whatever benefits there may come from it," Brady said.
Negotiations are currently taking place in a collective bargaining agreement between the NFL teams and the players' association, which is the only time the owners could change their rules on drug testing and punishment.
"I don't know enough about it, I am sure there are a lot experts out there that could weigh in," he said.
Listen to Brady's cannabis comments, around 5:45 into the audio below: 
Jones has historically argued against the NFL's harsh stance on marijuana. As popular opinion has evolved, with 67 percent of Americans now in support of cannabis legalization, there are concerns that punishing players for using the plant may do more harm to the NFL's public perception than good.
"The issue is, we have such visibility. We ask for it. When people turn away, we say 'wait a minute, turn back around, look at us.' We ask for visibility," Jones said. "When we turn it this way, someone can have a hiccup and someone can have an issue and it becomes highly visible, whereas it might not be in the normal workplace."
If an NFL player tests positive for marijuana in an annual drug test, it results in various fines, suspension and rehabilitation. A contracted player can be tested with as little as three hours notice. In 2018, the NFL collectively charged its players $4,000,000 in fines related to substance abuse alone.
Players are thought to side-step the process, passing the annual test and smoking cannabis for the rest of the year. "Everyone knows this game is brutal," former Chargers offensive lineman Kyle Turley told the Los Angeles Times. "Cannabis saved my life, period, and it could help a lot of other players."
Owners are willing to make the league's marijuana policy less punitive, sources close to owners told The Washington Post in October, which would limit NFL Commissioner Roger Goodell's disciplinary power when it comes to cannabis. The league and union are already studying the use of marijuana for pain management.
"I want us to always be careful as we are looking at our behavior," Jones continued, "to not make it look like, as NFL players, that you're inordinately bad actors. And so I want us to always keep that in mind when we're implementing what our rules are as it pertains to any type of behavior."
"Certainly, it's gotta be legal. Behavior can't be tolerated is not legal," he said. "But if it's legal, how we handle that, and how we test that, and what happens when a player doesn't get to play because he's been suspended, and the light it casts on everybody, is of interest to me."
NFL team owners and NFL players' union are currently in collective bargaining negotiations, a subject on which neither party can comment. In the past, the bargaining agreements have lasted as long as 57 days.
MLB Officially Removes Marijuana From Banned Substances List For Baseball Players
Image element courtesy of Marco Verch.
Americans Want Medical Marijuana Dispensaries To Stay Open As 'Essential Services,' Poll Finds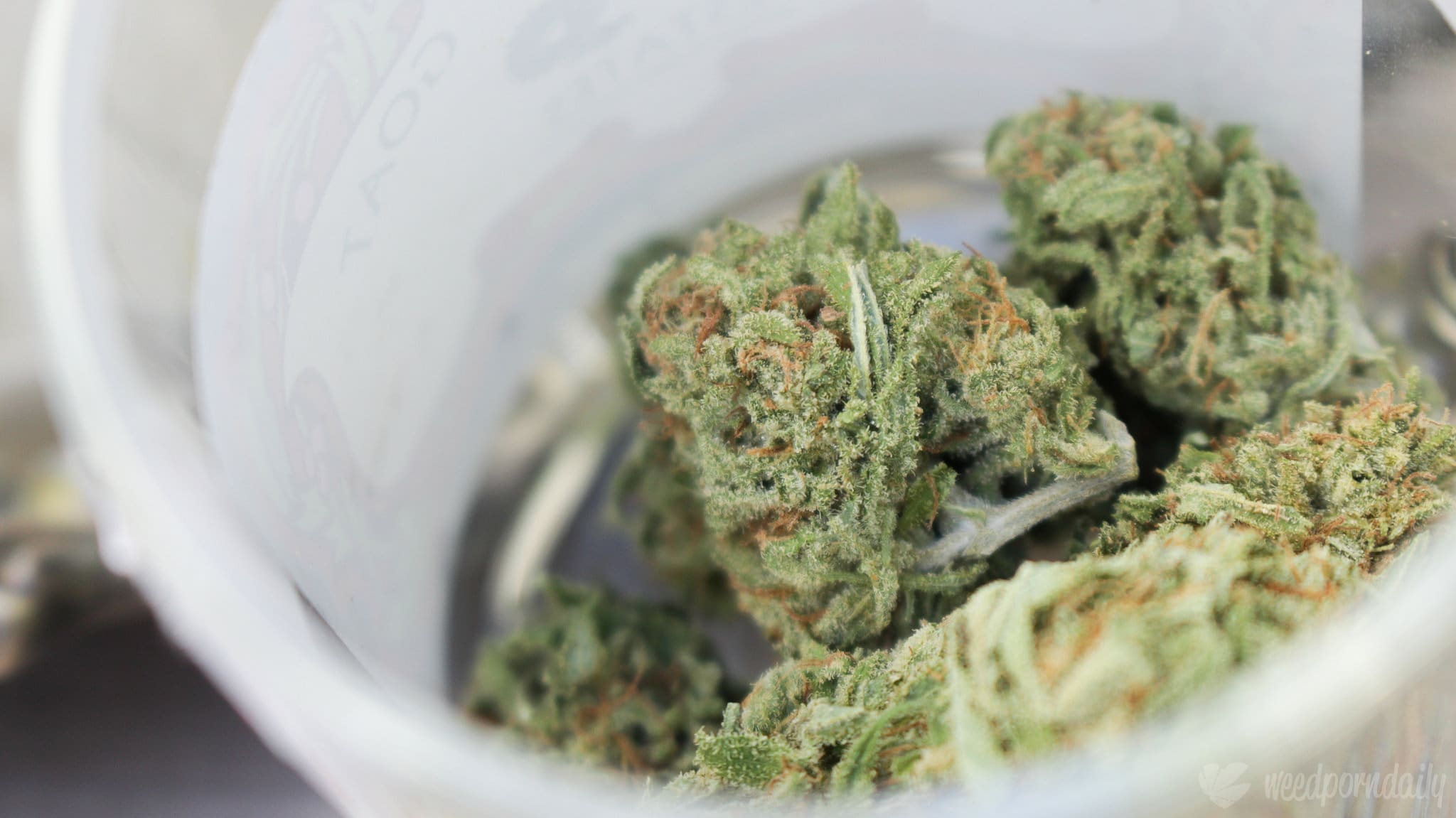 A majority of Americans believe that medical cannabis dispensaries should be kept open as "essential services" amid the coronavirus pandemic, according to a new poll.
The survey asked simply: "Do you believe medical marijuana dispensaries should or should not be considered essential services?"
Fifty-three percent said the cannabis providers should be regarded as essential, 26 percent said they shouldn't and 21 percent said they didn't know.
As state governments across the country grapple with the COVID-19 outbreak, officials have had to make difficult decisions about which businesses are critical enough to remain open and which should be forced to temporarily shut down. In many states with legal cannabis—including California, Colorado, Illinois, Maryland, Massachusetts and New Jersey—officials have determined that medical marijuana dispensaries are, in fact, essential services that can continue to operate.
Many states have also given the "essential" designation to recreational marijuana stores, though some have enacted policies stipulating that consumers can only obtain cannabis products through curbside pickup or delivery services to encourage social distancing.
It's a trend that has reflected the mainstreaming of marijuana in U.S. society, with governments increasingly recognizing that the medicine is valuable and that dispensaries should be treated like other necessary businesses like pharmacies.
YouGov conducted the new online poll, which involved nearly 5,400 people on Wednesday.
Most Americans (53%) believe medical marijuana dispensaries should be considered essential services.

Democrats (62%) are more likely than Independents (52%) and Republicans (43%) to say this.

Subscribe to YouGov Daily for more daily top-line data: https://t.co/9Q2fWMVkxo pic.twitter.com/rsWLKuPMQn

— YouGovUS (@YouGovUS) March 25, 2020
A breakdown of demographics shows that, as in generally the case with cannabis reform issues, Democratic respondents were more likely (62 percent) than Republicans (43 percent) to agree that dispensaries should be considered essential services exempt from business closure requirements. Fifty-two percent of those who identify as independent said the shops should stay open for patients.
A majority of people across all age groups except those 55 and older said dispensaries are essential.
But while dispensaries in many states can continue to serve patients, COVID-19 has had a deleterious impact on drug policy reform efforts across the country.
In California, campaigns to amend the state's cannabis program and legalize psilocybin mushrooms are suspending in-person activities and asking the state to allow for electronic signature gathering. Activists in Washington, D.C. similarly requested that officials allow alternative signature collection for a measure to decriminalize a broad range of psychedelics.
More recently, a campaign to legalize medical cannabis in Nebraska put a temporary pause on its activities in accordance with guidance from health officials. In neighboring South Dakota, activists are urging voters to consider requesting absentee ballots to ensure that measures to legalize marijuana for medical and recreational purposes are successful.
In New York, plans to legalize cannabis through the budget appear to have been derailed as the state prioritizes a coronavirus response. And in Oregon, activists working to legalize psilocybin for therapeutic purposes said their signature collection efforts have hit a snag amid the pandemic.
GOP Senator Says Marijuana Industry Is Stepping Up To Help With Coronavirus Response
Photo courtesy of WeedPornDaily.
Stop Passing That Joint, Top Marijuana Reform Group Says Amid Coronavirus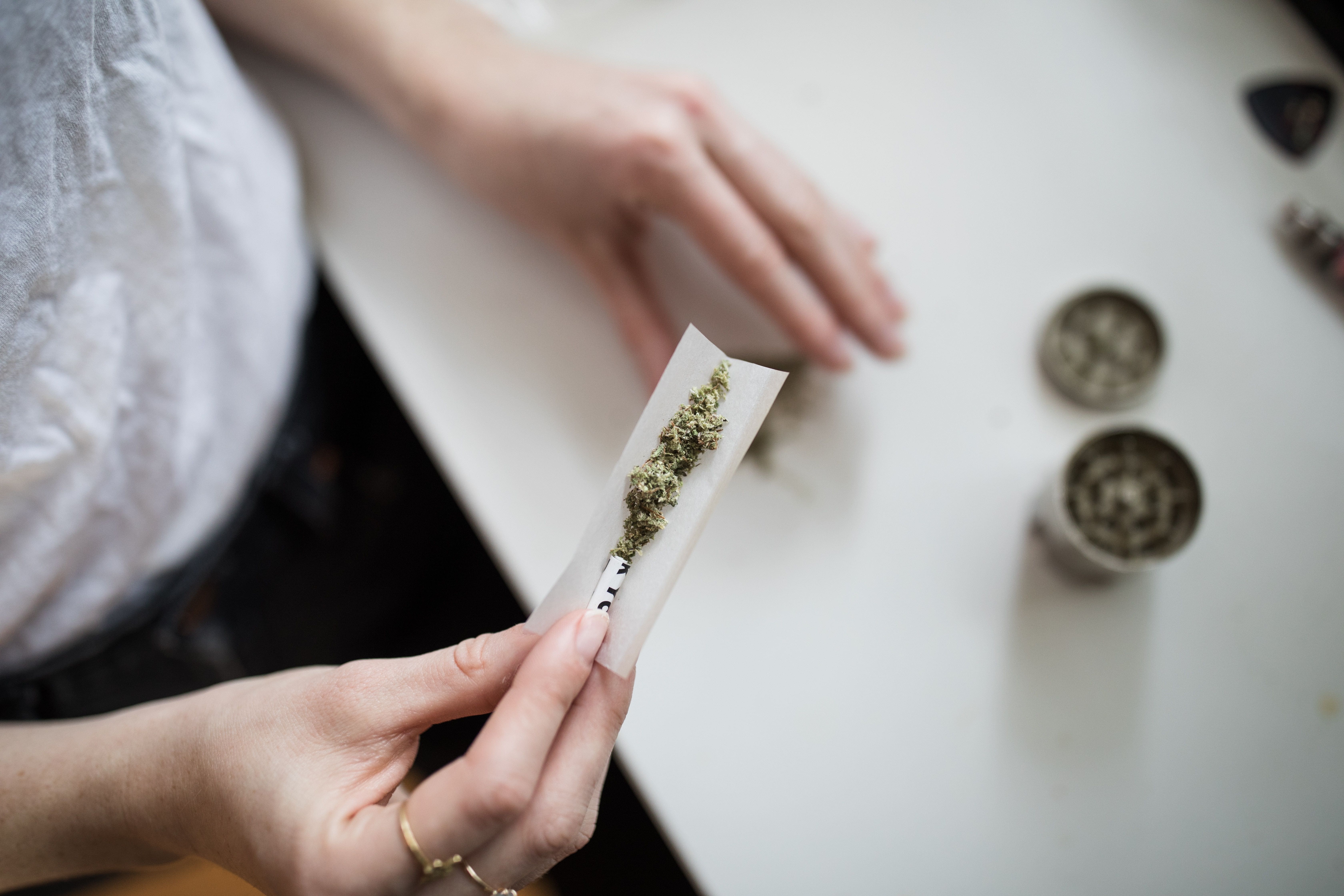 As the new coronavirus continues to spread through the U.S., one of the country's leading advocacy groups for marijuana legalization is warning consumers to stop passing joints and to beware of online misinformation, including "any claims cannabis or CBD can help cure or protect against this virus."
"As long as cultures have consumed cannabis, the practice of sharing a joint among friends has been a common social practice," NORML Executive Director Erik Altieri wrote in a message posted Monday to the group's blog. "But given what we know about COVID-19 and its transmission, it would be mindful during this time to halt this behavior."
Stay safe out there, friends. pic.twitter.com/5V0VMjIybZ

— NORML (@NORML) March 18, 2020
The coronavirus that causes COVID-19 is transmitted through person-to-person contact and particles that remain in the air when an infected person coughs or sneezes, according to the U.S. Centers for Disease Control and Prevention (CDC). That makes it risky to pass joints, glassware, vape pens or other devices used to consume marijuana—or even to be too close to someone who coughs after smoking or vaping.
"We all know a large part of what binds us together as cannabis consumers is community and sharing," Altieri wrote in the NORML post. "However, while we are living through the current pandemic we should all be more mindful of our day-to-day consumption practices, and how the choices we make impact not only ourselves, but also those we care about."
For cleaning, NORML said on Twitter that isopropyl alcohol of at least 90 percent strength "is an effective and affordable way to clear any germs or pathogens off your pieces."
NORML is also advising patients and consumers that they may want to limit smoking and vaping, as COVID-19 can cause severe, sometimes fatal, respiratory distress.
And amid unfounded claims that cannabinoids such as CBD can treat or cure coronavirus infections, NORML warned consumers to beware of such information as well as "potential scammers promoting similar claims."
The organization also advised patients and consumers to be careful where their marijuana comes from:
"Cannabis from the unregulated market may potentially possess molds, pesticides, or other unwanted adulterants that could hamper one's immune system. Whenever possible, try to obtain a lab-tested, regulated product – though we fully understand that most people in our country still live in a state that enforces prohibition and this is not a realistic option. This advice is especially pertinent for portable vaping devices, as unregulated products have been known to contain vitamin E and other dangerous additives that can harm the lungs."
For now, most medical and adult-use marijuana jurisdictions in the U.S. have allowed licensed stores to remain open. Many have declared legal cannabis retailers "essential" businesses, noting the need among some patients for a consistent supply of medicine and the public health risks of sending consumers flocking to the unregulated market. Some, including Michigan, have allowed stores to begin offering curbside pickups in order to encourage social distancing.
In a follow-up statement released on Wednesday, NORML's Altieri said the group "commends the decision of various state governments and local jurisdictions during this pandemic to designate medical cannabis facilities as 'essential' to the community. This designation permits them to continue to provide important services to patients who rely on them."
"There are several million state-licensed medical cannabis patients in America. Because many of these patients are among our more vulnerable populations, it is essential that they maintain uninterrupted, regulated access to lab-tested products during this time," he said. "Policymakers must not push these patients to the illicit marketplace because unregulated products may contain contaminants, adulterants, molds, pesticides, or other components that could potentially endanger their health."
Americans for Safe Access, a nonprofit group that supports access to medical marijuana, sent an open letter on Tuesday to governors across the country, urging them to keep stores open for medical patients and to adopt policies aimed at limiting customer interactions.
Policies in some areas have turned on a dime. San Francisco announced the closure of all storefront cannabis retailers as part of a shelter-in-place announcement, but hours later the city reversed that decision. For now, the local Department of Public Health said on Tuesday that the shops can remain open.
Cannabis is an essential medicine for many San Francisco residents. Dispensaries can continue to operate as essential businesses during this time, while practicing social distancing and other public health recommendations.

— SFDPH (@SF_DPH) March 17, 2020
NORML on Wednesday also asked followers on Twitter to let the organization know if they were "arrested / prosecuted for simple marijuana possession during the COVID crisis."
Anyone out there still being arrested / prosecuted for simple marijuana possession during the COVID crisis? Let us know.

— NORML (@NORML) March 18, 2020
Meanwhile, coronavirus concerns and quarantines have forced drug policy reform activists to find new ways of organizing ballot campaigns that require in-person signature gathering. An effort to amend California cannabis law and a separate push to decriminalize some psychedelic drugs in Washington, D.C., have both asked officials within the past week to allow them to gather signatures online instead.
The public health response has also muddied New York's path to legalization, supported by many legislators and Gov. Andrew Cuomo (D). Last week, lawmakers introduced revised legislation in an attempt to legalize adult-use marijuana. But while the governor has insisted that the policies be enacted through the budget ahead of an April deadline, some are skeptical about that prospect as state officials prioritize a COVID-19 response.
Whether or not legalization happens in New York this year, Cuomo said Monday that talks with nearby states about the need to coordinate marijuana policies have helped enable a better regional response to the coronavirus pandemic.
"The best way is for me not only to have a uniform policy within the state of New York, but to the extent you can, cooperate with surrounding states so you all have a common set of practices," Cuomo said. "I don't want to close down bars in New York, but Connecticut leaves the bars open. Why? Because then many people will get in their car and they'll drive to Connecticut to go to a bar, which is the last thing we want."
Regional Marijuana Talks Are Helping Coronavirus Response, New York Governor Says
Filmmaker Kevin Smith Requests Digital Signatures For Marijuana Initiative Due To Coronavirus
As the coronavirus outbreak continues to spread, filmmaker Kevin Smith and actor Jason Mewes are asking California officials to allow digital signature gathering for a marijuana initiative that a campaign is hoping to qualify for the November ballot.
The initiative, called the "California Cannabis Hemp Heritage Act," seeks to improve access to cannabis in the state by changing licensing and tax policies under the existing regulatory model. Various similar measures have been introduced by the organizers behind the effort over the years, though none have been successful.
Smith and Mewes, of "Jay and Silent Bob" fame, published a video on Facebook on Saturday, imploring the state government to temporarily revise the signature gathering process to allow petitions to be signed online, rather than in person.
While the voter approval of Proposition 64 in 2016 legalized marijuana for adult-use, Smith argued that "it has kind of rolled back some of the rights and the access the people had to the plant prior to that" when only medical cannabis was allowed.
"In legalizing weed recreationally, it kind of took a step back and now there are people that don't have access to it," Smith, whose pilot for a cannabis-themed web series "Hollyweed" aired last year but wasn't picked up, said. "Worse, there are some people being criminalized again."
The pair argued that the initiative they're supporting would resolve those problems. Among other things, the measure would impose a 10 percent cap on the excise tax for marijuana sales, eliminate the tax for medical cannabis and require 50 percent of tax revenue to go toward the development and promotion of the industry.
However, "with the coronavirus striking, that means that our canvassers are not going to be able to get out and get signatures anymore."
"So what we're asking—please, the state—will you this one time accept digital signatures?" Smith said. "Being that we are in the middle of a pandemic and that it would be irresponsible to send people out to get signatures, will digital signatures be enough?"
Some advocates have raised concerns that California's current recreational marijuana law has impeded access, particularly for medical cannabis patients.
"We hear many complaints about lack of affordable access by medical patients," Dale Gieringer of California NORML told Marijuana Moment. "Free samples and giveaways to needy patients are hard to come by. I don't know any consumers who think the post-64 regime is preferable from the standpoint of product choice, cost, or access."
However, this particular campaign hasn't been taken very seriously by the broader reform community, which has cast doubts that its signature gathering drive would be successful regardless of the current health crisis. The campaign has tried multiple times to qualify for the ballot, yet the results have been fruitless.
Even so, their request for an alternative signature gathering process under the coronavirus pandemic is shared by other drug reform campaigns.
For example, Washington, D.C. activists working on a measure to decriminalize psychedelics recently sent a letter to the mayor and local lawmakers, urging them to accept online signatures given that it would put the public and petitioners at risk if they had to collect them in person.
It remains to be seen whether legislators in D.C. or California would be willing to make the adjustment, but there are growing concerns about how the coronavirus may impact elections across the country.
"The implementation of such measures would be unprecedented; however, this is the farthest the Jack Herer campaign has ever come," the Facebook post with the Smith and Mewes video states. " Even if we were to meet our funding goals, at this stage it is now impossible for people to collect signatures."
Regional Marijuana Talks Are Helping Coronavirus Response, New York Governor Says
Photo courtesy of Facebook.