This Is The Marijuana Banking Bill Democrats Plan To Pass In 2019: Draft Text Released
Congressional Democratic leaders are circulating the text of a bill allowing marijuana businesses to store their profits in banks that they are considering passing this year.
The document was released by the House Financial Services Committee ahead of a scheduled Wednesday hearing on the cannabis industry's lack of access to banks.
Authored by Reps. Ed Perlmutter (D-CO), Denny Heck (D-WA), Steve Stivers (R-OH) and Warren Davidson (R-OH), the draft bipartisan legislation contains several new provisions that didn't appear in past bills on marijuana businesses' access to depository institutions.
For example it specifies for the first time that ancillary businesses providing products or services to the cannabis industry should be allowed to bank, and adds protections for marijuana-related "retirement plans or exchange traded funds" as well as "the sale or lease of real or any other property [and] legal or other licensed services…relating to cannabis." The "distributing or deriving any proceeds, directly or indirectly, from cannabis or cannabis products" is also covered under the bill.
"Maintaining a checking account or utiliz[ing] payment processors can prove challenging" even for businesses that don't directly handle cannabis, a related memo prepared by the committee says, citing electricians, plumbers and landlords. "For example, in early 2017, dozens of companies selling ancillary products and services to cannabis-related businesses were unexpectedly purged and lost access to major payment processors, like PayPal and Square."
Another new catch-all provision in the proposal makes clear that "proceeds from a transaction conducted by a cannabis-related legitimate business shall not be considered as proceeds from an unlawful activity solely because the transaction was conducted by a cannabis-related legitimate business."
The draft also proposes adding explicit protections for banking services offered to marijuana businesses that are regulated by Indian tribes, in addition to those operating under state or local laws.
An additional change from previous bills adds language directing the Federal Financial Institutions Examination Council to develop "uniform guidance and examination procedures for depository institutions that provide financial services to cannabis-related legitimate businesses."
And a related directive requires regulatory agencies like the Board of Governors of the Federal Reserve System, the Bureau of Consumer Financial Protection, the Federal Deposit Insurance Corporation, the Office of the Comptroller of the Currency and the National Credit Union Administration to each issue guidelines to banks for working with cannabis businesses.
A prior version of the bill in the last Congress garnered 95 House cosponsors, with a fifth of the Senate signing on to companion legislation. Neither were given a hearing or a vote.
The memo about the new draft legislation says that the proposed bill "would would harmonize federal and state law by prohibiting federal banking regulators from engaging in certain actions against financial institutions, such as discouraging, prohibiting, or penalizing depository institutions that serve cannabis-related legitimate businesses."
The committee's majority staff, which prepared the document, notes the growing gap between state and federal marijuana laws.
"An increasing number of financial institutions have expressed interest in providing banking services to state authorized cannabis-related businesses as nearly all states have authorized various degrees of cannabis use, such as for medical use," they wrote. "Most states have deviated from an across-the-board prohibition of marijuana, and it is now more so the rule than the exception that states have laws and policies allowing for some cultivation, sale, distribution, and possession of marijuana—all of which are contrary to the federal Controlled Substances Act."
After laying out a series of reports that banks must file about their marijuana-related customers under 2014 Obama-era guidance, the memo says that "many financial institutions remain reluctant to serve cannabis-related businesses, and many of those businesses continue to have little to no access to traditional banking services."
"As such, cannabis-related businesses have been described as a 'soft target' for being robbed and assaulted, having their stores broken into, and their plants stolen," the staffers wrote. "Despite the public safety and other risks, many of these businesses have to operate as purely cash businesses, unable to accept credit cards, deposit their profits or write checks to pay employees or taxes."
The memo also makes clear that the legislation covers employees of banks. "This safe harbor is intended to provide certainty for financial institutions to offer their products and services to well-regulated cannabis-related businesses," it says.
Rep. Maxine Waters (D-CA), the committee's new chairwoman, said late last year that "it's inevitable we are going to have to talk about" cannabis businesses' access to banks. Now she's making good on that statement by scheduling the hearing in her panel's Subcommittee on Consumer Protection and Financial Institutions.
Banking is just one marijuana issue that Democrats are considering advancing legislation on in 2019 under a plan proposed by Rep. Earl Blumenauer (D-OR).
Other issues on the table include tax fairness for marijuana businesses, medical access for military veterans and removing barriers to scientific research—all potentially leading up to the passage of a broader bill to end federal cannabis prohibition by the end of the year.
For now, the focus is on banking, with the House subcommittee set to hear from the California state treasurer, a marijuana business owner, bankers and a law enforcement group working to end the war on drugs at the Wednesday hearing.
Read the draft marijuana banking bill below:
Draft Congressional Marijua… by on Scribd
Read the cannabis banking memo that the Financial Services Committee wrote below:
Congressional Marijuana Ban… by on Scribd
Here's Who Will Testify About Marijuana On Capitol Hill Next Week
Key Congressional Committee Officially Schedules Vote On Marijuana Legalization Bill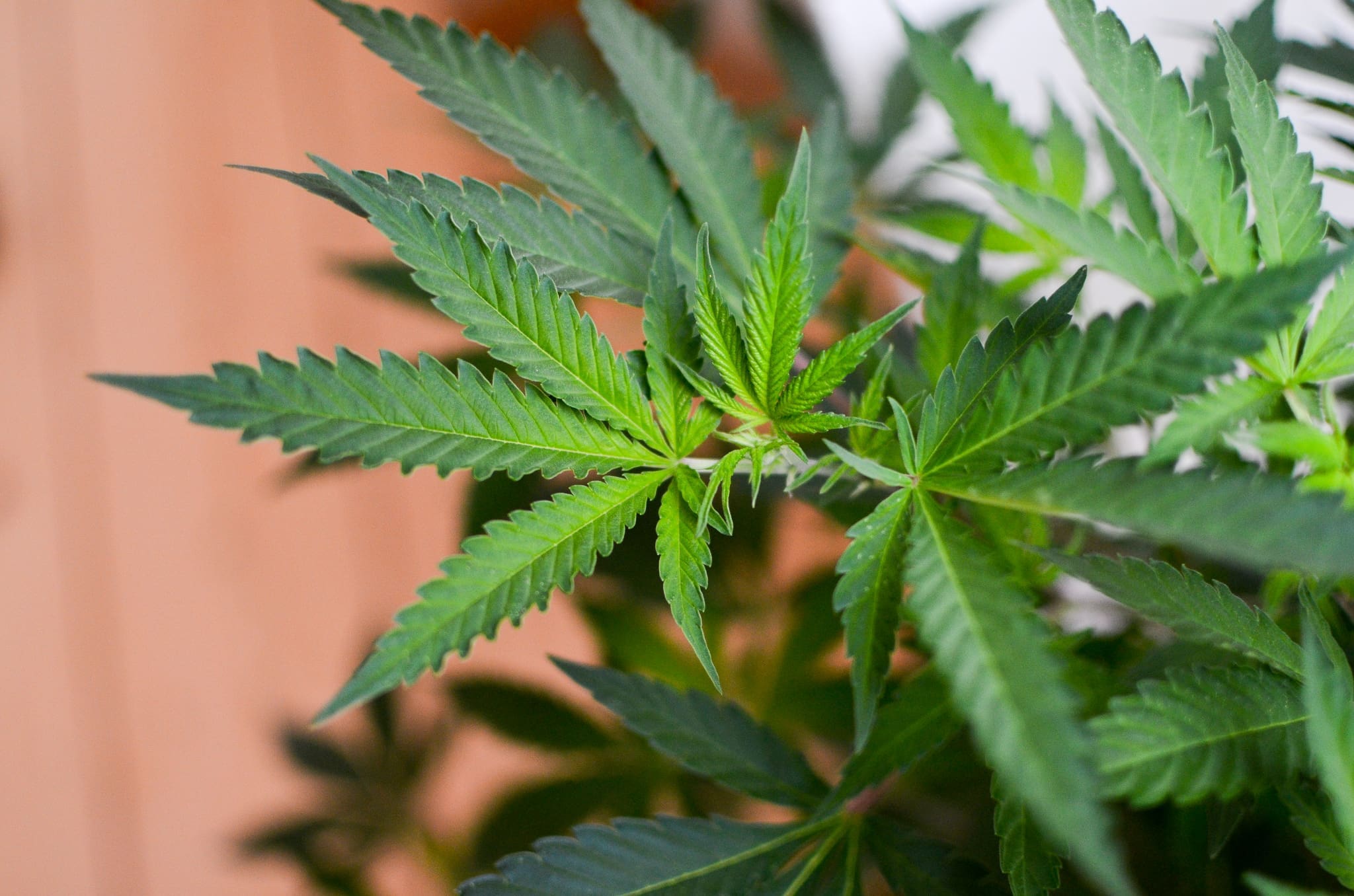 A key House committee has officially announced that a vote on a comprehensive marijuana legalization bill is scheduled for this week.
The House Judiciary Committee said on Monday that the panel will mark up legislation introduced by Chairman Jerrold Nadler (D-NY), which would federally deschedule cannabis and address social equity, on Wednesday at 10:00 AM ET. The announcement confirms what sources familiar with the planned development told Marijuana Moment last week.
Nadler's Marijuana Opportunity Reinvestment and Expungement (MORE) Act has been lauded by advocates for its emphasis on restorative justice for communities most impacted by the drug war.
It calls for a five percent federal tax on marijuana sales, and that revenue would be used to fund programs such as job training, legal aid for those affected by prohibition and small business loans for individuals who are socially and economically disadvantaged. The bill also seeks to lift barriers to licensing and employment in the industry.
Additionally, the legislation would expunge the records of those with prior cannabis convictions, provide for resentencing, block federal agencies from denying public benefits or security clearances as a result of marijuana use and protect immigrants from being denied citizenship over cannabis.
Committee on the Judiciary – DemocratsH.R. 5038, the "Farm Workforce Modernization Act of 2019"; H.R. 3884, the "Marijuana Opportunity Reinvestment and Expungement Act of 2019" or the "MORE Act of 2019"; H.R. ___, the "Satellite Television Community Prot… https://t.co/v4pSa4OVgR

— House Committee Press Releases (@PressreleaseB) November 18, 2019
"A supermajority of Americans, including majorities of Democrats, Republicans, and independents, support regulating the use of marijuana by responsible adults," NORML Political Director Justin Strekal said in a press release. "Thanks to the leadership of the House Judiciary chairman, never in history have we been closer to ending the failed policy of marijuana criminalization and providing pathways to opportunity for our brothers and sisters who have suffered under its oppressive reign."
"The MORE Act is the most comprehensive marijuana policy reform bill ever introduced in Congress and is backed by a broad coalition of civil rights, criminal justice, drug policy, and immigration groups. Those who oppose this legislation moving forward are defenders of a failed status-quo that ruins the lives of otherwise law-abiding adults on a daily basis, overwhelming enforced against the poor and communities of color."
Text of an amendment in the nature of a substitute from Nadler that Judiciary members will take up was also released on Monday. It includes a new "findings" section that discusses racial disparities in marijuana enforcement, the growing state-level legalization movement and the challenges that individuals from disadvantaged communities face in participating in the market.
"The communities that have been most harmed by cannabis prohibition are benefiting the least from the legal marijuana marketplace," one provision reads. "A legacy of racial and ethnic injustices, compounded by the disproportionate collateral consequences of 80 years of cannabis prohibition enforcement, now limits participation in the industry.
Much of the language of the new section is borrowed from a resolution that Rep. Barbara Lee (D-CA), co-chair of the Congressional Cannabis Caucus, introduced last year.
"The data speaks for itself—low-income communities and communities of color have disproportionately borne the brunt of the devastation brought on by marijuana prohibition," Queen Adesuyi, policy manager of national affairs for the Drug Policy Alliance, said in a press release. "The MORE Act is the most robust bipartisan legislation so far not only to end federal marijuana prohibition, but also to ensure that the communities that have been hardest hit by prohibition are not left behind."
"It would be a tragic mistake to have the only marijuana reform bill that passes this Congress be one that solely benefits the industry, despite both the unprecedented support for legalization nationally amongst Americans and all the harm that we know federal prohibition has caused to individuals and communities across this country," she said. "Fortunately, by ensuring the MORE Act moves forward, several leaders in the House are showing that they understand that this is a matter of fundamental justice that the US Congress needs to address."
BIG NEWS: @HouseJudiciary will meet Wednesday to vote on the Marijuana Opportunity Reinvestment & Expungement Act.

Good. It's past time to address the decades of harm faced by communities of color & low-income communities due to failed marijuana policies. https://t.co/4glbu733Dq

— The Leadership Conference (@civilrightsorg) November 18, 2019
Advocates have been eagerly awaiting a committee vote on the MORE Act, especially since the House overwhelmingly passed a bill to protect banks that service the cannabis industry in September. Some groups, including the ACLU, had implored leadership to delay the banking vote until the chamber passed legislation like the MORE Act that addresses social equity.
Committee members on both sides of the aisle will be able to introduce amendments to the legislation, but it's generally expected to advance out of the panel and onto the floor. That said, its fate in the Republican-controlled Senate is far from certain.
Read the full text of the new amendment to the MORE Act below: 
MORE Act by Marijuana Moment on Scribd
Photo courtesy of Philip Steffan.
Biden Says Marijuana Might Be A Gateway Drug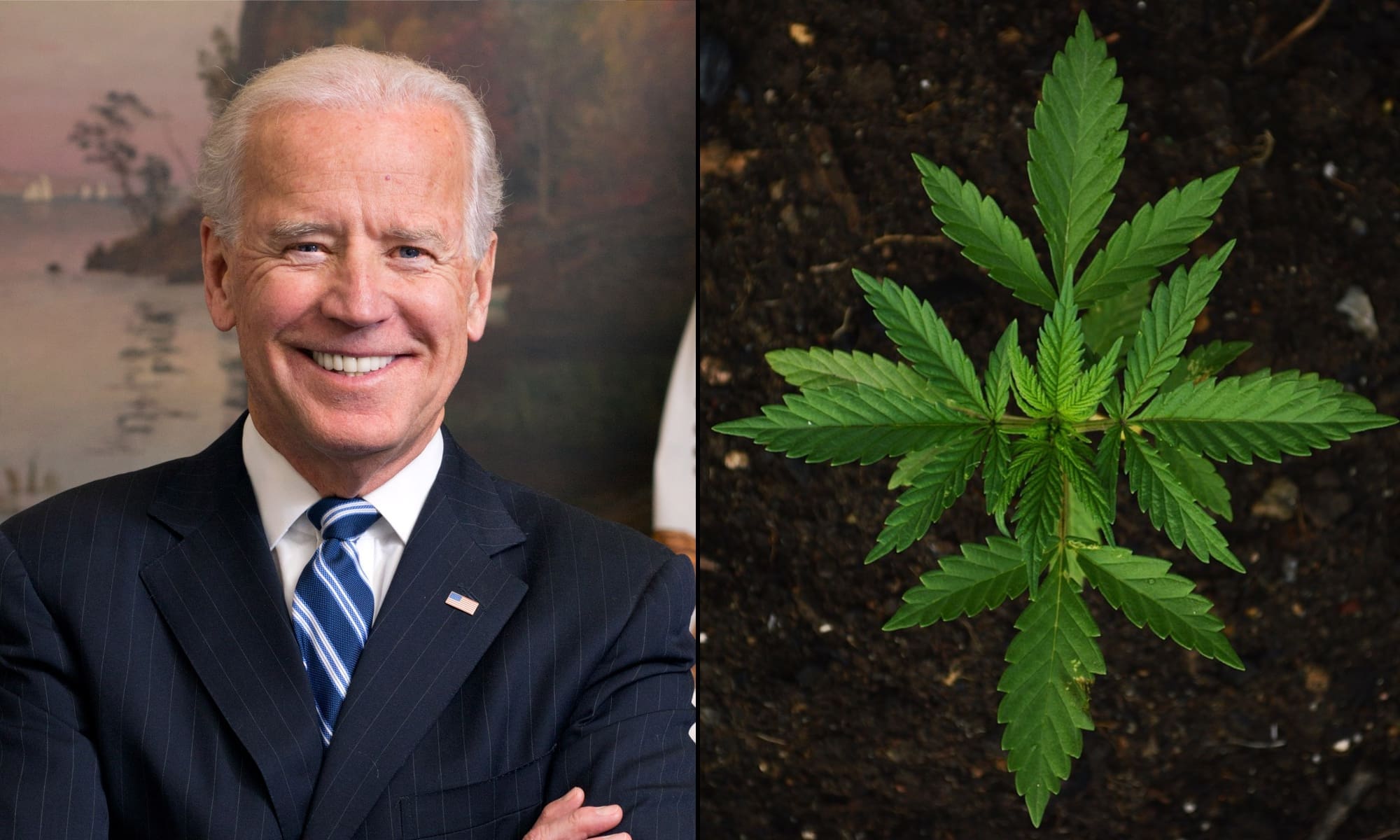 Former Vice President Joe Biden (D) said on Saturday that he's not sure if marijuana is a gateway drug that leads to the use of other, more dangerous substances.
"The truth of the matter is, there's not nearly been enough evidence that has been acquired as to whether or not it is a gateway drug," the 2020 presidential candidate claimed at a town hall meeting in Las Vegas. "It's a debate, and I want a lot more before I legalize it nationally. I want to make sure we know a lot more about the science behind it."
Please visit Forbes to read the rest of this piece.
(Marijuana Moment's editor provides some content to Forbes via a temporary exclusive publishing license arrangement.)
Vote To Federally Legalize Marijuana Planned In Congress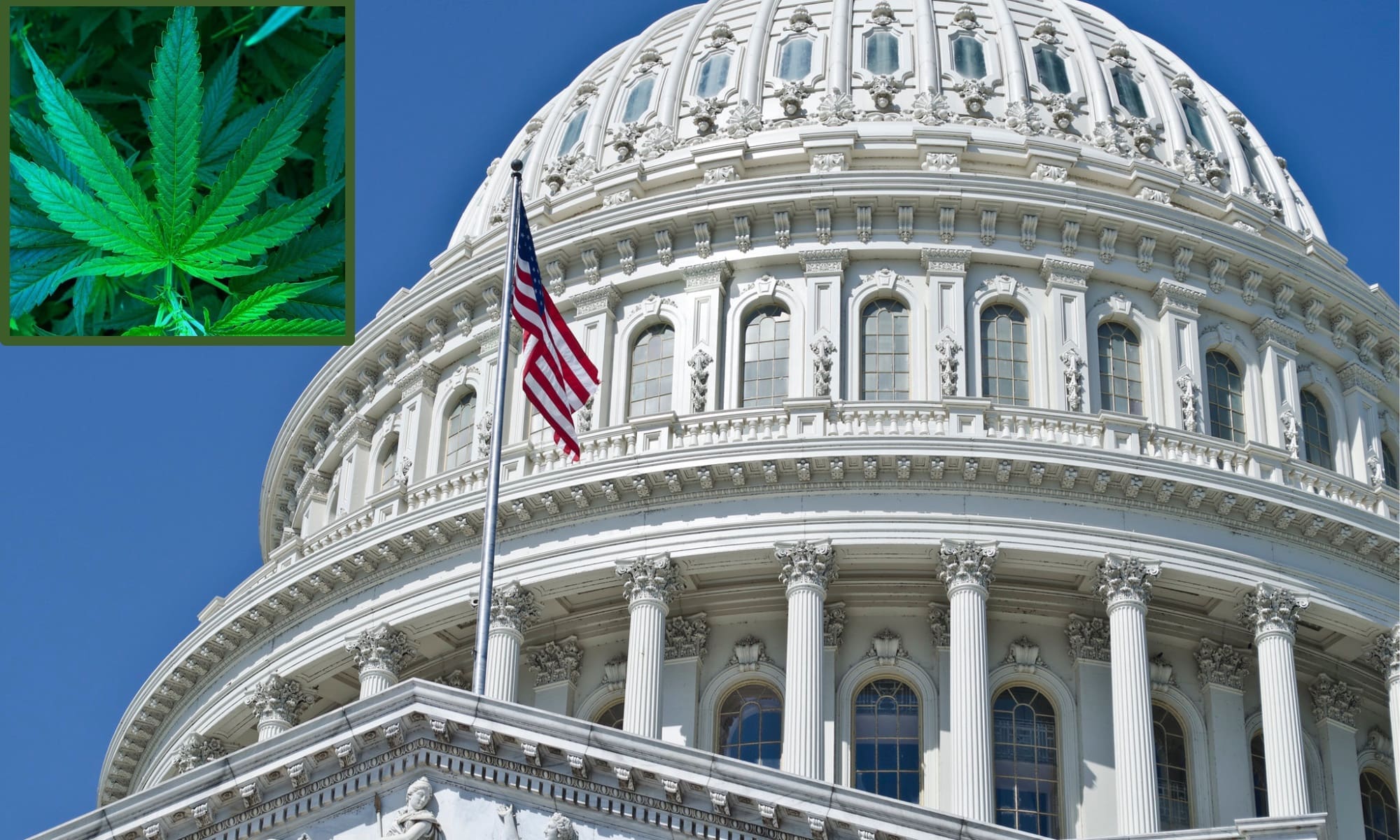 A key congressional committee plans to hold a historic vote on a bill to end the federal prohibition of marijuana next week, two sources with knowledge of the soon-to-be-announced action said.
The legislation, sponsored by House Judiciary Committee Chairman Jerrold Nadler (D-NY), would remove cannabis from the Controlled Substances Act and set aside funding to begin repairing the damage of the war on drugs, which has been disproportionately waged against communities of color.
Please visit Forbes to read the rest of this piece.
(Marijuana Moment's editor provides some content to Forbes via a temporary exclusive publishing license arrangement.)
Image element courtesy of Tim Evanson.