New Jersey Prosecutors May Drop Marijuana Possession Cases, State AG Says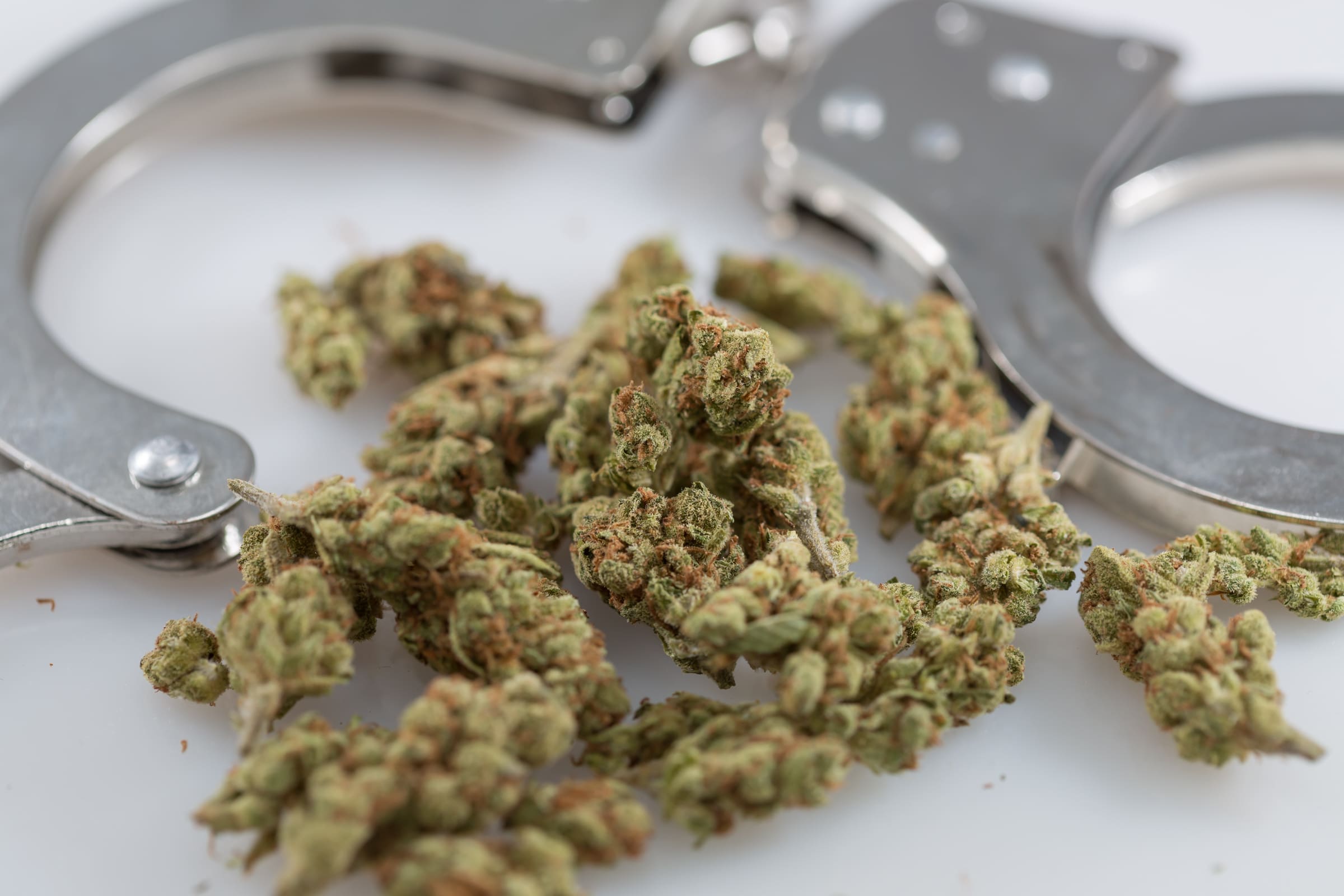 While cities are barred from decriminalizing marijuana on their own, municipal prosecutors in New Jersey do have official permission to reduce or dismiss outright certain low-level cannabis cases, according to guidance the state attorney general issued on Wednesday.
AG guidance memo on marijuana developed by working group that included county & municipal prosecutors, police chiefs, public defenders, NAACP & ACLU. For the full @GurbirGrewalNJ memo, click here: https://t.co/oQzflwTSrA

— AG Gurbir Grewal (@NewJerseyOAG) August 29, 2018
Marijuana policy reform is speeding along in the Garden State, where an overwhelming majority of voters said they support full legalization in a poll last week.
Gov. Phil Murphy (D) has vowed to legalize marijuana as soon as state lawmakers will let him (and, for their part, lawmakers say they have the votes to do it as soon as next month). In the meantime, Murphy has rapidly expanded the state's medical cannabis program, which was thwarted and stymied for years under his predecessor, Chris Christie (R).
At the moment in New Jersey, possession of less than 50 grams of marijuana—slightly less than two ounces—or drug paraphernalia is a "disorderly persons offense." Such cases are referred to local municipal court rather than state Superior Court, but can still carry penalties including jail time for repeat offenders, according to experts.
Encouraged by Murphy and legalization pushes in other states—and unwilling to wait for the state Legislature to legalize—local officials in Jersey City recently moved to decriminalize marijuana.
A nice thought, but that's something they aren't legally allowed to do, state Attorney General Gurbir Grewal said earlier this month.
"Municipalities cannot decriminalize conduct that the Legislature has criminalized," Grewal said, according to NJ.com.
Likewise, municipal prosecutors can't selectively prosecute. Municipal courts accept "for filing 'every complaint made by any person,'" Grewal pointed out.
But what they can do is consider the "facts and applicable law in each individual case"—and if they allow, to significantly reduce any penalties or dismiss the case outright.
"Prosecutors necessarily exercise some discretion in carrying out the duties of the office," Grewal wrote in a new memo to local prosecutors on Wednesday. "A prosecutor's discretion is not unlimited, however, and when a municipal prosecutor exceeds the scope of his or her discretion, the County Prosecutor or the Attorney General may intervene."
"To the extent permitted by law, however, a municipal prosecutor should consider the impact of adverse collateral consequences of a conviction based on the specific circumstances or factors presented by the defendant or elicited by the court," the attorney general wrote.
Grewal's limited amnesty applies only to municipal courts, and ergo only to marijuana possession cases.
More serious offenses, such as those involving cultivation for sale and trafficking, will continue to go to higher courts.
And it also relies on prosecutors' goodwill, and willingness to consider factors like whether a defendant stands to lose a job, housing, or placement in school because of punishment for marijuana possession.
Still, civil liberties advocates praised Grewal's memo as an "important moment," and "one step further" towards full legalization.
'Municipal prosecutors – like county prosecutors – have immense power to change the course of a person's life for the better by using their discretion," said Amol Sinha, the executive director of the New Jersey chapter of the American Civil Liberties Union, in comments to NJ.com. "In this guidance, the Attorney General urges municipal prosecutors to use that discretion to balance the scales of justice."
In the meantime, the move may end up being moot soon if lawmakers are correct that they have enough votes to legalize cannabis in September.
New Jersey Senate President Says He Has The Votes To Legalize Marijuana