Nevada officials weigh casinos & cannabis (Newsletter: Nov. 27, 2017)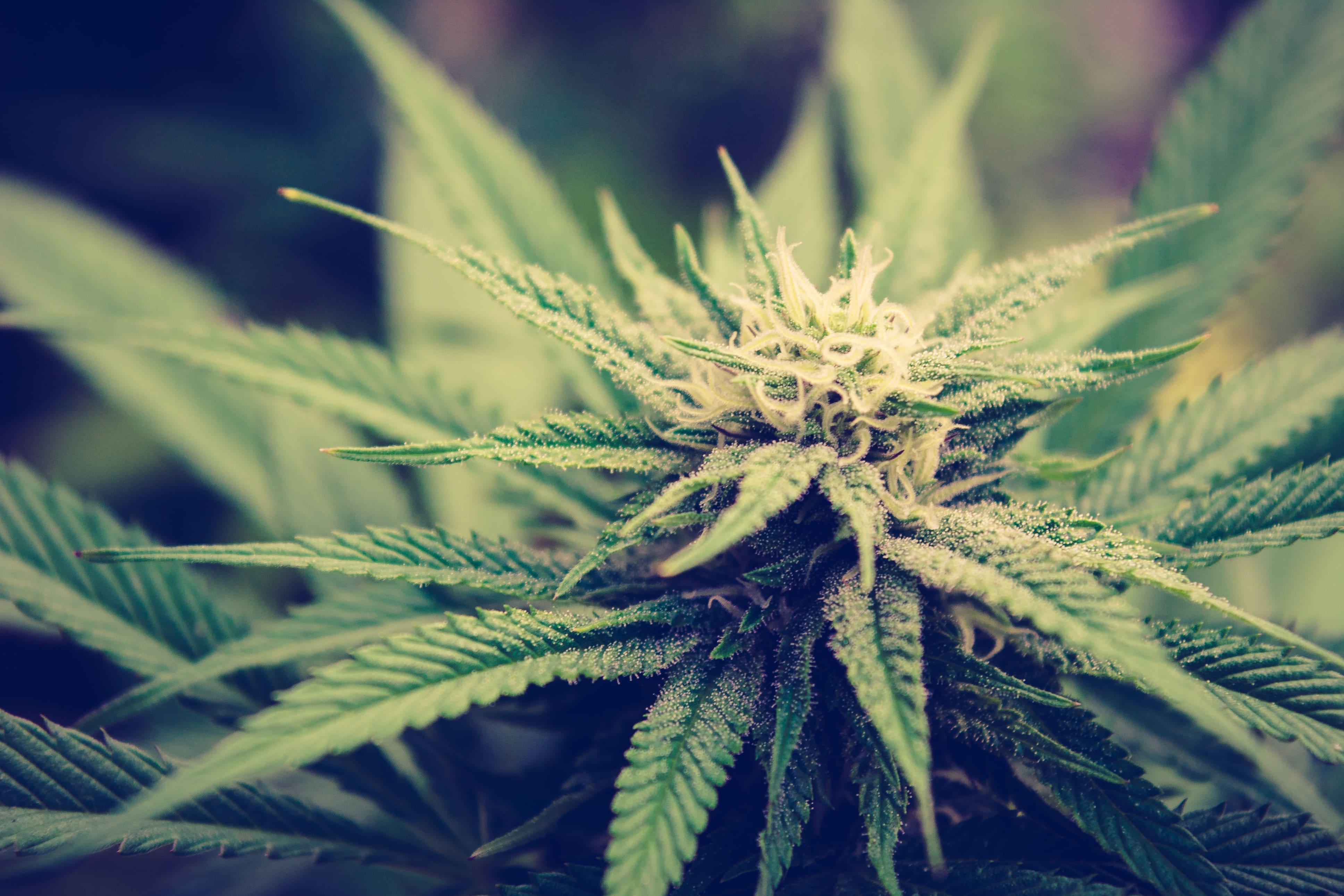 Subscribe to receive Marijuana Moment's newsletter in your inbox every weekday morning. It's the best way to make sure you know which cannabis stories are shaping the day.
Marijuana ads don't increase use; OR winery lawsuit against cannabis grower; NH & VT study commissions
TOP THINGS TO KNOW
Nevada gaming officials will discuss potential overlap between the marijuana industry and casinos on Wednesday.
https://www.reviewjournal.com/business/business-columns/inside-gaming/gaming-policy-panel-to-look-at-recreational-marijuana/
//
http://gaming.nv.gov/modules/showdocument.aspx?documentid=12519
As a tribute, I compiled videos of former Congressman Maurice Hinchey (D-NY), who died last week, debating the medical marijuana protection amendment he initially sponsored and which is now federal law.
https://www.marijuanamoment.net/federal-medical-marijuana-amendment-author-dies-79/
A new study indicates that marijuana dispensary advertisements don't convince significantly more people to try cannabis.
https://www.marijuanamoment.net/marijuana-ads-dont-increase-use-study-indicates/
FEDERAL
The Washington Post looks at U.S. Attorney General Jeff Sessions's efforts to transform crime policy.
https://www.washingtonpost.com/world/national-security/while-eyes-are-on-russia-sessions-dramatically-reshapes-the-justice-department/2017/11/24/dd52d66a-b8dd-11e7-9e58-e6288544af98_story.html
Congressman Ro Khanna (D-CA) is happy that local officials in his district rescinded a ban on marijuana businesses.
https://twitter.com/RoKhanna/status/934519308754882565
Democratic Arizona congressional candidate Billy Kovacs supports amending federal marijuana laws to let states implement their own medical cannabis policies.
https://www.kovacsforcongress.com/16498-2/
STATES
John Morgan, the attorney who largely funded Florida's medical cannabis ballot measure, says he won't run for the state's Democratic gubernatorial nomination.
http://www.miamiherald.com/news/politics-government/state-politics/article186315233.html
An Oregon judge refused to dismiss a lawsuit that a vineyard filed against a neighboring marijuana grower over "foul-smelling particles" that could allegedly damage grape crops.
http://www.capitalpress.com/Oregon/20171124/judge-no-blanket-immunity-for-aspiring-pot-growers-facing-lawsuit
New Hampshire's marijuana legalization study commission will hold its third meeting on Monday.
https://www.usnews.com/news/best-states/new-hampshire/articles/2017-11-27/marijuana-legalization-study-panel-to-hold-third-meeting
The Vermont marijuana legalization study commission's taxation and regulation subcommittee meets on Thursday.
http://marijuanacommission.vermont.gov/event/taxation-and-regulation-subcommittee-meeting-11302017
Due to a change in tax policy, Colorado marijuana revenues are expected to dip for the 2018-19 budget.
http://gazette.com/colorados-marijuana-tax-spending-could-hit-a-bump-next-year/article/1616019
A California senator is pushing to enact size limits for marijuana farms to prevent "mega industrial-scale operations."
http://www.sfchronicle.com/bayarea/article/Wiener-hopes-to-head-off-marijuana-mega-farms-12375887.php
A California political consultant who has campaigned against marijuana legalization sued an opponent who disclosed his medical cannabis use.
https://www.bakersfield.com/news/high-profile-cannabis-foe-with-medical-marijuana-card-sues-pair/article_46e9a150-cf20-11e7-b1ff-83143a3665ba.html
Here's a look at how California is leading the way in allowing people to expunge past marijuana convictions from their records.
https://www.themarshallproject.org/2017/11/27/how-do-you-clear-a-pot-conviction-from-your-record
Guam officials will hold a public hearing on proposed medical cannabis regulations next week.
http://www.guampdn.com/story/news/2017/11/27/feedback-medical-marijuana-rules-sought/896495001/
The Associated Press looks at the growing number of states allowing PTSD as a medical cannabis qualifying condition.
https://apnews.com/a70c3afbd48042e399f0578ec61896c6
INTERNATIONAL
The Canadian House of Commons is expected to dispense with an opposition amendment and vote on third reading passage of the government's marijuana legalization bill on Monday.
http://www.ourcommons.ca/DocumentViewer/en/42-1/house/projected-business
A South African Parliament committee rejected a medical cannabis bill.
https://www.iol.co.za/sundayindependent/analysis/medical-marijuana-bill-rejected-but-12157890
Colombian coca farmers are resisting U.S.-backed efforts to eradicate their crops.
http://www.latimes.com/world/mexico-americas/la-fg-colombia-cocaine-2017-htmlstory.html
ADVOCACY
NORML Women of Washington shares its experience having content blocked on Facebook.
https://www.seattletimes.com/opinion/profit-vs-access-on-facebook-our-digital-town-square/
SCIENCE & HEALTH
A study concluded that "marijuana use is associated with sensitization to specific allergens, including molds, dust mites, plants, and cat dander."
https://www.sciencedirect.com/science/article/pii/S0376871617305550
OPINION & ANALYSIS
The San Francisco Chronicle editorial board supports a ban on marijuana advertisements on public transit.
http://www.sfchronicle.com/opinion/editorials/article/Editorial-A-marijuana-prohibition-that-makes-12382341.php
BUSINESS
Marijuana testing labs in Alaska appear to be getting different results for the same products.
http://www.ktva.com/story/36902629/marijuana-testing-lab-flags-concerning-discrepancy-in-potency-results
Here's a look at how marijuana legalization boosts ancillary businesses.
https://lasvegassun.com/news/2017/nov/27/legalization-a-boon-to-more-than-just-marijuana-ma/
CULTURE     
Hockey officials should discuss updating league marijuana policies in light of Canada's impending legalization law, the NHL Players Association says.
http://www.sportsnet.ca/hockey/nhl/former-nhler-riley-cote-wants-hockey-embrace-cannabis/
Green Bay Packers player Lance Kendricks was charged with possession of marijuana and drug paraphernalia.
http://www.tmz.com/2017/11/25/lance-kendricks-busted-for-weed/
A video appears to show former first daughter Malia Obama blowing smoke rings — unclear what kind of smoke — in a bathroom.
http://dailycaller.com/2017/11/23/watch-leaked-video-alleges-to-show-malia-obama-blowing-smoke-rings/
Secret Sessions cannabis meeting busted open (Newsletter: Dec. 14, 2017)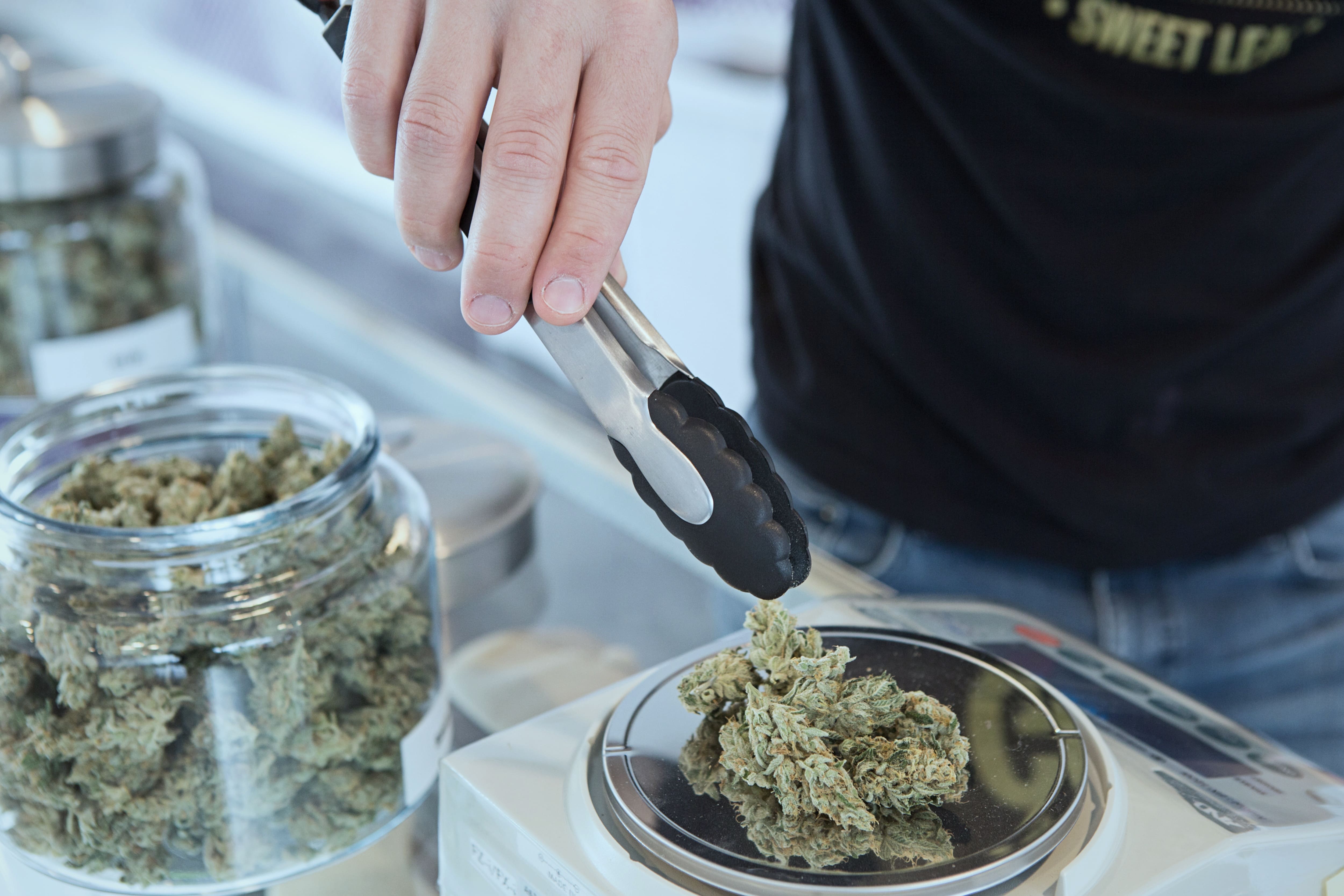 Subscribe to receive Marijuana Moment's newsletter in your inbox every weekday morning. It's the best way to make sure you know which cannabis stories are shaping the day.
Another fed survey: Teen use down since legalization; Feds warn VT over safe injection sites; Norway decriminalizing drugs

Thanks so much to readers who value cannabis news enough to start monthly pledges to support my continued work to put these updates in your inbox every day:
Eric Goepel of the Veterans Cannabis Coalition: "Tom's work is critical to cannabis reform advocates staying informed. The Veterans Cannabis Coalition supports Tom's high-quality, independent journalism and his effort to bring important news and analysis to those of us dedicated to ending cannabis prohibition."
Thanks also to Mona Zhang, who just became a sustaining subscriber!
A pledge of $10 a month amounts to just about 45 cents from your change jar for each news-packed edition of Marijuana Moment. Is staying updated on cannabis news worth that much to you?
Please start a monthly pledge to support my work today.
http://patreon.com/marijuanamoment

(On a related note, after a huge public outcry, Patreon just announced that they will not be implementing a new fee structure that I mentioned here last week and which many creators like me worried would shift an unfair burden onto supporters like you. Activism works!)
/ TOP THINGS TO KNOW
Thanks to some high-tech sleuthing and the fact that U.S. Attorney General Jeff Sessions inadvertently showed a meeting agenda to a TV camera, we now know what he and a group of anti-marijuana activists discussed behind closed doors last week.
Another federally-funded survey found that despite a slight annual uptick in youth marijuana use, consumption levels are generally lower than when states began legalizing cannabis in 2012.
/ FEDERAL
House Appropriations Committee Chairman Rodney Frelinghuysen (R-NJ) introduced legislation to continue federal funding levels and policy riders like the state medical cannabis protections through January 19.
The U.S. attorney in Vermont warned a county state's attorney over her endorsement of safe injection facilities for illegal drugs, saying it sends the "wrong message to children in Vermont: the government will help you use heroin."
"Of equal importance, the proposed SIFs would violate several federal criminal laws, including those prohibiting use of narcotics and maintaining a premises for the purpose of narcotics use. It is a crime, not only to use illicit narcotics, but to manage and maintain sites on which such drugs are used and distributed. Thus, exposure to criminal charges would arise for users and SIF workers and overseers. The properties that host SIFs would also be subject to federal forfeiture."
The U.S. Government Accountability Office found that the Department of Justice has adopted some, but not all, previous recommendations to reduce the prison population by pursuing alternatives to incarceration for low-level nonviolent crimes.
Congressman Scott Taylor (R-VA) said he supports letting states set their own marijuana laws and that legalization comes with "the possibility to create jobs."
Congressman Ro Khanna (D-CA) tweeted about marijuana again.
Two Michigan men pleaded guilty in federal court to charges of conspiring to bribe local officials to get approval to open a medical cannabis dispensary.
Anthony Clark, a Democratic congressional candidate in Illinois, supports legalizing marijuana.
/ STATES
New Jersey Gov. Chris Christie (R) reportedly said he has no problem with medical cannabis.
Here's a look at decisions Massachusetts regulators made this week about marijuana legalization implementation.
Maine regulators are threatening to crack down on processors that make cannabis edibles and tinctures.
An Arizona senator filed legislation to restrict outdoor marijuana advertising.
North Dakota regulators held a meeting to take public input on proposed medical cannabis rules.
Ohio's Medical Marijuana Advisory Committee will meet on Thursday. In a related development, a company that failed to win a medical marijuana business license sued regulators.
West Virginia's Medical Cannabis Advisory Board will meet on Thursday.
Alaska regulators will discuss marijuana testing next week.
Maryland lawmakers filed several bills to tweak the state's medical cannabis program.
/ LOCAL
Cook, County Illinois commissioners unanimously voted to place a nonbinding marijuana legalization question on the March primary ballot.
Las Vegas, Nevada officials held a public meeting to discuss proposed regulations on marijuana social use areas.
/ INTERNATIONAL
The World Health Organization's Expert Committee on Drug Dependence has recommended not scheduling cannabidiol under international conventions.
Norway is decriminalizing drugs.
The Trump administration appears to be prioritizing drug and immigration enforcement over human rights and democracy concerns in Honduras.
/ SCIENCE & HEALTH
A survey found that "most pediatric oncology providers are willing to consider [medical cannabis] use in children with cancer."
A study concluded that "components of cannabis, including THC, may decelerate peripheral monocyte processes that are implicated in HIV-associated neuroinflammation."
/ BUSINESS
MassRoots founder Isaac Dietrich successfully engineered the departure of board members who ousted him as CEO earlier this year and reinstalled himself at the helm of the company. (Full disclosure: I am  a former employee and minority shareholder.)
Bloomberg Businessweek looks at the threat that federal civil RICO suits pose for marijuana businesses.
CO won't cooperate with feds, governor candidate says (Newsletter: Dec. 13. 2017)
Subscribe to receive Marijuana Moment's newsletter in your inbox every weekday morning. It's the best way to make sure you know which cannabis stories are shaping the day.
MA equity rules OKed; ME implementation legislation;NM MMj enrollment way up;  New CO sales data
Support from subscribers who value this daily dispatch enough to show their appreciation with a few dollars helps me keep doing this. Please chip in, if you can afford it.
http://patreon.com/marijuanamoment
/ TOP THINGS TO KNOW
Congressman Jared Polis (D-CO), a candidate for Colorado governor, says that if he is elected he will not allow state resources to be used to assist with any federal marijuana crackdown against people following state laws.
Massachusetts regulators approved proposed rules on ensuring that people from communities targeted by the war on drugs get priority consideration for marijuana business licenses.
/ FEDERAL
The U.S. Senate Judiciary Committee held a hearing on a law that recently generated criticism over a perception that it prevents federal drug agents from cracking down on suspicious opioid shipments.
The U.S Department of Justice is increasing enforcement against doctors who over-prescribe opioids.
Congresswoman Eleanor Holmes Norton (D-DC) spoke on the House floor about congressional interference with Washington, D.C.'s marijuana laws and other policies.
The U.S. House bill to increase marijuana businesses' access to banks got one new cosponsor, bringing the total to 57.
/ STATES
Colorado regulators announced that they will begin releasing monthly marijuana sales data. Until now, news organizations compiled projections based on reported tax revenue.
Maine lawmakers are making another attempt at passing marijuana legalization implementation legislation following a gubernatorial veto.
Guam lawmakers will hold a hearing on medical cannabis implementation legislation on Thursday.
Alaska regulators projected that marijuana taxes will generate $9.1 million in revenue in Fiscal Year 2018.
Enrollment in New Mexico's medical cannabis program grew by 77% in the last year.
A Florida judge will hear a request for an injunction on a law that calls for issuing a medical cannabis license to a black farmer on Thursday.
New Hampshire senators prefiled a bills to allow medical cannabis dispensaries to open additional locations and to waive the requirement that medical marijuana patients have a three-month relationship with doctors if they are terminally ill.
Ohio's deadline to submit medical cannabis processor business license applications is on Friday.
Pennsylvania regulators released an updated list of doctors certified to recommend medical cannabis.
/ LOCAL
Cook County, Illinois commissioners will decide on Wednesday whether to place a nonbinding marijuana legalization question on the March 20 primary ballot.
Tuscaloosa, Alabama's mayor is calling on state lawmakers to decriminalize marijuana.
The San Diego, California district attorney agreed to return cash that was seized from a medical cannabis business.
/ INTERNATIONAL
A Canadian senator says he is introducing a motion for the body to hear from government representatives about the marijuana legalization bill in early February.
/ ADVOCACY
Prohibitionist group Arizonans for Responsible Drug Policy put up a billboard about marijuana-related traffic deaths.
The American Civil Liberties Union filed a court motion suppress evidence against 18 people charged with drug possession after being searched by U.S. Customs and Border Protection agents in New Hampshire.
/ OPINION & ANALYSIS
A survey found that support for legalizing marijuana in Uruguay has increased since the country ended prohibition.
The Orange County Register editorial board is calling on Congress to pass legislation respecting state marijuana laws.
Teen cannabis use down in legal states, fed data shows (Newsletter: Dec. 12, 2017)
Subscribe to receive Marijuana Moment's newsletter in your inbox every weekday morning. It's the best way to make sure you know which cannabis stories are shaping the day.
OH 2018 legalization measure details; Congressman speaks at dispensary opening; MA social use areas approved
Thanks so much to those readers who value Marijuana Moment enough to chip in with monthly pledges so I can keep compiling all this cannabis news for you every day. I'm so grateful that there's a growing community — now about 130 people — whose support makes this work possible.
Here's a blurb from my latest sustaining subscriber:
Johnny Green of Weed News: "I have been searching the internet for cannabis information on a daily basis for many years. I have never come across a better, more reliable source for cannabis news than Tom Angell. Tom is a dedicated activist who constantly keeps cannabis opponents on their heels in a way that no other person does. The world is a better place because of his efforts. I am proud to support Tom's work and encourage everyone else to do the same."
If these daily dispatches and my original reporting at the Marijuana Moment site make your own job in the cannabis industry or legalization movement any easier, please step up and start a monthly pledge today so that I can keep doing this on a full-time basis.
http://patreon.com/marijuanamoment
/ TOP THINGS TO KNOW
New federal data shows that teen use of marijuana is trending downward in most states with legalization.
Ohio advocates launched a proposed 2018 marijuana legalization ballot measure.
/ FEDERAL
Congressman Matt Gaetz (R-FL) spoke at the opening of a medical cannabis dispensary.
Former Congressman Chris Cannon (R-UT) started a company to conduct research on CBD medical cannabis.
Utah State Sen. Brian Shiozawa (R), who sponsored successful legislation to increase medical cannabis research, is resigning to take a job at the U.S. Department of Health and Human Services.
Congresswoman Eleanor Holmes Norton (D-DC) will decry Congress's interference in Washington, DC's marijuana laws and other policies in a House floor speech on Tuesday.
Congresswoman Dina Titus (D-NV) tweeted that "we cannot allow federal funds to be used to go after marijuana businesses."
/ STATES
Massachusetts regulators approved proposed rules allowing marijuana social use businesses and setting licensing tiers for cannabis businesses.
A consultant hired to score Ohio medical cannabis business license applications worked for businesses owned by a company awarded one of the licenses.
North Dakota regulators are holding hearings this month to collect public feedback on medical cannabis implementation.
California officials proposed an emergency regulation on marijuana tax collection.
/ LOCAL
Syracuse, New York Mayor Stephanie Miner (D) said she supports legalizing marijuana.
Denver, Colorado officials are reviewing the city's first application for a marijuana social use permit.
The Hartford, Connecticut City Council approved a resolution calling on state lawmakers to legalize marijuana.

/ INTERNATIONAL
Here's a look at Canada's options for maintaining — or breaking — compliance with international drug treaties while legalizing marijuana. In a related development, the federal government agreed to provide more cannabis tax revenue to provinces than originally proposed.
Bermuda's House of Assembly passed a marijuana decriminalization bill.
Malta's health minister says he expects medical cannabis regulations to go into effect in February.
/ ADVOCACY
Servicios de la Raza and the Marijuana Industry Group released a video to educate non-citizens on the implications of federal marijuana prohibition on their ability to stay in the U.S.
/ SCIENCE & HEALTH
A study found that state medical cannabis laws are "associated with decreases in marijuana and other drugs in early adolescence in those states."

A review concluded that "recent randomized, placebo-controlled trials with cannabidiol support its efficacy in Dravet and Lennox-Gastaut syndromes."
A study on the effects of state medical cannabis laws found that "for men, there is a statistically significant 2.3% increase in the rate of cardiac death following passage" and "for women, there is a 1.3% increase that is also statistically significant."
The Children's Hospital of Philadelphia will study the effects of marijuana on children with autism.
/ OPINION & ANALYSIS
A poll found that 77% of Georgia Republican voters support medical cannabis.
/ BUSINESS
Colorado retailers sold nearly $121.6 million in marijuana products in October.
Marijuana Business Daily looks at the risks federal civil RICO lawsuits pose for cannabis businesses.
Aurora Cannabis Inc.'s takeover bid for CanniMed Therapeutics Inc. may have violated securities laws, the latter says.
/CULTURE     
Actor Cheech Marin appears in a PSA about California's new system to registering marijuana businesses.