Mormon Church Faces Potential Lawsuit Over Medical Marijuana Opposition
One week after Utah voters approved a medical marijuana ballot initiative, a lawyer representing patients and advocates has formally notified the Mormon church to preserve records ahead of a potential lawsuit concerning its alleged attempts to undermine the measure.
It's no secret that the church opposed the medical cannabis initiative, which ultimately passed by roughly 52-46 percent, with some ballots still left to be counted. Though the organization said it supports medical cannabis reform, it vehemently resisted Proposition 2 and implored church members to vote against it.
Advocates and opponents reached a tentative compromise last month ahead of Election Day to have the Utah state legislature pass legislation during a special session ensuring access to medical marijuana. But not all legalization proponents felt encouraged by the deal, and the new legal notice to the church signals continued battles over exactly how the state's patients will access legal cannabis.
Several Utah lawmakers, the Utah Patients Coalition and the Utah Medical Association were also named in the notice and asked to maintain records.
The church has "a long history of dominating and interfering with the government of the State of Utah, often dictating to state and municipal legislators what legislative measures or policies they are to support or oppose," attorney Rocky Anderson, a former mayor of Salt Lake City, wrote in the notice, which was shared with Marijuana Moment.
"That dominance and interference is prohibited by the Utah Constitution."
Whether or not there will be a lawsuit remains unclear, as Anderson wrote that it was up to the claimants who reached out to him to determine if that was the best course of action. Advocacy groups TRUCE and the Epilepsy Association of Utah, along with several patients, are listed as claimants in the document.
Brian Stoll, a reform advocate who has served as a spokesperson for TRUCE and is also a member of the church, told Marijuana Moment that he does expect a lawsuit to go forward.
"Speaking as myself, not TRUCE, I do believe that they have every intention of going forward with the lawsuit if only to get lawmakers under oath discussing the domination of the political process in Utah of the Church of Jesus Christ of Latter-day Saints on record," he said. "There have been many stories over the years about their undue influence, including some accounts published by lawmakers detailing how intimately involved they are in legislation regarding certain topics."
"As you know, I'm an active member of The Church, and that will remain true. However, after having worked with the Utah legislature for the better part of three years where I saw this happen, and seeing all their work to thwart Prop 2 including having the ability to call a special session, I feel that it's unethical and not right for them to have such an influence."
If there is a lawsuit, the church is being implored to preserve a wide range of records, both physical and electronic. Anderson alleges that the church forced the special session "to radically undermine and alter the new law," which he claims amounts to a constitutional violation.
"Vastly altering the law mandated by the people is contrary not only to the popular will, but contrary to the intention expressed in the Utah Constitution that the people can, through an initiative, directly exercise their constitutionally guaranteed legislative power," he wrote.
In a statement provided to Marijuana Moment, a spokesperson for the Mormon church said "we have worked, from the outset, with medical professionals, law enforcement, educators and many other groups and prominent community leaders to seek the best for the people of Utah, to provide relief from human pain and suffering, especially where children are concerned."
"Broad community engagement was the reason a workable, beneficial and safer medical cannabis program was put together at the direction of state leadership. We stand behind and look forward to the safe, responsible and  compassionate solution that will be considered by the state legislature," the spokesperson said.
Read the full notice below.
Notice to Maintain Records – LDS Domination – Prop. 2 by Marijuana Moment on Scribd
UPDATE: This story has been updated to include comments from reform advocate and Mormon church member Brian Stoll, as well as a statement from the church. 
Utah Voters Approve Medical Marijuana Legalization Ahead Of Compromise Deal
Photo courtesy of Chris Wallis // Side Pocket Images.
California Senator Previews Next Steps For Psychedelics Bill And Says It's A Step Toward Decriminalizing All Drugs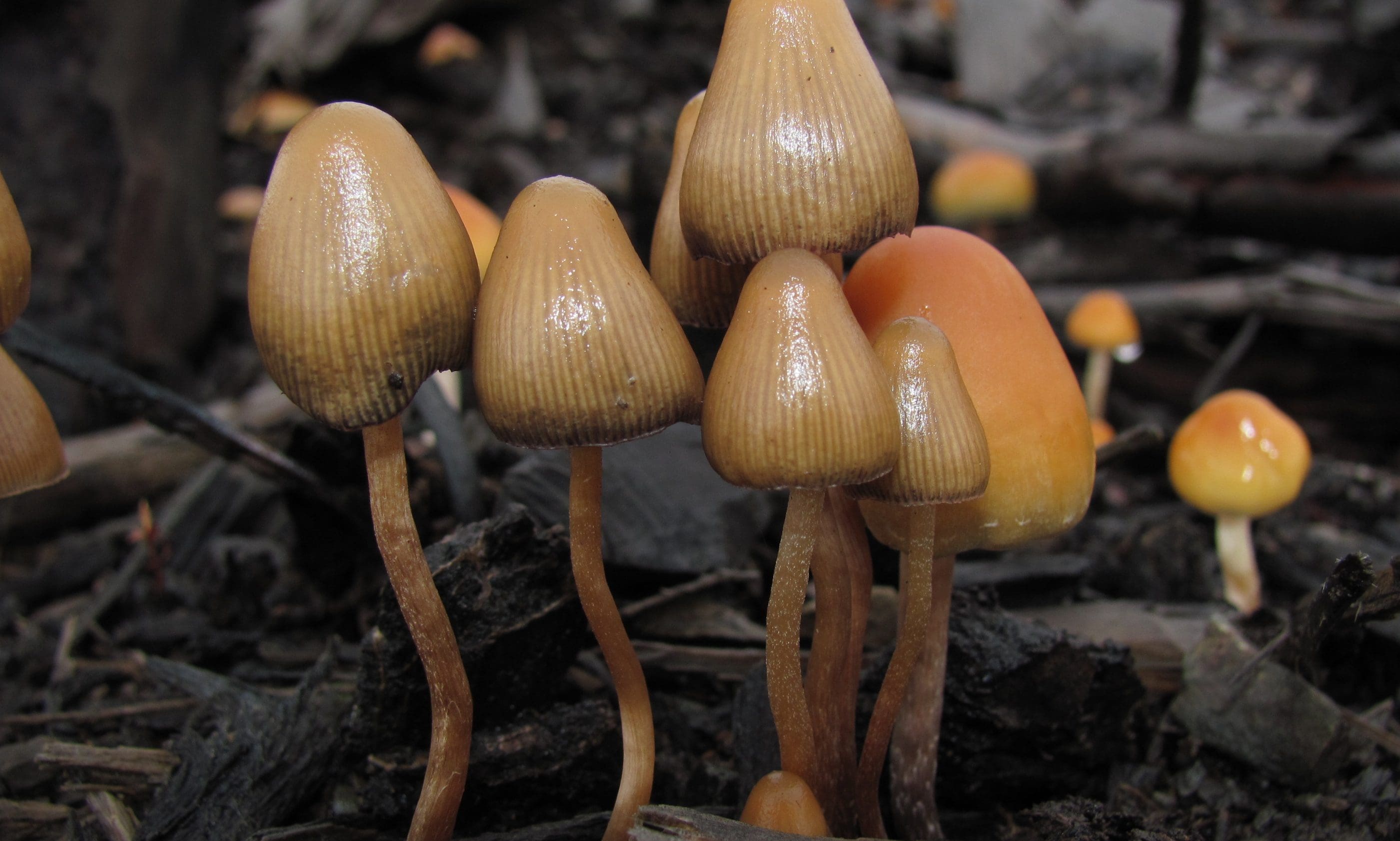 A California senator sponsoring a bill to legalize possession of psychedelics in the state says the proposal is a step toward eventually decriminalizing all drugs.
"We want to get there," he said in a recent meeting with activists and researchers, though he added that it's possible the broader reform would need to be decided by voters.
Sen. Scott Wiener (D) made the comments last week in a chat hosted by the Psychedelic and Entheogen Academic Council (PEAC), discussing next steps for his psychedelics legislation after it passed in the Senate earlier this month. He said advancing the measure in the Assembly will be "very challenging" due to a number of factors, but he sees progress in the legislature.
It's also unclear where Gov. Gavin Newsom (D) stands on the reform, he said—though the governor has long been an outspoken opponent of the war on drugs.
"This is the first time that this idea has ever been introduced in the legislature," Wiener said. "It's a brand new idea" that "many of my colleagues have never interacted with."
The bill originally included record sealing and resentencing provisions for people previously convicted of psychedelics possession offenses, but that language was removed in its last committee stop prior to the Senate floor vote as part of an amendment from the sponsor.
Wiener said the reasoning behind that deletion was that the policy "ended up generating a huge price tag" based on a fiscal analysis, but it could be addressed in separate legislation if the main bill passes.
Since clearing the Senate, SB 519 has been referred to two Assembly committees—Public Safety and Health—but the clock is ticking to move it this session. The senator said it must be heard by the panels by July 15, and then it would go the the Appropriations Committee, which would need to take action by late August.
If all goes well, Wiener told the PEAC members that a floor vote in the Assembly would happen in early September. Should the chamber approve it, the bill would go back to the Senate for concurrence on any amendments (or otherwise go right to Newson's desk). The governor would need to receive the bill by September 10, and then he would have 30 days to act on it.
Assembly passage is far from a given, however. There are "rivalries" and "tensions" between the two chambers, Wiener said, despite the fact that they're controlled by the same party.
Colleagues in the same chamber might be more willing to "give you a benefit of the doubt in helping you move forward bills," he said. What's more, members in the Assembly go up for reelection more frequently than in the Senate, making them less inclined to back novel legislation like the psychedelics proposal.
The senator said one possible amendment that could be expected in the Assembly would be to remove ketamine from the list of psychedelics that would be included in the reform.
"There are disagreements within the psychedelic world on it," he said. "It might come out. My view as you keep things in until you have to make a give, and that's one that we could potentially give on. You don't want to spontaneously give on things without getting some ability to move the bill forward as a result."
Mescaline, a psychoactive compound derived from peyote and other cacti, is another controversial psychedelic.
It was specifically excluded from the bill's reform provisions in peyote-derived form, but the possession of the compound would be allowed if it comes from other plants such as "the Bolivian Torch Cactus, San Pedro Cactus, or Peruvian Torch Cactus."
That decision on the peyote exclusion was informed by native groups who have strongly pushed back against decriminalizing the cacti for conservationist reasons and because of its sacred value for their communities.
If enacted into law, the bill would remove criminal penalties for possessing or sharing numerous psychedelics—including psilocybin mushrooms, DMT, ibogaine, LSD and MDMA—for adults 21 and older.
—
Marijuana Moment is already tracking more than 1,100 cannabis, psychedelics and drug policy bills in state legislatures and Congress this year. Patreon supporters pledging at least $25/month get access to our interactive maps, charts and hearing calendar so they don't miss any developments.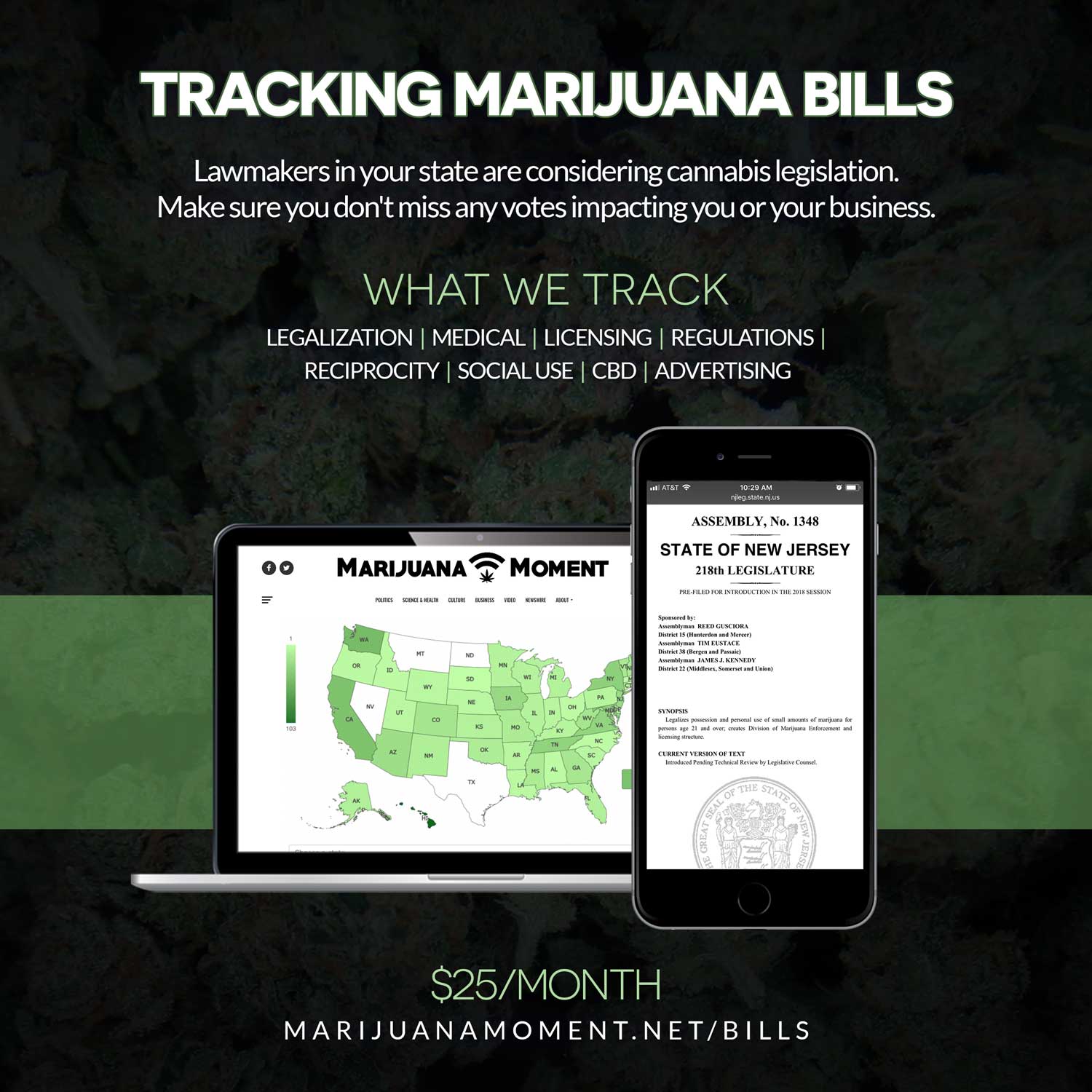 Learn more about our marijuana bill tracker and become a supporter on Patreon to get access.
—
The state Department of Public Health would be required to establish a working group "to study and make recommendations regarding possible regulatory systems that California could adopt to promote safe and equitable access to certain substances in permitted legal contexts." Those recommendations would be due by January 1, 2024.
For psilocybin specifically, the legislation would repeal provisions in California statute that prohibit the cultivation or transportation of "any spores or mycelium capable of producing mushrooms or other material" that contain the psychoactive ingredient.
But this bill, Wiener emphasized at the beginning of the meeting, is ultimately an incremental step to ending the drug war.
"My view is we should be decriminalizing possession and use of all drugs—and we want to get there," he said. "This is a step just like cannabis [legalization] was a step. And ultimately we may need to go to the voters for the broader drug decriminalization like Oregon."
For the time being, however, the senator encouraged PEAC members in San Francisco, where lawmakers are more amenable to psychedelics reform, to reach out to people in other areas of the state to apply pressure on their representatives.
Meanwhile, a group of California activists announced plans earlier this year to put an initiative to legalize the use and retail sale of psilocybin on the state's 2022 ballot. That group, Decriminalize California, said that it would first work to convince lawmakers to pursue reform and then take the issue directly to the people if the legislature fails to act.
The psychedelics effort in the California legislature, which Wiener first previewed back in November, comes as activists are stepping up the push to enact psychedelics reform locally in cities in the state and across the country. The bill notes those efforts in an explanation of the proposal.
The Northampton, Massachusetts City Council passed a resolution in April to deprioritize enforcement of laws against the possession, use and distribution of a wide range of psychedelics such as psilocybin and ayahuasca. It's the third city in the state to advance the policy change, following Somerville and Cambridge.
These are some of the latest iterations of a national psychedelics reform movement that's spread rapidly since Denver became the first city to decriminalize psilocybin mushrooms in 2019.
Besides the cities in Massachusetts, four others—Oakland, Santa Cruz, Ann Arbor and Washington, D.C.—have also decriminalized possession of plant-and fungi-based psychedelics.
In Oregon, November's election saw the passage of a historic initiatives to legalize psilocybin mushrooms for therapeutic purposes and more broadly decriminalize possession of all drugs.
The governor of Connecticut signed legislation last week that includes language requiring the state to carry out a study into the therapeutic potential of psilocybin mushrooms.
Texas lawmakers also recently sent their governor a bill to require the state study the medical benefits of psychedelics for military veterans.
A New York lawmaker introduced a bill this month that would require the state to establish an institute to similarly research the medical value of psychedelics.
In Oakland, the first city where a city council voted to broadly deprioritize criminalization of entheogenic substances, lawmakers approved a follow-up resolution in December that calls for the policy change to be adopted statewide and for local jurisdictions to be allowed to permit healing ceremonies where people could use psychedelics.
After Ann Arbor legislators passed a decriminalization resolution last year, a county prosecutor recently announced that his office will not be pursuing charges over possessing entheogenic plants and fungi—"regardless of the amount at issue."
The Aspen, Colorado City Council discussed the therapeutic potential of psychedelics like psilocybin and proposals to decriminalize such substances at a meeting last month. But members said, as it stands, enacting a reform would be more better handled at the state level while entheogens remain strictly federally controlled.
Seattle lawmakers also recently sent a letter to members of a local task force focused on the opioid overdose epidemic, imploring the group to investigate the therapeutic potential of psychedelics like ayahuasca and ibogaine in curbing addiction.
Photo courtesy of Wikimedia/Mushroom Observer.
New Jersey Attorney General Cracks Down On 'Gift' Marijuana Schemes Involving Overpriced Snacks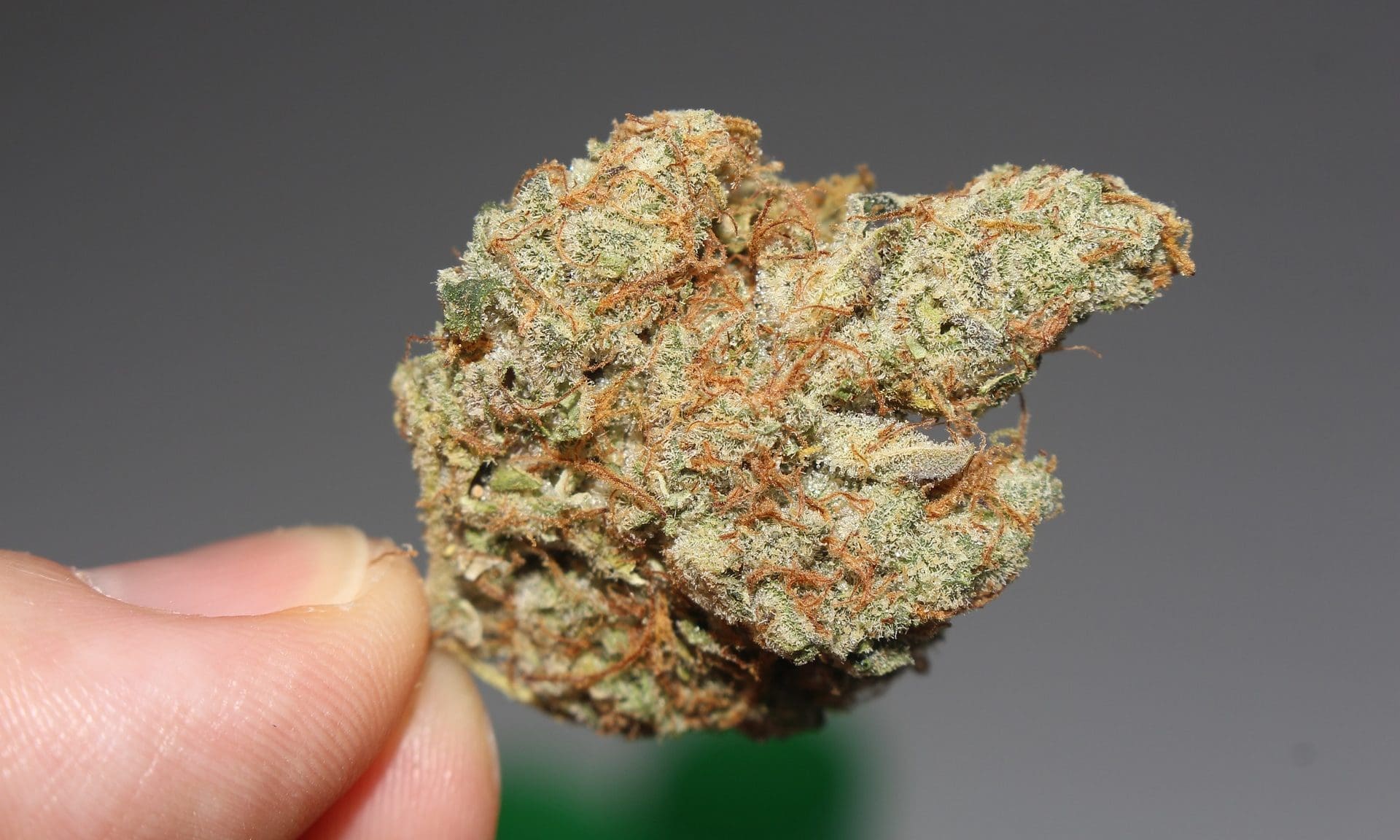 The attorney general of New Jersey on Tuesday sent warning letters to companies that are effectively circumventing the state's marijuana laws by "gifting" cannabis in exchange for non-marijuana-related purchases such as overpriced cookies, brownies and stickers.
Gifting is lawful between adults 21 and older under New Jersey's adult-use cannabis law, but a number of businesses are allegedly taking advantage of that policy by giving away "free" cannabis products to those who purchase other items like snacks and baked goods.
No retail marijuana businesses have been licensed since the state enacted recreational legalization earlier this year, which followed voter approval of a reform initiative during the November 2020 election. Licensing regulations still need to be developed before adult-use shops can open.
Have you heard about businesses that "gift" marijuana w/ the purchase of snacks or other items? This isn't the kind of cannabis business allowed by NJ's new law. We're warning these businesses to stop unlawful practices that could undercut the legal market.https://t.co/pYBODk12DY

— AG Gurbir Grewal (@NewJerseyOAG) June 15, 2021
"In legalizing adult-use cannabis in New Jersey, the Legislature made it clear they were creating a regulated market with restrictions on how that market operates," Attorney General Gurbir Grewal said in a press release. "Instead of waiting for those regulations to be established, some vendors have decided to move forward on their own, in ways that the law does not allow."
"Today we're making it clear that we will not permit these entities to undermine the regulated cannabis marketplace the Legislature created or to compete unfairly with properly licensed cannabis businesses," he said.
Four Sky High Munchies, Slumped Kitchen LLC, NJGreenDirect.com LLC and West Winds Wellness were targeted with cease and desist letters, which state that the cannabis gifts that they're offering appear to be central to their business transactions. The non-cannabis items are generally overpriced, the press release notes.
New Jersey's legalization law establishes the Cannabis Regulatory Commission (CRC) to oversee the market and create licensing rules. CRC Chairperson Dianna Houenou said that the division "is committed to establishing a safe marketplace of cannabis products."
"Those trying to preempt the rules and transfer unregulated and untested marijuana items jeopardize public health and undermine confidence in the forthcoming regulated cannabis industry," she said.
"We will not allow vendors to misrepresent what they're selling," Kaitlin Caruso, acting director of the state's Division of Consumer Affairs, said. "Under our consumer protection laws, vendors are subject to fines and penalties for making false or misleading statements about what they're selling. We have warned these companies about our concerns, and to stop conduct that could violate our laws."
New Jersey's attorney general has been proactive about cannabis reform implementation since the legalization bill was enacted.
The day after Gov. Phil Murphy (D) signed bills to legalize and decriminalize marijuana, Grewal directed prosecutors to drop cases for cannabis-related offenses and issued separate guidance for police on how to proceed under the updated laws.
The attorney general also encouraged prosecutorial discretion for marijuana cases in earlier memos prior to the bill's signing.
Federal Marijuana Trafficking Cases Drop Again In 2020 As More States Legalize
Texas Governor Signs Medical Marijuana Expansion Bill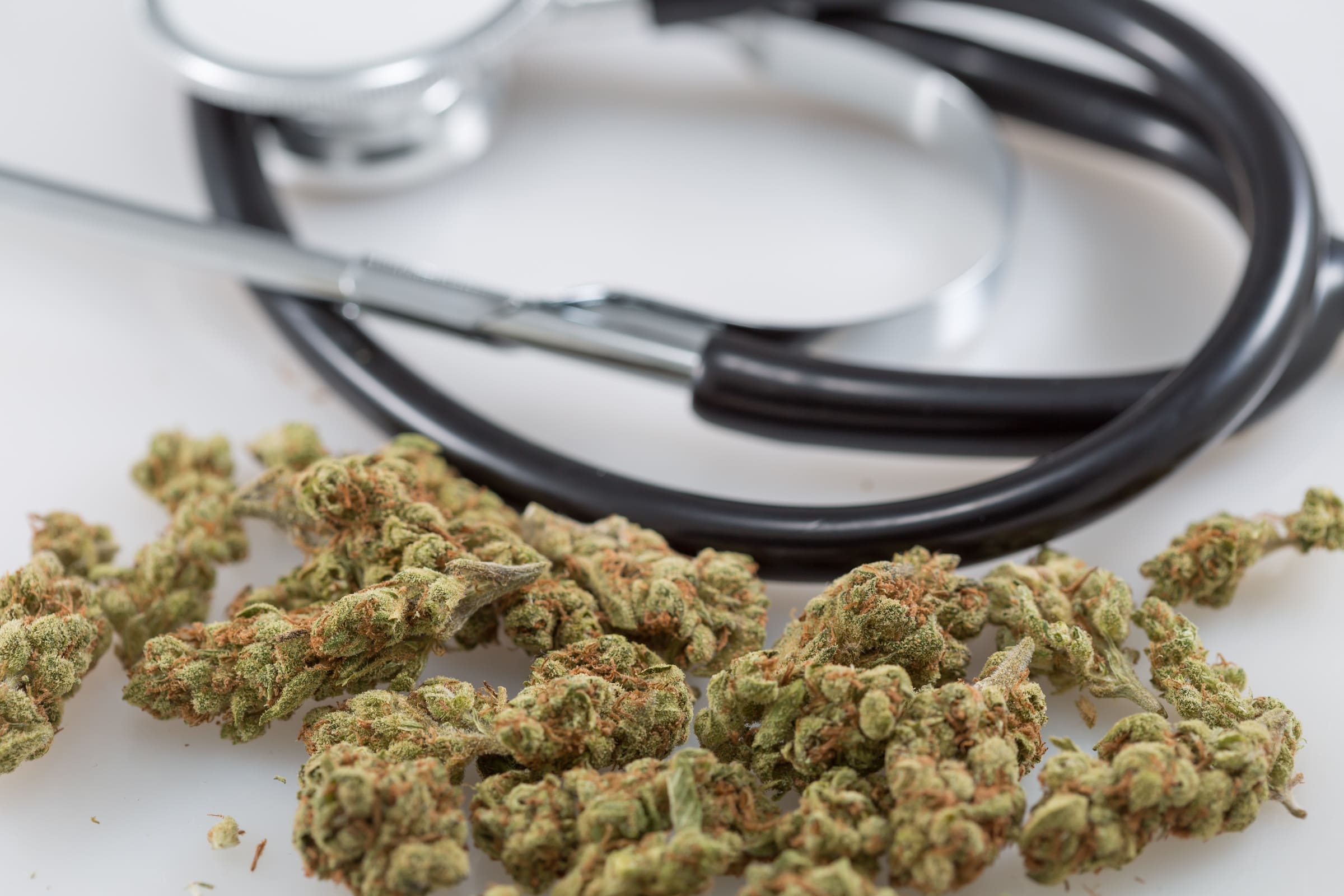 Texas Gov. Greg Abbott (R) signed a bill to modestly expand the state's limited medical marijuana program on Tuesday.
The legislation adds cancer and post-traumatic stress disorder to the list of conditions that qualify patients to legally access cannabis. It also doubles the amount of THC concentration that is allowed, from 0.5 percent to one percent.
As originally passed in the House, the bill would have also included chronic pain as a qualifying condition, but that was removed by the Senate and was not re-added in a conference committee. The House-approved version also increased the THC limit to five percent, but that too was watered down in the Senate.
Abbott has not yet commented on a separate piece of drug policy reform legislation that the legislature also passed to require the state to study the therapeutic potential of psychedelics like psilocybin and MDMA.
Abbott first announced he would sign the cannabis bill in a Twitter post last week.
Veterans could qualify for medical marijuana under new law.

I will sign it.https://t.co/KkoC15Ur66

— Greg Abbott (@GregAbbott_TX) June 11, 2021
Separate bills to reduce penalties for possessing cannabis concentrates, revise the state's hemp program and broadly decriminalize marijuana possession also advanced this year—but they did not make it over the finish line by the session's end.
Partly because of those failures, a newly formed progressive coalition that's being led by two former congressional candidates said last week that it plans to take cannabis and other issues directly to voters by putting reform measures on local ballots across the state.
Abbott did not sign additional legislation to clarify that a positive marijuana test alone is not sufficient criteria for removing a child from their home. But he didn't veto it, either, and it was enacted without the his signature last month and takes effect on September 1, 2021.
Connecticut Senate Approves Marijuana Legalization Bill In Special Session