Missouri voters will see three cannabis measures on November ballot (Newsletter: August 3, 2018)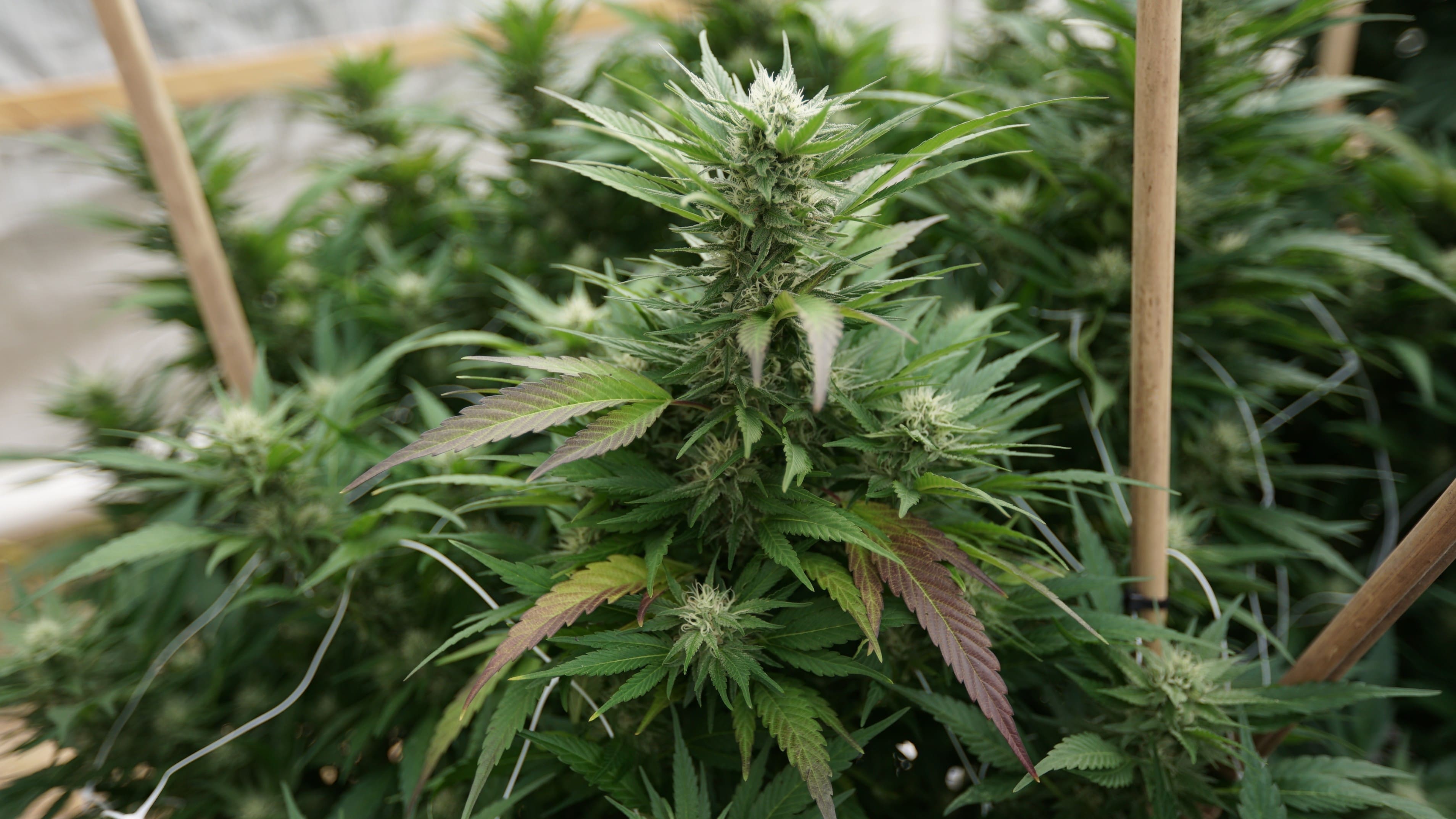 Cuomo forms panel to draft legalization bill; CO state study says legal cannabis working well; Study: Marijuana dependency declining
Subscribe to receive Marijuana Moment's newsletter in your inbox every weekday morning. It's the best way to make sure you know which cannabis stories are shaping the day.
Your support makes Marijuana Moment possible…

This issue of Marijuana Moment, and our original reporting that is featured in it, is made possible by the generous support of 304 Patreon sponsors.
Adam Orens of Marijuana Policy Group: "This is more than a collection of links – this is real curated news from an experienced hand – which is becoming increasingly rare these days. Browsing through Tom's newsletter with a cup of coffee has become part of the daily routine. I am happy to support Tom in his work."
Cannabis industry professionals receive valuable rewards for pledges of $25 and up.

/ TOP THINGS TO KNOW

Missouri's secretary of state certified that three separate medical cannabis initiatives have enough signatures to appear on the November ballot. If multiple measures are approved it could be up to the courts to decide which provisions are enacted.

New York Gov. Andrew Cuomo (D) formed a working group to draft marijuana legalization legislation for the legislature to consider in 2019.

The Colorado Department of Revenue released state-commissioned review of the marijuana industry, with the agency's executive director saying, "This report gives me comfort that the licensed, regulated commercial marketplace is working well…"

A study found that rates of people meeting the criteria for marijuana dependency are dropping even as more states enact legalization.

/ FEDERAL

The U.S. Department of Veterans Affairs is supporting a study on CBD as a potential adjunctive therapy for PTSD.

The Oregon-Idaho High Intensity Drug Trafficking Area published an analysis of Oregon's marijuana legalization laws.

The U.S. attorney for Oregon said the state's marijuana market is "out of control."

The U.S. attorney for the Southern District of West Virginia tweeted, "Marijuana addiction is REAL. No matter the study, the pro-toke crowd will never accept it. After all, why let facts get in the way of an agenda?"

U.S. Senate Majority Leader Mitch McConnell (R-KY) said that as a member of the Farm Bill conference committee, he will "strongly advocate to legalize industrial hemp" and is "optimistic that my Hemp Farming Act, which I secured in the Senate bill, will be included in the final bill sent to the President for his signature."

U.S. Sen. Kirsten Gillibrand (D-NY) tweeted, "Marijuana laws in this country are discriminatory and unjust. That's why I'm working to pass the Marijuana Justice Act. It's time to end a system that robs people and families of their hopes, dreams and potential. It's time for justice."

Congressman Ro Khanna (D-CA) tweeted, "We need a fiber for fiber plan. We need to legalize marijuana and then use that revenue to have high speed broadband for every community in the nation! Let's get into the 21st century."

The U.S. Senate bill to increase marijuana businesses' access to banks got one new cosponsor, for a total of 18.

/ STATES

California's insurance commissioner approved three more carriers to cover marijuana businesses.

Vermont Democratic gubernatorial candidate Christine Hallquist said, "We need to tax and regulate [marijuana] as much as possible so people can trust the source."

282 people have applied to be Oklahoma's top medical cannabis regulator.

Hawaii regulators convened a working group to address employment issues for medical cannabis patients as well as edibles manufacturing.

/ LOCAL

Here's a look at the history of marijuana enforcement in New York City.

The Salt Lake County, Utah Board of Health declined to take a position on the state's medical cannabis ballot measure.

/ ADVOCACY

The Teamsters hosted a marijuana panel at the Netroots Nations conference.

/ SCIENCE & HEALTH

VICE takes an look at Marijuana Anonymous.

/ CULTURE

Rapper Ice Cube spoke about how his basketball league BIG3 allows players to use CBD.

Actress Fran Drescher is the keynote speaker at a cannabis conference in Portland, Oregon this month.

Cartoonist Scott Adams said he smokes marijuana.

Devo's Mark Mothersbaugh spoke about how when he met the Rolling Stones, there was "more marijuana than I'd ever seen in my life."

Jimmy Kimmel Live did a spoof called "Dr. Quinn Medicinal Marijuana Woman."
Make sure to subscribe to get Marijuana Moment's daily dispatch in your inbox.
Photo courtesy of Chris Wallis // Side Pocket Images.