OK medical cannabis oppo spent big to lose, finance data reveals (Newsletter: August 6, 2018)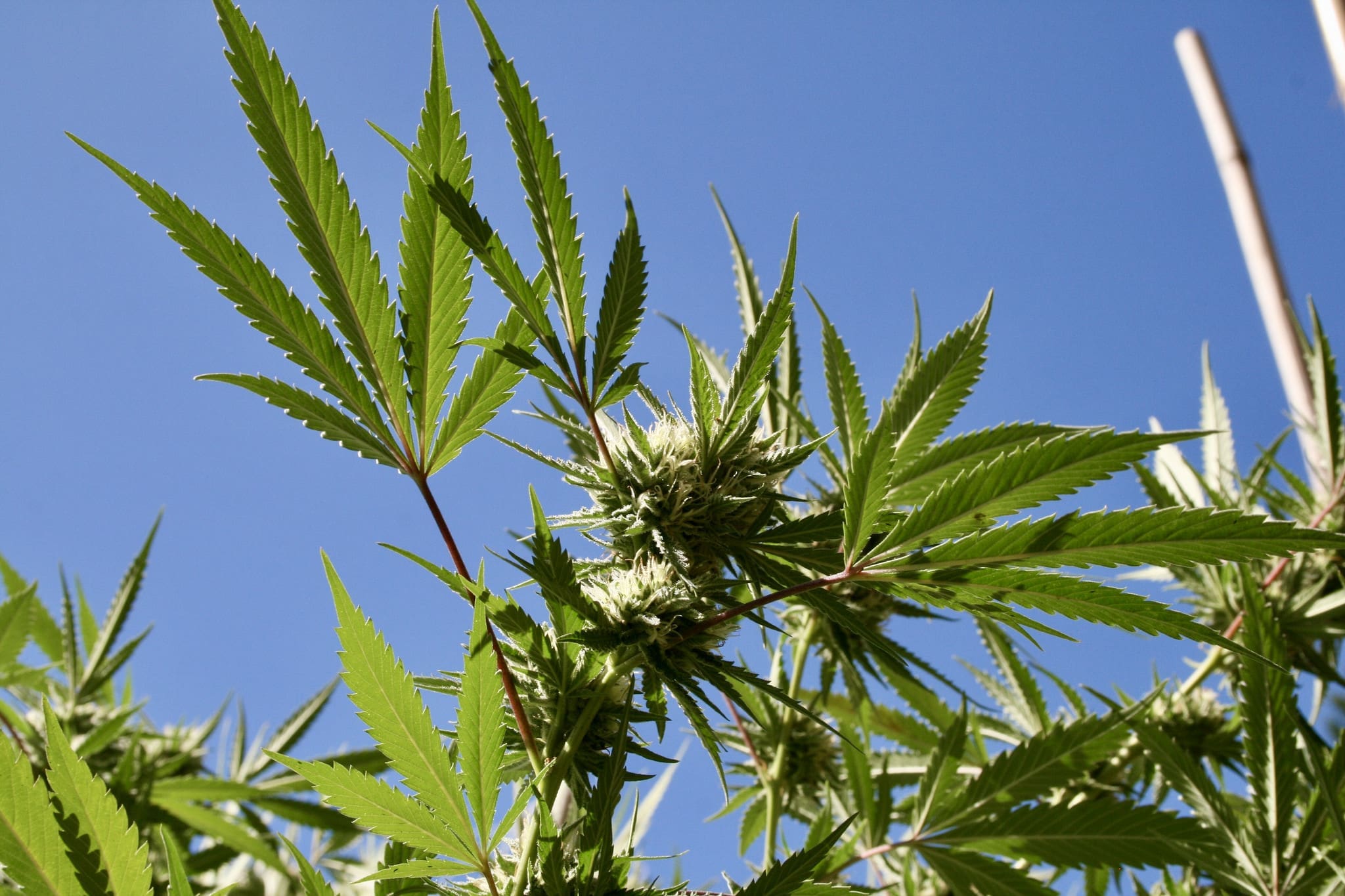 Lawmaker uses CBD in congressional office; AK & NV legal sales exceed projections; Fed prosecutor threats
Subscribe to receive Marijuana Moment's newsletter in your inbox every weekday morning. It's the best way to make sure you know which cannabis stories are shaping the day.
Your support makes Marijuana Moment possible…

This issue of Marijuana Moment, and our original reporting that is featured in it, is made possible by the generous support of 305 Patreon sponsors. Cannabis industry professionals receive valuable rewards for pledges of $25 and up.

Check out the perks of being a sponsor on our Patreon page.
https://www.patreon.com/marijuanamoment

/ TOP THINGS TO KNOW

A new Marijuana Moment analysis of Oklahoma medical cannabis campaign finance records shows that supporters had to raise only 35 cents per vote on Election Day, while opponents had to take in $3.27 per vote…to lose badly. Other findings include a huge disparity between the campaigns on number of individual donors (supporters had more) and the average sized individual contribution (opponents relied on big donors).
Nevada and Alaska marijuana sales receipts and the resulting tax revenue are greatly exceeding initial state projections.

/ FEDERAL

President Trump is supporting congressional legislation that includes sentencing reform.

Congressman James Comer (R-KY) said he regularly uses CBD oil inside his congressional office.

U.S. Sen. Ted Cruz (R-TX) released a campaign ad touting his support for drug testing unemployment benefits applicants and attacking his opponent, Congressman Beto O'Rourke (D-TX), for backing drug policy reform. PolitiFact analyzes the ad's claims.

The U.S attorney for the Southern District of West Virginia tweeted, "New aggressive efforts beginning in SDWV to enforce federal laws for hemp, marijuana and CBD edibles/oils. Grow, cultivate & sell at your own risk. Marijuana, hemp & CBD (except in certain limited instances) remain ILLEGAL. I don't make laws but do fully enforce them."
West Virginia Democratic congressional candidate

Richard Ojeda

responded, "probably not going to like when we deschedule cannabis after I get to Washington…"
U.S. Sen. Cory Booker (D-NJ) spoke about his work on marijuana policy reform at the Netroots Nation conference.

Congresswoman Betty McCollum (D-MN) tweeted, "Access to medical cannabis has improved the quality of life for thousands of Minnesotans-including those suffering from epilepsy, some cancers, and PTSD."

Congresswoman Vicky Hartzler (R-MO) tweeted, "Crime rate in CO has increased 11xs faster than the rest of the nation since the legalization of marijuana (Mitchell, 2017), with the CO Bureau of Investigation reporting an 8.3% increase in property crimes and 18.6% increase in violent crimes (CBI, 2017)."

Wisconsin Republican U.S. Senate candidates differ on medical cannabis.

New Mexico Democratic congressional candidate Deb Holland spoke in support of legalizing marijuana.

/ STATES

The New Jersey Assembly speaker endorsed marijuana legalization.

The Denver Post uncovered a secret lawsuit about a little-known Colorado policy the state uses to police doctors who recommend medical cannabis.

Oregon legislators plan to further revise marijuana laws in response to a critical federal report.

Georgia legislators will meet this month to discuss possible expansions to the state's limited low-THC medical cannabis law.

Wyoming police pressured supermarkets to remove CBD products from their shelves.

Here's a look at where Wisconsin Democratic gubernatorial candidates stand on marijuana. Separately, cannabis advisory referendums in several counties could influence legislators to change state laws.

Here's a look at where Minnesota Democratic gubernatorial candidates stand on marijuana.

The success of New York marijuana legalization legislation will likely come down to whether Democrats gain a majority in the Senate. And Democratic gubernatorial candidate Cynthia Nixon tweeted, "I stand for legalizing marijuana because it's first and foremost a justice issue. We have to stop putting people of color in prison for something that white people do freely."

Alaska regulators reinstated the permit of a marijuana business that had been punished for improper waste disposal methods.

Oklahoma lawmakers may have to address some medical cannabis implementation issues not covered by regulations. The legislature's medical marijuana working group will hold its third meeting on Wednesday.

Ohio regulators announced recipients of provisions medical cannabis processor licenses.

Here's a look at how Louisiana businesses leveraged relationships with top officials to campaign for medical cannabis licenses.

/ LOCAL

Racine County, Wisconsin supervisors are considering placing a marijuana legalization advisory question on the November ballot.

A Brown County, Wisconsin supervisor is proposing a resolution calling on the state to only let people with doctors' prescriptions receive cannabis-derived substances.

The Clare County, Michigan sheriff's office jailed an 80-year-old grandmother whose medical cannabis card lapsed.

/ INTERNATIONAL

Mexico's president-elect plans to reconsider anti-drug cooperation agreements with the U.S.

A Canadian Medical Association vice-president said doctors want medical cannabis to be phased out once recreational marijuana legalization begins.

Here's a look at medical cannabis policies in Australia.

/ ADVOCACY

Trump ally Roger Stone spoke about the president's support for pending congressional marijuana reform legislation. He is also criticizing Florida Gov. Rick Scott's (R) decision to appeal a case concerning the right of medical cannabis patients to smoke their medicine.

/ SCIENCE & HEALTH

A study suggests "there may be significant [quality of life] benefits, including decreased anxiety, pain, and depression and increased appetite and generalized feelings of well-being, associated with marijuana use among patients with newly diagnosed [head and neck cancer]."

Researchers developed a method to quickly identify marijuana based on DNA testing.

NPR looks at the development of a marijuana breathalyzer.

/ OPINION & ANALYSIS

A poll found that Oklahoma voters oppose legalizing marijuana, 55% – 38%.

The editor of the British Medical Journal wrote, "We welcome research on the effects of medicinal cannabis, and we will continue to campaign for wider reform of drug policy."

/ BUSINESS

Scotts Miracle-Gro's CEO spoke about the company's marijuana industry plans in a profanity-laden call.

The Boston Globe looks at ancillary companies hoping to cash in on marijuana legalization in Massachusetts.
Make sure to subscribe to get Marijuana Moment's daily dispatch in your inbox.
Photo courtesy of Brian Shamblen.