Colorado's Marijuana Market Is Thriving, New Government Report Shows
Colorado's regulated marijuana marketplace is working better than expected, according to a new state-commissioned report.
The first-of-its-kind analysis provides an overview of the state's cannabis system, including information about supply and demand, trends in consumption and pricing data. The top-level takeaway is that the legal marijuana program is meeting demand from residents and visitors alike.
That's an important finding for state regulators, especially considering that just 65 percent of users obtained their cannabis from the commercial market in 2014. In other words, more people appear to favor legal access over the criminal market. (A recent study revealed a similar preference among users in Canada).
"This report gives me comfort that the licensed, regulated commercial marketplace is working well and is part of the state's continuous effort to monitor a comprehensive marijuana regulatory framework, improve transparency and use data to inform the public about Colorado's marketplace," Mike Hartman, executive director of the Colorado Department of Revenue, said in a press release.
If you are getting your cannabis from a legal supplier in Colorado, you can also rest assured that quality is improving, according to the report. Residual marijuana—which refers to cannabis products that are destroyed, seized or fail to meet quality assurance standards—declined over the past three years, which "suggests improved licensee compliance."
The report found that competition in Colorado's marijuana marketplace has also strengthened.
The top 10 cannabis operators in the state accounted for 23.1 percent of the total sales in 2017. That's down more than three percentage points since 2015, when the top 10 operators accounted for 26.6 percent of the total sales.
Competition is a more decisive factor in marijuana pricing than was previously believed, the report also determined. While some have speculated that demand related to tourism would be a dominant factor in pricing, the report showed that prices were highest in areas with the fewest legal dispensaries.
The price for a gram of cannabis from adult use ranges from $8.30 to $11.75 on average in border and mountain towns, for example, while the overall average is $5.79 per gram. That's 62 percent cheaper than the average price per gram in 2014.
Another interesting finding concerns consumption trends. Though flower sales are still the highest by far, demand for edibles and concentrates have continued to grow. In 2014, concentrates represented about 12 percent of the market share for adult use; in 2017, that figure increased to more than 23 percent. Similar trends have also been identified in recreational marijuana states like Washington.
"There are a few notable 'firsts' in this study," Adam Orens, founding partner of Marijuana Policy Group, said. "Colorado is the first state to use inventory tracking data to understand market dynamics; the first to use flower equivalent measures; and the first to compare supply, demand and consumption to monitor regulatory performance."
"This is an important step in the evolution of regulated cannabis markets—where governments are monitoring market data and adjusting policy accordingly."
Frequent Consumers Are Becoming Less Dependent On Marijuana, Study Shows
Feds Warn More CBD Companies Over Health Claims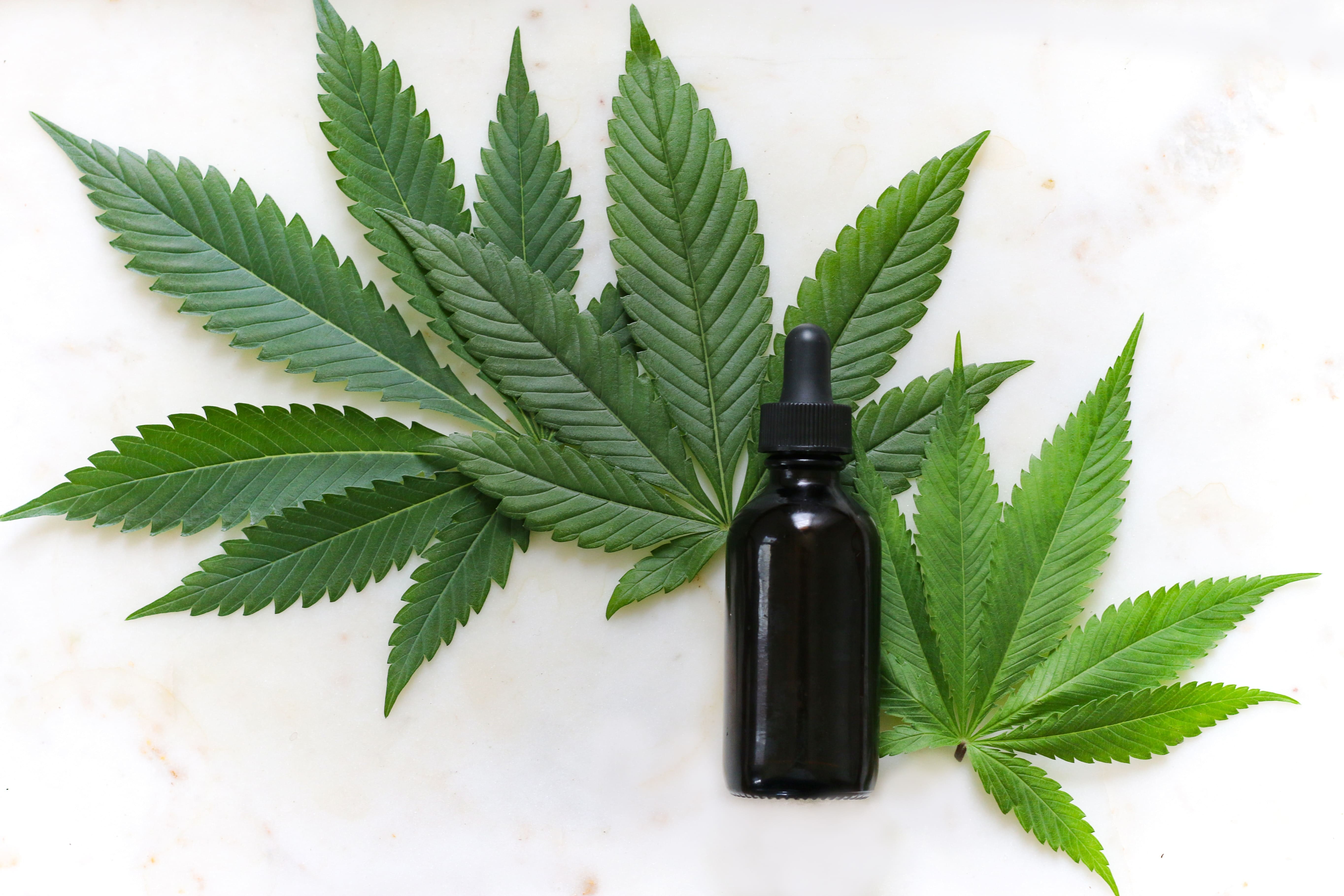 The Federal Trade Commission (FTC) sent letters on Tuesday ordering three companies to stop making unfounded health claims about their CBD products.
"It is illegal to advertise that a product can prevent, treat, or cure human disease without competent and reliable scientific evidence to support such claims," FTC said in a press release about the action.
Please visit Forbes to read the rest of this piece.
(Marijuana Moment's editor provides some content to Forbes via a temporary exclusive publishing license arrangement.)
Photo by Kimzy Nanney.
Colorado Sold Twice As Much Recreational Marijuana As Medical Cannabis Last Year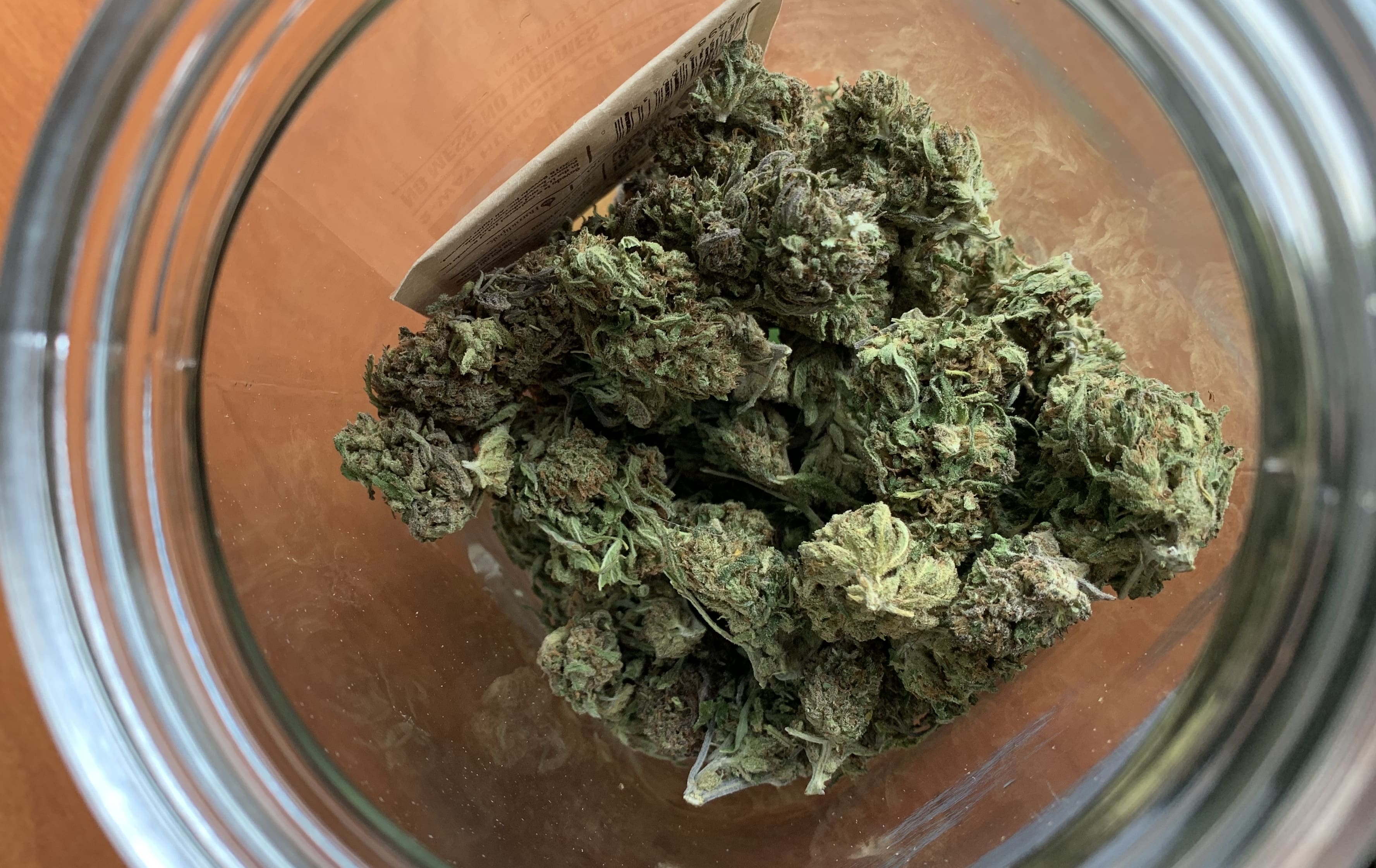 The share of legal marijuana sales in Colorado that came from the recreational market in 2018 significantly outpaced those from the medical market, according to an annual government report released on Monday.
In fact, there were about two times as many adult-use sales of flower compared to medical cannabis purchases—a new milestone for the state.
Colorado's Marijuana Enforcement Division (MED) said that 288,292 pounds of bud were sold last year for recreational purposes, while 147,863 pounds were sold to medical marijuana patients. For comparison, in 2017, recreational consumers purchased 238,149 pounds and 172,994 pounds were sold to patients.
That means the recreational-medical gap increased 73 percent in one year.
Overall, 436,155 pounds of cannabis were sold in 2018, compared to 411,143 pounds in 2017.
In part, the trend can be attributed to the ongoing expansion of Colorado's adult-use cannabis market since the state's first recreational shops opened in 2014. Medical cannabis sales were notably higher than recreational sales in that first year of implementation, with just 38,660 pounds coming from the adult-use market and 109,578 pounds being sold to medical patients.
Medical and adult-use sales were roughly even in 2016. But by 2017, recreational sales accounted for 58 percent of the market. And last year, they represented 66 percent of the market.
MED also found that licenses for recreational marijuana facilities increased by three percent (47 licenses) while medical business licenses declined by eight percent (77 licenses).
"Data collection continues to be a priority at the MED," Jim Burack, director of the program, said in a press release. "This ongoing analysis and compilation of industry information helps inform the public and contributes to our outreach efforts to stakeholders."
The report also showed that the adult-use market is the primary destination for individuals purchasing edibles. Eighty-six percent of edible sales came from recreational consumers. And from July-December 2018, 75 percent of cannabis plants were cultivated for adult use.
The market shift isn't unique to Colorado. An Associated Press analysis from June detailed how states across the country that have established recreational marijuana programs are seeing the number of medical patients decline as more consumers transition to the adult-use market.
That may be partially explained by individuals who sought out medical cannabis recommendations choosing not to renew their registration after recreational marijuana shops became available. To that point, a recent study found that many customers at recreational dispensaries are consuming cannabis for the same reasons that registered patients do, such as to alleviate pain and sleep issues.
The concern for some advocates, however, is that adult-use legalization could drive up prices for patients, or leave them with fewer product options tailored to therapeutic use as demand for high-THC products increases.
"When states pass adult-use legalization we are seeing many patients leave the strict controls of the medical programs," David Mangone, director of government affairs at Americans for Safe Access, told Marijuana Moment. "Patients must already pay out of pocket for cannabis, and any added cost like a registration fee for a medical card or renewal can make the process of obtaining medicine extremely burdensome and costly."
"States like Colorado must continue to provide adequate benefits to patients to ensure the medical program remains robust," he said.
Mangone added that "as states pass adult-use programs it is important that they continue to understand and appreciate the needs of patients."
"A common frustration for many is not what happens in terms of access to cannabis, but rather what happens in terms of access to specific products. Products and flower with a high-THC content have a wider market appeal, but may not necessarily benefit the existing medical market."
That said, one interesting finding from this latest MED report is that medical and recreational consumers alike seem increasingly interested in concentrates, with the units of such products sold to both nearly doubling from 2017 to 2018. Concentrates are sold at a much higher rate in the adult-use market, but the potent products evidently have growing appeal across the board.
Gov. Jared Polis (D) recently celebrated tax earnings from marijuana sales, touting the fact that the state has amassed more than $1 billion in cannabis revenue that has been allocated to various social programs.
And the marijuana market is continuing to evolve in state. Polis signed legislation in May allowing for home deliveries of cannabis products as well as social consumption sites.
The governor said last month at a conference with governors from around the country that the new delivery law could help mitigate impaired driving.
After Legalizing Marijuana, Colorado Saw 'Significant Decrease' In Opioid Prescriptions, Study Finds
Photo courtesy of Kimberly Lawson.
Credit Unions Won't Be Punished For Working With Marijuana Businesses, Federal Regulator Says
Regulators won't punish credit unions simply for working with marijuana businesses that are operating in compliance with state laws, the head of the federal agency that oversees the financial services providers said in a new interview.
National Credit Union Administration (NCUA) Chairman Rodney Hood also suggested that Congress could entirely resolve banking issues in the cannabis industry by federally descheduling marijuana.
"It's a business decision for the credit unions if they want to take the deposits," Hood told Credit Union Times, adding that the financial institutions must follow existing federal guidance and ensure that the businesses they choose to service are not violating anti-money laundering laws or other rules.
"We don't get involved with micro-managing credit unions," he said.
While the comments don't signify a new shift in policy, and don't take into account the fact that the Justice Department still maintains authority to potentially prosecute credit unions that allegedly violate the law by banking marijuana proceeds, they are the latest indication of a growing consensus that federal action is needed to clarify the situation.
Uncertainty around banking in the state-legal marijuana market has been a hot topic in the 116th Congress.
Legislation that would shield banks and credit unions that take on cannabis clients from being penalized by federal regulators was approved by the House Financial Services Committee in March, and the Senate Banking Committee held a hearing on the bill last month. That panel's chair, Sen. Mike Crapo (R-ID), said last week that he agrees a solution for the industry is necessary.
Though the NCUA head didn't endorse specific legislation to give credit unions peace of mind when dealing with cannabis businesses, he did float the idea of descheduling marijuana as one way to provide unambiguous clarity for financial institutions.
"Hood said that Congress could remove all ambiguity if it enacted legislation to declassify marijuana," the trade publication reported after its interview with the official.
Separately, the independent federal agency recently took one proactive step toward reforming policy partly in response to state-level legalization efforts. In a notice published in the Federal Register last week, NCUA proposed changing its rules so that individuals with prior low-level drug convictions would be allowed to work at credit unions.
Though bank and credit union representatives are calling for enhanced clarity when it comes to cannabis banking, more financial institutions do seem willing to take the risk anyway, with federal data showing a notable uptick in the number of marijuana-servicing banks in the last quarter.
Federal Agency Proposes Letting People With Drug Convictions Work At Credit Unions