Minnesota Marijuana Legalization Bill Sponsor Expects GOP Support In House Floor Vote This Week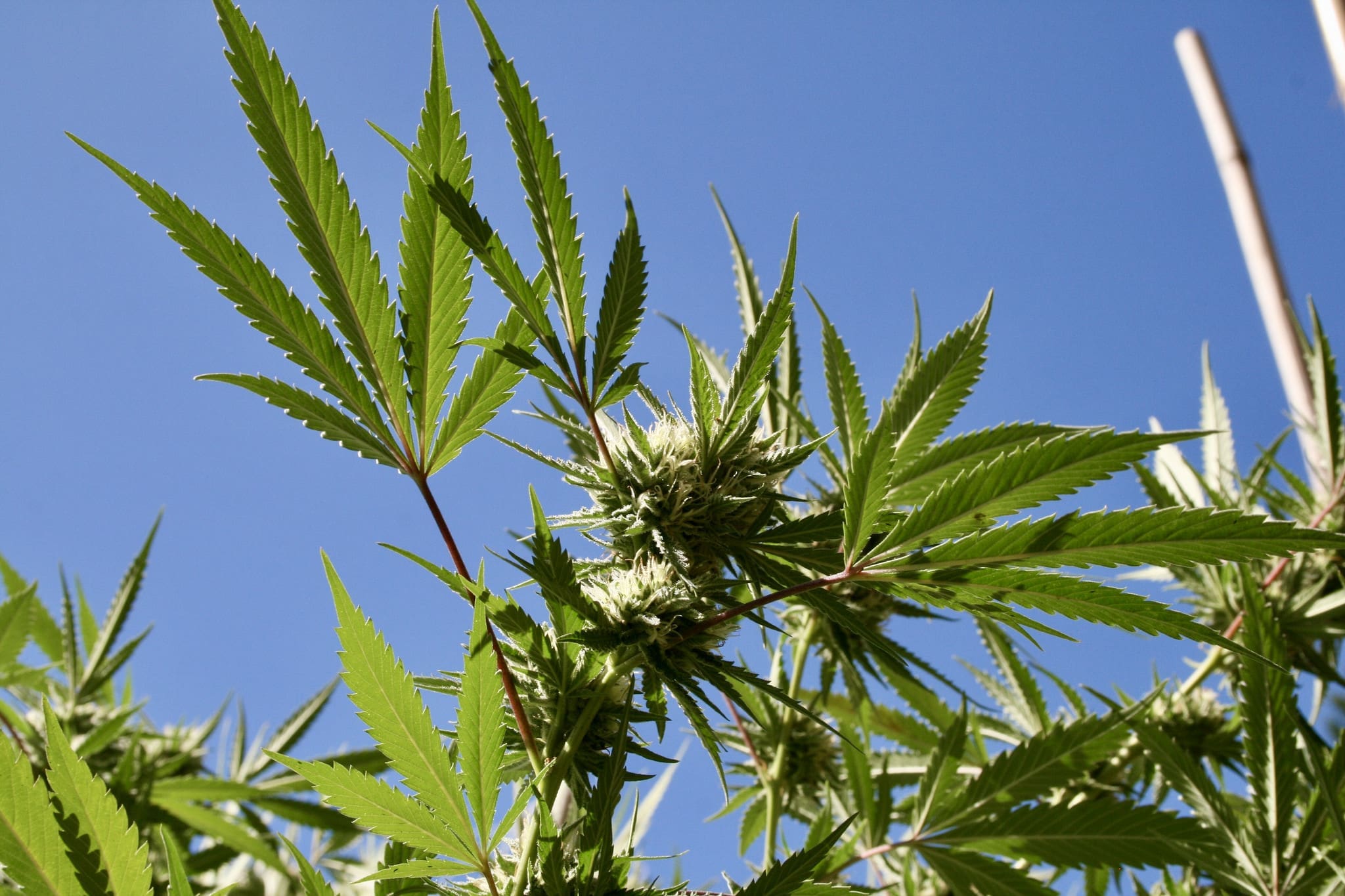 Getting a bill to legalize marijuana in Minnesota to the House floor has been no small task. But after advancing it through 12 committees in recent weeks, the measure's sponsor, Majority Leader Ryan Winkler (D), is expecting it to pass with some Republican support on Thursday.
In a phone interview with Marijuana Moment, Winkler talked about his legislation's exhaustive path through the committee process and what to expect as it finally heads to the floor for consideration. While he's confident that the chamber will approve it—especially considering how many members from both parties have already had a chance to submit input and amendments in a dozen panels—its prospects remain uncertain in the GOP-controlled Senate.
Even so, the legalization proposal has generated significant public interest and media attention. And the majority leader says, at the very least, that has boosted support for other, more modest cannabis reform bills.
"By putting this bill front and center and making it such a priority and driving public attention, Republicans are more willing to expand Minnesota's medical cannabis program to [include a flower option], and they are more open to decriminalizing elements of our current system."
"I think we are having an effect on them, and they feel the pressure to find a way to act because they know that they are losing this and the public will eventually win and get this," Winkler said.
For advocates, those incremental reforms would be welcome, of course. But in a year that has already seen several states like New York and Virginia legalize adult-use cannabis, the leader's bill passing would be the most significant victory.
"This bill is really a product of a two-year process to develop it, identify priorities, concerns, issues, figure out what works and what doesn't from other states [and] get a huge amount of buy in," Winkler said. "We continued to improve it all through the whole 12 committee stop process, right right down to the floor session Thursday when more amendments are coming."
Part of that process has involved soliciting GOP support—and that has meant committees adopting various amendments, including one that would put some cannabis tax revenue toward tax relief for Minnesotans.
"We will get some" Republican support for the bill, Winkler said, but "I don't know how many."
In an earlier interview, Winkler suggested that the proposal could actually passed in the Senate—widely considered to be the bill's largest obstacle this session—if only it could be brought up for a vote. However, it would take time for members of the chamber to review the legislation, and time is of the essence with the session set to end on May 17.
"Cannabis legalization is just very broadly supported, including in the Republican party and by Republican voters. It wouldn't just be Democrats—it would be a bipartisan vote," he told Marijuana Moment. "It would probably take some time for them to learn the mechanics of the bill and get comfortable with it, but I think if you actually ran it up through the setup process, it would pass because people want it, senators know it and the current policies don't work and have significant harms for people."
Should the Senate decline to take up the legalization bill, placing the issue before voters on the ballot could still be an option—but Winkler said such a proposal would face similar resistance to the reform legislation at hand, as in Minnesota only the legislature itself can refer questions to voters as constitutional amendments.
"I don't see any prospect for Senate Republicans wanting this on the ballot any more than they would want to pass full legalization," he said.
For Democrats, he said, the "number one" reason they back the cannabis reform "is because of the ways in which communities of color—but especially black Minnesotans—have been targeted for unfair policing and have been victims of a discriminatory cannabis criminal prohibition model."
"This is very much at the heart of this broader reckoning on racial inequity, or racial inequality, in Minnesota—and the harms our criminal justice system are doing to black Minnesotans," he said, citing the case of Philando Castile, who was shot and killed by a St. Anthony police officer who said he feared for his life after smelling marijuana during a traffic stop.
Asked about his stance on broader proposals to end the drug war—by decriminalizing psychedelics, for example—Winkler said he hasn't had time to consider such policy changes, adding that marijuana legalization "is a big enough task" for now.
Winkler's cannabis measure—which was also introduced by Speaker Melissa Hortman (D) and other lawmakers—would allow adults 21 and older to purchase and possess up to 1.5 ounces of cannabis and cultivate up to eight plants, four of which could be mature.
Before being scheduled for floor action, the bill passed the Ways and Means Committee, Taxes Committee, Health Finance and Policy Committee, Public Safety and Criminal Justice Reform Finance and Policy Committee, Education Finance Committee, State Government Finance and Elections Committee, Judiciary Finance and Civil Law Committee, Environment and Natural Resources Finance and Policy Committee, Agriculture Finance and Policy Committee, Workforce and Business Development Finance and Policy Committee, Labor, Industry, Veterans and Military Affairs Finance and Policy Committee and Commerce Finance and Policy Committee.
The majority leader's bill as introduced was identical to a proposal he filed last year, with some minor technical changes. Winkler, who led a statewide listening to gather public input ahead of the measure's introduction, called it the "best legalization bill in the country" at the time. It did not advance in that session, however.
Under the legislation, social equity would be prioritized, in part by ensuring diverse licensing and preventing the market from being monopolized by corporate players. Prior marijuana records would also be automatically expunged.
On-site consumption and cannabis delivery services would be permitted under the bill. And unlike in many legal states, local municipalities would be banned from prohibiting marijuana businesses from operating in their areas.
Retail cannabis sales would be taxed at 10 percent. Part of that revenue would fund a grant program designed to promote economic development and community stability.
The bill calls for the establishment of a seven-person Cannabis Management Board, which would be responsible for regulating the market and issuing cannabis business licenses. It was amended in committee month to add members to that board who have a social justice background.
People living in low-income neighborhoods and military veterans who lost honorable status due to a cannabis-related offense would be considered social equity applicants eligible for priority licensing.
Cannabis retails sales would launch on December 31, 2022.
Gov. Tim Walz (D) is also in favor of ending marijuana prohibition, and in January he called on lawmakers to pursue the reform as a means to boost the economy and promote racial justice. He did not include a request to legalize through his budget proposal, however.
Walz did say in 2019 that he was directing state agencies to prepare to implement reform in anticipation of legalization passing.
Winkler, meanwhile, said in December that if Senate Republicans don't go along with the policy change legislatively, he said he hopes they will at least let voters decide on cannabis as a 2022 ballot measure.
Heading into the 2020 election, Democrats believed they had a shot of taking control of the Senate, but that didn't happen. The result appears to be partly due to the fact that candidates from marijuana-focused parties in the state earned a sizable share of votes that may have otherwise gone to Democrats, perhaps inadvertently hurting the chances of reform passing.
In December, the Minnesota House Select Committee On Racial Justice adopted a report that broadly details race-based disparities in criminal enforcement and recommends a series of policy changes, including marijuana decriminalization and expungements.
Schumer Reiterates That Marijuana Legalization Must Pass Before Cannabis Banking Reform
Photo courtesy of Brian Shamblen.