Missouri Medical Marijuana Business Ownership Info Would Be Disclosed Under House-Approved Amendment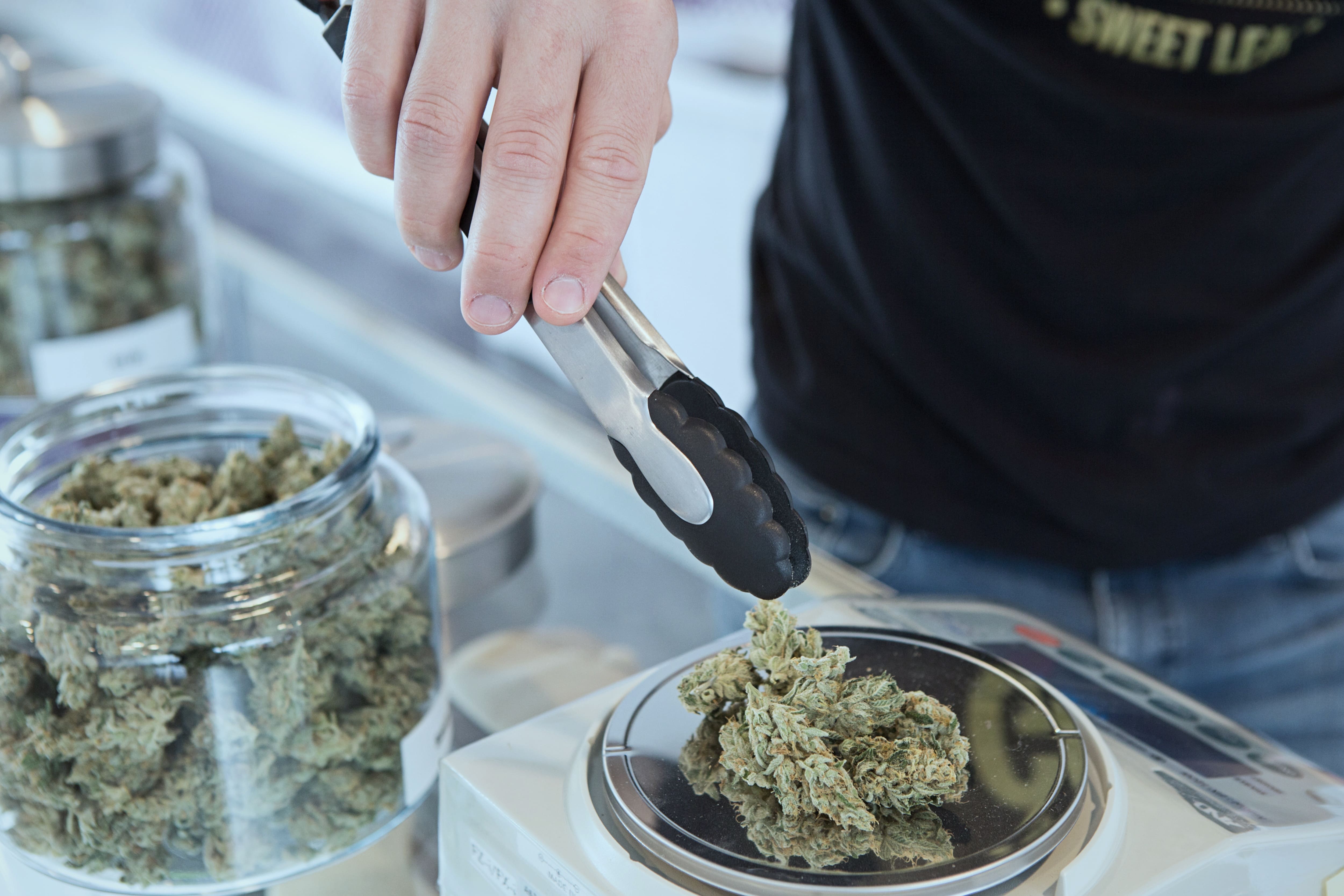 The state isn't supposed to issue more than five dispensary licenses to any entity under substantially common control, ownership or management—but an analysis found instances where a single entity was connected to more than five licenses.
By Jason Hancock, Missouri Independent
The Missouri House voted Tuesday afternoon to require state regulators to turn over ownership information for businesses granted medical marijuana licenses to legislative oversight committees.
The amendment, which was approved 82-59, was sponsored by Rep. Peter Merideth, D-St. Louis. He said the Department of Health and Senior Service's decision to deem ownership records confidential has caused problems in providing oversight of the program.
Tuesday's vote came a day after analysis by The Independent and the Missourian of the 192 dispensary licenses issued by the state found several instances where a single entity was connected to more than five dispensary licenses.
According to the constitution, the state can't issue more than five dispensary licenses to any entity under substantially common control, ownership or management.
But because DHSS has steadfastly withheld any ownership information about license holders from public disclosure, it's impossible to determine who owns what.
The situation has bred suspicion, especially in light of more than a year of scrutiny by state lawmakers into widespread reports of irregularities in how license applications were scored and allegations of conflicts of interest within DHSS and a private company hired to score applications.
"We've asked the department: 'Are there any entities that have complex ownership structures so that someone that owns one license actually owns or has a controlling interest in a whole bunch of others?'" Merideth said. "The department said, 'nope.' We asked for records to confirm that, and the department said, 'nope.'"
He has no reason to trust the department, Merideth said, "based on how this program has been managed so far," adding later that DHSS is in "dire need of accountability and transparency."
His amendment would not require DHSS to make ownership information publicly available. The department would only be required to turn records over to legislative committees upon request.
Joining him in support of the amendment was Republican Rep. Jered Taylor of Republic, who is chairman of the special committee on government oversight.
"The department should be disclosing this information," he said, saying he'd actually support going further and making the information publicly available.
Taylor later added: "If we want to do our jobs correctly, we have to have the information."
DHSS justifies withholding the information from public disclosure by pointing to a portion of the medical marijuana constitutional amendment adopted by voters in 2018 that says the department shall "maintain the confidentiality of reports or other information obtained from an applicant or licensee containing any individualized data, information, or records related to the licensee or its operation… ."
Rep. Shamed Dogan, R-Ballwin, said DHSS is asking lawmakers and the public to trust that they are enforcing limits on license ownership.
"When I as a Republican I hear 'trust us' from the government," he said, "I usually say no. Trust but verify."
Merideth's amendment was added to a Senate bill pertaining to nonprofit organizations. The legislation now heads back to the Senate, where it can either vote to send it to the governor or request a conference committee to work out differences with the House.
This story was first published by Missouri Independent.
Louisiana House Approves Marijuana Decriminalization Bill As Other Reforms Advance
Montana Hemp Growers Awarded $65 Million For 'Deceptive' Deal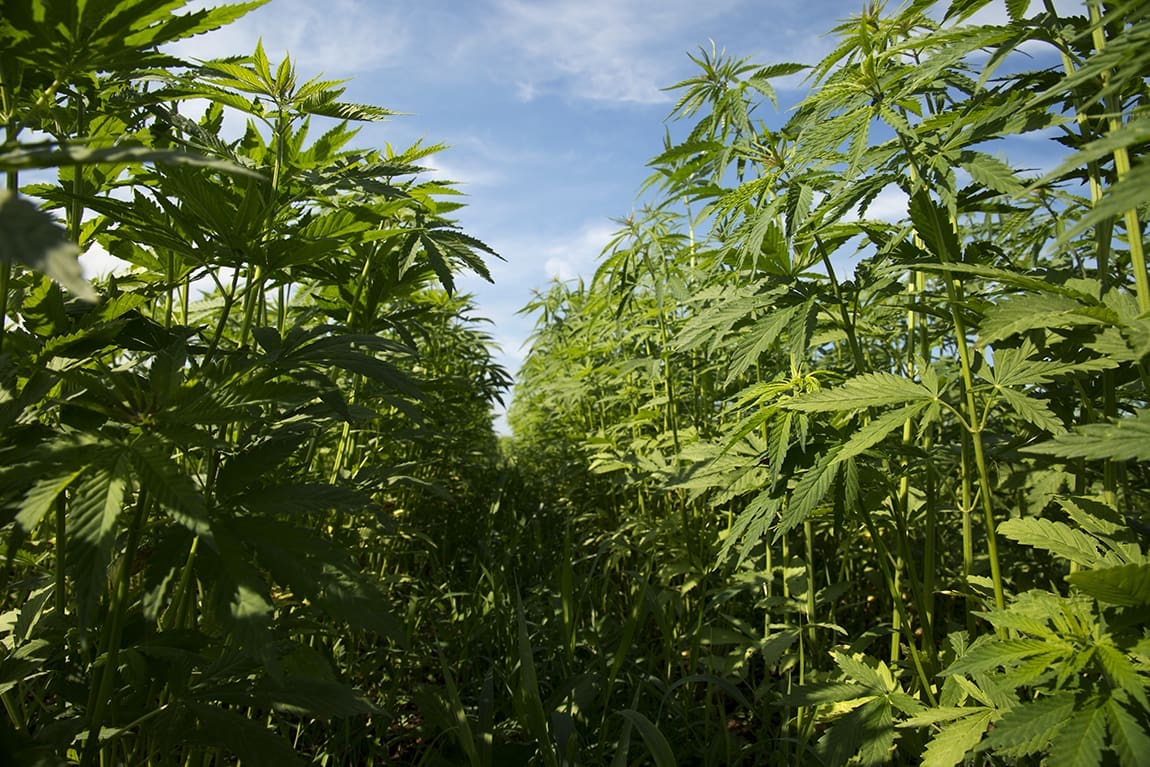 The civil judgment, the second-highest ever awarded in Montana, highlights volatility and growing pains in the CBD market.
By Amanda Eggert, Montana Free Press
Hemp, a crop that largely flew under the radar in Montana when it was planted under a pilot program three years ago, is now central to one of the largest civil awards in the state's history. A jury in Wolf Point last month awarded 25 eastern Montana farmers $65 million in compensatory and punitive damages, finding that a handful of Canadian and American businessmen had committed negligence, fraud and deceit in failing to fulfill contracts, leaving the crops unpaid for and languishing in fields. The award brings into focus the volatility associated with the emerging market for CBD, a compound in the cannabis plant that's created a global market worth between $1 and $2 billion annually.
In 2018, hemp production in Montana was booming. As federal regulations around growing hemp loosened, dozens of Montana farmers saw an opportunity to diversify their operations with a crop that farmers in Canadian provinces to the north had grown successfully for decades. Montana farmers planted 22,000 acres of hemp in 2018, more than any other state at that time. But most of it was never used.
The vast majority of those acres were grown for a company called USA Biofuels, which entered into contracts with more than two dozen farms in northeastern Montana for 20,000 acres of hemp. Per those contracts, the farmers would be provided seed and paid $100 per acre at the time of planting. Come harvest, they would be paid another $400 per acre of hemp grown on dryland, and $600 per irrigated acre. The farmers liked the certainty presented by this arrangement. It would make them less beholden to the wild swings of the commodities market for crops like wheat, which was doing so poorly at the time it was hardly worth selling.
Early on, there were indications USA Biofuels wouldn't keep up its end of the deal. The company was late delivering the seed and issuing the initial payment. The farmers were repeatedly told the promised $100 per planted acre was coming soon. Then, six week later than expected, they received their initial payment — but not from USA Biofuels. Vitality Natural Health, LLC, a Canadian company, issued the payment instead. Montana farmers wouldn't see another check from either company.
Despite swathing and baling the product as directed, the farmers didn't receive the rest of the money promised to them by the contract. But USA Biofuels wouldn't let them sell it elsewhere, either, threatening legal action if the farmers tried.
Ross Johnson, a Great Falls attorney who represented 25 plaintiffs in a lawsuit against the AWOL purchasers and their Canadian and American executives, said USA Biofuels was a shell company without assets or a bank account, and that the businessmen involved in the deal were hoping to cash in on America's emerging market for CBD by securing a large supply of hemp and building out processing and distribution capabilities before taking the business public.
Some of the defendants named in the lawsuit stood to make hundreds of millions of dollars if the venture resulted in a successful IPO, Johnson said, but "the whole house of cards would have tumbled right off the bat if they let the farmers sell their crop [to someone else]."
So the crop sat, Johnson said, turning into a "rotting pile of biomass" that months earlier Vitality had valued at between $350-$400 million when applying for a commodity dealers license from the Montana Department of Agriculture. (Based on concerns about Vitality's ability to meet its contractual obligations, the department issued the company a conditional commodities license, which it didn't renew.) Though at least one of the farmers was able to secure another buyer for the product long after it was harvested — it was used in a kitty litter product — nearly three years on, many of the hemp bales grown for USA Biofuels are still in the fields where they were grown.
Beau Anderson, who farms in Bainville and just across the border in Williston, North Dakota, said the hemp he grew, more than 500 acres worth, is still sitting on his farm. Occasionally he checks on the hemp bales to see how they're holding up, hoping they're still a viable product. He said he grew the hemp to supplement his other crops, including wheat, lentils, chickpeas, canola, corn and barley, because it "was something new, something exciting and something that was [supposed] to be profitable."
It didn't turn out that way. The three-year ordeal has generated "a lot of personal anguish," he said, and eaten up a significant amount of his time. Anderson said he's been especially frustrated with the defendants' poor business ethics, given that he was a point person who got many of his neighbors involved.
For a time, Anderson kept tabs on the various businesses involved. He heard about a Canadian company, Eureka 93, absorbing Vitality, which was the company the Montana Department of Agriculture worked with most closely on the commodities license. He read about Eureka 93's IPO on the Canadian stock exchange, an effort that faltered shortly thereafter when the shares started crashing and the Ontario Securities Commission halted trading in September 2019. Anderson also read about the reshuffling of Eureka 93's executive team, which included the resignation of founding CEO Owen Kenney, one of the defendants named in the lawsuit.
"They're done," Anderson said. "As far as I know, the big company that was in Canada [Eureka 93] is bankrupt."
The attorney representing the defendants did not respond to requests for an interview for this story. An email sent to an address associated with Eureka 93 was returned as undeliverable, and calls to numbers associated with several of the companies named in the lawsuit and their key executives were not returned.
Anderson said he's hopeful the lawsuit's outcome sends a message that "you don't roll in and try to dupe a bunch of farmers [to grow] what could be a worthwhile commodity for the region without any money," but he knows there's still another hill to climb: collecting the money the jury awarded. He said he doesn't expect that any of the farmers will become millionaires out of the deal, but he'll be pleased if they're able to collect even 10 percent of what the jury awarded the 25 plaintiffs.
Given the number the jurors landed on after deliberating for 3 and a half hours following the five-day trial that concluded June 25, Johnson said they appear to have been similarly troubled by the defendants' actions, awarding the plaintiffs $65 million to be paid by the various defendant businesses and individuals. Most of the award, $56 million, is for punitive damages, which are intended to penalize bad actors and discourage similar behavior in the future. The award is significantly more than the $1 million in punitive damages per defendant that Johnson asked for.
"[The defendants] were gambling with the farmers' livelihood, their land and their labor, for the shot that they might hit a big IPO. And when it went south, they just tried to ride off into the sunset with the hope that nothing would happen to them, but the jury in Wolf Point didn't want that to happen," Johnson said.
Johnson added that, to his knowledge, the judgment is the second-largest jury award ever granted for a civil trial in Montana. (In 2014, a jury awarded nearly $250 million to the families of two teens killed in a car crash involving a Hyundai sports coupe.)
Johnson doesn't normally practice this type of law — he primarily works in personal injury law — but said he felt compelled to get involved when he heard about the farmers' plight in 2019 from personal connections in the agriculture industry.
"I grew up farming and ranching in north-central Montana, and I cannot tell you how unnerving it is just to imagine that people would consider being this deceptive and fraudulent when doing business with others," he said. "I had a soft spot for the farmers."
Growing, Processing And Selling Hemp
Though the business side of the undertaking left a sour taste in the mouths of the farmers involved, Anderson said the crop actually grew pretty well. It tolerated eastern Montana's temperamental weather and grew several feet high. He produced between 1,000 and 3,000 pounds of hemp biomass (including the plant's stem, seed head and flower) per acre.
Had the deal progressed as planned, the hemp would have been processed for CBD, or cannabidiol, which is a key ingredient in products marketed to treat a number of health conditions ranging from epilepsy and anxiety to pain and insomnia. (Hemp and marijuana are both types of the cannabis sativa plant, but marijuana has a much higher concentration of the psychoactive compound Tetrahydrocannabinol, or THC, than hemp. The Montana Department of Agriculture oversees the production of hemp, which is mandated to contain less than 0.3 percent total THC. Production of the recently voter-approved adult-use marijuana, which typically has a THC concentration ranging from 15 to 25 percent, will be overseen by the state Department of Revenue, said Andy Gray, the Montana agriculture department's hemp program coordinator.)
Gray said some varieties of hemp are very well suited to Montana's climate, particularly hemp that's grown for fiber or grain. Varieties grown for CBD are a bit more finicky, he said, and tend to grow better indoors than outside, where they're subject to the elements.
Gray said the potential applications of hemp are vast. "It can be used for everything and anything from car doors to speakers to clothing to bioplastic," he said. Varieties grown for grain find their way into protein powders, granola bars and milk substitutes.
Gray said hemp grown for CBD became ensnared in a "get rich quick" rush that has since started to level out, both statewide and nationally.
Markets factored heavily into the arguments posed by the defendants in their trial brief. Mark Parker, a Billings-based attorney for several of the defendants, argued that the businessmen's dealings weren't representative of fraudulent or deceptive business practices so much as a reflection of the boom-and-bust economic cycles that have been associated with everything from the fur trade and copper mining to oil extraction and heirloom grain varieties. The brief also hints that the plaintiffs' unfamiliarity with CBD oil production contributed to the outcome.
"Without a doubt, most of [the farmers] signed contracts for money," the brief reads. "When it came time to go back into the market and sell the commodity, the market had so profoundly collapsed, there was no money to honor the commitments. Thus, about everyone began blaming each other for the collapse, but the cause is clear — it is part of the human condition."
That argument doesn't hold much water with Johnson, who laughed when asked if he thinks there's merit to it. "That's why the farmers entered into the contract in the first place, so they wouldn't have to endure boom and bust cycles," he said. "It was a set price for them."
By the time the eastern Montana farmers were able to seek other buyers for their product without fear of legal retribution from USA Biofuels, it had been sitting out in the elements for several seasons, and supply was starting to catch up to demand.
"Because of the 2018 farm bill [which clarified legal hemp production], national acres were way way up [in 2019], so there was a lot of hemp grown nationally," Gray said. "With all that supply, it kind of crashed the market on the CBD price of hemp." In 2019, about 60,000 acres of hemp were planted in Montana. By 2020, that number had dropped to close to 12,000 acres.
Montana has seen a flip-flop in the percentage of hemp grown for CBD as compared to hemp grown for grain or fiber in the last couple of years. Gray said that in 2018 and 2019, 80 percent to 90 percent of the hemp plants grown in Montana were CBD varieties, with the remainder being fiber or grain varieties. In 2020, 80 percent of Montana hemp was grown for grain or fiber, and 20 percent for CBD.
Gray said hemp production in Montana has seen plenty of fluctuations in the last three or four years, but he still thinks there's a path forward for farmers who want to grow the crop. "We see a future for hemp in Montana, primarily in the grain and fiber segment [of the market.]"
This story was first published by Montana Free Press.
House Approves Marijuana Banking, Employment And D.C. Sales Provisions In Large-Scale Spending Bill
Photo courtesy of Brendan Cleak.
Florida Regulators Blast Oregon Hemp Products And Encourage Consumers To Buy Local In New Alert
Florida regulators are calling out Oregon hemp businesses over products that they say contain rocks and sticks and have failed to meet regulatory guidelines on allowable THC content. Instead, consumers should buy local products made in Florida, officials say.
The Florida Department of Agriculture and Consumer Services (FDACS) recently released a consumer alert to warn Floridians about complaints it has received concerning poor quality hemp items from Oregon. Separate new guidance was issued on the cannabinoid delta-8 THC, a psychoactive compound that is increasingly being marketed and catching the attention of regulators.
"The department routinely finds violative products and conducts investigations based on consumer complaints," FDACS said in the Oregon hemp warning. "Recently, the department has received several consumer complaints regarding shipments of hemp from Oregon."
Those concerns are concentrated in three areas. The complaints have noted issues with Oregon hemp shipments for plants containing "rocks, sticks and other foreign material," fraudulent certificates for laboratory analyses and items containing more than 0.3 percent THC, which is the allowable limit under federal statute.
"The department actively inspects for sanitary operating conditions and tests for label accuracy and contaminants unsafe for human consumption," the notice states. "The department will continue to work with the United States Department of Agriculture (USDA) and the Oregon Department of Agriculture to contact firms in Oregon, notify consumers, and request remedial actions be taken."
Regulators advised consumers to seek out products from businesses approved by USDA and to look for items that have a "Fresh From Florida" logo for quality assurance.
"Not only are you getting a product that is subject to Florida's comprehensive seed to sale inspections, you're also helping support Florida farmers," the Florida Department of Agriculture and Consumer Services (FDACS) said.
Nikki Fried, who heads FDCAS as commissioner of agriculture and consumer services, has publicly stated that she's a medical cannabis cardholder in the state—and she's also running for governor. Prior to winning elected office, she previously lobbied on behalf of a plant farm that was later bought out by a major cannabis company.
Fried has made cannabis policy a priority throughout her tenure, and her agency has separately released new guidance on the marketing of delta-8 THC.
"The FDACS team is on the ground daily working to make sure the rules are being followed and that hemp extract products do not contain contaminants unsafe for human consumption," it said. "Over the past year, the department has observed a growing interest in the sale of Delta-8-tetrahydrocannibinol ("Delta-8-THC") and received numerous inquiries regarding its safety."
It cautioned that the "until comprehensive, nationwide standards are adopted, consumers have no way of knowing what post-processing steps were taken to ensure the safety of these products" containing delta-8.
Colorado Governor Announces New Cannabis Business Office With Focus On Social Equity
Marijuana Legalization Increases Home Property Values, New Study Finds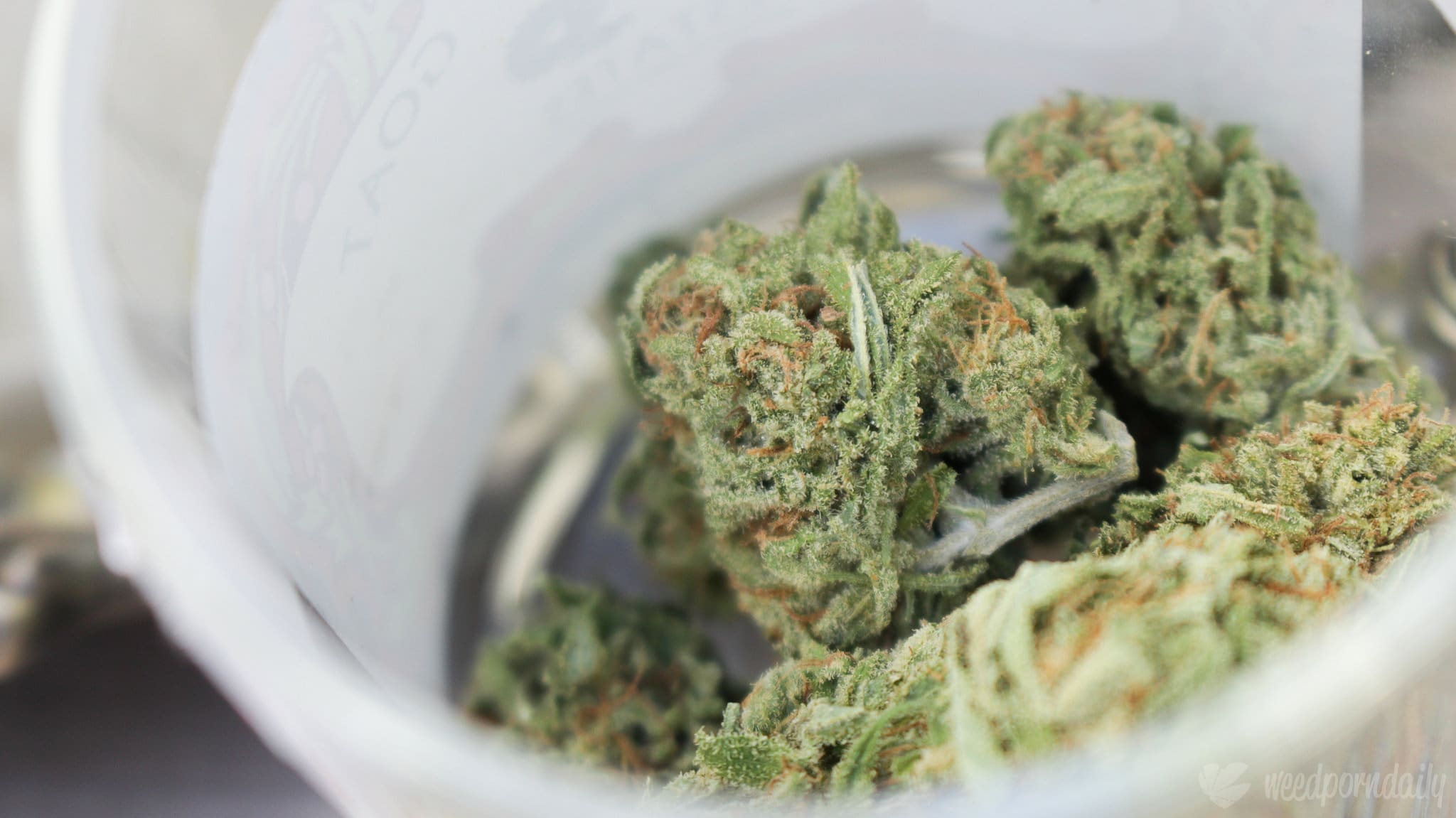 There are plenty of marijuana NIMBYs out there, but a new study found that cannabis legalization and the presence of dispensaries actually increases home property values.
The research from Clever Real Estate draws on data from Zillow, the U.S. Census and other sources. A main takeaway is that from 2017 to 2019, "home values increased $6,338 more in states where marijuana is legal in some form, compared to states that haven't legalized marijuana."
Part of the reason for the increased value is that legalizing and regulating cannabis means tax revenue for states. And that revenue translates into "new investment in things such as public services and infrastructure," the company found, driving up property value.
For every $1 million in additional tax revenue from marijuana sales, home values increase by $470, according to the study.
Take Illinois as a case in point. Last year, the state sold about $670 million in cannabis and took in $205.4 million in tax revenue. And that revenue has gone towards a wide range of causes such as supporting organizations that work to decrease street violence. If successful, reducing violence in a given community would be one simple way to increase property value.
The Clever Real Estate study also found that states that legalize for adult use see the greatest gains in home value.
"Between April 2017 and April 2021, property values rose $17,113 more in states where recreational marijuana is legal, compared to states where marijuana is illegal or limited to medicinal use," it said. And for the states that have enacted legalization but where sales have yet to start, "home values are predicted to increase by an average of $61,343."
The presence of cannabis dispensaries nearby also seems to be correlated with an increase in home value.
"Home values increased $22,090 more in cities with recreational dispensaries, compared to home values in cities where recreational marijuana is legal but dispensaries are not available," the study says. "With each new dispensary a city adds, property values increase by $519."
"When we controlled for other factors, we found that home values in areas that have legalized recreational marijuana leapt by $17,113 more than places where marijuana is illegal or only allowed for medicinal use. Even when we limited the comparison to recreational versus medicinal legalization, this disparity persisted. Places that legalize recreational marijuana saw home values increase by $15,129 more than those that only legalized medicinal use."
Last year, a separate analysis from economists at the University of Oklahoma similarly found that states that legalize marijuana actually see a boost in housing prices, with the effect most pronounced once nearby retail outlets open for business.
"This demonstrates that [it is] not simply the benefits of increased tax revenue, but also the existence of the dispensaries themselves, that is driving the price increases," the researchers found. "The dispensaries act as commercial amenities that the public puts a premium on being nearby."
Missouri Marijuana Activists File Legalization Initiatives For 2022 As Other Groups Prepare Separate Measures
Photo courtesy of WeedPornDaily.