Michigan Activists Begin Signature Gathering For Psychedelics Legalization Ballot Initiative Following State Certification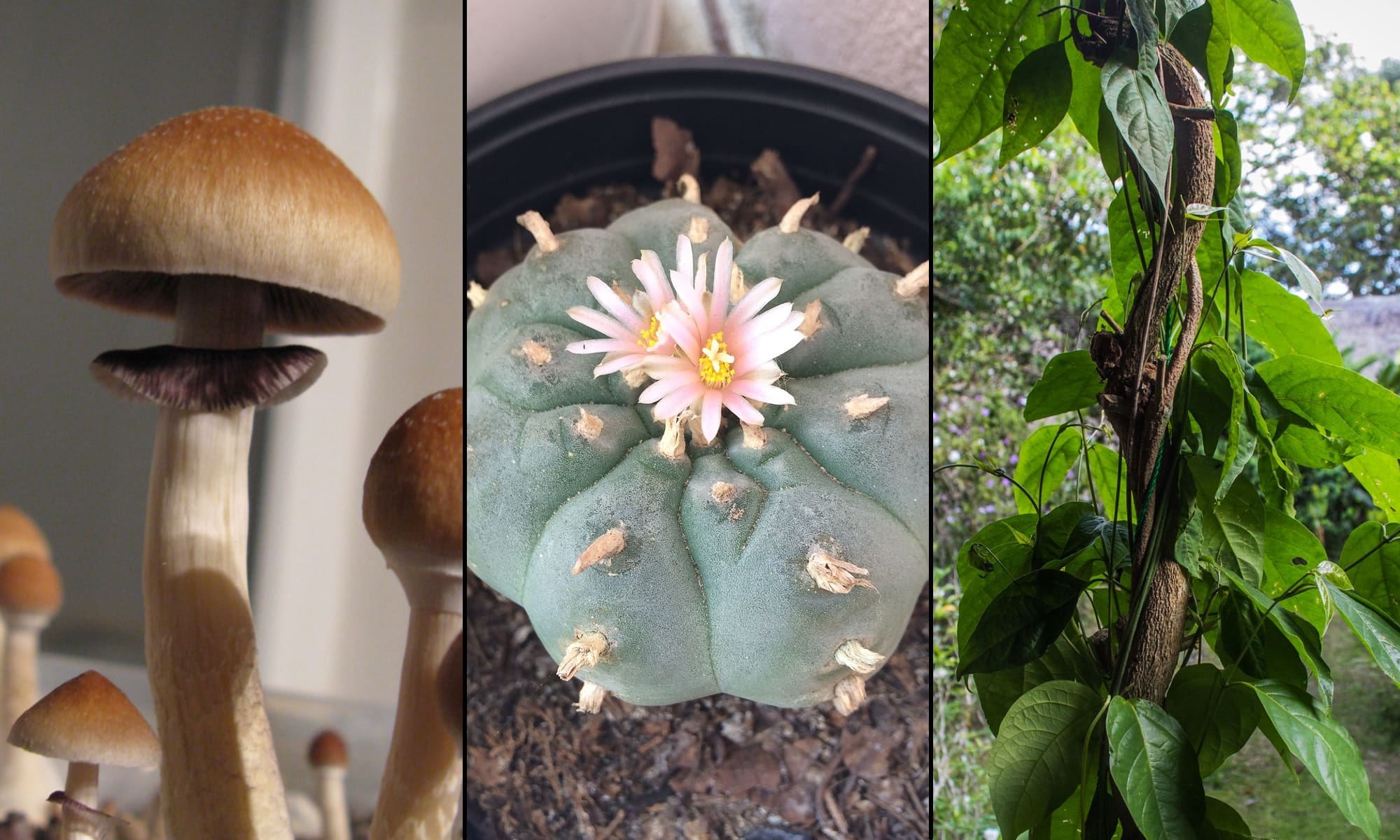 Michigan activists have launched a mass signature drive to place a measure on this November's statewide ballot to legalize possessing, cultivating and sharing psychedelics while setting up a system for their therapeutic and spiritual use.
The state Board of State Canvassers certified the latest version of initiative last week. Activists with Decriminalize Nature Michigan said in a press release on Monday that they've already gotten to work, with leaders of the campaign putting their signatures on the first batch of petitions.
Decriminalize Nature, its Michigan chapter and the youth-led organization Students for Sensible Drug Policy (SSDP) are partnering on the effort. They filed the initiative early in February.
"Michigan continues to lead progress in the Midwest and today we mark another powerful step toward justice," Myc Williams, co-director of Decriminalize Nature Michigan and board member of SSDP, said in a press release. "As someone who has directly experienced the harms of the criminal justice system, today is a proud day of change and perseverance for myself and for the great state of Michigan!"
The proposal would authorize the "supervision, guidance, therapeutic, harm reduction, spiritual, counseling, and related supportive services with or without remuneration," according to the text of the initiative..
There's also a sales component, with the measure authorizing entities "designated by a hospital or psychiatric hospital" that has received a "certificate of need" from the state Department of Health and Human Services to cultivate and sell the psychedelics to people whose doctors have issued a written recommendation for it.
Beside legalizing psychedelics, the measure proposes to amend state drug statutes, significantly reducing criminal penalties for possessing any other controlled substances classified under Schedule I or Schedule II of state law.
It would also remove testing equipment used to determine the potency and purity of drugs from the definition of paraphernalia and protect people from being prosecuted for "minuscule, residual or unusable" amounts of drugs found on paraphernalia.
"Young people across the country have been calling on our elected officials for safe and sensible drug policies to be implemented for decades," Kat Ebert, SSDP Board Member, said. "This is an opportunity for the people of Michigan to make history by coming together to pass policy that's centered around compassion instead of criminalization."
To qualify the measure for the November ballot, activists will need to turn in 340,047 valid signatures from registered voters by June 1.
Moudou Baqui of Decriminalize Nature Detroit and board member of Decriminalize Nature said that the initiative's certification "is another step to ending mass incarceration and unjust mechanisms of oppression."
Michigan might not seem like the obvious choice for such bold psychedelics reform, but it's become something of a hub for advancing the issue at the local level. Most recently, the Hazel Park City Council unanimously approved a resolution to decriminalize psychedelics like psilocybin and ibogaine.
Detroit voters approved a ballot initiative to widely decriminalize psychedelics in November.
The Ann Arbor City Council previously elected to make enforcement of laws prohibition psychedelics like psilocybin, ayahuasca and DMT among the city's lowest priorities—and lawmakers then followed up by declaring September Entheogenic Plants and Fungi Awareness Month.
After local legislators passed that decriminalization resolution in 2020, the Washtenaw County prosecutor announced that his office will not be pursuing charges over possessing entheogenic plants and fungi, "regardless of the amount at issue."
In September, the Grand Rapids City Council approved a resolution supporting the decriminalization of a wide range of psychedelics. However, the measure fell short of what activists had hoped, in that it doesn't actually change any city enforcement practices and merely expresses support for future reforms.
A pair of state senators also introduced a bill in September to legalize the possession, cultivation and delivery of an array of plant- and fungi-derived psychedelics like psilocybin and mescaline.
Outside of Michigan, psychedelics reform is being pursued in state legislature and at the ballot in states across the country.
For example, the governor of Utah last week signed a bill to create a task force to study and make recommendations on the therapeutic potential of psychedelic drugs and possible regulations for their lawful use.
A Missouri House committee also held a hearing last week on a GOP-led bill to legalize a wide range of psychedelics for therapeutic use at designated care facilities while further decriminalizing low-level possession in general.
A Connecticut legislative committee approved a bill this month that would set the state up to provide certain patients with access to psychedelic-assisted treatment with substances like MDMA and psilocybin. Connecticut Gov. Ned Lamont (D) signed a separate bill last year that includes language requiring the state to carry out a study into the therapeutic potential of psilocybin mushrooms. A workgroup has since been meeting to investigate the issue.
A Maryland House of Delegates committee held a hearing this month on a bill to create a state fund that could be used to provide access to psychedelics like psilocybin, MDMA and ketamine for military veterans suffering from post-traumatic stress disorder (PTSD).
The Washington State legislature recently sent a budget bill to the governor's desk that includes a proposal to direct $200,000 in funding to support a new workgroup to study the possibility of legalizing psilocybin services in the state, including the idea of using current marijuana regulatory systems to track psychedelic mushrooms.
This month, the Hawaii Senate approved a bill to set up a state working group to study the therapeutic benefits of psilocybin mushrooms and develop a "long-term" plan to ensure that the psychedelic is accessible for medical use for adults 21 and older.
Also this month, the Oklahoma House of Representatives passed a bill to decriminalize low-level possession of psilocybin and promote research into the therapeutic potential of the psychedelic.
A bipartisan coalition of Georgia lawmakers recently filed a resolution that calls for the formation of a House study committee to investigate the therapeutic potential of psychedelics like psilocybin and make recommendations for reforms.
Rhode Island lawmakers introduced a pair of drug decriminalization bills this month—including one focused on psilocybin and buprenorphine that would authorize doctors to prescribe the psychedelic mushroom.
An Oregon Senate committee also recently advanced a bill to ensure that equity is built into the state's historic therapeutic psilocybin program that's actively being implemented following voter approval in 2020.
A bill to decriminalize a wide array of psychedelics in Virginia was taken up by a House of Delegates panel in January, only to be pushed off until 2023. A separate Senate proposal to decriminalize psilocybin alone was later defeated in a key committee.
California Sen. Scott Wiener (D) told Marijuana Moment in a recent interview that his bill to legalize psychedelics possession stands a 50/50 chance of reaching the governor's desk this year. It already cleared the full Senate and two Assembly committees during the first half of the two-year session.
Washington State lawmakers also introduced legislation in January that would legalize what the bill calls "supported psilocybin experiences" by adults 21 and older.
Meanwhile, a Pennsylvania bill meant to promote research into the therapeutic potential of psilocybin mushrooms for certain mental health conditions may be in jeopardy, with the sponsor saying that the chair of a key House committee is expressing reservations even after the legislation was amended in an effort to build support.
New Hampshire lawmakers filed measures to decriminalize psilocybin and all drugs.
Legislation was also enacted by the Texas legislature last year requiring the state to study the medical risks and benefits of psilocybin, MDMA and ketamine for military veterans in partnership with Baylor College of Medicine and a military-focused medical center.
In a setback for the movement, California activists on Wednesday announced that they have come up short on collecting enough signatures to qualify a measure to legalize psilocybin mushrooms for the state's November ballot, though they aren't giving up on a future election cycle bid.
Colorado activists, meanwhile, recently selected one of the four psychedelics reform ballot initiatives that they drafted and filed for the November ballot, choosing to proceed with a measure to legalize psilocybin, create licensed "healing centers" where people can use the psychedelic for therapeutic purposes and provide a pathway for record sealing for prior convictions. A competing campaign filed a different psychedelics legalization last month.
At the congressional level, bipartisan lawmakers sent a letter to the Drug Enforcement Administration (DEA) last month, urging that the agency allow terminally ill patients to use psilocybin as an investigational treatment without the fear of federal prosecution.
New Biden Budget Keeps Ban On D.C. Marijuana Sales But Preserves State Medical Cannabis Protections
Photo elements courtesy of carlosemmaskype and Apollo.