California Senator Says Bill To Legalize Psychedelics Possession Has '50/50′ Chance To Pass This Year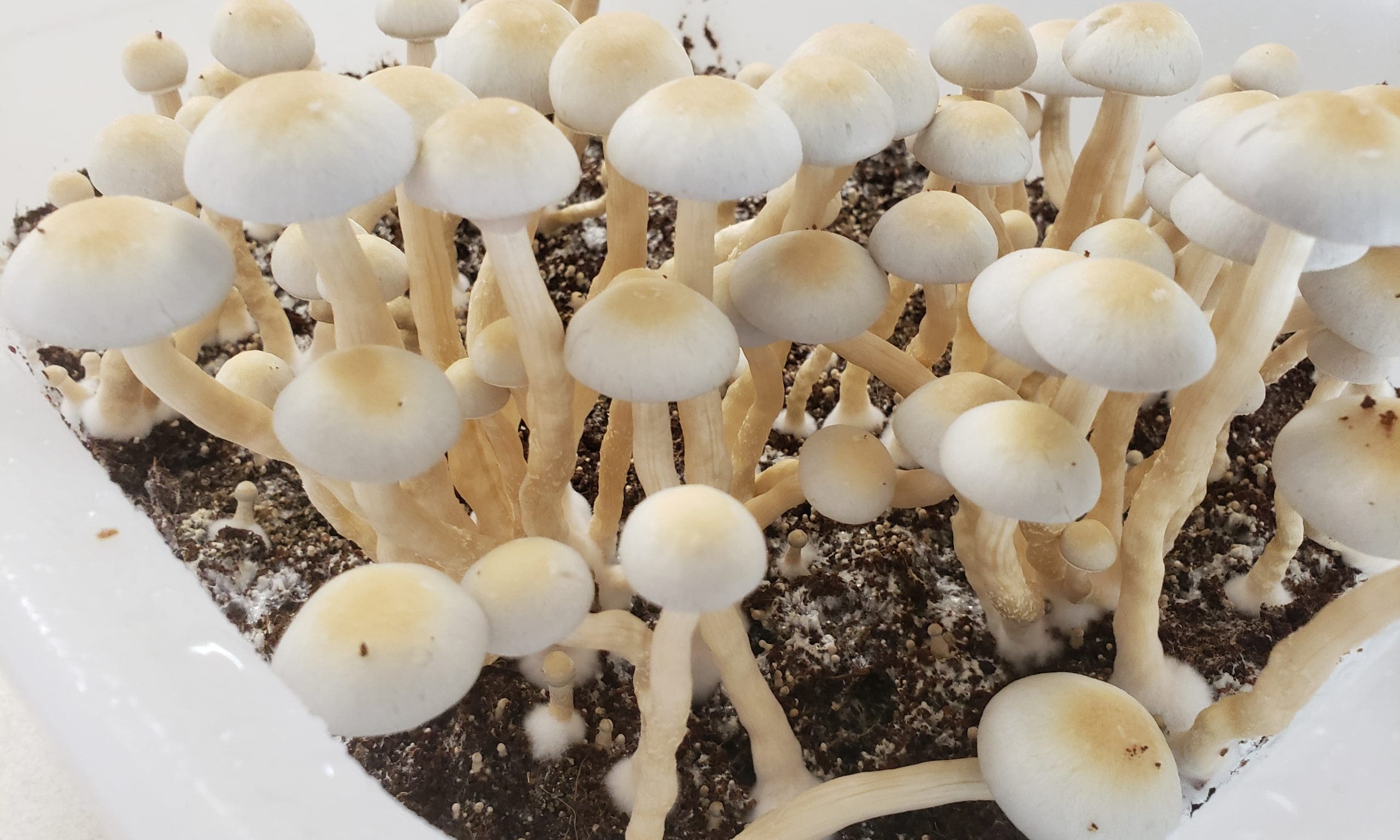 California Sen. Scott Wiener (D) has some big plans for drug policy reform in 2022—and he tells Marijuana Moment that he feels there's a "50/50" chance that his bill to legalize psychedelics possession will get to the governor's desk.
The senator put a pause on that proposal last year after it cleared the Senate and started to advance through the Assembly, and he's used the extra time to build up support for the reform and ensure that it's something that could pass the full legislature. In the meantime, he has a committee hearing on a separate harm reduction proposal coming up this week.
Wiener talked to Marijuana Moment about his 2022 drug policy agenda in a phone interview last week.
He said that in the months since he decided to temporarily pump the breaks on his psychedelics bill—which would remove criminal penalties for possessing substances like psilocybin, DMT, MDMA and LSA for adults 21 and older—"the focus has been our coalition, our veterans who have been advocating and organizing around the bill."
"They're meeting with Assembly members to build more support," he said. "That's really what's happening."
California is known as a state that's amenable to progressive drug policy reforms—having been the first to allow medical cannabis back in 1996—and Wiener says the chances that the psychedelics measure advances through the legislature are "probably 50/50" at this point.
Gov. Gavin Newsom (D) has long criticized criminalization-based drug polices and led the charge to legalize adult-use marijuana in the state in 2016, but his administration has not yet given "any indication" of where he stands on Wiener's bill the senator said.
There's been some tension within the psychedelics advocacy community over the proposal, which was amended to include possession limits and remove ketamine from the list of substances that would no longer be criminalized.
Wiener said that "it's too soon to say" whether additional changes will be added. "That process will happen in July or early August," he said.
He also said that he understands the frustration from advocates over possession limits that were added to the bill, and his "preference would have been not to have possession limits" at all. But the political calculus was such that adding those limits would bolster the bill's prospects of passage, and he feels they're "very reasonable."
"On the on policy, I agree with Decriminalize Nature," the advocacy group most vocally opposed to the limits, the senator said. "But sometimes you have a choice about, do you want to pass a meaningful bill, or do you want to insist on the perfect and pass no bill?"
Wiener also has separate legislation up for a committee hearing this week that would authorize safe consumption sites in the state where people could use currently illicit drugs in a medically supervised environment in which they could also get access to treatment resources. That bill passed the Senate in April, but it was then put on hold. It will be heard by the Assembly Health Committee on Tuesday.
It's an especially timely policy proposal, as New York City became the first U.S. jurisdiction to authorize such facilities last month and Rhode Island's governor signed into law similar legislation approving the launch of pilot sites last year as well. Advocates are waiting to see how the Justice Department under the Biden administration approaches the harm reduction centers, as they're due to respond in a lawsuit on the issue later this year after the Trump-era DOJ sued to block a Philadelphia nonprofit from providing the services.
"We're moving forward with it, period," Wiener said of his reform proposal.
"Obviously if the [Biden] administration embraces safe consumption sites, that would be very helpful—but the administration may also take a more nuanced position," he said. " I would like for them to be positive, but as long as they're not hostile, then we can live with that. The problem, of course, was that the Trump administration was completely hostile."
Meanwhile, California activists are separately pursuing psychedelics reform at the ballot, with Decriminalize California collecting signatures for a 2022 initiative to legalize psilocybin mushrooms in the state.
New Republican-Led Bill Would Legalize Medical Cannabis In Kentucky