Melissa Etheridge Talks Art, Culture and Marijuana Advocacy In The Legalization Era
It's been a little over a year since singer, activist and marijuana entrepreneur Melissa Etheridge was arrested for cannabis possession by federal agents in North Dakota near the U.S.-Canada border. Her tour bus was stopped and searched shortly after touring in Alberta, and agents discovered a vape pen containing cannabis oil.
Etheridge, who's become an outspoken advocate for legalization in the years since she started using the plant medicinally after being diagnosed with breast cancer in her 40s, told Marijuana Moment in a new interview that the experience of being busted did not deter her.
Rather, it has motivated her to continue advocating for patients and spreading the word about marijuana's therapeutic potential.
Later this month, the singer plans to continue that mission, giving a keynote talk on how art and culture can help bring cannabis into the mainstream at the California Cannabis Business Conference in Anaheim. In the interview below, which has been lightly edited for length and clarity, she speaks about what the audience can expect and the role of celebrities in the legalization movement.
Marijuana Moment: Let's start by talking about your upcoming speech. How exactly can art and culture "mainstream" cannabis?
Melissa Etheridge: I know that I have lived my life in art. I have made my life art, and my art is my life. I write music and I have experience—when I went through my breast cancer experience, and I used cannabis as medicine for the first time, it was inspiring. It made sense to me on so many levels. Artists, we spend a lot of time in our right brain. We get inspiration—which means "in spirt"—from nothing and make something of it. So it's easy for us to understand plant medicine. Why shouldn't we be the ones to help bridge that gap?
MM: Inversely, I wonder how using marijuana has influenced your artistic career?
ME: Oh my goodness, well if you hear everything from after my cancer on, you can hear it. The difference in the work, the depth of my soul-searching, the depth of my spiritual journey. It changed my understanding of parenting. To be more balanced in one's consciousness, to understand that we have a problem-solving consciousness—the left side, and that gets everything done—yet we need a balance of the oneness, the all there is that's in the right side.
MM: Where do you see the role of celebrities when it comes to advancing marijuana reform?
ME: Celebrities have a funny role in our world, you know? We keep saying, we're just people, people. And sometimes we're just people who have done one thing really well for a long time and that's what you become a "genius" at—that's all that that is. So all of a sudden, people are interested in that, so you get this currency, this energy, that is celebrity. Then it's up to each of us.
I went through this with the LGBT community. I proudly came out and said 'yes!' and I've heard from, and know that I've inspired, many, and that makes me just so happy in my life. Yet I've made some mistakes, you know? And we're all just walking through this. Celebrities, if they choose to, can do a lot. My hope is that I can help others look at cannabis as medicine, as an alternative, when the choice that they're given is a painkiller, an opioid, to say, "Hey, let's try to put the stigma away and really get into this plant medicine that won't harm us as much." I hope my celebrity can help there.
MM: Do you think there's a greater need for celebrities who are profiting from the marijuana industry to contribute to the movement in terms of grassroots organizing or contributing to national advocacy groups, for example?
ME: I think that's a natural byproduct of the movement. I think that the majority of people in the cannabis industry understand it is as a social game-changer on so many levels—on justice reform, on racial inequality, it goes deep. This is a movement.
MM: You also run a marijuana business based in California. What has your experience been like since Proposition 64 went into effect?
ME: We all agree that legalization is a good thing. Prop. 64 is full of almost impossible criteria to me, and it's causing undue financial burdens. No other industry has ever had to meet these regulation requirements—not even the food industry and certainly not the pharmaceutical industry.
MM: The anniversary of your arrest near the border recently passed. I wonder what you make of the progress we're seeing in Canada, which is set to launch its legal cannabis system next week, compared to the United States.
ME: Oh, Canada. Again, there are parallels with the LGBT movement. I remember Canada went completely federal—we're doing gay marriage, bam, same-sex marriage, equality. I don't know what it is, unless it's just that anybody who would come to Canada to live—because it's so darn cold—that they really believe in rights for all, this great thing. I think they also jumped on cannabis pretty early and have seen what it can do for communities, what it can do medicinally, what it can do for businesses and that's what's going to just kill us. We are missing out on the opportunity to be the international leaders on cannabis. And it's these beautiful people up in Canada who are doing it so well. It's like when the Japanese started making better cars than us.
MM: As a longtime activist, what message would you send to our elected official in Congress, where cannabis reform has stalled for decades?
ME: I'd say, I understand the fear. It has been many decades of misinformation telling us that cannabis is evil. I get it. I've heard that also. These are different times and it's possible to think differently about this medicine. This is an answer for you. Really give it a chance.
Killer Mike Explains Why Rappers Deserve More Credit For Marijuana Legalization
Rapper and social justice advocate Killer Mike said on Monday that it's important for Americans to recognize that rap artists helped pave the path to marijuana reform in a way that isn't often discussed in the media.
Speaking at a panel on freedom of speech, Mike pointed to societal double standards when it comes to different musical genres such as rap and country. And he emphasized the importance of ensuring that free speech is protected for artists whose music might be controversial but whose contributions can have significant policy implications.
Cannabis has been featured prominently in rap music, and Mike said that's often overlooked when people talk about how marijuana reform entered the mainstream.
"We know that with national decriminalization of marijuana now, a lot of people are going to get credit for it—a lot of activists, a lot of workers," he said. "But I can show you a line that leads straight back to Cyprus Hill, that leads straight back to Snoop Dogg, that leads straight back to people like Rick James."
"If it's not duly acknowledged publicly—if the media isn't pushing the line of that narrative, if the media isn't giving us that freedom, if the media treats rappers differently than they do country artists—then you're going to see a galvanization of what the prejudices that we already see" in terms of racial discrimination, he said.
Mike, along with artists including Chance the Rapper and Meek Mill, made a similar point in a brief submitted to the U.S. Supreme Court in March, defending another artist who was convicted because a song of his was interpreted as a threat against Pittsburgh police officers.
In that brief, the coalition explained that war on drugs fueled protest art that gave a voice to those disproportionately impacted by aggressive, anti-drug enforcement efforts and shed light on how the drug war impacted disadvantaged communities across the country.
It should be noted, however, that while Mike sees a straight line between cannabis reform and Cyprus Hill, that specific line isn't so cut and dry.
Cypress Hill member B-Real campaigned against California's marijuana legalization measure in 2016, citing concerns with how it was specifically drafted, only to open up a dispensary himself two years after it passed. If he'd gotten his way, the nation's most populous state would have continued prohibiting cannabis for several more years and the measure's defeat—in California of all places—could have had devastating implications for the legalization movement in Congress and around the country.
How Democrats Helped Republicans Shut Down AOC's Psychedelics Research Measure
Photo courtesy of C-SPAN.
Americans Want CBD Available Over-The-Counter, Poll Finds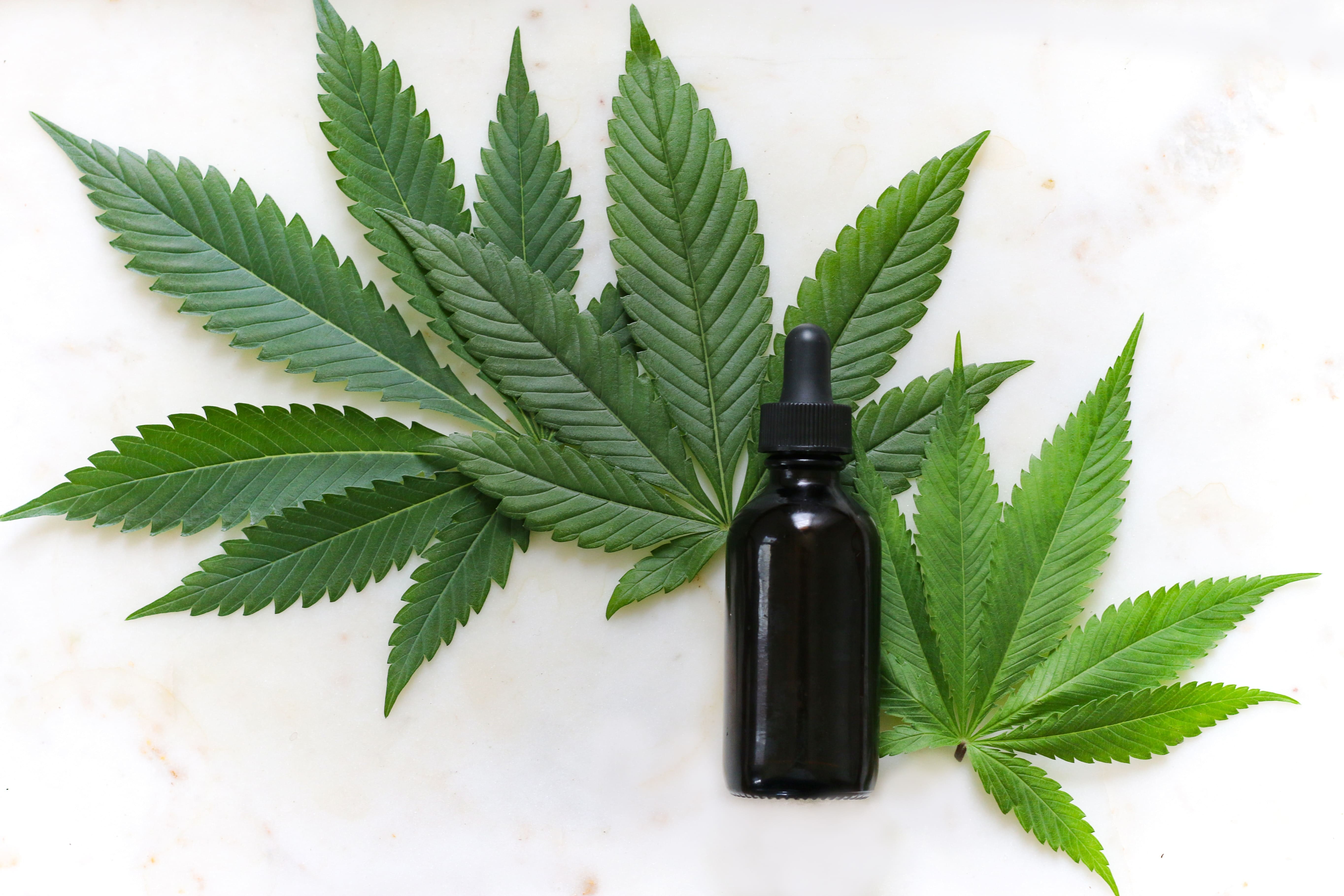 A majority of Americans familiar with cannabidiol (CBD) say it should be available as an over-the-counter drug and that the compound has multiple health benefits, according to a Gallup survey released on Friday.
The CBD craze emerged from the marijuana reform movement and escalated following the passage of the 2018 farm bill, which federally legalized hemp and its derivatives including CBD. The survey, which involved 1,017 phone interviews conducted from May 15-30, offers some insight into the substance's widespread appeal.
Thirty-nine percent of Americans overall said that people should be able to access CBD as an over-the-counter drug, with 21 percent saying a prescription should be required. Thirty-six percent of respondents said they weren't familiar with the non-intoxicating compound.
But when Gallup asked people who said they were familiar with CBD the same question, 61 percent said that CBD should be over-the counter and 33 percent said it should be available for those with a prescription.
Participants were also asked to rate their familiarity with CBD. Fourteen percent said they were "very familiar," 33 percent said they were "somewhat familiar," 17 percent said they were "not too familiar" and 36 percent said they were "not familiar at all."
Again zeroing in on those who said they were familiar with CBD, Gallup asked what they thought about its therapeutic value.
Nine-out-of-ten respondents agreed that CBD does have health benefits. Breaking that down, 33 percent said it has "a lot of benefits," 45 percent said it has "some benefits" and 14 percent said it has "only a few benefits." Only four percent said it has "no benefits" and three percent didn't have an opinion.
"The CBD-oil arena is extremely active right now, including medical research into its benefits, state legislation governing its sale, federal legislation encouraging its production and corporate investment growing in the business," Gallup wrote. "Although medical research has a long way to go to investigate all of the claims made about CBD, half of Americans already believe it has at least some medical value, and that percentage is likely to grow as more become familiar with the product."
The commercial interest in CBD is explosive, with lawmakers and industry stakeholders putting pressure on federal agencies like the Food and Drug Administration (FDA) to streamline the regulatory process to provide for the compound's lawful marketing in the food supply and as health supplements.
But even as the government develops those regulations, companies are wasting no time, flouting the FDA and putting CBD in everything from pricey lattes to Carl's Jr. burgers. At the same time, CBD's medical value has been strongly established; the FDA approved a CBD drug last year for the treatment of certain forms of epilepsy.
Gallup also released a separate survey on Thursday that explored the various reasons Americans support or opposed broader marijuana legalization.
Poll Reveals Top Reasons People Support Or Oppose Marijuana Legalization
Photo courtesy of Kimzy Nanney/Unsplash.
Oakland Marijuana Shop Flooded With Questions About Psilocybin Mushrooms After Decriminalization Vote
A vote to decriminalize psilocybin mushrooms and other psychedelics in Oakland has left some residents confused about whether the substances have become commercially available.
Debby Goldsberry, CEO of Magnolia Wellness, told Marijuana Moment that her licensed marijuana shop has been "receiving calls from our members and interested community members, wondering if the dispensary was or would carry these products."
While the City Council voted unanimously last week in favor of a resolution that bars the use of "any city funds or resources to assist in the enforcement of laws imposing criminal penalties" against adults who using and possessing the plants and fungi, the measure specifically does not allow for their legal sale.
"Selling mushrooms would violate both our local and state licenses, and it would put us squarely in the crossfire of federal laws that treat these plant medicines as felonies," Goldsberry said. "Magnolia Wellness, while appreciating their medicinal value, would never put our company, our member base or those in the community who depend on us for support at risk in order to provide medicinal mushrooms."
Further, the shop's staff doesn't "have the experience of expertise to advise people on the use of psychedelic plant medicines," she said.
Confusion over the distinction between decriminalization and commercial legalization isn't confined to Oakland, or psychedelics laws for that matter.
A separate successful campaign to decriminalize psilocybin mushrooms in Denver last month was complicated by voters conflating the policy change with broader legalization. Kevin Matthews, campaign director of Decriminalize Denver, made education about the difference between the two policy reforms a cornerstone of the group's outreach efforts.
"We spent a lot of time talking to people on the ground and letting them know that in terms of decriminalization, this is the kind of thing that's simply going to keep people out of jail for using substances," Matthews told Marijuana Moment. "I think it's one thing we did a decent thing of was really letting people that you can't go buy this at a dispensary."
But whereas Decriminalize Denver spent months educating the public about their proposal as they collected signatures to place the measure on the ballot, the Oakland resolution was introduced and voted on in relatively short order.
That, Matthews said, likely contributed to misunderstandings about the policy implications. Another factor may be that the resolution's sponsor in Oakland indicated just before the vote that legalization and regulated sales could follow.
"Now we have to agree on what's being regulated and identify a pathway for distribution and sales," Councilmember Noel Gallo told Marijuana Moment on the day his measure was approved. "Like with marijuana, we have to establish a process."
But that plan may run up against resistance, including from reform-minded allies.
"I think that in terms of Oakland, it's up to them to make it very clear that people can't go buy this right now," Matthews said. "And I don't think anyone should be able to in a recreational setting like that."
"I think it's important for people to keep in mind that this is a people-powered movement, not a profit-powered movement. We have some time before we should even start considering any kind of recreational sales," he said. "That could derail the whole damn movement."
Decriminalize Nature, the campaign behind Oakland's decriminalization victory, told Marijuana Moment that it does not support commercializing the plant-and fungi-based substances.
As an amendment attached to the resolution itself states, the measure "does not authorize or enable any of the following activities: commercial sale or manufacturing of these plants and fungi."
AOC Pushes To Make It Easier To Study Shrooms And Other Psychedelic Drugs
Photo courtesy of Wikimedia/Mädi.