Marijuana References In Popular Music Are On the Rise, Study Finds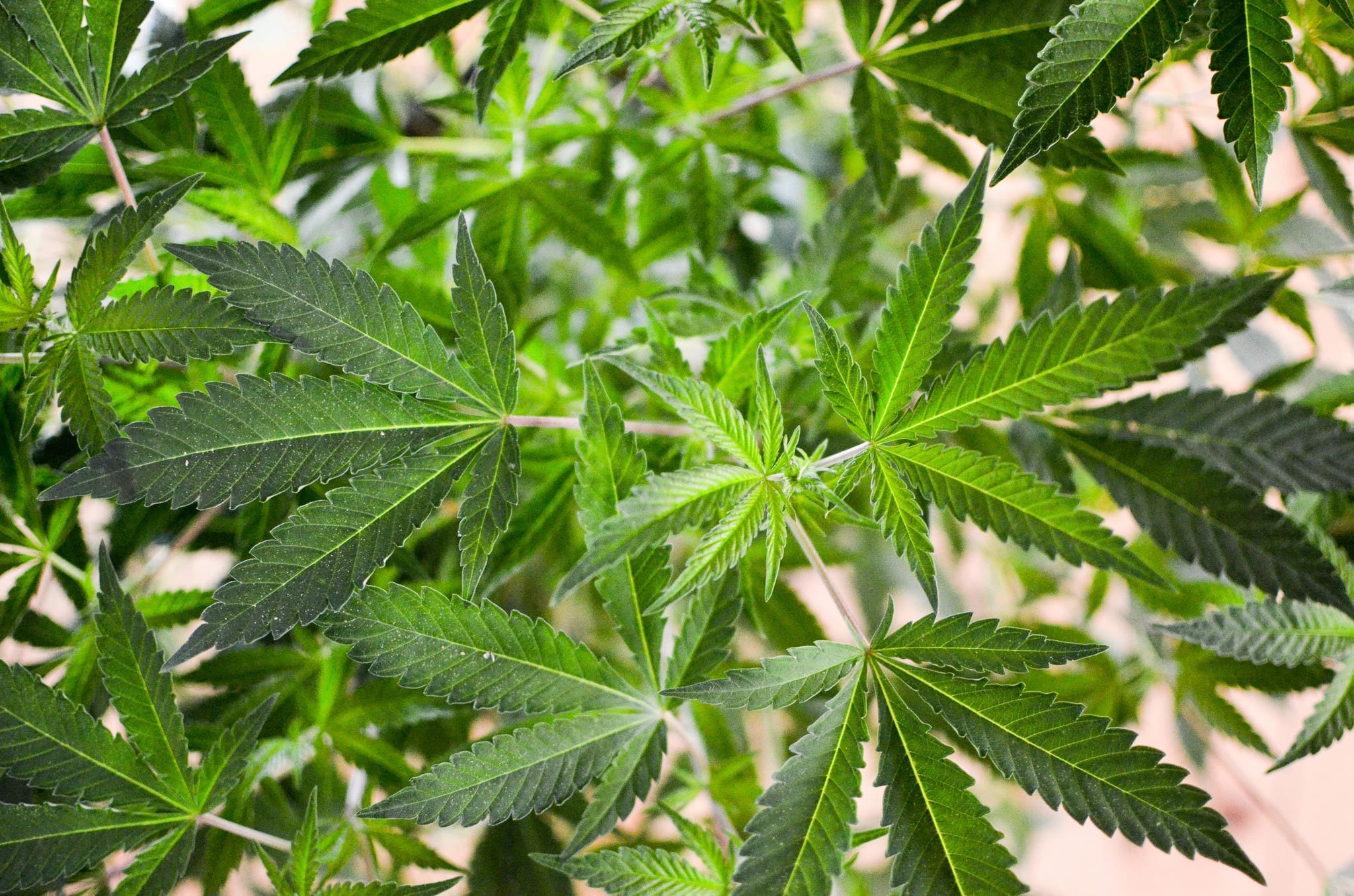 The number of hit songs that feature lyrics referencing marijuana has increased dramatically over the last 30 years, according to a new study. And researchers believe that growing public acceptance of cannabis is fueling a trend that has resulted in more than three out of four top 40 songs in the U.S. now containing shout-outs to weed.
The study, published last week in the Journal of the American Board of Family Medicine, sought to identify a link between popular music and drug trends in the U.S., with a main focus on opioids. Researchers at the University of Minnesota and Wayne State University examined the lyrics of Billboard's top 40 songs for each year from 1986 to 2016, filtering for songs that reference marijuana, alcohol, opioids and tobacco.
During the time period under review, references for all categories except tobacco increased.
The first mentions of cannabis appeared in 1989, for example, with fewer than five references in that year's top 40 chart, as ranked by Billboard. But by 2016, there were more than 30 marijuana references, more than for any other substance tracked in study.
Public acceptance of marijuana use for medical or recreational purposes also grew demonstrably over that time span, which may have "influenced the acceptability of mentioning marijuana in Top 40's music," the researchers wrote.
"If this demonstrated 'acceptability' trend is mirrored through a similar rise in the mention of opioid narcotics in Top 40's music, America's epidemic of overdose fatality may continue to escalate."
References to opioids, including heroin and prescription painkillers, weren't featured until the late 1990s, according to the analysis. That same decade marked the beginning of a larger push on the part of pharmaceutical companies to promote opioid-based painkillers.
"Over 50 percent of current Top 40's hit references discuss narcotic prescription or synthetic medication use, with the most common references including codeine, Percocet, and even remifentanil, among others," the study found.
Those results should be instructive to public health officials, the researchers argued. Because "if reference to opioid medications continues to become 'casual or trendy,' as exemplified in the prose of many popularly aired lyrics, a more targeted public awareness campaign may be warranted to combat this growing national public health concern."
While a larger share of today's popular song lyrics contain drug and alcohol references overall, one notable exception is tobacco. As rates of tobacco use and public acceptance of tobacco has fallen, so too has the prevalence of tobacco references in top 40 songs. In fact, there were no references to tobacco in top 40 songs in 2016.
"Although marijuana use has become increasing acceptable among American consumers, tobacco has become increasingly unpopular and stigmatized."
"Further inquiry may be warranted to evaluate the societal impact and persuasive abilities of popular culture, including Top 40's music, on American drug and alcohol use," the researchers concluded. 
South By Southwest Fans Choose From Dozens Of Marijuana-Themed Panels For 2019
Photo courtesy of Philip Steffan.
Mike Tyson And Joe Rogan Swap Stories About Psychedelics And Marijuana
Former boxer Mike Tyson had a mind-blowing discussion with Joe Rogan about tripping on psychedelics and smoking marijuana on Thursday.
"I like who I am when I smoke. You know what I mean?" Tyson said in an appearance on the Joe Rogan Experience podcast. "Without weed I don't like who I am sometimes. That's just real."
Rogan agreed.
"It makes me nicer," he said. "It calms me down."
Check out the video of Mike Tyson and Joe Rogan discussing drugs below:
Beyond cannabis, the two discussed using 5-MeO-DMT, a tryptamine that is found in the venom of a certain toad species, among other places in nature.
"I smoked this medicine—drug—whatever you want to call it, and I've never been the same," Tyson said. "I look at life differently. I look at people differently."
"The experience I can't even express, really. Almost like dying and being reborn."
Rogan said he had similar experiences with the drug.
"That's what it felt like to me, too," he said. "You stop existing."
"It's inconceivable," Tyson added. "I just don't have the words to explain it."
Tyson, who is now an entrepreneur in the cannabis industry and has his own marijuana-focused podcast, said he's been smoking weed since he was 10 years old.
Congresswoman Tulsi Gabbard Talks Marijuana And Psychedelics With Joe Rogan
Photo courtesy of Joe Rogan Experience.
Rapper Redman Discovers 20-Year-Old Marijuana At Mom's House
If you live in a state marijuana is legal, you might have already grown accustomed to having your freshly harvested cannabis sold in neat, child-proof packaging.
But 20 or so years ago, you were more likely to get something that resembles what rapper Redman's mom recently unearthed: schwag stuffed tightly into little baggies.
In a video posted on Instagram on Saturday, Redman shared the discovery with his 1.2 million followers. He said his mom, who made sure the artist didn't use her name in the post, found the baggies, which were still packed full of what he estimated to be at least 20-year-old bud.
"We're selling this on eBay," the mom joked.
"You gonna say not to use your name then say we're selling it, mom?" Redman said.
One bag in particular—a triangle with a red symbol—"has history," he said. It's from an era of rap that saw some of the greatest marijuana enthusiasts: Biggie Smalls, The Lox, Cam'ron, Lil' Cease, Norega.
"If you don't know what that bag is, it's from one of the east coast riders of marijuana," Redman said. "Branson, baby. That's an official Branson bag."
No word on whether Redman tried to smoke the historic cannabis, but if it really is 20 years old, then it's unlikely to be especially potent. So perhaps he's better off holding on to the relic, or even donating it to the Weedmaps Museum of Weed—a pop-up exhibit that's set to launch in Los Angeles later this year.
Study: Festival Attendees Use Different Drugs Based On Music Genre, But They All Love Marijuana
Photo courtesy of Redman.
Hertz Rep Expertly Dismisses Twitter Complaint About Rental Car Smelling Like Marijuana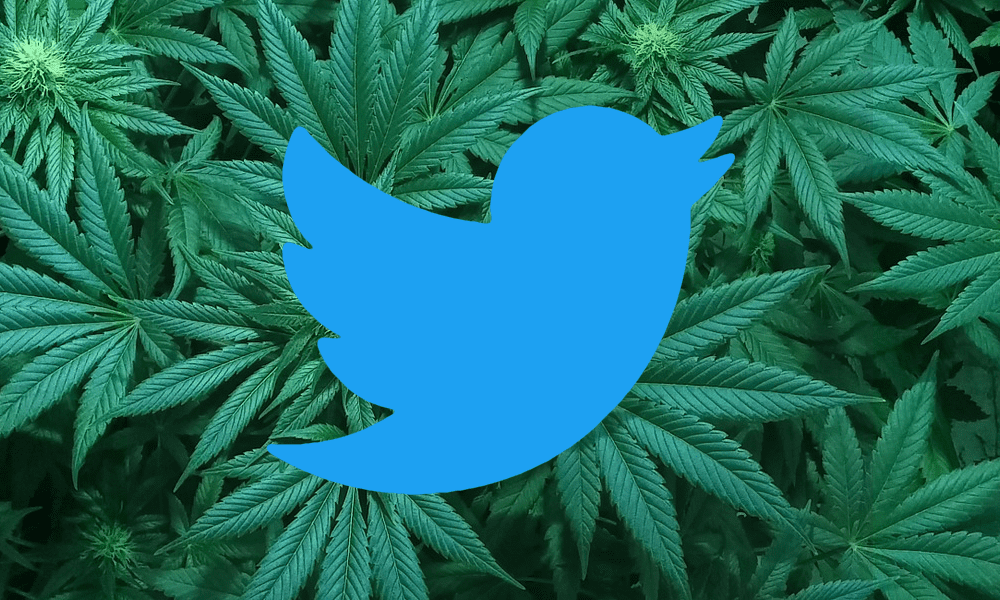 The Hertz social media team has to deal with a lot of questions and complaints on any given day. But on Thursday, the rental car company's Twitter account heard from someone who was especially upset that the vehicle they picked up in California was "infested with the smell of marijuana."
The person behind the Hertz account, who identified themselves as "JG," apologized to the dissatisfied customer and recommended reaching out to its roadside assistance line for an exchange.
We are sincerely sorry to hear this. Please reach out to our roadside assistance team at this number 1-800-654-5060 and they may be able to arrange an exchange. Additionally, a nearby Hertz location may be able to help. -JG

— Hertz (@Hertz) January 4, 2019
Well, the customer, using the Twitter handle @landryandlee, had apparently tried that already and was asked whether the car was still drivable. If it was and they still didn't want to drive it, the company's staff reportedly suggested getting the car towed at the customer's expense.
"To clarify, have you found drugs in the car?" Hertz's JG asked. "Are you in immediate danger?"
To clarify, have you found drugs in the car? Are you in immediate danger?-JG

— Hertz (@Hertz) January 4, 2019
The customer was uncertain whether there actually was cannabis in the vehicle but said "I do not feel comfortable driving the car." Worse yet, the customer's son had a hockey game the next morning and "I have now spent my entire afternoon dealing with this and no resolution."
Alas, as a member of the Hertz social media team whose job generally requires them to defer complaints to employees who can handle the situation, JG informed the customer that they "cannot assist further."
We apologize. We as the social media team cannot assist further. If you did indeed find marijuana in the vehicle please document it, remove it, and contact the authorities if you feel it's actually necessary. If you are not in any immediate danger, please follow the advice. -JG

— Hertz (@Hertz) January 4, 2019
"If you did indeed find marijuana in the vehicle please document it, remove it, and contact the authorities if you feel it's actually necessary," the Hertz account replied. "If you are not in any immediate danger, please follow the advice."
The customer did not find the advice helpful.
"You really cannot help me?" @landryandlee wrote. "All I want is my rental car to be replaced….how can a rental car company not take care of this???"
"We apologize for this. Please go to your nearest Hertz location for more assistance," JG said.
We apologize for this. Please go to your nearest Hertz location for more assistance. -JG

— Hertz (@Hertz) January 4, 2019
Hertz's JG got props from some marijuana enthusiasts on Twitter for the chill response to what seemed to be a relatively benign situation. And one jokester followed up on the threat to ask JG whether it was possible "to have my next rental pre-loaded with pre-rolls?"
And the chill-as-always JG replied, asking the Twitter user to "DM us with your reservation number" and also "clarify your question."
Please DM us with your reservation. number. Can you also clarify your question. — JRG

— Hertz (@Hertz) January 4, 2019
It's unclear whether the customer ultimately got the vehicle exchange or whose team won Friday's hockey match. This story will be updated if we learn more.
15 Of The Best Marijuana-Related Tweets From Politicians In 2018