South By Southwest Fans Choose From Dozens Of Marijuana-Themed Panels For 2019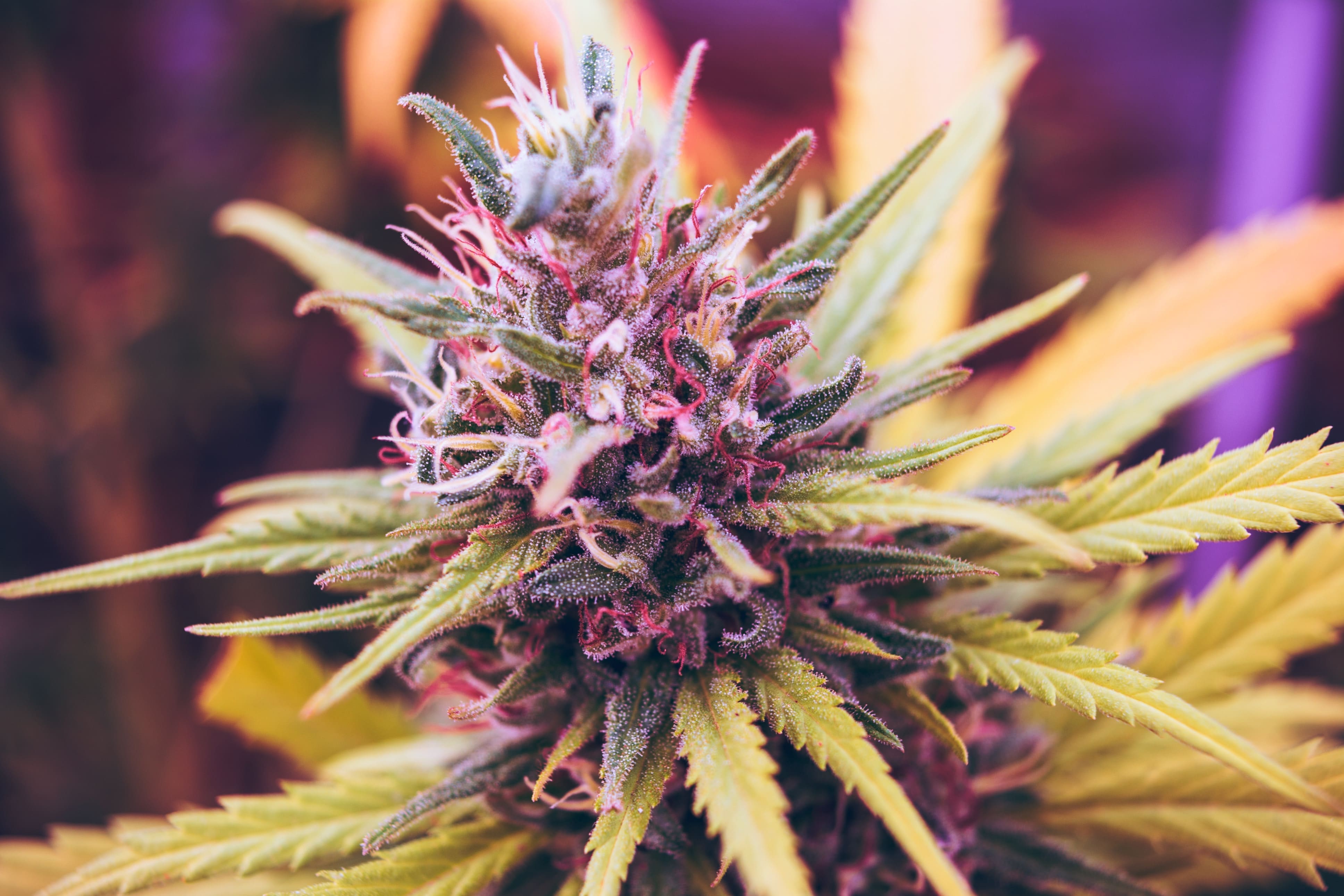 No longer just something smuggled past security on the way in, festival organizers are now actively trying to cash in on growing cultural (and perhaps financial) interest in marijuana.
In Austin, that liberal refuge surrounded by the rest of Texas, the industry will be officially in attendance for the second year in a row at South By Southwest 2019.
Voting is currently open for choosing panels at next year's bacchanal of tech, art and industry. Tracks for next year range from blockchain and cryptocurrency to virtual and augmented reality.
And right now, the SXSW Cannabusiness track has 62 submitted panels to vote on, with such topics as:
Cannabis Research Shackled by Politics Since 1968, organized by noted marijuana researcher Dr. Sue Sisley, will focus on "the abuses of the DEA / NIDA cannabis monopoly."
Breaking the Grass Ceiling: Women, Weed, and Tech will discuss the opportunity for women to lead, and launch companies in, the cross section of marijuana and technology.
Legal Cannabis & Black Male Entrepreneurship lays out the case for why "Black men should be an integral part of the industry to rectify the damage from the drug war."
When Can We All Get High Together? (Legally) features Denver mayoral candidate and cannabis entrepreneur Kayvan Khalatbari and Vicente-Sederberg partner Josh Kappel talking about social use.
There's also a few about repairing the harms caused by the war on drugs, several Texas-specific panels and one more focused on women. There's even Parenting and Cannabis, an expanding issue as more marijuana reform takes place and social attitudes shift. The large majority of proposals, as to be expected, are about starting and running cannabis businesses.
In addition to the 62 categorized under the Cannabusiness track, several other proposed panels in other tracks seem to focus at least partially on marijuana issues. One such panel in the Brands & Marketing track, is about cannabis-based beauty products. Another categorized under Food highlights the flavors and effects of terpenes. And one under Design focuses on the "changing aesthetics of pot."
At this year's SXSW event, in March, there were two panels on cannabis tech, one on the Future of Cannabis, a cannabis health meet up and a panel on the role of marijuana in pro sports led by former NFL player Eben Britton. (Noticeably absent? A social-justice-focused topic.) But considering the 62 panel topics submitted for next year, it seems likely there will be more expansive marijuana discourse at the 2019 event.
The number of contenders to talk pot at next year's SXSW isn't the only sign of rising interest in formal marijuana programming at prominent cultural events. Last weekend in San Francisco, Outside Lands debuted Grass Lands, a "curated cannabis experience" at the 10-year-old music fest in Golden Gate Park. They're "the first major U.S. music festival" to do so, according to an announcement by organizers.
For all its popularity, though, the 2019 SXSW cannabiz track doesn't have nearly as many entries as, say, Intelligent Future (374) or Tech Industry and Expertise (251). But it has considerably more than Touring & Live Experience (25) or Esports Industry (28). Nearly tied is Coding and Development with 61 options.
Through the Community Voting system, participants make a profile so they can cast votes on which panels they want to see next year. Public support only makes up 30 percent of the total programming decision, however, with input from SXSW Staff and the Advisory Board making up the other 30 percent and 40 percent respectively.
Voting on SXSW 2019 panels is open until August 30. SXSW descends on Austin March 8 – 17, 2019.
Elon Musk: 'I Have No Idea How To Smoke Pot'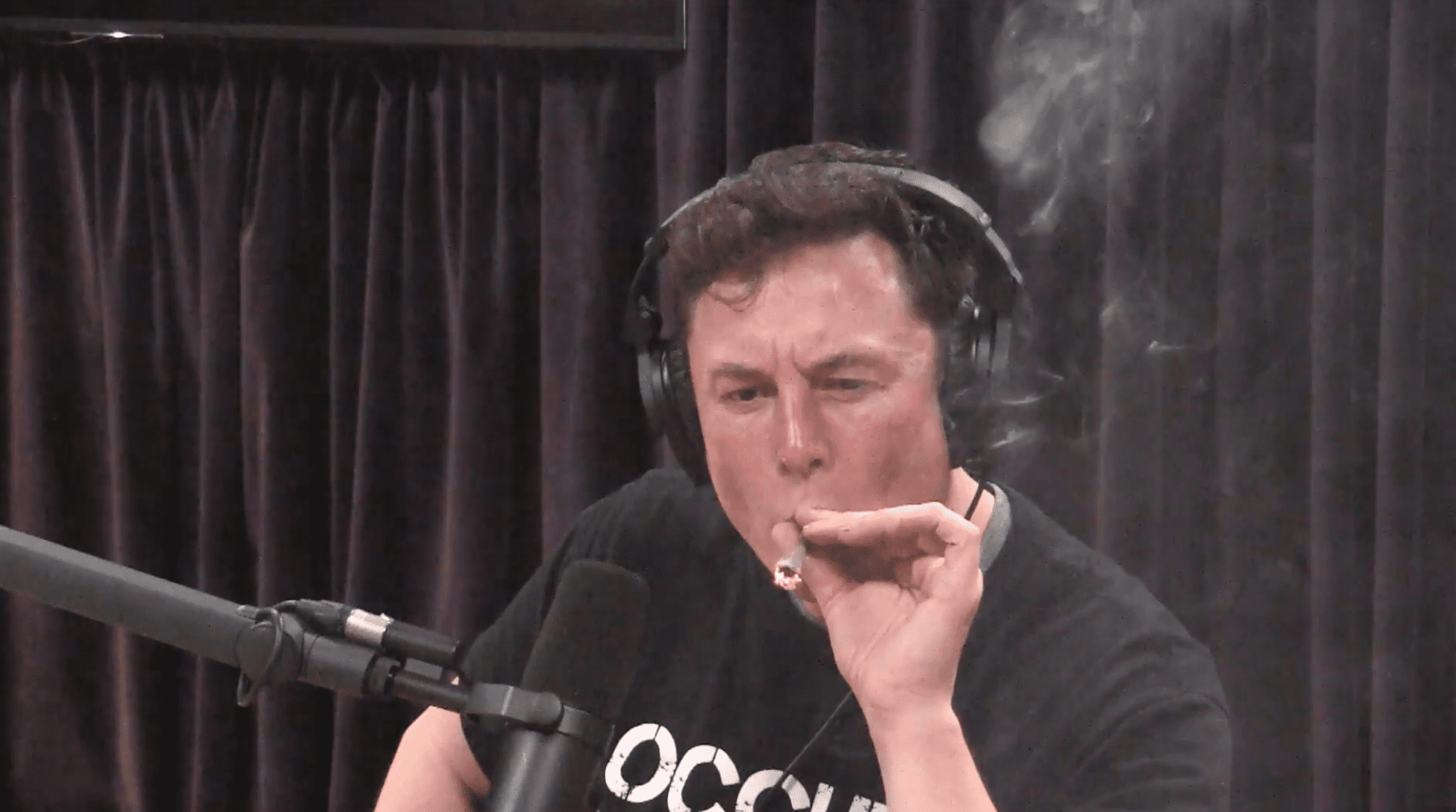 Elon Musk got himself into a bit of trouble after smoking marijuana during an appearance on Joe Rogan's podcast in September.
The move reportedly led to NASA launching an investigation into his company SpaceX's "workplace safety" and "adherence to a drug-free environment."
But now, in a new interview 60 Minutes, the Tesla founder indicated the on-camera puffing was a fluke and that he actually doesn't even know how to smoke weed.
"I do not smoke pot," he said.
"As anybody who watched that podcast could tell, I have no idea how to smoke pot or anything. I don't know how to smoke anything, honestly."
Musk seems to be telling the truth, at least judging from the widespread reaction to the fact that he didn't seem to actually inhale the blunt that Rogan passed him.
I'm sure this point has been made but @elonmusk clearly didn't inhale

— Ryan Lizza (@RyanLizza) September 7, 2018
elon musk didn't inhale lmao baby lungs

— MATT MIGGZ (@mattmiggz) September 7, 2018
"elon musk didn't inhale"

he doesn't inhale smoke

because he doesn't inhale oxygen

because he is a simulation

— kalabar's revenge (@itzthelimit) September 10, 2018
Elon Musk didn't inhale and his stock plummets 6% hahaha

— Parabolic Retard 🤪 (@Crypto_STEEZ) September 8, 2018
The full 60 Minutes interview with Musk is set to air on Sunday.
U.S. Air Force Warns About Grandma's Marijuana-Infused 'Miracle Sticky Buns'
The U.S. Air Force wants its members to be extra careful around "grandma's miracle sticky buns" that might contain marijuana.
In a post on the Air Force Medical Service site on Wednesday, the military branch reminded members that cannabis is illegal under federal law and that testing positive for THC metabolites will result in likely separation from service under "less than honorable conditions" and other possible punishments.
"Marijuana consumption is not permitted in any fashion, period."
The department stressed that with state-level legalization expanding, there's wider availability of "THC containing products," so military members "need to be extra vigilant about the foods and drinks they consume, especially during the holiday season."
"Many of us attend parties or gatherings with friends and relatives and have meals and libations prepared by others."
Maybe the Air Force got the memo from the National Highway Traffic Safety Administration, which also recently put out an advisory about holiday-related cannabis consumption and encouraged people to "#DitchDanksgiving."
While the message was serious, the warning to military members at least ended on a lighter note, seeming to acknowledge the therapeutic use of cannabis edibles, something that federal law still doesn't officially recognize:
"Your friend's grandma's miracle sticky buns might look mighty tasty and get rave reviews at the big shindig, but if you're in the military or work for the federal government you might want to think twice and make sure they weren't made to treat her bad hip first before you jeopardize your career."
To be sure, more seniors are using marijuana, primarily for medical purposes. But unless they're homemade, marijuana products are generally labeled accordingly. So federal workers should probably pay closer attention to pastry packaging if they want to avoid accidentally ingesting prohibited sticky buns.
The Feds Are Hiring Professional Marijuana Joint Rollers…Kind Of
Photo courtesy of Stacy Spensley.
Michael Moore: Put Marijuana On The Ballot To Drive Voter Turnout In 2020
Documentary filmmaker and activist Michael Moore says that if Democrats want to win in the 2020 election, they ought to put marijuana legalization proposals on the ballot in states across the country, especially in swing states.
Moore, whose home state of Michigan legalized cannabis during the midterms earlier this month, said the outcome of the election—in which Democrats won the state's gubernatorial, attorney general and U.S. Senate races—proved that ballot initiatives "are the answer" to electoral victories.
"This is what we did in Michigan two weeks ago: we had a ballot proposal to legalize marijuana," he said on MSNBC's The Last Word. "Largest turnout of young people in we don't know when came out to the polls."
It's not entirely clear how large youth turnout specifically was in the state compared to past elections. But in general, Michigan turnout reached its highest levels in 56 years—and across the country, young people did cast ballots in higher numbers.
Besides marijuana legalization, Moore said putting issues like free college and outlawing gerrymandering on the ballot will drive Democrats who "don't vote that much" or "don't like the politicians" to the polls. He emphasized the need to get those issues on the ballot in swing states.
The filmmaker also seems to be speaking from a place of experience, as he made his vote in favor of Michigan's legalization measure a late night TV spectacle when he filled out his absentee ballot in an appearance earlier this month on NBC's Late Night with Seth Meyers.
Michael Moore Votes For Marijuana Legalization During Late Night TV Appearance
There's some limited data that seems to support Moore's theory about marijuana and voter turnout, too. For example, an October survey of registered voters in Wisconsin found that 56 percent said they'd be more likely to cast their ballot if it included a cannabis-related question.
The Midwest May Be the Next Frontier In Marijuana Legalization
Photo courtesy of MSNBC.