Marijuana Licensing Bill Has 'Negligible' Fiscal Impacts, Congressional Budget Office Says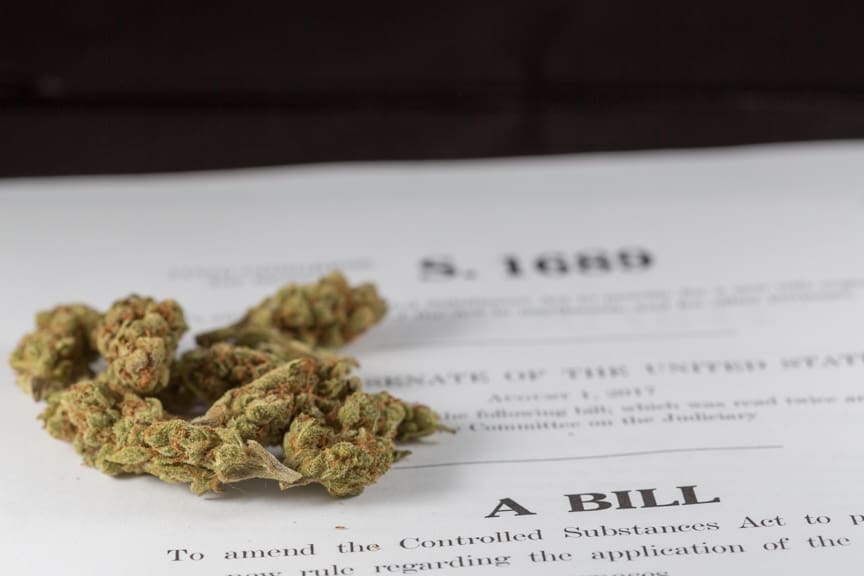 A marijuana research bill approved by a key U.S. House committee last month would have a "negligible" effect on direct federal spending, according a new analysis from Congress's official fiscal analyst.
The legislation would force the Department of Justice to begin issuing more licenses to growers of cannabis to be used in scientific research, an issue that has been a contentious one between the Trump administration and members of Congress, including Republicans.
But its fiscal impact would be slim, the Congressional Budget Office (CBO) said in a two-page cost estimate released on Wednesday.
In the closing months of the Obama administration, the Drug Enforcement Administration (DEA) created a process to expand on the sole approved cultivator that has had a monopoly on the U.S. supply of marijuana for studies for half a century. But under Attorney General Jeff Sessions, the Justice Department has refused to act on the more than two dozen applications filed through the new program by would-be legal growers.
The situation has led to a series of bipartisan sign-on letters and testy lines of questioning for Sessions during oversight hearings in both the House and Senate, culminating in the passage of the bill last month by the House Judiciary Committee to force the attorney general's hand by requiring more licenses on a certain timetable.
The long-term projection is that "enacting the legislation would not increase net direct spending or on budget deficits in any of the four consecutive 10-year periods beginning in 2029," CBO wrote in the new cost estimate about the bill.
Sponsored by Rep. Matt Gaetz (R-FL), the proposal hasn't yet been scheduled for a floor vote. But while CBO is required to evaluate all bills approved by most congressional committees, the score's release is a reminder that it's being taken more seriously than most of the hundreds of other pieces of cannabis-focused legislation that have been filed on Capitol Hill over the years.
"CBO estimates that only a few new manufacturers would be registered each year," the office reasoned, citing unspecified "information" from the Department of Justice.
Another provision of the bill would direct DEA to work with the National Institute on Drug Abuse and the Food and Drug Administration to issue recommendations for good manufacturing practices for growing marijuana.
"The administrative costs associated with publishing such recommendations within 6 months of enactment would be less than $500,000 over the 2019-2023 period," CBO found.
A third section would authorize the Department of Veterans Affairs (VA) to refer military veterans to participate in clinical trials on marijuana's potential medical benefits and encourage VA itself to conduct research on cannabis, two activities for which the department currently has authority but has been reluctant to pursue without more clear direction from Congress.
"Because VA already has those authorities under current law, CBO estimates that implementing this section would have insignificant costs," the office's report says.
The low-cost findings are similar to a previous memo the office released after separate legislation to encourage VA to study medical cannabis became the first standalone marijuana reform bill ever approved by a congressional committee earlier this year when it was reported out favorably by the House Veterans' Affairs Committee.
In that case, CBO determined that the bill would "cost less than $500,000 over the 2019-2023 period, primarily to prepare and submit the necessary reports to the Congress" regarding updates on VA's involvement in cannabis research.
The broader Gaetz legislation on research and cultivation licensing that the Judiciary Committee approved last month is only the second cannabis-focused bill to have cleared a congressional panel.
CBO report says that the Medical Cannabis Research Act will cost very little. Low cost, improves research, helps patients…let's get this passed! #medicalcannabishttps://t.co/Nc5z2Kln9u

— Rep. Matt Gaetz (@RepMattGaetz) October 11, 2018
If enacted, "DOJ would collect registration fees of about $3,000 annually from each registrant," CBO wrote in its new analysis. "Such fees are treated in the budget as reductions in direct spending, and DOJ is authorized to spend them without further appropriation."
As a result, CBO also found that the bill would not "would not affect revenues" appreciably.
Marijuana Bill Approved By Congressional Committee, Despite Drug Conviction Restriction Dispute
Santa Cruz Will Consider Decriminalizing Psychedelics This Week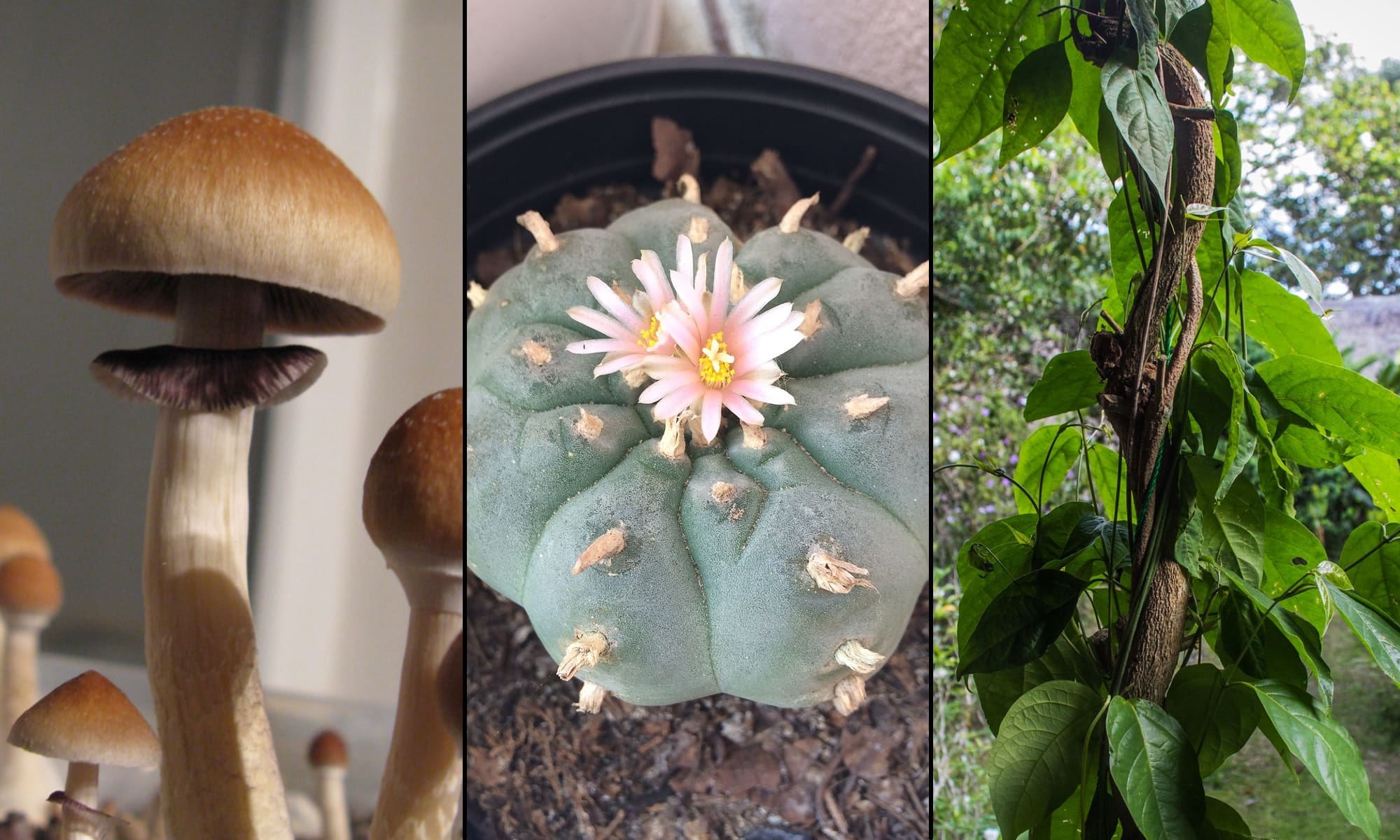 Santa Cruz, California could be the latest in a wave of cities to decriminalize psychedelics, with a City Council hearing on the proposal scheduled for Tuesday.
The city vice mayor, Justin Cummings, recently introduced the resolution, which would make possession, use and cultivation of entheogenic substances such as psilocybin mushrooms and ayahuasca the city's lowest law enforcement priority.
"Plants and fungi with psychedelic properties have been used for thousands of years by indigenous communities for spiritual and medical practices and many are considered illegal in our country," Cummings told Marijuana Moment in an email. "As we begin to better understand the health benefits of these plants and fungi, we need to not treat the people who use and research these plants and fungi as criminals, and lower barriers for research, clinical treatment, and personal."
"Santa Cruz has a number of organizations that conduct research on use of psychedelics to improve mental health and we as a community want to support these efforts," he added.
The full City Council will hear a presentation from the advocacy group Decriminalize Santa Cruz and discuss the resolution on Tuesday. After that point, the measure will be referred to the Public Safety Commission for further consideration.
Text of the resolution emphasizes the medical potential of psychedelics and the ritualistic consumption of the substances throughout history.
If approved, that would mean the City Council "supports the possession, use, and/or cultivation of entheogenic psychoactive plants and fungi for personal adult use and clinical research and psychoactive practices, and declares that the investigation and arrest of individuals involved with the adult possession, use, or cultivation of entheogenic psychoactive plants and fungi listed on the federal schedule one list for personal use be among the lowest priorities for the city of Santa Cruz."
The measure recommends that the use of psychedelics for medical or spiritual purposes "be done in consultation with, and under the supervision of trained/medical professionals."
Additionally, it calls on the city manager to order Santa Cruz's state and federal lobbyists to "work in support of decriminalizing all entheogenic psychoactive plants, and plant and fungi-based compounds listed in the Federal Controlled Substances Act."
Psychedelics reform is moving ahead in jurisdictions throughout the U.S., with Denver becoming the first city to decriminalize so-called magic mushrooms in May. Oakland's City Council followed suit, unanimously approving a resolution that expanding the decriminalization to a wide range of entheogenic substances.
Advocates are also working to advance decriminalization in Portland, Chicago, Berkeley and Dallas.
Meanwhile, California activists are pushing two separate statewide psychedelics initiatives: one that would decriminalize psilocybin across the board and another more recently filed measure that calls for broad legalization and commercial sales. Oregon activists are collecting signatures for a 2020 proposal that would legalize psilocybin for therapeutic purposes.
On the federal level, Rep. Alexandria Ocasio-Cortez (D-NY) voiced support for decriminalizing psychedelics and promoting research into the substances in a video statement delivered at a Drug Policy Alliance conference last week.
Read text of the Santa Cruz psychedelic resolution below: 
Santa Cruz Decriminalize Dr… by Marijuana Moment on Scribd
Alexandria Ocasio-Cortez Voices Support For Decriminalizing Psychedelics
Photo elements courtesy of carlosemmaskype and Apollo.
Sanders, Warren And Buttigieg Include Medical Marijuana In Veterans Day Plans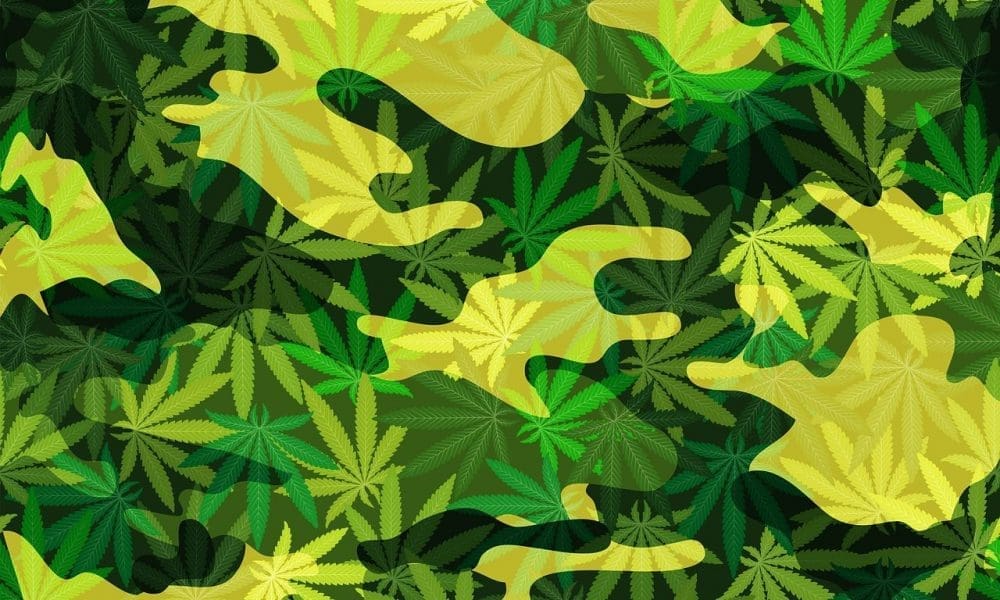 To commemorate Veterans Day, a number of presidential candidates are releasing plans focused on helping those who served the country in the military—and at least three major contenders are including marijuana-specific planks in their proposals.
Sen. Bernie Sanders (I-VT), for example, wants to ensure that doctors at the Department of Veterans Affairs (VA) "have the option of appropriately prescribing medical marijuana to their patients."
Please visit Forbes to read the rest of this piece.
(Marijuana Moment's editor provides some content to Forbes via a temporary exclusive publishing license arrangement.)
Barbara Lee Honors Veterans Day With Call To Action On Marijuana Reform
Rep. Barbara Lee (D-CA) marked Veterans Day by promoting a bill she introduced that would effectively legalize medical marijuana for military veterans.
In a press release and email blast for the national advocacy group NORML, the congresswoman discussed the need to expand access to cannabis for those who've served, stating that studies demonstrate the plant can treat symptoms of conditions that commonly afflict veterans such as post-traumatic stress disorder.
Lee said that as the daughter of a veteran, the issue is particularly important for her.
"Congress must do more to ensure every veteran has a roof over their head, to ensure our veterans come home to a job that pays them a living wage, and to ensure our veterans have access to the health care services they deserve," she said in the press release. "That includes improving veterans' access to medical marijuana."
"That's why I introduced H.R. 1151, the Veterans Medical Marijuana Safe Harbor Act, to empower veterans and their doctors to make informed decisions about the use of medical marijuana without political interference," she said. "The current federal prohibition on cannabis is harmful and counterproductive. Politicians should never stand between our veterans and their health care."
The Veterans Medical Marijuana Safe Harbor Act was introduced in February, and the House version currently has three cosponsors, including Rep. Matt Gaetz (R-FL). The Senate companion version was filed by Sen. Brian Schatz (D-HI) and has two cosponsors, Sens. Tim Kaine (D-VA) and Bernie Sanders (I-VT), who signed on last week.
In her email for NORML on Monday, Lee said that cannabis prohibition has disproportionately impacted communities of color, but the policy also "falls hard upon is our nation's veterans."
The congresswoman noted that medical cannabis is widely used by veterans, yet doctors at the U.S. Department of Veterans Affairs (VA) aren't allowed to fill out recommendations, even in states where it's legal. That would change under her legislation, she said.
Politicians should never stand between our veterans and their health care. That's why I introduced the Veterans Medical Marijuana Safe Harbor Act to empower veterans and their doctors to make informed decisions about the use of medical marijuana without political interference.

— Barbara Lee (@BLeeForCongress) November 11, 2019
"This year, we can and must succeed in passing this essential legislation and protecting the rights of veterans to access medical treatment and serving those who served us," she wrote, linking to a page where people can send a letter in support of her bill to their own representatives.
"Prohibiting VA doctors from recommending cannabis to qualifying patients, while continuing to rely on pharmaceuticals drugs like opioids as a treatment, is both a dangerous and illogical policy," she said. "We know medical marijuana can be an effective and safe treatment for veterans and it is time to stop making them seek private, out-of-network physicians to access it."
"I sponsored the Veterans Medical Marijuana Safe Harbor Act because I know it will create an immediate positive impact on the lives of our veterans. Once enacted, veterans will be able to access medical marijuana treatment without the added challenge of accessing a private, non-VA physician. Together, we can gather enough support to pass this legislation, but it will only happen if enough Americans stand up and demand it. Please tell your member of Congress to support the Veterans Medical Marijuana Safe Harbor Act."
VA under the Trump administration has resisted marijuana reform legislation, with officials from the department testifying in a committee hearing in April that it opposed several proposals, including one that would require VA to conduct research into the medical benefits of cannabis for veterans.
Former VA Secretary David Shulkin, whose department also declined to take action on veterans cannabis issues, recently said that he's in favor of increasing research into the plant's therapeutic potential and blamed staff for misinforming him about what VA was capable of doing to that end while he was in office.
Lee, who serves as co-chair of the Congressional Cannabis Caucus, also discussed cannabis reform in a video statement that was broadcast at a Drug Policy Alliance conference in St. Louis on Saturday. She didn't address veterans issues specifically but rather spoke about broader reform efforts to federally legalize marijuana.
"We all know that the federal prohibition on marijuana has led to the overcriminalization and mass incarceration, especially in black and brown communities," she told activists in the taped message. "That is why we need to ensure that as the cannabis movement marches forward, it does so hand-in-hand with efforts to address these racial inequities head on."
"I think we're at a pivotal moment for the cannabis movement. There is so much excitement for the progress we've made and for where we are pushing to go," the congresswoman said. "If we do this right—by ensuring that we address the legacy of the failed war on drugs and center our work in restorative justice—there is no stopping us.
"I wish you success for your conference and the work ahead," she said. "Stay woke."
Bernie Sanders Wants To Legalize Medical Marijuana For Military Veterans
Photo courtesy of Rep. Barbara Lee.