Marijuana Activists Ask Governors To Request Federal Protections For Interstate Commerce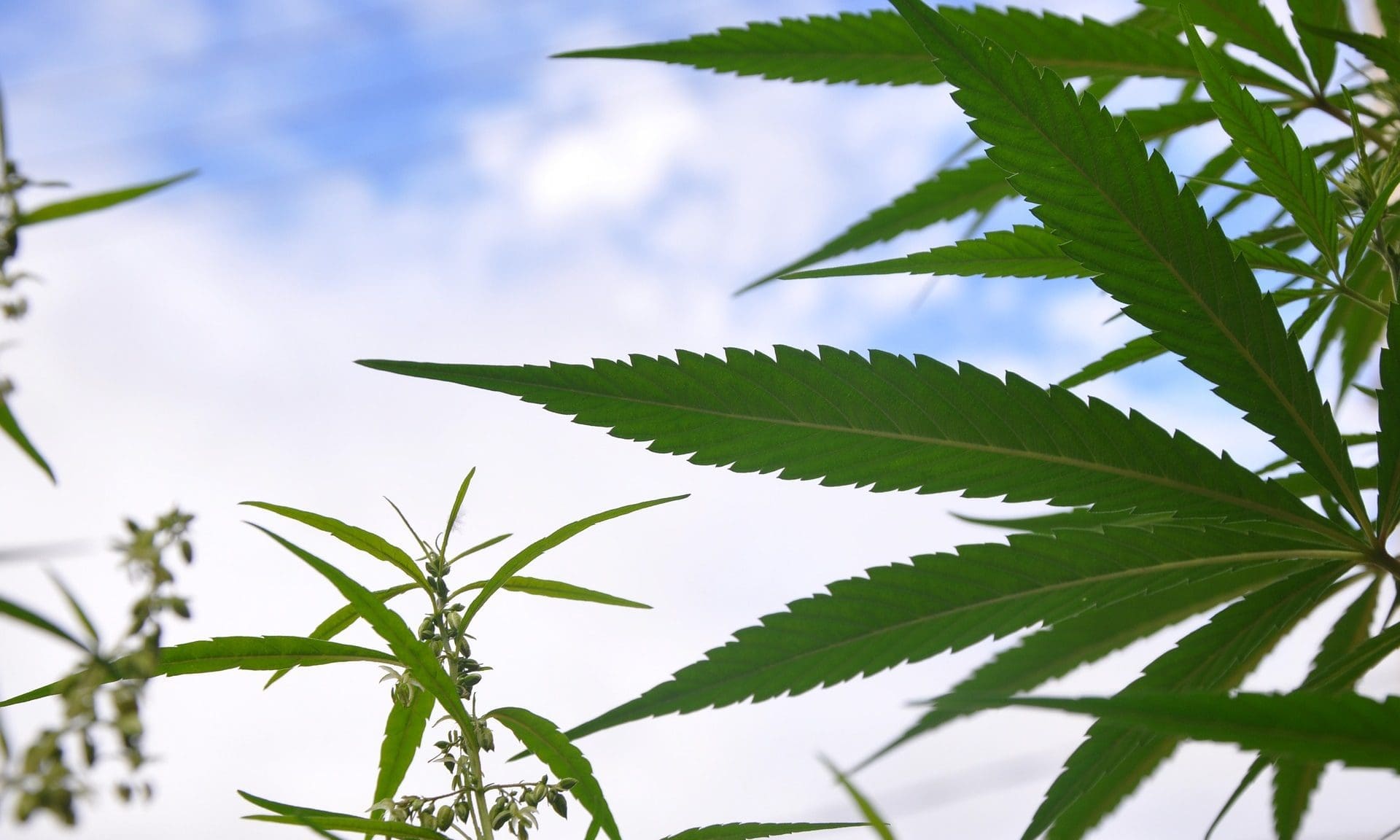 A coalition of marijuana organizations is rallying the business community to join them in asking governors from four key states to seek Justice Department guidance on interstate cannabis commerce.
The Alliance for Sensible Markets campaign is currently circulating a sign-on letter for those interested in putting pressure on the governors of California, Colorado, Oregon and Washington to make the request. They want the Justice Department to explain what it would do if two or more legal states entered into an agreement to regulate commerce between them.
As it stands, each state cannabis market is siloed within its own state borders. That means, for example, that marijuana sold and consumed in Massachusetts is also grown there instead of being grown in, say, California, where it might make more environmental sense to conduct outdoor cultivation.
In the letter to governors that the groups will be sending, they said the issue would be largely resolved if marijuana is federally legalized. But "while federal legalization feels inevitable, it could still be years away." In the interim, the Justice Department should weigh in with enforcement guidance, they said.
"We believe that a tolerant response from the Department of Justice will precipitate meaningful dialogue around commerce between producer states like ours and any number of legal or legalizing adult-use or medical states that would themselves benefit from access to a stable, sustainable, and world class supply chain," the letter states.
The alliance also pointed out that DOJ provided since-rescinded guidance under the Obama administration that generally laid out enforcement priorities for federal prosecutors with respect to state-legal cannabis markets. And a congressional spending bill rider has been routinely renewed preventing the department from using its funding to interfere in medical cannabis programs.
"Here, a simple clarification from DOJ on the agency's interpretation of that amendment could be game-changing, not only for thousands of small businesses across our states, but for millions of legal patients who still lack access to the best and most affordable legal cannabis products," the coalition said. "Tolerant guidance from the DOJ would be directly in line with the articulated positions of both President Biden and Attorney General Merrick Garland."
While Biden has maintained an opposition to adult-use legalization, he has repeatedly said that he believes states should be left to make their own cannabis policy decisions. Whether that stance extends to interstate commerce is unclear.
And as the alliance pointed out, the attorney general during his confirmation proceedings also said in oral and written testimony that it's a waste of federal resources to go after people acting in compliance with state cannabis laws. Again, he did not specifically address interstate commerce.
"The entire cannabis industry exists solely because the Department of Justice has decided not to, or in the case of medical is forbidden to, interfere where states are regulating," Adam Smith, founder of the Alliance for Sensible Markets, told Marijuana Moment.
"With thousands of small farms and businesses across the best growing region in the world unable to make a profit on their world class cannabis, and millions of patients and consumers, in states where it makes no economic or environmental sense to grow cannabis at scale long term, stuck for years in illicit markets, it's time to find out what DOJ would do if two or more adult use or medical states choose regulate commerce between them," he said.
The group wants the governors to send a clear message to the Justice Department: Their states "can't afford to wait" for Congress to get around to enacting federal legalization.
"The Department of Justice has the power to open a path now to a more sustainable and broadly beneficial cannabis industry for states that choose commerce. But to get an answer, we need to ask the question. What would DOJ do?" the letter continues.
"And so we write today to respectfully ask for your leadership in seeking formal guidance from the US Department of Justice on state-regulated interstate trade between two or more legal adult use or medical markets. We believe that the simple act of asking the question will significantly advance the national conversation around the future of legal cannabis, and that positive guidance from DOJ will spur changes beneficial to both producer and consumer states, as well as to patients, consumers, public safety, social equity, small businesses and environmental sustainability in any legal or medical states that choose to regulate and engage in commerce in advance of federal legalization."
Current partners for this campaign include NORML, Cannabis Distribution Association, Weed for Warriors Project and Craft Cannabis Alliance, among others. The plan is to collect endorsements from additional stakeholders over the coming weeks and send the letter to the governors in mid-December.
"As the feeling of political inevitability of legalization continues to grow, the need to lay a foundation for legal, interstate commerce is paramount," Justin Strekal, political director of NORML, told Marijuana Moment. "This is no longer a question of if, but of how and when."
"States have always taken the lead in moving legal cannabis forward, and if we are to best protect the place of small and medium sized businesses, as well as the interests of patients and consumers, state policymakers must engage in the critical dialogue around rational commerce," he said. "And the first step is to get clarification from this DOJ on whether they will allow that to happen in either the adult use or medical markets. We appreciate the leadership of the Alliance for Sensible Markets and and all our fellow co-signers on this request to the governors."
The choice to put this request to these four specific governors is intentional, as they represent established producer states that could help meet demand for cannabis in states where it's not as easy to cultivate marijuana for patients and adult consumers.
New York and New Jersey are more traditionally consumer states, where the climate is less friendly to large-scale, outdoor cultivation, for example. That means much of the product in those states will be grown indoors, which requires energy-heaving lighting. Oregon growers, on the other hand, can more readily cultivate cannabis in outdoor fields using the free power of the sun.
Oregon Gov. Kate Brown (D) has already signaled that she'd be on board, signing a bill in 2019 that would allow marijuana to be imported and exported from other states if federal law or policy provides for it. Activists had hoped to get similar legislation enacted in California last year, but the coronavirus pandemic derailed that.
Two congressional lawmakers who've already set the groundwork for the policy change are Rep. Earl Blumenauer (D-OR) and Sen. Ron Wyden (D-OR). Shortly after Oregon's governor signed the interstate commerce bill, the federal legislators filed a bill that would similarly allow for such activity, preventing the Justice Department from interfering in states that have affirmative agreements to sell marijuana across state lines. The legislation did not advance, however.
"I support action that brings us closer to rational cannabis policy, and interstate commerce of cannabis is an example," Blumenauer told Marijuana Moment. "It balances supply and demand and opens new markets for Oregon. I think an interstate compact for cannabis makes a great deal of sense and I will help lead the effort."
Germany Set To Legalize Marijuana Nationwide After Major Parties Reach Agreement
Photo courtesy of Max Pixel.