Majority Of Arkansas Voters Support Marijuana Legalization, Poll Finds As Activists Pursue 2022 Ballot Initiatives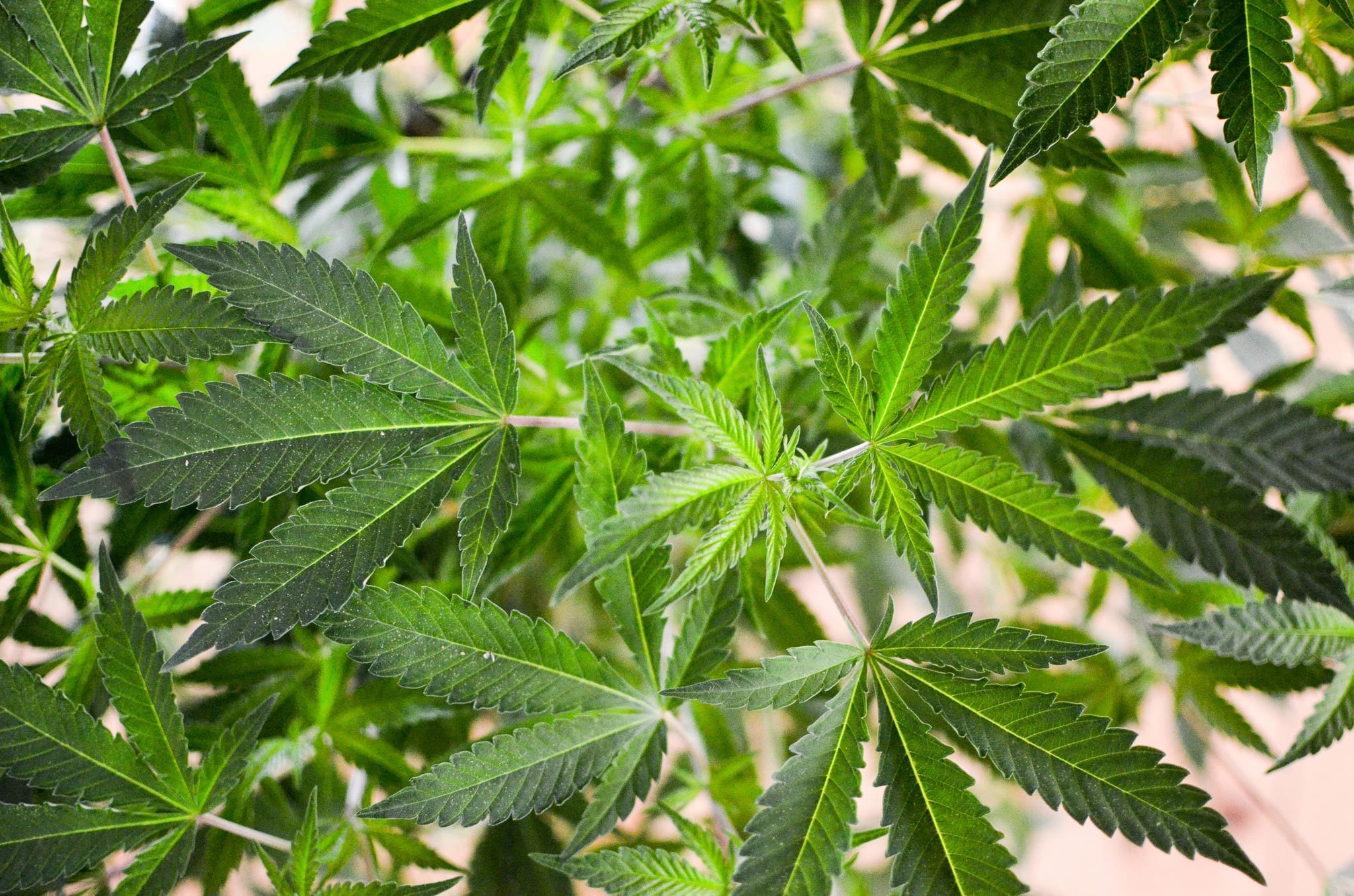 Three separate campaigns are seeking to place marijuana legalization on the Arkansas ballot this year—and a new poll shows that a majority of voters in the state are ready for the reform.
The survey from Talk Business & Politics and Hendrix College asked respondents about cannabis policy, giving them three options for what they think the "legal status of marijuana in Arkansas" should be.
About 54 percent said that they favor full adult-use legalization, compared to 32 percent who said it should be legal for medical use only—as is the case under current state law—and just around 11 percent who said it should be outright illegal.
Put another way, nearly nine out of 10 Arkansans support some form of marijuana legalization. And with majority support for recreational reform, that bodes well for the competing campaigns hoping to let voters decide on the issue this November.
"With the prospect that a proposal to legalize recreational marijuana could be on the ballot this fall, we wanted to test voter attitudes on the issue," Roby Brock, editor-in-chief of Talk Business & Politics, said.
#arpx #arleg New @TBArkansas @hendrixcollege Poll: Marijuana legalization growing in popularity; higher threshold for passage of ballot issues unpopular > https://t.co/2lUQcIEOPG pic.twitter.com/48loB1gOkF

— TalkBusinessPolitics (@RobyBrock) February 15, 2022
The survey also asked voters how they feel about a separate proposal to increase the percentage that would be required to pass a ballot initiative in the state from a simple majority of more than 50 percent to 60 percent. Most Arkansans (53 percent) said that threshold should not be increased.
"On both measures, we get a clear read on where voters stand today," Brock said.
The survey involved interviews with 961 likely general election voters from February 7-8.
"Over our time of polling, perhaps no issue has shown more movement than have Arkansans' attitudes on marijuana legalization," Brock said. "Our survey suggests that Arkansas voters may be ready to take that step."
In general, there was broad support for marijuana reform across party lines.
"Even among Republican voters, the most opposed to legalization at all, eight in ten support either medical marijuana or recreational marijuana," Brock said. "While a plurality of Republicans support stopping at medical marijuana as the policy of the state, very healthy majorities of Democrats (71%) and Independents (64%) support recreational marijuana."
But when it comes to adult-use legalization specifically, there are multiple options currently on the table.
Late last month, a campaign chaired by a former Arkansas lawmaker filed a constitutional amendment to put marijuana legalization on the state's 2022 ballot.
Eddie Armstrong, a Democrat who previously served as minority leader in the state House of Representatives before leaving office in 2019, first unveiled the plan to pursue legalization through the ballot late last year.
His campaign's proposal—the Arkansas Adult Use Cannabis Amendment—would allow adults 21 and older to purchase and possess up to one ounce of marijuana. Existing medical cannabis dispensaries would be permitted to sell in the recreational market starting March 8, 2023, giving them an advantage.
Advocates who are collecting signatures for separate legalization ballot measures have raised concerns that the Responsible Growth Arkansas proposal would deliberately benefit a select number of businesses, including those that have financially backed it, and stamp out competition.
Separately, Arkansans for Marijuana Reform submitted the proposed constitutional amendment to the secretary of state's office last year. It would allow adults 21 and older to possess up to four ounces of cannabis flower, two ounces of concentrates and cultivate up to six mature marijuana plants and six seedlings for personal use.
Under the group's proposal, the state Department of Finance and Administration would be responsible for regulating the program and issuing cannabis business licenses. They would have to issue at least one retail license per 15,000 residents. No individual or entity could possess more than one cultivation and one dispensary license.
Another group of activists with Arkansas True Grass is already in the signature gathering process for a 2022 ballot initiative that would create a system of regulated sales for adults 21 and older, allowing them to purchase up to four ounces of cannabis and grow up to 12 plants for personal use.
Both True Grass and Arkansans for Marijuana Reform attempted to place marijuana legalization initiatives on the 2020 ballot, but both campaigns were derailed by the coronavirus pandemic and failed to collect enough signatures by the deadline.
That's despite a federal judge's ruling in May 2020 that the secretary of state needed accept signatures that were not collected in-person or notarized due to the excess burdens that arose during the health crisis.
Bill To Create State-Run Marijuana Shops In New Hampshire Approved By House
Photo courtesy of Philip Steffan.