Local Officials From Across US Call For Federal Marijuana Rescheduling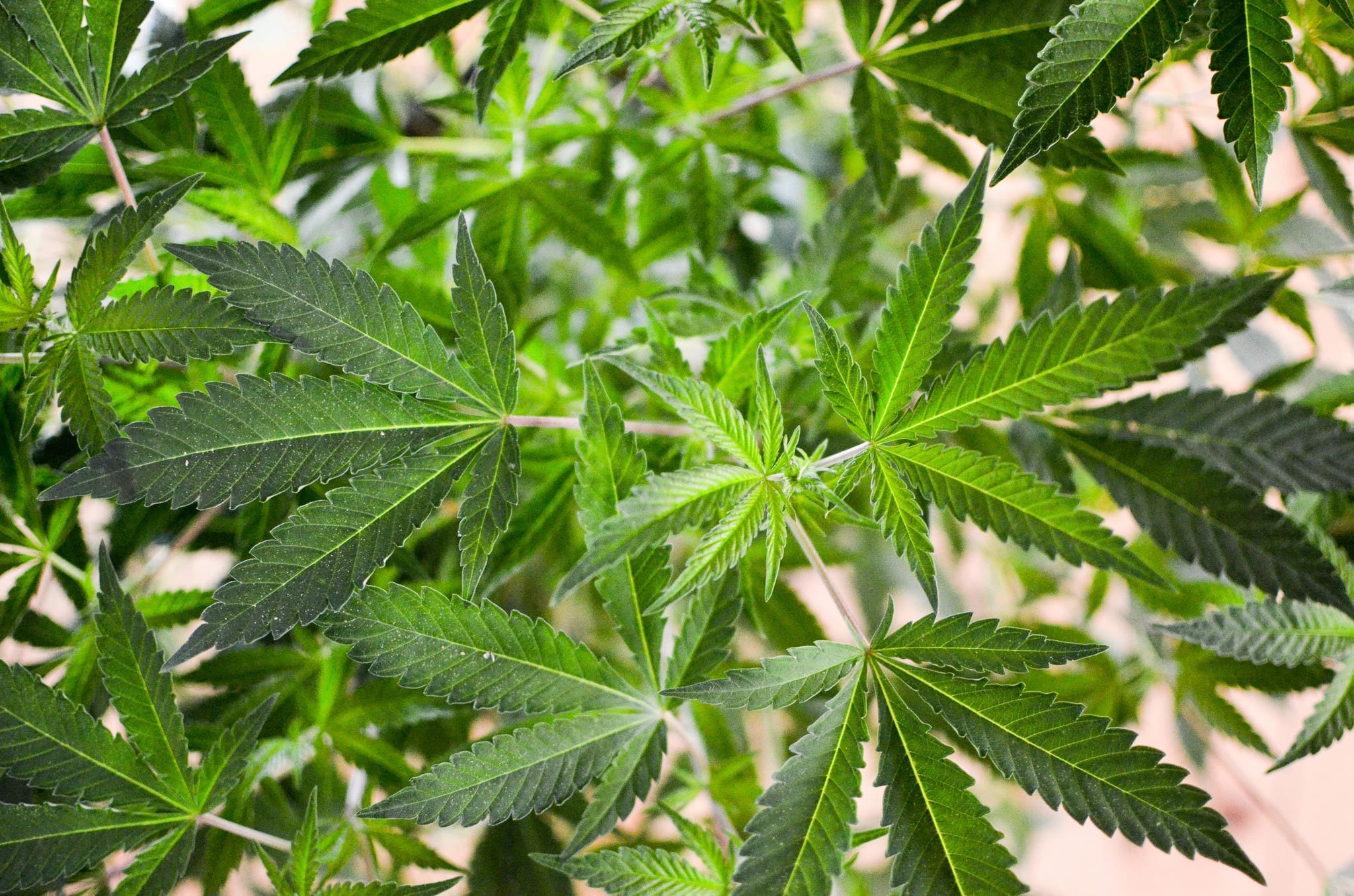 A major group representing over 19,000 cities, towns and villages across the United States is calling on the federal government to take action on marijuana reform and protect states where cannabis is legal.
The National League of Cities (NLC), an organization founded in 1924 to empower local governments, passed two far-reaching resolutions related to cannabis at its conference over the weekend, a representative confirmed to Marijuana Moment in an email.
The first resolution focuses on marijuana businesses' access to financial services and implores the Trump administration and Congress to "resolve the conflict between state and federal cannabis laws" and "provide guidance to financial institutions that results in the cannabis market having access to the federally regulated banking system."
Here's an excerpt:
"Cannabis' status as a Schedule I illicit substance on the Controlled Substances Act (CSA) and the CSA's coupling with the Bank Secrecy Act have created a condition under which the cannabis industry has severely limited access to the federally-regulated banking industry, and this condition has led to a reliance on 'cash only' models that involve the transportation of large sums of paper money through cities, increase the risks of theft crimes and tax evasion, and deny large groups of business owners the capital needed to enter the market."
The second, much lengthier, resolution calls for the removal of cannabis from the list of Schedule 1 drugs under the Controlled Substances Act and asks Congress to "pass legislation that would ensure states and local governments have the ability to establish laws and regulations on the manufacturing, distribution, and sale of medical and adult-use cannabis within the state."
Rescheduling cannabis would "allow greater federal, state and local regulation of the industry to ensure the cannabis people are buying is not covered with mold, fungus, pesticides, or other harmful substances," the resolution argues.
It would also "allow the federal, state and local governments to set rules and regulations that would restrict driving under the influence, set age restrictions on buyers and regulate the entire supply chain of cannabis, including growers, distributors, retailers, and testing laboratories."
That second resolution also calls for the establishment of "federal regulations for the manufacturing, distribution and sale of legal medical and adult-use cannabis" by the Food and Drug Administration, Drug Enforcement Administration and the Bureau of Alcohol, Tobacco, Firearms and Explosives.
In addition to considering policy resolutions like the marijuana ones, local officials attending the NLC City Summit in Los Angeles were able to attend two separate panels, including one that offered advice on how to navigate the legal cannabis market and another providing information for elected officials on how to get ahead of the curve when it comes to implementing and regulating marijuana programs in their jurisdictions.
Separately, attendees were invited on a behind-the-scenes tour of marijuana businesses to learn how cities of various sizes "handled implementing cannabis regulations from manufacturing to retail sale."
A continuing cannabis evolution for NLC.
NLC has adopted a number of less far-reaching cannabis resolutions over the past five years.
Last year, for example the group approved a measure that asked the federal government to resolve conflicting state and federal marijuana laws, but made no specific federal policy change recommendation, unlike this year's rescheduling request.
"This is the first time we've explicitly called for the federal rescheduling of marijuana," Tom Martin, NLC's director of communications, said in an email. "For the past five years or so, we've been asking the federal government to resolve the conflict between state and federal laws in regards to the banking issue."
The new resolution signals a growing consensus on the need for significant reform at the federal level.
NLC will be joining several other representatives coalitions that have made similar calls for action and clarification on marijuana policy. That list includes the National Association of Counties, the National Conference of State Legislatures and the U.S. Conference of Mayors, all if which passed resolutions endorsing cannabis law reform this year.
A lot of ground was covered in new NLC resolutions. In its calls for federal marijuana reform, for example, the organization noted the economic benefits of legalization—in terms of job opportunities and tax revenue.
"The cannabis industry in the United States could exceed $24 billion in revenue by 2025 and for every $1 spent in the marijuana industry, between $2.13 and $2.40 in economic activity is generated," one resolution states.
"The millions of dollars in tax revenues that have been collected in states that have legalized medical and adult-use cannabis provide funding to local police, drug treatment and mental health centers, housing programs, and school program."
Marijuana Moment supporters on Patreon can read the full text of the new NLC marijuana positions below:
Mayors From Across U.S. Call On Feds To Deschedule Marijuana
Photo courtesy of Philip Steffan.
Trump's New White House Chief Of Staff Supports Marijuana Reform
President Trump announced on Friday that Mick Mulvaney will serve as his acting White House chief of staff, a move that could bode extremely well for federal marijuana reform efforts in 2019.
….I look forward to working with him in this new capacity as we continue to MAKE AMERICA GREAT AGAIN! John will be staying until the end of the year. He is a GREAT PATRIOT and I want to personally thank him for his service!

— Donald J. Trump (@realDonaldTrump) December 14, 2018
Mulvaney, who currently serves as director of the Office of Management and Budget and acting director of the Consumer Financial Protection Bureau, was previously a member of the U.S. House, where he consistently voted to support marijuana reform amendments and cosponsored cannabis bills.
In 2015, for example, he voted for a floor amendment that would have barred the Justice Department from spending money to interfere with state marijuana laws. The proposal, which came just nine flipped votes short of passage, would have expanded on existing protections for state medical cannabis programs by covering recreational laws as well.
Mulvaney also voted for the medical marijuana rider three years in a row.
In 2014, 2015 and 2016, he supported amendments to allow Department of Veterans Affairs doctors to recommend medical marijuana to military veterans.
Mulvaney backed a 2014 amendment to prevent the Treasury Department from punishing banks that work with marijuana businesses.
The South Carolina congressman he also voted for an amendment to protect limited cannabidiol (CBD) medical cannabis laws as well as a number of proposals concerning industrial hemp.
He also signed his name on as a cosponsor of several pieces of standalone marijuana legislation, including a comprehensive bill to reschedule cannabis and protect state medical-use laws, a measure to allow banking access for marijuana businesses, a hemp legalization bill and two separate CBD proposals.
"Mulvaney's history of opposing wasteful government spending and support for states' rights, specifically when it comes to marijuana, makes him our strongest ally in the White House," Don Murphy, director of federal policies for the Marijuana Policy Project, told Marijuana Moment.
Pointing to how the Office of Management and Budget under Mulvaney on several occasions has floated severe funding cuts for the Office of National Drug Control Policy, commonly known as the drug czar's office, Murphy said that the new acting chief of staff "delivers our 'more liberty/less spending' position directly into the Oval Office on a daily basis, where it could bring the federal war on marijuana to an end by 2020."
It is unclear how long Mulvaney will serve as acting chief of staff, or how frequently marijuana issues will come across his desk, but the fact that he—and not an ardent legalization opponent like Chris Christie, who was also under consideration for the job—will sit a door away from the Oval Office is likely to be seen as a positive development for cannabis reform supporters.
In his new capacity, Mulvaney will be party to conversations about which congressional legislation the president should back as well as discussions about potential marijuana enforcement policy changes at the Department of Justice under a new attorney general.
Congressman Issues 'Blueprint To Legalize Marijuana' For Democratic House In 2019
This story has been updated to include comment from MPP.
Photo courtesy of Gage Skidmore.
New York Governor Will Outline Plan To Legalize Marijuana On Monday
New York Gov. Andrew Cuomo (D) will lay out his agenda for the upcoming legislative session in a speech on Monday, and that will include details on his plan to get an adult-use marijuana legalization bill through the state legislature in 2019.
In an interview with radio station 1010 WINS on Friday, the governor confirmed that a proposal to end cannabis prohibition would be one of 15 pieces of legislation he'll discuss in the speech. He said the current "political atmosphere" is "unlike anything we've ever seen before," and the timing is ripe to promote a bold agenda.
Listen to Cuomo confirm plans to reveal marijuana legalization details on Monday, about 5:00 into the clip below:
(In the exchange, the host mistakenly asks about "medical" marijuana, which is already legal in New York.)
In a separate interview on WCNY's Capitol Pressroom, Cuomo said the Monday speech "is going to get to the meat of the specific legislative issues. This is not going to be a lot of rhetoric and retrospective."
"We have an incoming [Democratic majority] legislature and I wanted to say, 'these are the 15 things I'm trying to get done this year, and these are the 15 bills you're going to see.'"
While reforming marijuana laws hasn't always been a top priority for the governor, who as recently as a year ago called cannabis a "gateway drug," 2018 has seen Cuomo's position on the issue evolve dramatically. In August, he formed a working group to draft a legalization bill after the state Department of Health released a report finding that the benefits of legal cannabis outweigh the consequences.
Cuomo is also rumored to be considering putting cannabis legalization in his 2019 budget, which is set to come out next month. If he did so, New York could have a "fiscal framework for the program" by April, according to Crain's.
It remains to be seen whether Cuomo will talk about a proposal to use revenue from legal marijuana sales to improve New York City's subway system—a notion that's put some lawmakers and advocates at odds—or if he will address details such as cannabis businesses licensing structures or whether he believes home cultivation should be allowed.
New York Cannabis Clash: Should Marijuana Taxes Fund Subways Or Social Justice?
Photo courtesy of Metropolitan Transportation Authority.
Missouri Lawmaker Moves To Block Feds From Getting Medical Marijuana Patient Info
Missouri officials would be prohibited from sharing information about registered medical marijuana patients with the federal government under a new bill pre-filed by a state lawmaker on Thursday.
Voters in the state approved one of three competing medical cannabis initiatives during November's midterm elections. So if the new legislation passes, patients enrolled in the program wouldn't have to worry about the state outing them to the feds, who still regard cannabis as a strictly controlled illegal substance.
Any state official who did share medical marijuana patient info with a federal agency would be committing a felony under the proposal.
Missouri Rep. Nick Schroer (R) is sponsoring the bill, which states:
"1. Notwithstanding any other provision of law to the contrary, no state agency shall disclose to the federal government the statewide list of persons who have obtained a medical marijuana card.
2. Any violation of this section is a class E felony."
Federal prosecution of medical marijuana patients or providers is rare—the Justice Department is barred from using federal dollars to enforce prohibition in medical cannabis states—but not entirely unheard of.
"It's very, very unlikely that there's going to be [federal] targeting of individual customers," Tamar Todd, legal director for the Drug Policy Alliance, told PolitiFact earlier this year. "Many, many other targets would come first."
Still, Schroer's bill would at least provide a safeguard in the event that the government radically shifts its drug enforcement policy. And it sends a strong message that state officials want the feds to respect their rights to enact their own marijuana laws without any kind of interference.
—
Marijuana Moment is currently tracking more than 900 cannabis bills in state legislatures and Congress. Patreon supporters pledging at least $25/month get access to our interactive maps, charts and hearing calendar so they don't miss any developments.


Learn more about our marijuana bill tracker and become a supporter on Patreon to get access.
—
The new Missouri bill is one of several that have been pre-filed for 2019 in states from Nevada to Texas.
Marijuana Bills Are Already Being Pre-Filed For 2019 Legislative Sessions