Mayors From Across U.S. Call On Feds To Deschedule Marijuana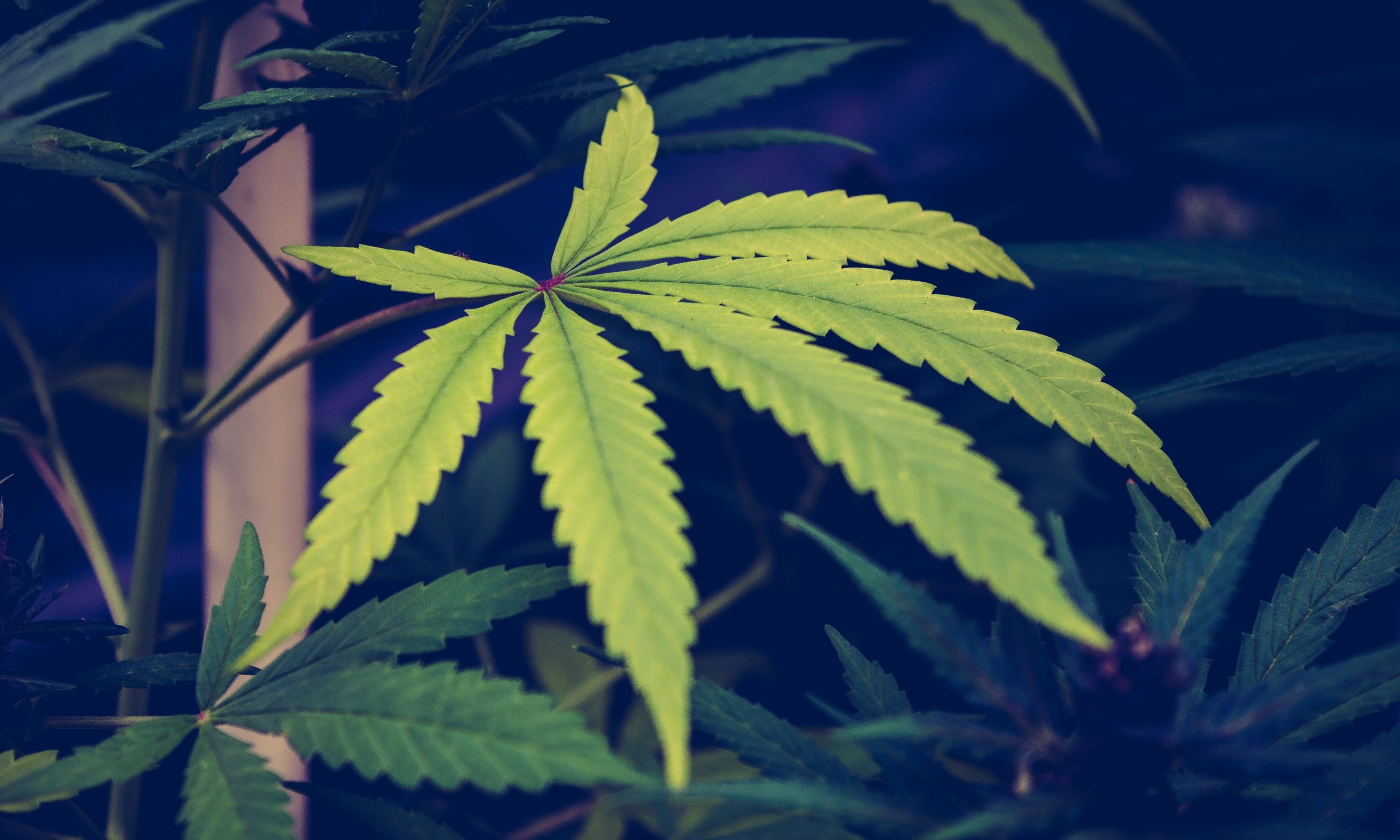 A group representing mayors of cities across the country is pushing the federal government to enact a series of major marijuana law reforms.
The U.S. Conference of Mayors is also calling on cities in states that have legalized cannabis to expunge people's past convictions.
"The looming threat of federal prosecution or shutdown lends uncertainty to states and local governments and legally compliant commercial cannabis business operators, patients and adult-use consumers, and harms state and local efforts to regulate cannabis for the safety and health of its residents," reads one of the two measures adopted by the mayors group on Monday.
"The United States Conference of Mayors urges the White House, U.S. Department of Justice and the U.S. Drug Enforcement Administration to immediately remove cannabis from the schedule of the CSA to enable U.S. federal banking regulators to permanently authorize financial institutions to provide services to commercial cannabis businesses, and increase the safety of the public."
The mayors are also asking federal officials to maintain Obama-era guidance that provides some protections to banks that work with cannabis businesses.
And the measure—sponsored by the mayors of Denver, Las Vegas, Los Angeles, San Francisco, Seattle and other cities—presses Congress to pass a series of amendments to federal spending bills that would continue to shield state medical marijuana programs and add new protections for broader recreational laws as well as additional reforms "to address financial services access challenges for commercial cannabis businesses and extend safe and legal access to veterans."
The other resolution, on expungements, details the racially "discriminatory enforcement" of prohibition and "calls on local governments, where marijuana has been legalized, to act, moving with urgency to vacate misdemeanor marijuana convictions for conduct that is now deemed legal."
"The decades long and failed war on drugs has devastated communities of color across our nation and incarcerated a disproportionate and unprecedented amount of people from those communities."
"A drug conviction, even for the misdemeanor offense of possession of marijuana, can have significant negative consequences affecting a person's employment opportunities, education options, qualification for government benefits and programs, travel, and immigration status," the measure says. "Vacating these convictions serves as evidence that the criminal justice system acknowledges the racial disproportionality of enforcement of drug laws and is willing to address that injustice."
"When government policies create injustice, the government has an obligation to correct that injustice."
The measures were approved by the Conference's Criminal and Social Justice Committee on Saturday and then adopted on Monday by the full body, which represents mayors leading the 1,408 U.S. cities with populations of 30,000 or more.
In a related development, several major city mayors are joining together to form a new organization to pressure the federal government to modernize its cannabis laws and to "share best practices among local governments to help advance responsible local control over marijuana."
Mayors are the ones implementing legal marijuana. We know what works & what doesn't. Teaming up w/ @MarkFarrellSF, @MayorJenny, @LibbySchaaf, @tedwheeler & @mayorheidi in a first-of-its-kind coalition to help cities, states & Congress prepare for legalization #MayorsMJCoalition pic.twitter.com/M6TCORQc5P

— Michael B. Hancock (@MayorHancock) June 11, 2018
The Government for Responsible U.S. Cannabis Policy Coalition will work to "establish a national framework to proactively prepare governments for implementation of legalized marijuana."
Seattle Mayor Jenny Durkan, who sponsored the expungement resolution, said she was motivated by the unfairness in marijuana enforcement rates.
"Vacating charges for misdemeanor marijuana possession is a necessary step to correct the injustices of what was a failed War on Drugs, which disproportionately affected communities of color in our nation," she said in a press release. "The unanimous passage of this resolution proves that city leaders recognize the harm that the failed policies had on people who needed opportunity and treatment. I encourage local leaders to act with urgency in their own cities to give their residents – including immigrants and refugees – a clean slate."
At the #USCM2018, I'm offering a resolution encouraging local governments to vacate charges for misdemeanor marijuana possession – a necessary step to correct the injustices of the failed war on drugs. Thank you to Criminal & Social Justice Committee & @karenaboutgary for passing

— Mayor Jenny Durkan (@MayorJenny) June 9, 2018
The mayors' action comes just days after the governors of 12 states joined together to push Congress to pass far-reaching marijuana legislation.
A bipartisan group of 14 members of Congress sent a letter to the mayors endorsing their resolution calling for federal reforms.
"Today, more than half of the American population live in states that have adopted cannabis laws. Many of these responsible and reasonable state-approved policies were supported by voters," they wrote. "According to recent polls, most Americans support the legalization of cannabis. It is evident that a different federal approach to the issue of cannabis is appropriate, necessary, and supported by a majority of the American public."
"Your resolution recognizes the realities of cannabis and advocates for many of the same policies that we support."
The mayors group has passed several marijuana-related resolutions at past conferences.
In 2013, for example, it adopted a measure saying that "states and localities should be able to set whatever marijuana policies work best to improve the public safety and health of their communities…without federal interference."
Marijuana Moment supporters on Patreon can read the full text of the two new cannabis resolutions adopted by mayors, as well as the letter that members of Congress sent endorsing one of the measures, below:
USDA Wants To Help Hemp Farmers Weed Out Weeds (But Not The Marijuana Kind)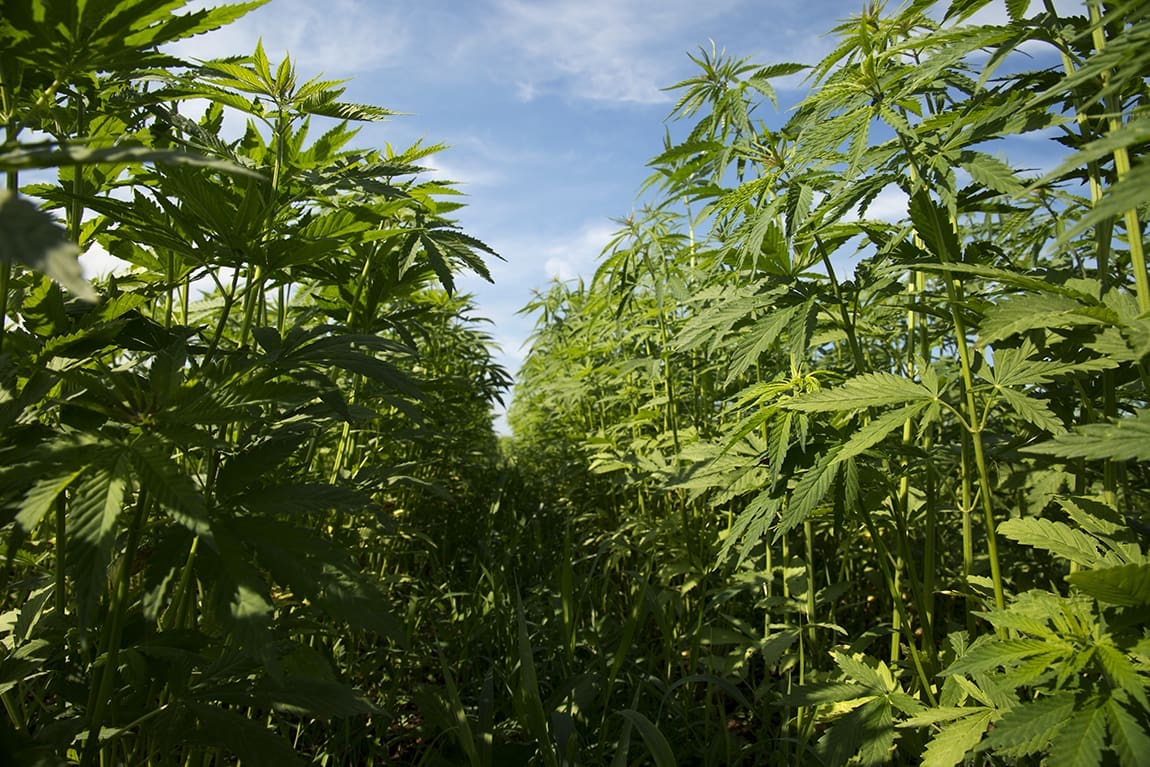 The U.S. Department of Agriculture (USDA) is teaming up with university researchers to figure out the best ways to keep weeds out of hemp.
To clarify, they want to develop strategies to stop invasive weeds from disrupting hemp cultivation. Not the marijuana kind of weed, but actual weeds.
USDA's National Institute for Food and Agriculture (NIFA) has granted Cornell University $325,000 to support the weed management study for hemp, which was federally legalized under the 2018 Farm Bill.
It will be a three-year, "multi-institution, multistate" initiative designed to "provide growers with evidence-based, location-specific recommendations to suppress weeds and maximize yields," according to a press release.
.@Cornell AgriTech researcher aim to cultivate new methods for managing #weeds to benefit organic #apple and #grape growers, and #hemp producers in New York state and around the country. @USDA_NIFA funded. Read more: https://t.co/kTUrLrAP6A pic.twitter.com/tdpp8MpRWs

— NIFA (@USDA_NIFA) September 22, 2021
Lynn Sosnoskie, assistant professor in the School of Integrative Plant Science at Cornell, will lead the research project.
"The prohibitions on hemp production meant prohibitions on hemp research," she said. "I get a lot of questions about weed control in hemp, and we don't have a lot of answers other than generalities. What we're hoping to do is fill in those details."
Researchers will investigate potential factors related weed infestations such as planting different varieties, growing the crop at different times and weather impacts. As it stands, farmers have largely relied on trial and error for weed management, Dan Dolgin, co-owner of New York's first licensed hemp production business, said.
"We've kind of been our own R&D," Dolgin said. "Our big challenge as an organic grower is how to prevent weeds. That's where we need more experience with growing hemp."
Virginia Tech, Southern Illinois University, North Dakota State University and Clemson University will also be involved in the hemp study.
USDA also announced last month that it is moving forward with a large-scale survey to gain insight into the hemp market.
After requesting permission from the White House earlier this year to conduct the survey of about 20,000 hemp farmers, the agency's National Agricultural Statistics Service recently said that the forms are being finalized to be filled out via mail or online.
USDA is asking questions about plans for outdoor hemp production, acreage for operations, primary and secondary uses for the crop and what kinds of prices producers are able to bring in. The questionnaire lists preparations such as smokeable hemp, extracts like CBD, grain for human consumption, fiber and seeds as areas the department is interested in learning about.
Last year, USDA announced plans to distribute a separate national survey to gain insights from thousands of hemp businesses that could inform its approach to regulating the industry.
That survey is being completed in partnership with National Association of State Departments of Agriculture and the University of Kentucky. The department said it wanted to learn about "current production costs, production practices, and marketing practices" for hemp.
There's still much to learn about the burgeoning market, even as USDA continues to approve state regulatory plans for the crop. Most recently, the agency approved a hemp plan submitted by Colorado, where officials have consistently insisted that the state intends to be a leader in the space.
While USDA's final rule for hemp took effect on March 22, the agency is evidently still interested in gathering information to further inform its regulatory approach going forward. Industry stakeholders say the release of the final rule is a positive step forward that will provide businesses with needed guidance, but they've also pointed to a number of policies that they hope to revise as the market matures such as USDA's hemp testing requirements.
The federal Small Business Administration's Office of Advocacy expressed a similar sentiment in a blog post in February, writing that it is "pleased with some of the changes that [USDA] has made to the rule, as they offer more certainty and are less burdensome to small farmers," but "some concerns remained unaddressed in the final rule."
USDA announced in April that it is teaming up with a chemical manufacturing company on a two-year project that could significantly expand the hemp-based cosmetics market.
Meanwhile, the U.S. Department of Energy (DOE) announced last month that it is sponsoring a project to develop hemp fiber insulation that's designed to be better for the environment and public health than conventional preparations are.
California State Fair Will Host Marijuana Competition For The First Time At 2022 Event, Officials Announce
Photo courtesy of Brendan Cleak.
Oklahoma Activists Finalize Language For Two 2022 Marijuana Ballot Initiatives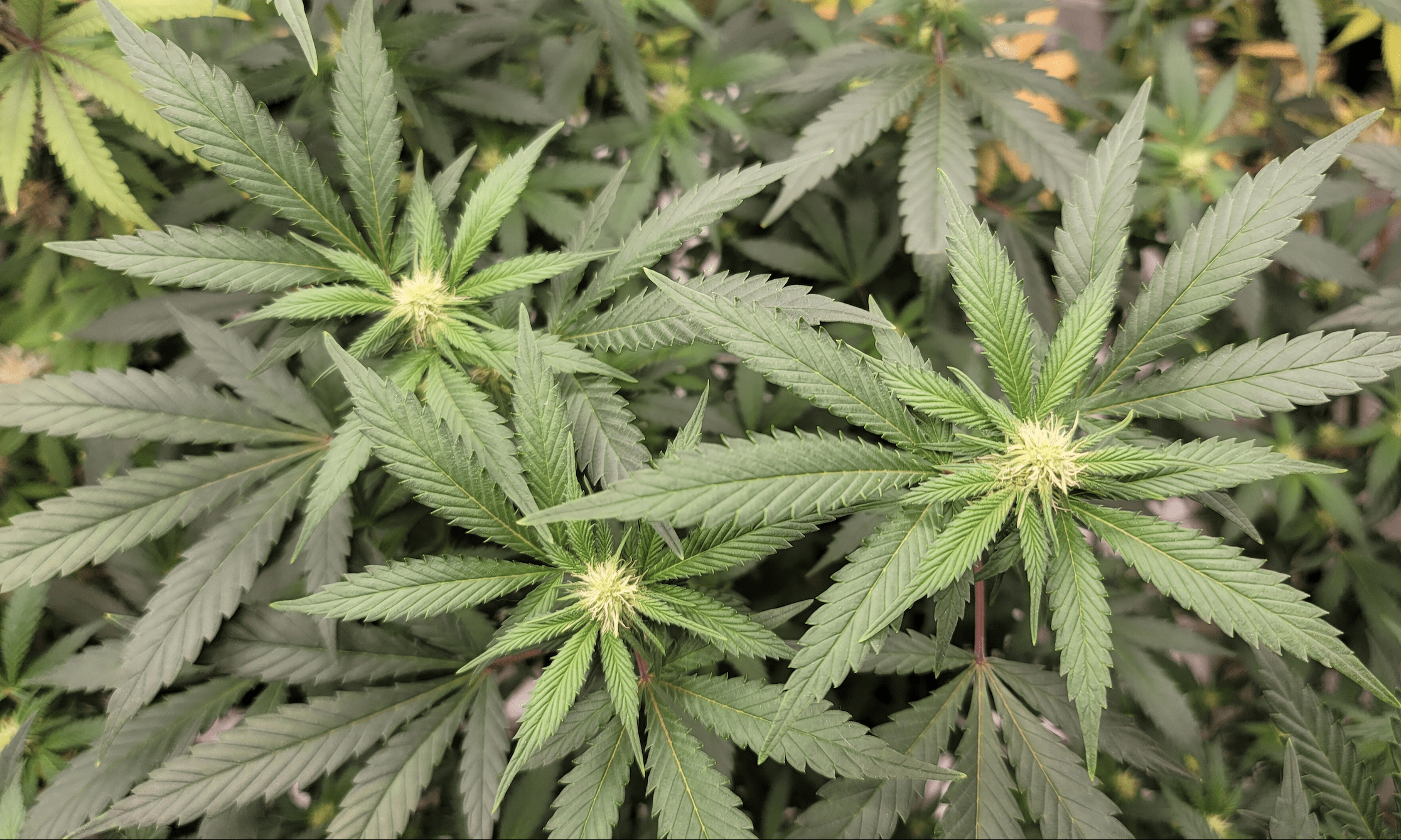 Oklahoma marijuana activists have finalized the language of initiatives to legalize adult-use marijuana and remodel the state's existing medical cannabis program that they hope to place on the 2022 ballot.
Oklahomans for Responsible Cannabis Action (ORCA) released draft versions of the proposals earlier this summer, and the group has been soliciting feedback on how best to refine the measures. The group announced on Tuesday that after taking that input into account, they've arrived at final text.
Under the recreational legalization measure, adults 21 and older would be able to possess up to eight ounces of marijuana that they purchase from retailers, as well as whatever cannabis they yield from growing up to 12 plants for personal use.
Marijuana sales would be subject to a 15 percent excise tax, and the initiative outlines a number of programs that would receive partial revenue from those taxes. The money would first cover implementation costs and then would be divided to support water-related infrastructure, people with disabilities, substance misuse treatment, law enforcement training, cannabis research and more.
The measure also lays out pathways for resentencing and expungements for those with marijuana convictions.
Oklahoma voters approved medical cannabis legalization at the ballot in 2018. Unlike many state medical marijuana programs, it does not require patients have any specific qualifying conditions; doctors can recommend cannabis for any condition they see fit.
Activists with ORCA want to revamp the program, however. The separate initiative would establish the Oklahoma State Cannabis Commission (OSCC) to oversee all areas of the medical marijuana system. It would also set a seven percent excise tax on medical cannabis sales, with revenue supporting marijuana research, rural impact and urban waste remediation, agriculture development, mental health response programs, substance misuse treatment and more.
But while the measures would appear separately on the ballot if they qualify, activists view them as complementary.
A key example of that is how the adult-use measure calls for a gradual decrease of medical marijuana tax, which would reach zero percent within one year of its enactment. Also, within 60 days of enactment, the state's existing medical cannabis dispensaries would be permitted to sell to the recreational market.
Oklahoma activists had previously attempted to qualify a legalization measure for the 2020 ballot. They filed a petition to legalize cannabis for adult use in December 2019, but signature gathering fell short due in part to procedural delays and the coronavirus pandemic.
Both of the newly finalized initiatives would be constitutional amendments, meaning activists will need to collect at least 177,958 valid signatures from registered voters on each to qualify them for the ballot.
Oklahoma is one of a growing number of states where activists are working to place drug policy reform before voters next year.
Florida marijuana activists are making another push to place adult-use legalization before voters in 2022, recently filing a new petition with the state after previous versions of the reform were rejected by the state Supreme Court earlier this year.
South Dakota cannabis advocates are now ramping up for a signature gathering effort to put legalization on the 2022 ballot as the state Supreme Court continues to consider a case on the fate of the legal cannabis measure that voters approved last year.
New Hampshire lawmakers are pursuing a new strategy to legalize marijuana in the state that involves putting a proposed constitutional amendment on the ballot for voters to decide on in 2022.
Lawmakers in Maryland are also crafting legislation to place a marijuana legalization referendum on the 2022 ballot after the House speaker called for the move.
Nebraska marijuana activists announced recently that they have turned in a pair of complementary initiatives to legalize medical cannabis that they hope to place on the state's 2022 ballot.
Ohio activists recently cleared a final hurdle to begin collecting signatures for a 2022 ballot initiative to legalize marijuana in the state.
Missouri voters may see a multiple marijuana initiatives on the state's ballot next year, with a new group filing an adult-use legalization proposal that could compete with separate reform measures that are already in the works.
Arkansas advocates are collecting signatures to place adult-use marijuana legalization on the ballot.
Activists in Idaho are working to advance separate measures to legalize possession of recreational marijuana and to create a system of legal medical cannabis sales. State officials recently cleared activists to begin collecting signatures for a revised initiative to legalize possession of marijuana that they hope to place before voters on the 2022 ballot. Meanwhile, a separate campaign to legalize medical cannabis in the state is also underway, with advocates actively collecting signatures to qualify that measure for next year's ballot.
After a House-passed bill to legalize marijuana in North Dakota was rejected by the Senate in March, some senators hatched a plan to advance the issue by referring it to voters on the 2022 ballot. While their resolution advanced through a key committee, the full Senate blocked it. However, activists with the group North Dakota Cannabis Caucus are collecting signatures to qualify a constitutional amendment to legalize cannabis for the 2022 ballot.
Wyoming's attorney general recently issued ballot summaries for proposed initiatives to legalize medical marijuana and decriminalize cannabis possession, freeing up activists to collect signatures to qualify for the 2022 ballot.
And it's not just marijuana measures that reform activists are seeking to qualify for state ballots next year. A California campaign was recently cleared to begin collecting signatures for an initiative to legalize psilocybin. And advocates in Washington State have announced plans to put a proposal to decriminalize all drug before voters.
Read the text of the Oklahoma adult-use and medical marijuana initiatives below: 
U.S. House Approves Marijuana Banking Reform As Part Of Defense Spending Bill
Photo courtesy of Mike Latimer.
Pennsylvania Senators Discuss Bill To Provide DUI Protections For Medical Marijuana Patients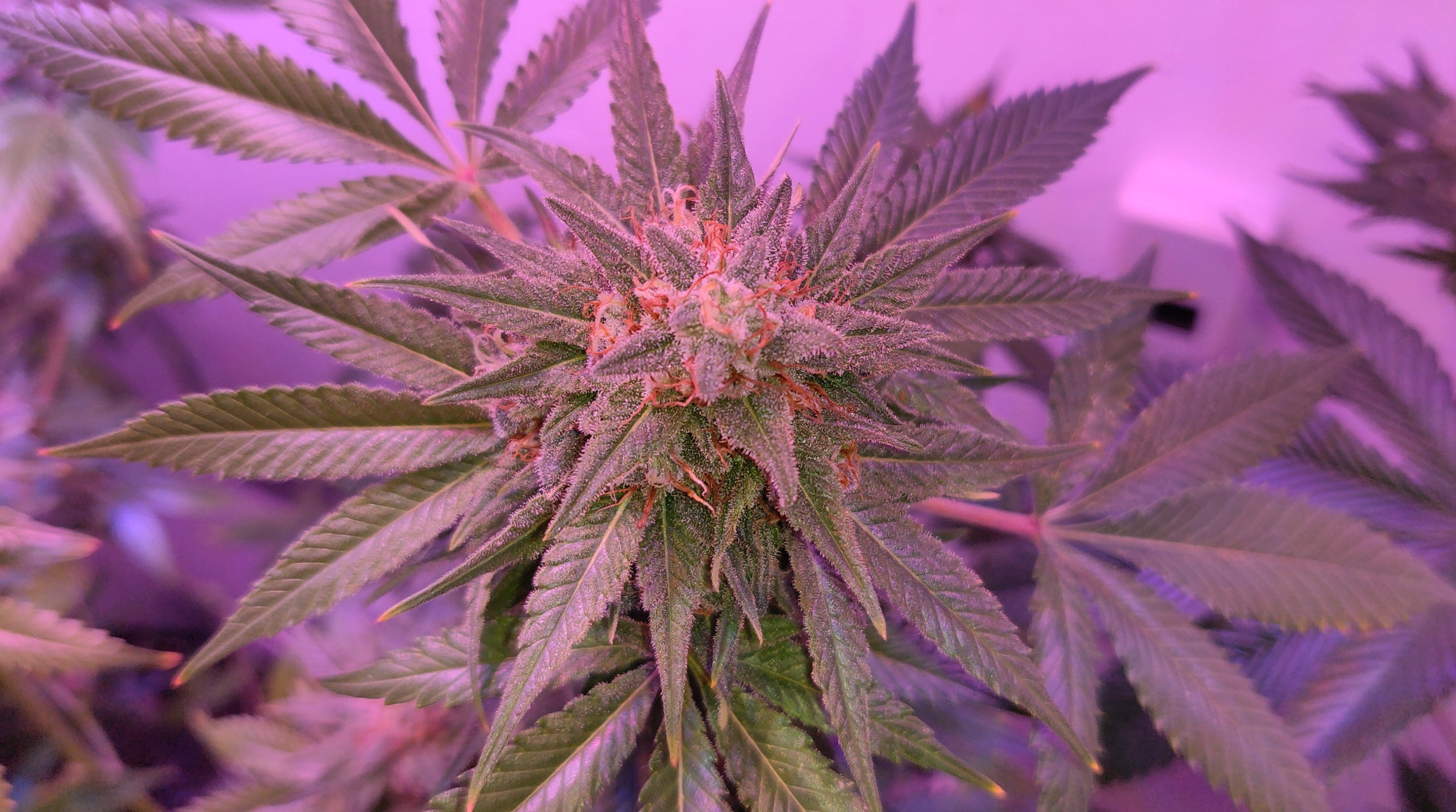 Pennsylvania senators on Tuesday heard testimony on a bill to protect medical marijuana patients from being prosecuted under the state's "zero tolerance" DUI laws.
Health professionals, lawyers and law enforcement officials spoke before the Senate Transportation Committee, highlighting the unique complications that cannabis patients and police face under the current statute and the constitutionality of the proposed reform.
The legislation, sponsored by Sen. Camera Bartolotta (R), would amend state law to require proof of active impairment before a registered patient could be prosecuted for driving under the influence. The current lack of specific protections for the state's roughly 368,000 patients puts them in legal jeopardy when on the road, supporters say.
"Unfortunately, Pennsylvania's zero tolerance DUI law does not contemplate the difference between medicinal and recreational use of marijuana," Bartolotta told committee members at the hearing. "Because of this, unimpaired patients currently face the risk of being arrested, prosecuted and convicted for using medicinal marijuana that has no bearing on their ability to drive a vehicle."
My remarks from today's Senate Transportation Committee regarding my legislation that would update Title 75 to ensure legal medicinal cannabis patients who are unimpaired do not receive a Driving Under the Influence (DUI) conviction.

Full story: https://t.co/YDJwcLgdUn

— Senator Bartolotta (@senbartolotta) September 21, 2021
While many other medical cannabis states require proof of impairment or have set per se THC limits for driving, Pennsylvania maintains a zero tolerance policy for marijuana.
Patrick Nightingale, a criminal defense attorney who is also part of the reform organization Law Enforcement Action Partnership, explained to the committee that the current law makes it so people can be prosecuted for having cannabis metabolites present in their system while driving. That's troubling, he said, because those compounds can be present for weeks after a person ingests marijuana, and it does not prove active impairment.
He said that while everyone agrees that medical cannabis patients shouldn't be given a free pass to drive while intoxicated on marijuana, the proposed bill would simply align the state's policy with the science and provide necessary protections for patients.
"I'm very encouraged that Senator Bartolotta was willing to step up on behalf of Pennsylvania patients. We have been struggling for over two years to get some traction on DUI reform bills," Nightingale told Marijuana Moment. He added that he feels confident that, because the sponsor is part of the legislature's majority party, the bill will move through committee and ultimately become enacted.
The legislation would essentially make it so medical cannabis would be treated the same by law enforcement as Schedule II and III drugs such as prescription opioids and anti-anxiety medication.
—
Marijuana Moment is already tracking more than 1,200 cannabis, psychedelics and drug policy bills in state legislatures and Congress this year. Patreon supporters pledging at least $25/month get access to our interactive maps, charts and hearing calendar so they don't miss any developments.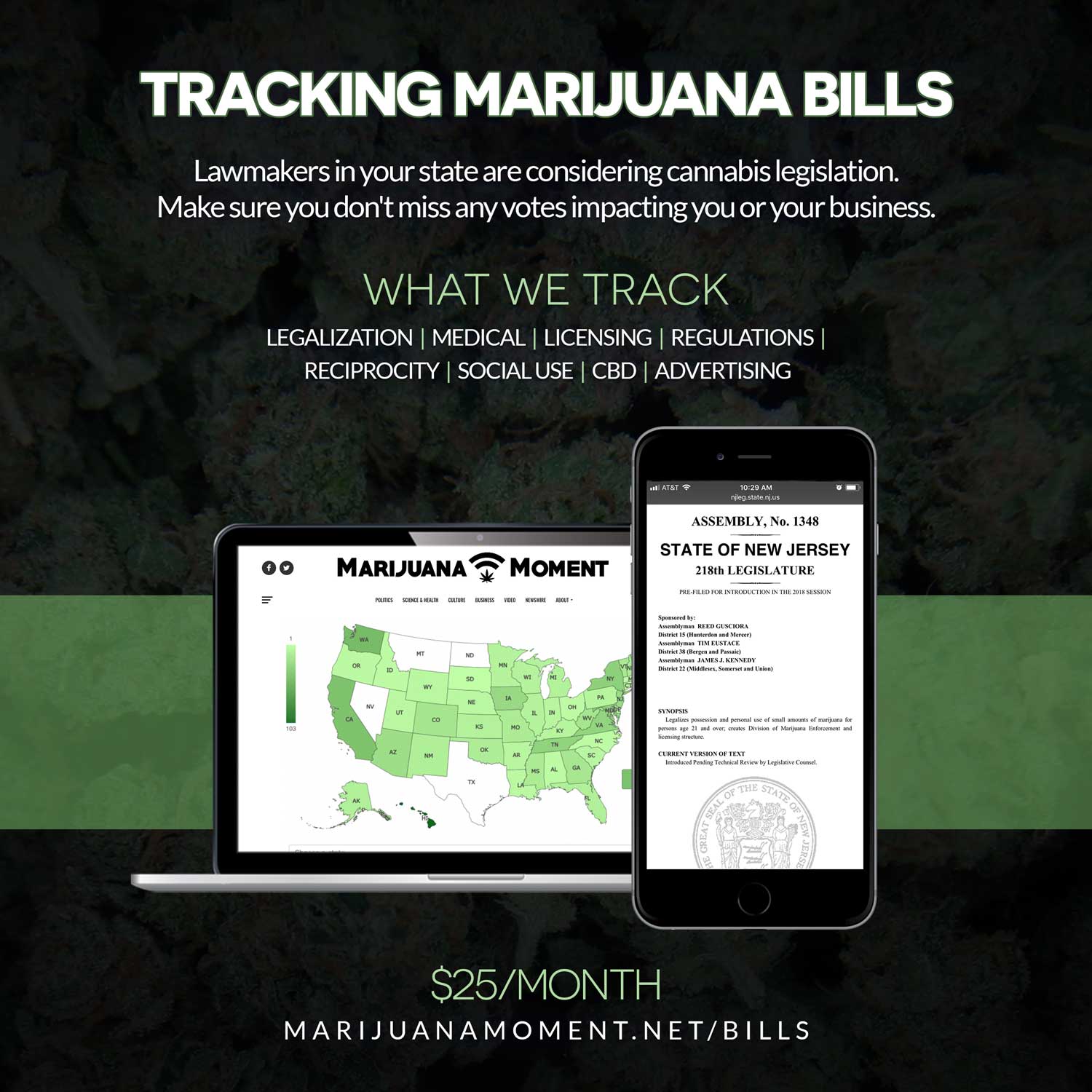 Learn more about our marijuana bill tracker and become a supporter on Patreon to get access.
—
"This, in my opinion as a criminal defense attorney, activist and medical cannabis patient, is the most pressing issue facing our 350,000 plus medical cannabis patient population," Nightingale said.
Paul Armentano, deputy director of NORML, submitted written testimony to the committee.
"Zero tolerance DUI prosecutions and convictions without proof of actual impairment and reliance on non-psychoactive metabolites is unscientific and without any rational support," he said, adding that even per se THC limits for drivers that have been imposed in other states are unscientific attempts to address the issue without recognizing the complex pharmacokinetic properties of cannabis and its effects on consumers.
Members of the committee did not vote on the proposal on Tuesday, but the hearing sets the stage for later action.
Another bill we're discussing is SB 167, which would require proof of intoxication for a medical marijuana patient who is given a DUI. Right now, PA'ans with medical marijuana prescriptions can be at risk of losing their licenses for using medication prescribed by a doctor.

— Senator John Kane (@SenatorJohnKane) September 21, 2021
Bartolotta first introduced an earlier version of her bill in June 2020. She said at the time that the state needs to "ensure that the legal use of this medicine does not give rise to a criminal conviction."
Months after the standalone reform legislation was introduced, the Pennsylvania House approved a separate amendment that would enact the policy change.
Pennsylvania legalized medical marijuana in 2016, with the first dispensaries in the state opening in 2018. But the state's zero-tolerance DUI law still doesn't reflect those changes.
"Unimpaired patients currently face the risk of being arrested, prosecuted and convicted for using medicinal marijuana that has no bearing on their ability to drive a vehicle," the senator wrote in a cosponsorship memo late last year. "Given the very serious consequences of a DUI conviction, my legislation will provide critical protections for medicinal cannabis patients by ensuring responsible use of their legal medicine does not give rise to a criminal conviction."
Witnesses who testified on Tuesday emphasized that evidence isn't clear on the relationship between THC concentrations in blood and impairment.
The #PASenate Transportation Committee received testimony during a hearing on my #SB167 which would update Title 75 to ensure legal medicinal cannabis patients who are unimpaired do not received a DUI conviction. @PASenateGOP @SenLangerholc https://t.co/UufWjRjVvi

— Senator Bartolotta (@senbartolotta) September 21, 2021
A study published in 2019, for example, concluded that those who drive at the legal THC limit—which is typically between two to five nanograms of THC per milliliter of blood—were not statistically more likely to be involved in an accident compared to people who haven't used marijuana.
Separately, the Congressional Research Service in 2019 determined that while "marijuana consumption can affect a person's response times and motor performance… studies of the impact of marijuana consumption on a driver's risk of being involved in a crash have produced conflicting results, with some studies finding little or no increased risk of a crash from marijuana usage."
Outside of this bill, Pennsylvania lawmakers have continued to pursue adult-use legalization in the state. Earlier this year, two legislators circulated a memo to build support for a comprehensive reform bill they plan to introduce, for example.
A bipartisan Senate duo is also in the process of crafting legislation to legalize cannabis across the commonwealth. They announced some details of the proposal earlier this year, but the bill has yet to be formally introduced.
Outside the legislature, Gov. Tom Wolf (D) said earlier this year that marijuana legalization was a priority as he negotiated the annual budget with lawmakers. However, his formal spending request didn't contain legislative language to actually accomplish the cannabis policy change.
Wolf, who signed a medical cannabis expansion bill in June, has repeatedly called for legalization and pressured the Republican-controlled legislature to pursue the reform since coming out in favor of the policy in 2019. Shortly after he did that, a lawmaker filed a separate bill to legalize marijuana through a state-run model.
Lt. Gov. John Fetterman (D), who is running for U.S. Senate, previously led a listening tour across the state to solicit public input on legalization. He's credited that effort with helping to move the governor toward embracing comprehensive reform. The lieutenant governor even festooned his Capitol office with marijuana-themed decor in contravention of a state law passed by the GOP-led legislature.
Fetterman has also been actively involved in encouraging the governor to exercise his clemency power for cannabis cases while the legislature moves to advance reform.
In May, Wolf pardoned a doctor who was arrested, prosecuted and jailed for growing marijuana that he used to provide relief for his dying wife. That marks his 96th pardon for people with cannabis convictions through the Expedited Review Program for Non-Violent Marijuana-Related Offenses that's being run by the Board of Pardons.
Overall, legalization is popular among Pennsylvania voters, with 58 percent of residents saying they favor ending cannabis prohibition in a survey released in April.
Another poll released in May found that a majority of voters in the state also support decriminalizing all currently illicit drugs.
New York Officials Say Marijuana Tax Revenue Will Help Fill Budget Gap From Declining Cigarette Sales
Photo courtesy of Mike Latimer.