Mayors From Across U.S. Call On Feds To Deschedule Marijuana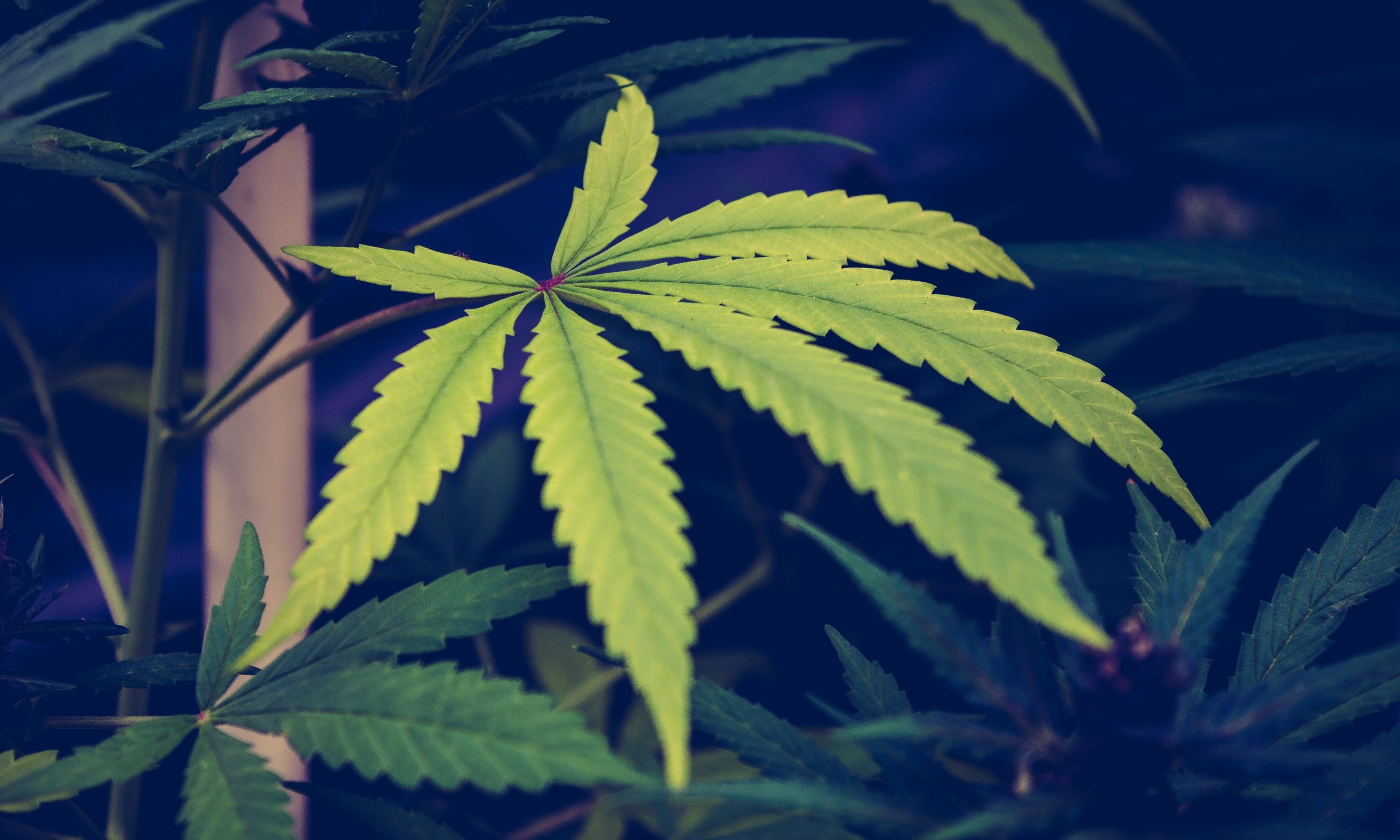 A group representing mayors of cities across the country is pushing the federal government to enact a series of major marijuana law reforms.
The U.S. Conference of Mayors is also calling on cities in states that have legalized cannabis to expunge people's past convictions.
"The looming threat of federal prosecution or shutdown lends uncertainty to states and local governments and legally compliant commercial cannabis business operators, patients and adult-use consumers, and harms state and local efforts to regulate cannabis for the safety and health of its residents," reads one of the two measures adopted by the mayors group on Monday.
"The United States Conference of Mayors urges the White House, U.S. Department of Justice and the U.S. Drug Enforcement Administration to immediately remove cannabis from the schedule of the CSA to enable U.S. federal banking regulators to permanently authorize financial institutions to provide services to commercial cannabis businesses, and increase the safety of the public."
The mayors are also asking federal officials to maintain Obama-era guidance that provides some protections to banks that work with cannabis businesses.
And the measure—sponsored by the mayors of Denver, Las Vegas, Los Angeles, San Francisco, Seattle and other cities—presses Congress to pass a series of amendments to federal spending bills that would continue to shield state medical marijuana programs and add new protections for broader recreational laws as well as additional reforms "to address financial services access challenges for commercial cannabis businesses and extend safe and legal access to veterans."
The other resolution, on expungements, details the racially "discriminatory enforcement" of prohibition and "calls on local governments, where marijuana has been legalized, to act, moving with urgency to vacate misdemeanor marijuana convictions for conduct that is now deemed legal."
"The decades long and failed war on drugs has devastated communities of color across our nation and incarcerated a disproportionate and unprecedented amount of people from those communities."
"A drug conviction, even for the misdemeanor offense of possession of marijuana, can have significant negative consequences affecting a person's employment opportunities, education options, qualification for government benefits and programs, travel, and immigration status," the measure says. "Vacating these convictions serves as evidence that the criminal justice system acknowledges the racial disproportionality of enforcement of drug laws and is willing to address that injustice."
"When government policies create injustice, the government has an obligation to correct that injustice."
The measures were approved by the Conference's Criminal and Social Justice Committee on Saturday and then adopted on Monday by the full body, which represents mayors leading the 1,408 U.S. cities with populations of 30,000 or more.
In a related development, several major city mayors are joining together to form a new organization to pressure the federal government to modernize its cannabis laws and to "share best practices among local governments to help advance responsible local control over marijuana."
Mayors are the ones implementing legal marijuana. We know what works & what doesn't. Teaming up w/ @MarkFarrellSF, @MayorJenny, @LibbySchaaf, @tedwheeler & @mayorheidi in a first-of-its-kind coalition to help cities, states & Congress prepare for legalization #MayorsMJCoalition pic.twitter.com/M6TCORQc5P

— Michael B. Hancock (@MayorHancock) June 11, 2018
The Government for Responsible U.S. Cannabis Policy Coalition will work to "establish a national framework to proactively prepare governments for implementation of legalized marijuana."
Seattle Mayor Jenny Durkan, who sponsored the expungement resolution, said she was motivated by the unfairness in marijuana enforcement rates.
"Vacating charges for misdemeanor marijuana possession is a necessary step to correct the injustices of what was a failed War on Drugs, which disproportionately affected communities of color in our nation," she said in a press release. "The unanimous passage of this resolution proves that city leaders recognize the harm that the failed policies had on people who needed opportunity and treatment. I encourage local leaders to act with urgency in their own cities to give their residents – including immigrants and refugees – a clean slate."
At the #USCM2018, I'm offering a resolution encouraging local governments to vacate charges for misdemeanor marijuana possession – a necessary step to correct the injustices of the failed war on drugs. Thank you to Criminal & Social Justice Committee & @karenaboutgary for passing

— Mayor Jenny Durkan (@MayorJenny) June 9, 2018
The mayors' action comes just days after the governors of 12 states joined together to push Congress to pass far-reaching marijuana legislation.
A bipartisan group of 14 members of Congress sent a letter to the mayors endorsing their resolution calling for federal reforms.
"Today, more than half of the American population live in states that have adopted cannabis laws. Many of these responsible and reasonable state-approved policies were supported by voters," they wrote. "According to recent polls, most Americans support the legalization of cannabis. It is evident that a different federal approach to the issue of cannabis is appropriate, necessary, and supported by a majority of the American public."
"Your resolution recognizes the realities of cannabis and advocates for many of the same policies that we support."
The mayors group has passed several marijuana-related resolutions at past conferences.
In 2013, for example, it adopted a measure saying that "states and localities should be able to set whatever marijuana policies work best to improve the public safety and health of their communities…without federal interference."
Marijuana Moment supporters on Patreon can read the full text of the two new cannabis resolutions adopted by mayors, as well as the letter that members of Congress sent endorsing one of the measures, below: