Legalization Activists Push Marijuana Industry To Uphold Social Responsibilities
A new memo from pro-legalization advocates offers some insight for marijuana businesses, investors and consumers on how they can better support social responsibility in the increasingly legal industry.
The four-page document unveiled by the Drug Policy Alliance (DPA) on Friday proposes guidelines to help assess whether a business is operating in a manner that recognizes the historic harms and injustices caused by prohibition. Specifically, the memo asks industry players to take a harder look at their policy positions, internal operations and practices, whether their company supports up-and-coming marijuana businesses and how invested they are in the local communities in which they operate.
As the document notes:
Repairing the harms of prohibition entails:
1) ensuring that the harm is not continuing;
2) supporting the development of an accurate historical record of the harms caused by marijuana prohibition, including how it has oppressed black and brown communities; and
3) supporting initiatives that create a remedy for past harms.
DPA, along with the Marijuana Policy Project, has been a driving force in funding moves pass marijuana legalization ballot measures and shepherd cannabis bills through state legislatures. Without its work, the market for legal cannabis in the U.S. would be much smaller, if it existed at all.
"Marijuana policy reform was not done to get people rich," Justin Strekal, political director for NORML, which maintains a cross-country grassroots advocacy network that has helped push legalization, told Marijuana Moment. "It was done to end the oppression of those who choose to consume it. While reform has led to a growing marketplace, tragically the oppression continues and is even perpetuated by some in the industry itself."
Other measures that address the costly effects of the drug war, according to the DPA guidelines, include opposing any rules or laws that would intentionally shut out people who have been arrested or convicted on marijuana-related charges from working in the industry, investing in communities that have been disproportionately impacted by cannabis enforcement and creating opportunities to help people from marginalized communities participate in the industry.
"The harms of marijuana prohibition have been devastating, particularly for Black and Brown people who have suffered dramatic rates of arrest, mass criminalization, heavy-handed policing, seizure of property with little or no process, and large-scale deportations," DPA Executive Director Maria McFarland Sánchez-Moreno said in a statement. "Given this history, those investing and operating in the cannabis sector have some responsibility to support repairing the harms of prohibition."
The organization suggested a list of questions for companies to consider concerning a range of topics: Among them, whether they support home grow—which ensures access for those who can't afford retail marijuana or live too far away from a dispensary—how inclusive they are in who they hire and if they support scaled license tiers.
Marijuana Companies Urged Governor To Ban Cannabis Home Cultivation, Document Shows
Other questions include:
• Does the company support a free and fair marijuana market that does not give it disproportionate advantages?
• To which causes or candidates is the company donating money?
• Does the company have a policy against drug testing employees?
• Is the business a social benefit corporation? B-Corp? Non-profit? Cooperative? Or collective? If not, what percentage of its profits is donated to nonprofits?
Jag Davies, DPA's director of communications strategy, said the new guidelines are part of a broader shift in the organization's work over the past few years toward emphasizing racial and restorative justice provisions in any legalization bill they're involved with.
"It started with Prop 64 in California in 2016, which we played a leading role in making sure that it had a number of criminal justice and restorative justice provisions that other previous legalization bills didn't have," Davies told Marijuana Moment in a phone interview. That work continues with their campaigns for legalization in New York, New Jersey and New Mexico, he said.
"The debate is really not about whether legalization is going to happen. It's how it's going to happen and to what degree it's going to repair the harms of criminalization and to what degree it's going to repair harm among the people who were worst harmed by marijuana criminalization," Davies said.
The National Cannabis Industry Association, which works to represent the interests of legal cannabis businesses, said in a statement shared with Marijuana Moment that the organization "fully supports social responsibility and equity in the industry, as well as repairing the harms caused by prohibition, and we will continue promoting those values to our members."
In addition to supporting limited home cultivation and federal legislation like the Marijuana Justice Act, the association also helped the Minority Cannabis Business Association draft a model social equity ordinance for cities that was published this month.
But there's still a long way to go before all of the cannabis industry's major players start walking the walk, advocates say.
"The Drug Policy Alliance correctly identified one of the biggest problems emerging in the reform movement: the 'I got mine and you're on your own' mentality," Strekal, of NORML, said. "It's a travesty to see business leaders making millions of dollars and bragging about how great they are while they do nothing to stop the practice of arrests in a nearby state or bring wholeness to their neighbors who have had their lives disrupted or destroyed by criminalization just a few years earlier for essentially the same activity."
Model Legislation Aims To Help Cities Bring People Of Color Into Marijuana Industry
Photo courtesy of Nicholas C. Morton.
Florida Regulators Blast Oregon Hemp Products And Encourage Consumers To Buy Local In New Alert
Florida regulators are calling out Oregon hemp businesses over products that they say contain rocks and sticks and have failed to meet regulatory guidelines on allowable THC content. Instead, consumers should buy local products made in Florida, officials say.
The Florida Department of Agriculture and Consumer Services (FDACS) recently released a consumer alert to warn Floridians about complaints it has received concerning poor quality hemp items from Oregon. Separate new guidance was issued on the cannabinoid delta-8 THC, a psychoactive compound that is increasingly being marketed and catching the attention of regulators.
"The department routinely finds violative products and conducts investigations based on consumer complaints," FDACS said in the Oregon hemp warning. "Recently, the department has received several consumer complaints regarding shipments of hemp from Oregon."
Those concerns are concentrated in three areas. The complaints have noted issues with Oregon hemp shipments for plants containing "rocks, sticks and other foreign material," fraudulent certificates for laboratory analyses and items containing more than 0.3 percent THC, which is the allowable limit under federal statute.
"The department actively inspects for sanitary operating conditions and tests for label accuracy and contaminants unsafe for human consumption," the notice states. "The department will continue to work with the United States Department of Agriculture (USDA) and the Oregon Department of Agriculture to contact firms in Oregon, notify consumers, and request remedial actions be taken."
Regulators advised consumers to seek out products from businesses approved by USDA and to look for items that have a "Fresh From Florida" logo for quality assurance.
"Not only are you getting a product that is subject to Florida's comprehensive seed to sale inspections, you're also helping support Florida farmers," the Florida Department of Agriculture and Consumer Services (FDACS) said.
Nikki Fried, who heads FDCAS as commissioner of agriculture and consumer services, has publicly stated that she's a medical cannabis cardholder in the state—and she's also running for governor. Prior to winning elected office, she previously lobbied on behalf of a plant farm that was later bought out by a major cannabis company.
Fried has made cannabis policy a priority throughout her tenure, and her agency has separately released new guidance on the marketing of delta-8 THC.
"The FDACS team is on the ground daily working to make sure the rules are being followed and that hemp extract products do not contain contaminants unsafe for human consumption," it said. "Over the past year, the department has observed a growing interest in the sale of Delta-8-tetrahydrocannibinol ("Delta-8-THC") and received numerous inquiries regarding its safety."
It cautioned that the "until comprehensive, nationwide standards are adopted, consumers have no way of knowing what post-processing steps were taken to ensure the safety of these products" containing delta-8.
Colorado Governor Announces New Cannabis Business Office With Focus On Social Equity
Marijuana Legalization Increases Home Property Values, New Study Finds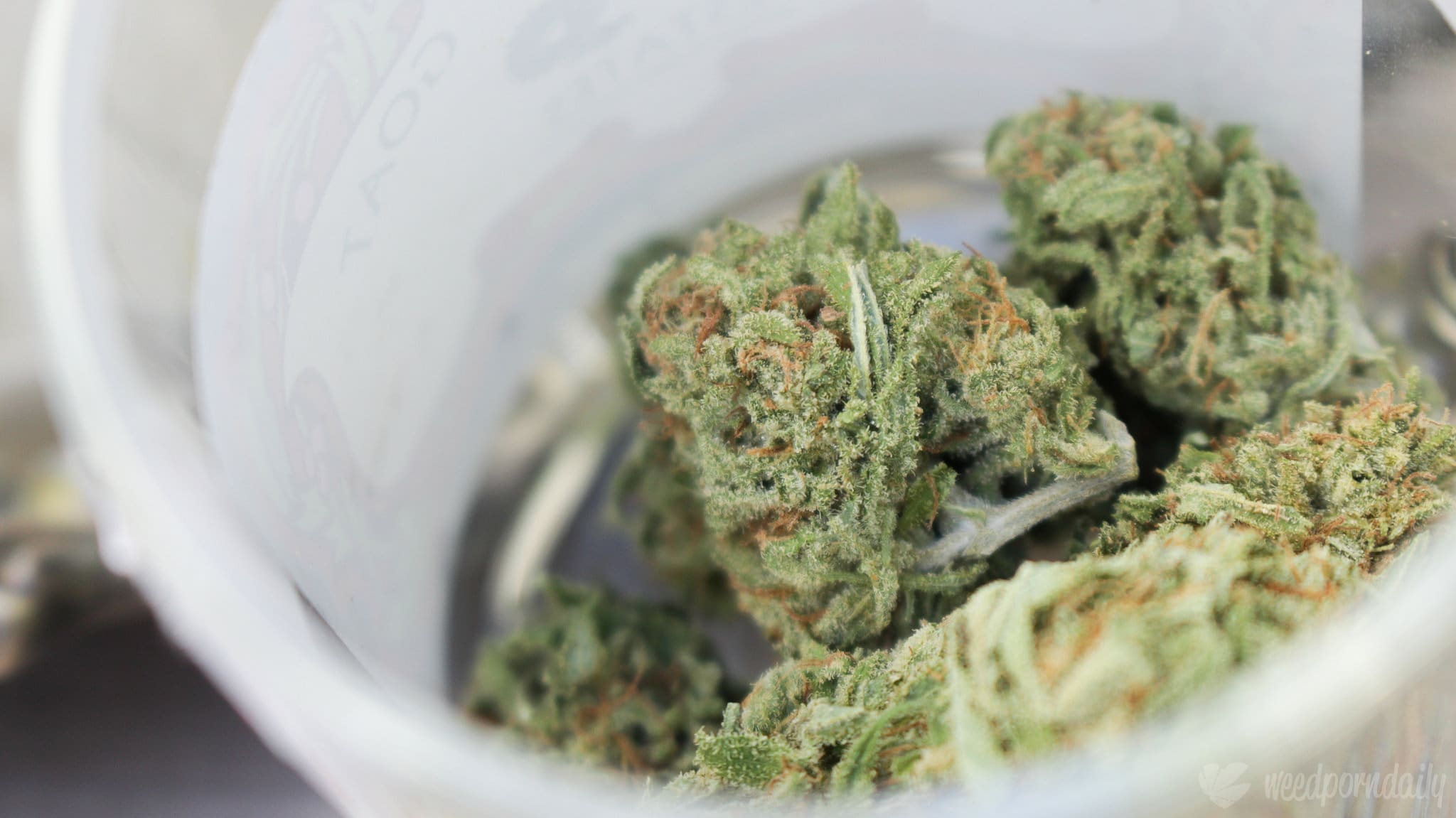 There are plenty of marijuana NIMBYs out there, but a new study found that cannabis legalization and the presence of dispensaries actually increases home property values.
The research from Clever Real Estate draws on data from Zillow, the U.S. Census and other sources. A main takeaway is that from 2017 to 2019, "home values increased $6,338 more in states where marijuana is legal in some form, compared to states that haven't legalized marijuana."
Part of the reason for the increased value is that legalizing and regulating cannabis means tax revenue for states. And that revenue translates into "new investment in things such as public services and infrastructure," the company found, driving up property value.
For every $1 million in additional tax revenue from marijuana sales, home values increase by $470, according to the study.
Take Illinois as a case in point. Last year, the state sold about $670 million in cannabis and took in $205.4 million in tax revenue. And that revenue has gone towards a wide range of causes such as supporting organizations that work to decrease street violence. If successful, reducing violence in a given community would be one simple way to increase property value.
The Clever Real Estate study also found that states that legalize for adult use see the greatest gains in home value.
"Between April 2017 and April 2021, property values rose $17,113 more in states where recreational marijuana is legal, compared to states where marijuana is illegal or limited to medicinal use," it said. And for the states that have enacted legalization but where sales have yet to start, "home values are predicted to increase by an average of $61,343."
The presence of cannabis dispensaries nearby also seems to be correlated with an increase in home value.
"Home values increased $22,090 more in cities with recreational dispensaries, compared to home values in cities where recreational marijuana is legal but dispensaries are not available," the study says. "With each new dispensary a city adds, property values increase by $519."
"When we controlled for other factors, we found that home values in areas that have legalized recreational marijuana leapt by $17,113 more than places where marijuana is illegal or only allowed for medicinal use. Even when we limited the comparison to recreational versus medicinal legalization, this disparity persisted. Places that legalize recreational marijuana saw home values increase by $15,129 more than those that only legalized medicinal use."
Last year, a separate analysis from economists at the University of Oklahoma similarly found that states that legalize marijuana actually see a boost in housing prices, with the effect most pronounced once nearby retail outlets open for business.
"This demonstrates that [it is] not simply the benefits of increased tax revenue, but also the existence of the dispensaries themselves, that is driving the price increases," the researchers found. "The dispensaries act as commercial amenities that the public puts a premium on being nearby."
Missouri Marijuana Activists File Legalization Initiatives For 2022 As Other Groups Prepare Separate Measures
Photo courtesy of WeedPornDaily.
Missouri Governor Vetoes Medical Marijuana Tax Deduction Bill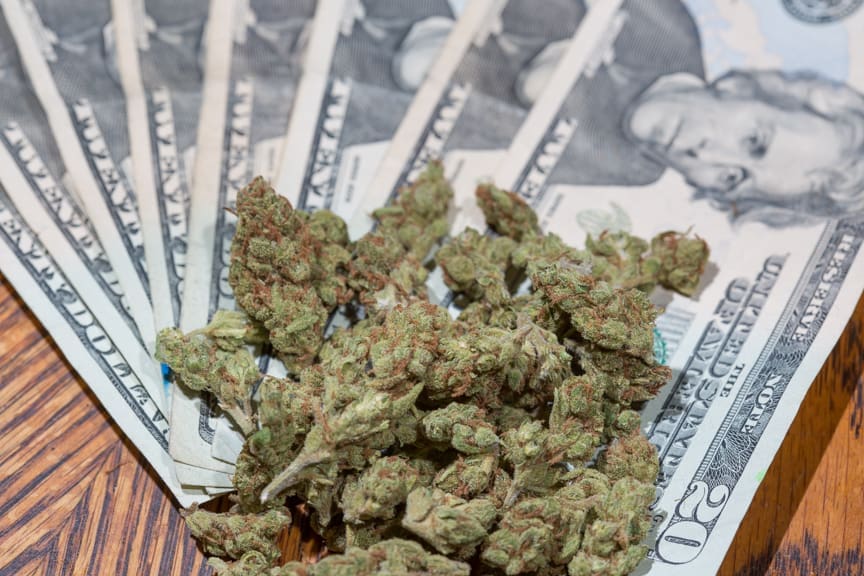 The measure, if enacted, would not have changed the federal 280E provision that remains in effect against cannabis businesses.
By Jason Hancock, Missouri Independent
Missouri Gov. Mike Parson (R) vetoed legislation Friday that would have lifted a prohibition on licensed medical marijuana companies deducting business expenses on their taxes.
In his letter vetoing the measure, Parson didn't mention the medical marijuana provisions. He said his decision to reject the bill came down to a section lawmakers included that would have provided tax relief for businesses impacted by city-wide or county-wide public health restrictions.
Parson said those provisions would have created "significant unintended consequences that could greatly harm localities."
In vetoing the bill, however, the medical marijuana provision was also struck down.
Missourians voted to legalize medical marijuana in 2018. But under federal law, growing, transporting or selling marijuana remains a crime.
Because of this dynamic, marijuana companies differ from every other legal business in the state because they can't deduct ordinary and necessary business expenses on their tax returns.
While federal law remains unchanged, the legislation approved nearly unanimously in both the House and Senate would have changed that for state taxes.
David Smith, a certified public accountant from St. Louis County who works with numerous medical marijuana companies, said during a Senate hearing earlier this year that Missouri's existing law could mean an effective tax rate for those businesses of 70 percent or higher.
"Some companies may even be subject to income taxes while operating at a loss," Smith said.
Andrew Mullins, executive director of MoCannTrade, said it was "both common sense and smart public policy to put medical cannabis businesses on a level playing field with all others that pay state business taxes."
"While disappointed in the veto, we remain encouraged by the overwhelming bipartisan support for a measure of basic tax fairness that received near-unanimous votes in both the state House and Senate," Mullins said in a statement to The Independent. "As our state's newest industry continues to create thousands of new jobs and generate tens of millions in new spending each month, we look forward to again passing this policy change and seeing it signed into law."
Another casualty of the veto was a provision providing sales tax exemptions for certain cancer treatment devices. Parson wrote in his veto letter that he supports this tax deduction and hopes lawmakers will pass it again next year.
This story was first published by Missouri Independent.
Congressional Lawmakers Request Marijuana Policy Change Following Sha'Carri Richardson Suspension