Lawmakers File Resolution Demanding Congress Apologize For The Racist War On Drugs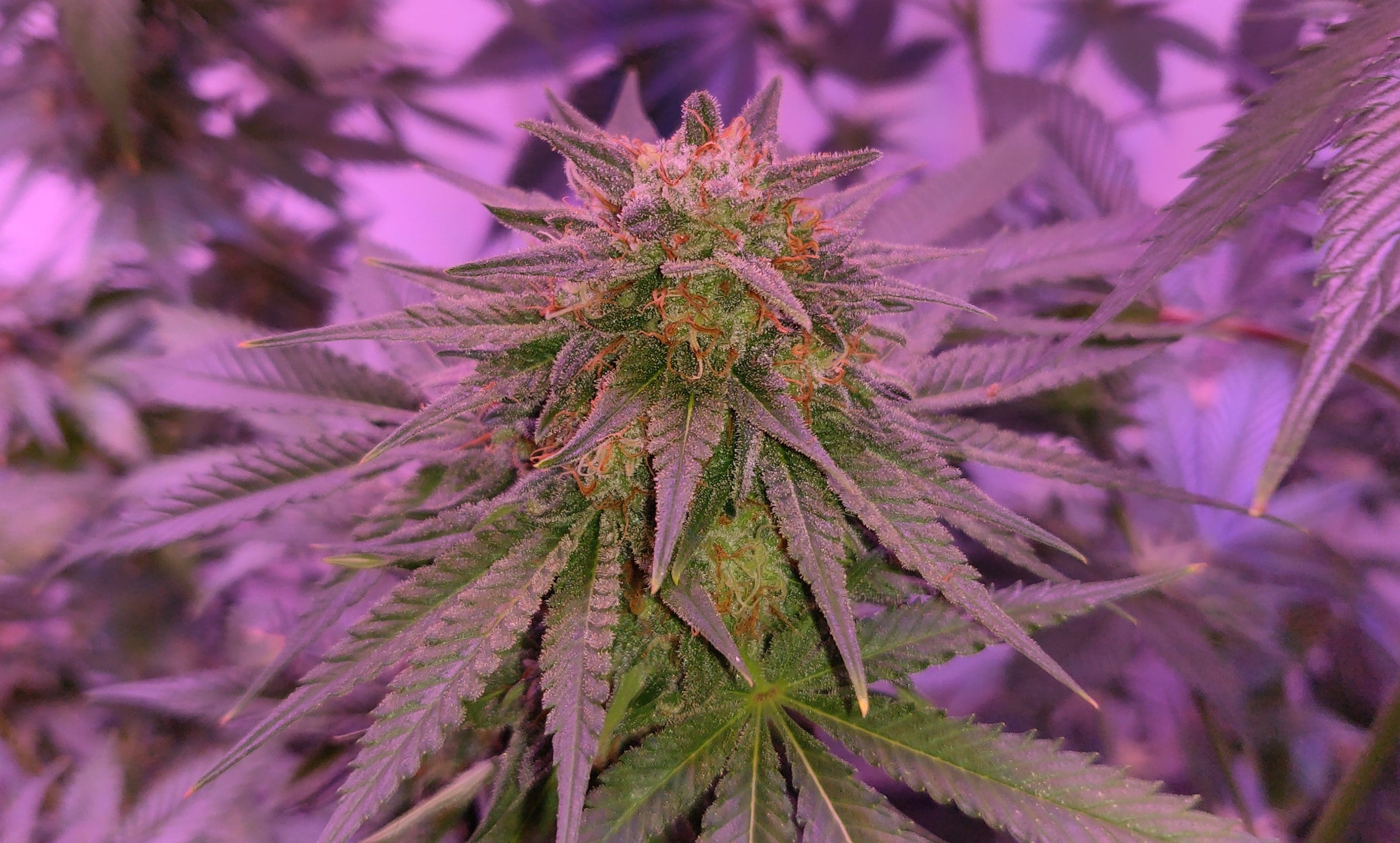 Rep. Bonnie Watson Coleman (D-NJ) and several colleagues introduced a House resolution on Friday calling on Congress to admit that the war on drugs has been a racially biased failure, provide justice to those negatively impacted by it and apologize to communities most impacted under prohibition.
Watson Coleman, a member of the Congressional Progressive Caucus and Congressional Black Caucus, introduced similar legislation calling for an end to the drug war in 2018.
This year's version goes further by explicitly condemning "the actions and role Harry J. Anslinger played in creating the War on Drugs," referring to notoriously racist anti-drug commissioner who served in the 1930s, and urging the creation of a select committee to "prioritize effective, evidence-based health policy solutions for individuals and communities suffering from addiction."
Language was also strengthened to say that "the House of Representatives should immediately halt any and all actions that would allow the War on Drugs to continue," whereas the earlier version simply implored a reconsideration of drug war policies.
The resolution has 20 cosponsors, including Reps. Barbara Lee (D-CA), John Lewis (D-GA), Ayanna Pressley (D-MA) and Karen Bass (D-CA), who chairs the Congressional Black Caucus.
The War on Drugs has a history based in racism & xenophobia. It stoked fears of "reefer madness" & said marijuana users were dangerous & violent. Despite evidence to the contrary, for years drug use was treated as a criminal issue dealt with by punishment instead of treatment
2/6 pic.twitter.com/3Ney5Hs3GL

— Rep. Bonnie Watson Coleman (@RepBonnie) December 6, 2019
Advocacy groups such as the Drug Policy Alliance and NAACP are supporting the measure, according to Watson Coleman's office.
The resolution states that the House "hereby apologizes to the individuals and communities harmed through the War on Drugs and acknowledges that actions by this body have demonized and criminalized addiction for more than 80 years instead of accurately treating it as a health concern."
When Watson Coleman introduced an amendment with similar language last year, the House Rules Committee under Chairman Pete Sessions (R-TX) blocked it from receiving a floor vote.
The War on Drugs has devastated cities and towns across the country. It has failed to address real problems of addiction that have touched every community.
A direct line can be drawn between our attitude and policies towards drug use and the opioid epidemic being seen today.
4/6 pic.twitter.com/9XudwiPOhL

— Rep. Bonnie Watson Coleman (@RepBonnie) December 6, 2019
But the dynamic in Congress has shifted, and with the House now under Democratic control, this latest resolution likely stands a better chance of advancing.
We must:
1. Immediately halt the War on Drugs.
2. Apologize for the War on Drugs and seek to provide civil remedies and restorative justice for the negative consequences
3. Examine and implement effective health based solutions to addiction.

6/6 pic.twitter.com/Pi1ut9Qz7I

— Rep. Bonnie Watson Coleman (@RepBonnie) December 6, 2019
The resolution's introduction comes weeks after the House Judiciary Committee voted to pass the Marijuana Opportunity, Reinvestment and Expungement (MORE) Act, which was noted for its inclusion of justice-focused measures such as reinvestments for communities most impacted by prohibition and protections for immigrants against being denied citizenship over marijuana offenses.
In February, Lee introduced three pieces of social justice cannabis legislation on the same day, including the Realizing Equitable & Sustainable Participation in Emerging Cannabis Trades (RESPECT) resolution to promote equity in the legal cannabis industry. Watson Coleman co-sponsored a previous version of the RESPECT act but has not signed onto the current measure.
Read the full text of the House resolution apologizing for the war on drugs below: 
House Resolution Condemning… by Marijuana Moment on Scribd
Bipartisan Lawmakers Tell DEA To Let Researchers Study Marijuana From Dispensaries
Photo courtesy of Mike Latimer.