New Resolution Demands Congress Apologize For Failed Drug War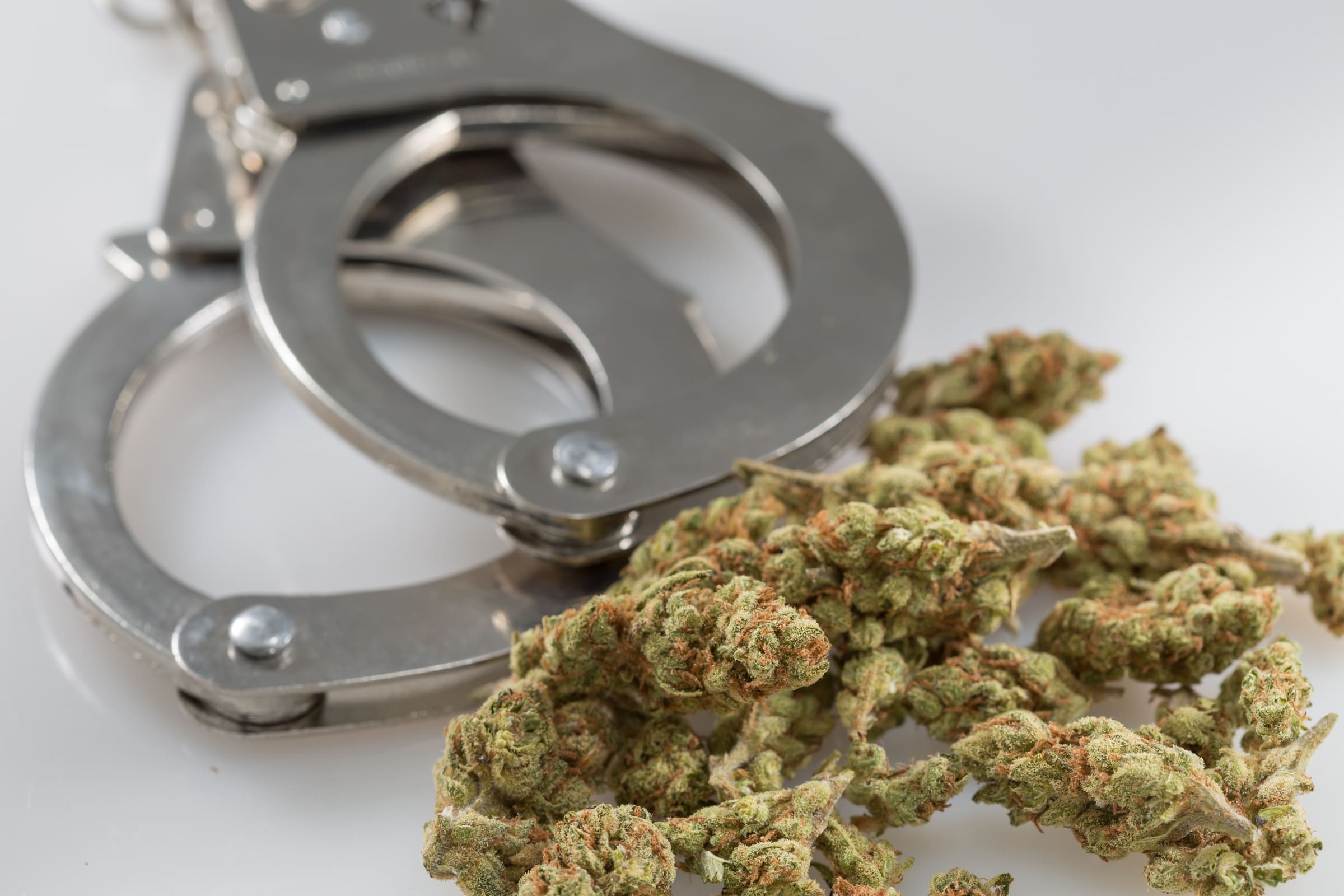 Congress must recognize the failures of the war on drugs and apologize to the individuals and communities that have been harmed in its wake, a new House resolution implores.
The measure was introduced by Rep. Bonnie Watson Coleman (D-NJ), a member of the Congressional Black Caucus (CBC) and co-chair of the Congressional Caucus on Black Women and Girls (CBWG), on Tuesday. It calls on the House of Representatives to acknowledge the racist underpinnings of the drug war, the excess spending on drug enforcement efforts and the need to treat drug addiction as a public health, rather than criminal justice, issue.
According to the @DrugPolicyOrg, in 2016 the US made over 1.5 million arrests for drug law violations with 84 percent of those for possession only. This policy is not sustainable; it needs to change.

— Rep. Bonnie Watson Coleman (@RepBonnie) June 13, 2018
We need to acknowledge that the War on Drugs didn't just fail; it was a failure to stay true to the values of equality and fairness that we hold dear. All drug use, opioid, cocaine, and otherwise, should be treated as an addiction, not criminal behavior.

— Rep. Bonnie Watson Coleman (@RepBonnie) June 13, 2018
To that effect, I've introduced a resolution that formally expresses an apology from the US House, while also demanding that anyone suffering from the disease of addiction, receive humane treatment focused on their disease rather than punishment. https://t.co/dNKKfJ7bhh

— Rep. Bonnie Watson Coleman (@RepBonnie) June 13, 2018
"The War on Drugs didn't just fail to stem the damage of addiction, its very declaration failed to meet the values of equality and justice our nation was founded on," Coleman said in a press release. "Congress has rightly decided to tackle the opioid epidemic with evidence-based policies that seek to solve the issue of addiction. But for years, we criminalized addiction in ways that caused irreparable harm not just to users, but their families, neighborhoods, and communities."
The resolution largely focuses on the racial disparities in how drug addiction has been characterized and addressed over past decades. As the drug war heated up and substances such as crack cocaine were targeted, consumers were often treated as "criminals," whereas individuals suffering from opioid addiction are commonly described as "victims," the text of the resolution states.
"As we offer up funding and resources to address the disease of addiction among overwhelmingly White users, we must acknowledge our failures to do the same with victims of color."
The resolution reflects a growing movement in Congress to reform federal cannabis laws, with groups like the CBC emphasizing the racially disproportionate nature of drug enforcement efforts. For example, the CBC introduced a 1,300-page omnibus bill last month that called for the descheduling of marijuana and the establishment of a "reinvestment fund for communities negatively impacted by the War on Drugs."
The CBC also released a position statement last week reiterating its stance that marijuana should be decriminalized and calling for "automatic expungement for those convicted of misdemeanors for marijuana-related offenses, and an easy path to expungement for those previously convicted of felonies for marijuana-related offenses."
Congressional Black Caucus Calls For Major Marijuana Reforms
This isn't the first time House members have floated the idea of issuing a formal apology for the failed drug war.
Last year, Rep. Bobby Rush (D-IL) filed a bill that would have established a commission to study the impact of mass incarceration and forced prison labor on black Americans. It also sought answers from the commission as to whether the federal government should "offer a formal apology on behalf of the people of the United States to the African-American victims of the 'War on Drugs' and their descendants" and whether "any form of compensation to the victims of the 'War on Drugs' and their descendants is warranted."
Coleman's new resolution is supported by 27 cosponsors and a number of civil rights and drug policy organizations, including the Drug Policy Alliance, NAACP and the Sentencing Project.
Thank you @RepBonnie for introducing H.Res. 933, a resolution that apologizes for the drug war, calls out the unfair treatment of people of color under drug law enforcement & demands all future drug policies be grounded in evidence-based health solutions. #CongressionalApology pic.twitter.com/HardXdqf6R

— Drug Policy Alliance (@DrugPolicyOrg) June 13, 2018
See below the full text of the resolution: 
To acknowledge that the War on Drugs has been a failed policy in achieving the goal of reducing drug use, and for the House of Representatives to apologize to the individuals and communities that were victimized by this policy.
Whereas, until the early 1900s, most of today's illegal substances were not regulated by the Federal Government, and there was no "War on Drugs";
Whereas, in the 1930s, the first Commissioner of the Federal Bureau of Narcotics, Harry J. Anslinger, who was a strong opponent to marijuana, pushed a heavy propaganda campaign to demonize marijuana use, stating that it caused people to be violent and criminals;
Whereas much of this propaganda was racially charged against the Mexican-American community, for example as Commissioner Anslinger testified to the 75th Congress in 1937 that, "I wish I could show you what a small marijuana cigarette can do to one of our degenerate Spanish speaking residents. That's why our problem is so great; the greatest percentage of our population is composed of Spanish-speaking persons, most of who are low mentally, because of social and racial conditions";
Whereas, in 1937, the 75th Congress passed the Marijuana Tax Act which criminalized marijuana, and laws passed during the following years were introduced to institute mandatory minimum sentences for those who bought, sold, and used the drug;
Whereas over the course of the next few decades, studies conducted by scientists did not find any connection between the use of marijuana and violent behaviors, and in 1973 the Shafer Commission Report on Marijuana and Drugs concluded that, "The Commission believes that the contemporary American drug problem has emerged in part from our institutional response to drug use. … We have failed to weave policy into the fabric of social institutions.";
Whereas despite mounting evidence, the Federal Government's approach to the abuse of drugs continued to be one of criminalizing drug abuse instead of treatment;
Whereas, on June 18, 1971, President Richard Nixon declared the War on Drugs, stating that drug abuse is "public enemy number one";
Whereas the Federal Government's attitude toward drug use as a criminal problem only intensified with stricter drug laws, and the Government put little to no focus on treating those impacted;
Whereas the War on Drugs was admitted to be a move by the Nixon administration to attack his political opponents, and in 1994, President Richard Nixon's aide John Ehrlichman admitted in an interview that the War on Drugs was a tool to arrest and manipulate Blacks and liberals stating, "We knew we couldn't make it illegal to be either against the war or black, but by getting the public to associate the hippies with marijuana and blacks with heroin, and then criminalizing both heavily, we could disrupt those communities. We could arrest their leaders, raid their homes, break up their meetings, and vilify them night after night on the evening news. Did we know we were lying about the drugs? Of course we did.";
Whereas in 1986, the 99th Congress passed the Anti-Drug Abuse Act establishing, for the first time, mandatory minimum sentences for those convicted of having specific amounts of cocaine;
Whereas, in 1989, drug czar William Bennett announced a $7,900,000,000 plan to combat the drug epidemic, but 70 percent of that amount went to hiring more law enforcement personnel and building prisons;
Whereas that money could have been better used to help provide treatment to the victims of those on heroin, cocaine, and other drugs;
Whereas, in 1986, the 99th Congress increased the sentences for dealing and possessing crack cocaine, and in a few years, enhanced law enforcement presence loomed over and aggressively policed communities of color;
Whereas to this day, these laws greatly target communities of color, dramatically increasing the incarceration rate of these communities and imposing a stigma that people of color are the main users of drugs, despite White Americans using at a similar if not greater rate;
Whereas Professor of Sociology at the University of California Santa Cruz, Craig Reinarman, and Professor of Sociology at Queens College, Harry G. Levine, studied the use of crack cocaine in the United States and later published in their book, entitled "Crack in America", which stated that, "In the spring of 1986, American politicians and news media began an extraordinary anti-drug frenzy that ran until 1992. Newspapers, magazines and television networks regularly carried lurid stories about a new 'epidemic' or 'plague' of drug use, especially of crack cocaine. They said this 'epidemic' was spreading rapidly from cities to the suburbs and was destroying American society. It is certainly true that the United States has real health and social problems that result from illegal and legal drug use. But it is certainly also true that the period from 1986 through 1992 was characterized by anti-drug extremism.";
Whereas the use of opiates such as oxycodone, hydrocodone, methadone, heroin, and fentanyl has skyrocketed since the late 1990s and the amount of prescription opioids legally sold nearly quadrupled from 1999 to 2010, despite no change in the amount of pain that Americans reported;
Whereas the National Center for Health Statistics suggested that there were more than 64,000 drug overdose deaths in 2016, and that a majority of these deaths come from synthetic opioids like fentanyl;
Whereas these drug overdoses have become the leading cause of accidental death, surpassing car accidents;
Whereas, on March 29, 2017, President Donald Trump signed an Executive order to establish the President's Commission on Combating Drug Addiction and the Opioid Crisis, and in a preliminary report the Commission has recommended that the opioid crisis, among other things, should be "declared a national emergency under either the Public Health Service Act or the Stafford Act";
Whereas many scholars, journalists, and civic leaders have addressed the strong contrast to the urgency of helping those impacted by opioids compared to those who were impacted by crack cocaine and other substances during the War on Drugs;
Whereas the terminology used to describe those impacted by the opioid epidemic is "victims", and the terminology used to describe those impacted by the War on Drugs is "criminals";
Whereas if the concept of equity was considered, meaning that individuals fairly receive what they need in order to create a level playing field, the same funds and support going to help those impacted by opioids will also go to help those impacted by heroin, cocaine, and the other drugs classified in the War on Drugs;
Whereas as stated by Georgetown University Professor Michael Eric Dyson, "White brothers and sisters have been medicalized in terms of their trauma and addiction. Black and brown people have been criminalized for their trauma and addiction.";
Whereas, on October 26, 2017, President Donald Trump declared the opioid epidemic a public health emergency, which allows access to the Public Health Emergency Fund at the Department of Health and Human Services, which has only tens of thousands of dollars; and
Whereas there has been no formal action by the United States Government to treat the epidemic of drug abuse and the War on Drugs as a health issue: Now, therefore, be it
Resolved, That it is the sense of the House of Representatives that—
(1) the War on Drugs has failed to achieve its goal of reducing drug use;
(2) the War on Drugs has created conditions in the United States that has allowed the opioid epidemic to be as deadly as it is;
(3) the War on Drugs is a racially charged policy that has led to the mass incarceration of millions of Americans, disproportionately affecting communities of color, stigmatized these communities as the cause of the drug problem, and has economically, politically, and socially crippled these communities for decades;
(4) in order to help those impacted, drug use has to be seen as a health issue and not a criminal issue;
(5) the House of Representatives should seek to hereby reconsider all laws associated and consistent with the War on Drugs, and prioritizes effective, evidence-based health policy solutions for individuals and communities suffering from addiction;
(6) the House of Representatives should enact civil remedies and restorative justice for any individual who has been incarcerated or otherwise punished through the Federal criminal justice system due to laws associated and consistent with the War on Drugs;
(7) Congress affirms that all individuals suffering from the disease of addiction be treated humanely, with equity and respect as all people struggling with any other health matter; and
(8) the House of Representatives hereby apologizes to the individuals and communities harmed through the War on Drugs and acknowledges that actions by this body have demonized and crim­i­nal­ized addiction for more than 80 years instead of accurately treating it as a health concern.
New Mexico Governor Pushes For Marijuana Legalization In State Of The State Address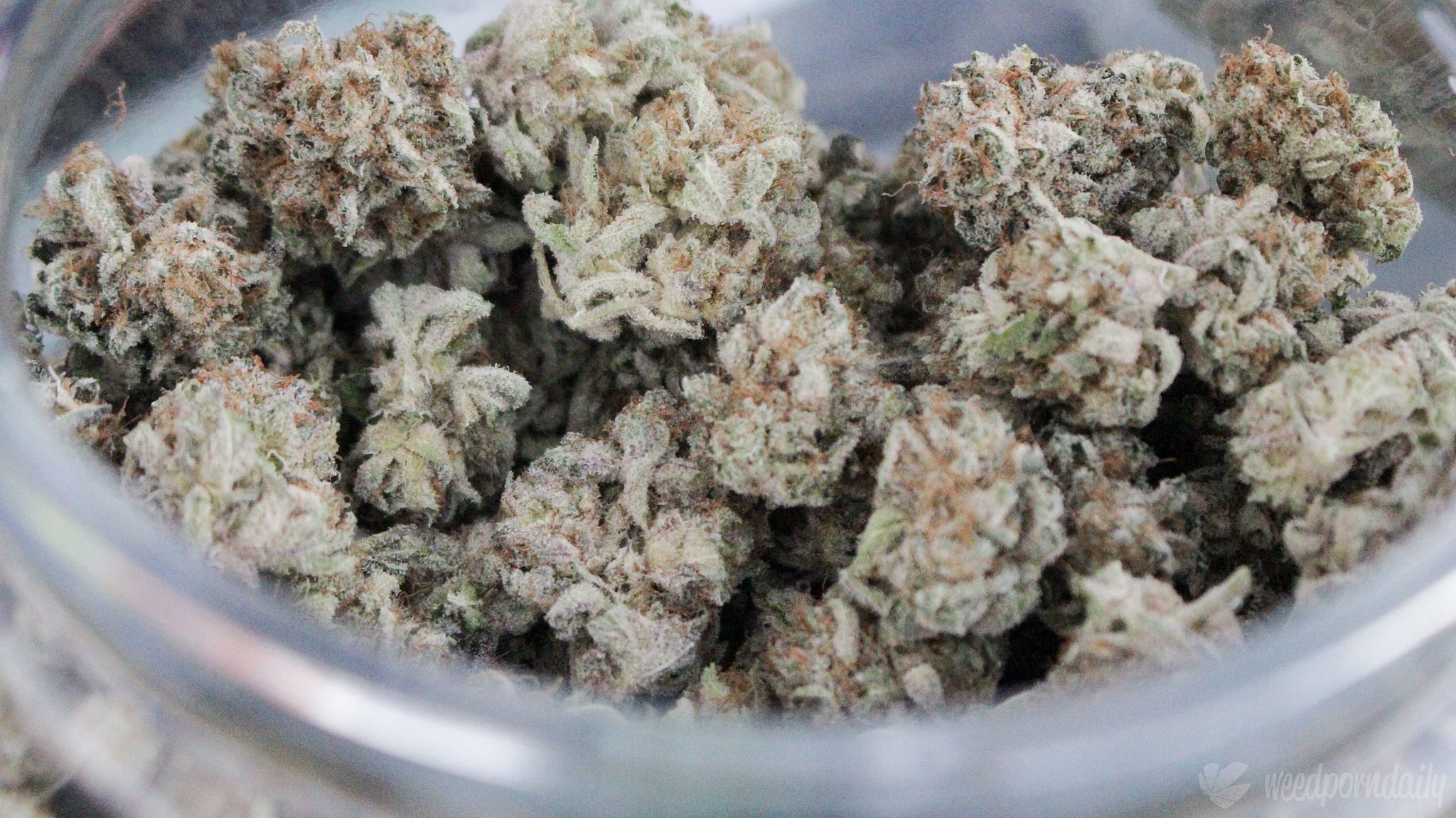 New Mexico Gov. Michelle Lujan Grisham (D) on Tuesday reiterated her commitment to legalizing marijuana in the state in 2021.
During a State of the State address, the governor again discussed cannabis reform as a means to generate needed tax revenue amid the coronavirus pandemic and create jobs.
"A crisis like the one we've experienced last year can be viewed as a loss or as an invitation to rethink the status quo—to be ambitious and creative and bold," she said. "That kind of thinking includes, of course, recreational cannabis and the tens of thousands of jobs and hundreds of millions in new revenue it will bring to our state."
Watch the governor discuss marijuana reform below:
"I have no interest in another year of thousands of New Mexicans eager to get to work and make their future in this industry being told 'no,' just because that's easier than doing the hard work to get to 'yes,'" the governor said. "When we emerge from this pandemic, we can have the same old economy, with the same old boom-and-bust future, or we can roar back to life, breaking new ground and fearlessly investing in ourselves, in the limitless potential of New Mexicans. I know which future I prefer, and we can begin building it this year."
We'll avoid extended economic stagnation only if we're forward-thinking about the future & keep our eyes on what new industries we can bring into the fold – that includes recreational cannabis, and the tens of thousands of jobs & hundreds of millions in new revenue it will bring. pic.twitter.com/ErkFAd9Tw0

— Michelle Lujan Grisham (@GovMLG) January 26, 2021
Also during the speech, the Lujan Grisham touted the fact that her administration has issued nearly 700 hemp business licenses over the past two years.
New Mexico is creating new jobs in the outdoor recreation industry 10 times faster than the national average.

In two years we have issued almost 700 brand-new hemp licenses, covering 15 million square feet of indoor growing space and almost 10,000 outdoor acres. pic.twitter.com/SAz6Gn3XuV

— Michelle Lujan Grisham (@GovMLG) January 26, 2021
The governor also included cannabis legalization as part of her 2021 legislative agenda that she released earlier this month. She said in a recent interview that she's "still really optimistic about cannabis" this session.
That optimism is bolstered by the fact that several anti-legalization Democrats, including the Senate president pro tem and the Finance Committee chair, were ousted by progressive primary challengers last year.
Additional pressure to end cannabis prohibition this year is coming from neighboring Arizona, where voters approved legalization in November and where sales officially launched last week.
New Mexico shares another border with Colorado, one of the first states to legalize for adult use. Cannabis is also expected to be legalized across the southern border in Mexico, with lawmakers facing a Supreme Court mandate to end prohibition by April 2021.
A bill to legalize cannabis for adult use passed one Senate committee last year only to be rejected in another before the end of the 30-day session. Earlier, in 2019, the House approved a legalization bill that included provisions to put marijuana sales mostly in state-run stores, but it later died in the Senate.
At least five pieces of marijuana legalization legislation are being prepared in the legislature this year, according to a top lawmaker, and so what the program might ultimately look like is an open question.
Senate Majority Leader Peter Wirth (D) said last week that he's been having conversations with lawmakers about what needs to be prioritized in reform legislation. That includes ensuring that it promotes social equity and protects the state's existing medical cannabis system.
Rep. Javier Martinez (D), who has consistently sponsored cannabis reform bills in past sessions, said recently that the "biggest change you'll see in this bill, which is one of the main points of contention last year, was the creation of a number of different funds, earmarks, tax coming in from cannabis."
In any case, there's economic urgency to pass and implement a legal cannabis program. And while no bills have been introduced so far this session, lawmakers expect several to be released as early as this week.
Polling indicates that voters are ready for the policy change. A survey released in October found that a strong majority of New Mexico residents are in favor of legalization with social equity provisions in place, and about half support decriminalizing drug possession more broadly.
In May, the governor signaled that she was considering actively campaigning against lawmakers who blocked her legalization bill in 2020. She also said that she's open to letting voters decide on the policy change via a ballot referendum if lawmakers can't send a legalization bill to her desk.
Lujan Grisham isn't the only governor who's made a point to highlight marijuana policy in their annual address.
The governor of Nevada stressed during his State of the State speech last week that his budget proposal contains provisions to keep marijuana tax revenue flowing to schools in the state.
In his address this month, New Jersey Gov. Phil Murphy (D) reaffirmed his commitment to passing legislation to get a legal marijuana market up and running after voters approved a legalization referendum in November.
Also, New York Gov. Andrew Cuomo (D) discussed the need to legalize marijuana in 2021 during his State of the State address.
In Connecticut, Gov. Ned Lamont (D) similarly talked about his intent to work with lawmakers to enact legalization during his State of the State address.
Kentucky Gov. Andy Beshear (D) said in his annual address that "it is time to legalize medical marijuana."
In Virginia, Gov. Ralph Northam (D) said during his State of the Commonwealth speech that cannabis criminalization was intentionally set up "generations ago" to discriminate against people of color, and he called for legalization.
Chuck Schumer Lists Marijuana As A Priority In First Post-Election Cannabis Comments
Photo courtesy of WeedPornDaily.
Police In New Jersey's Largest City Continue Marijuana Arrests At Pre-Legalization Rate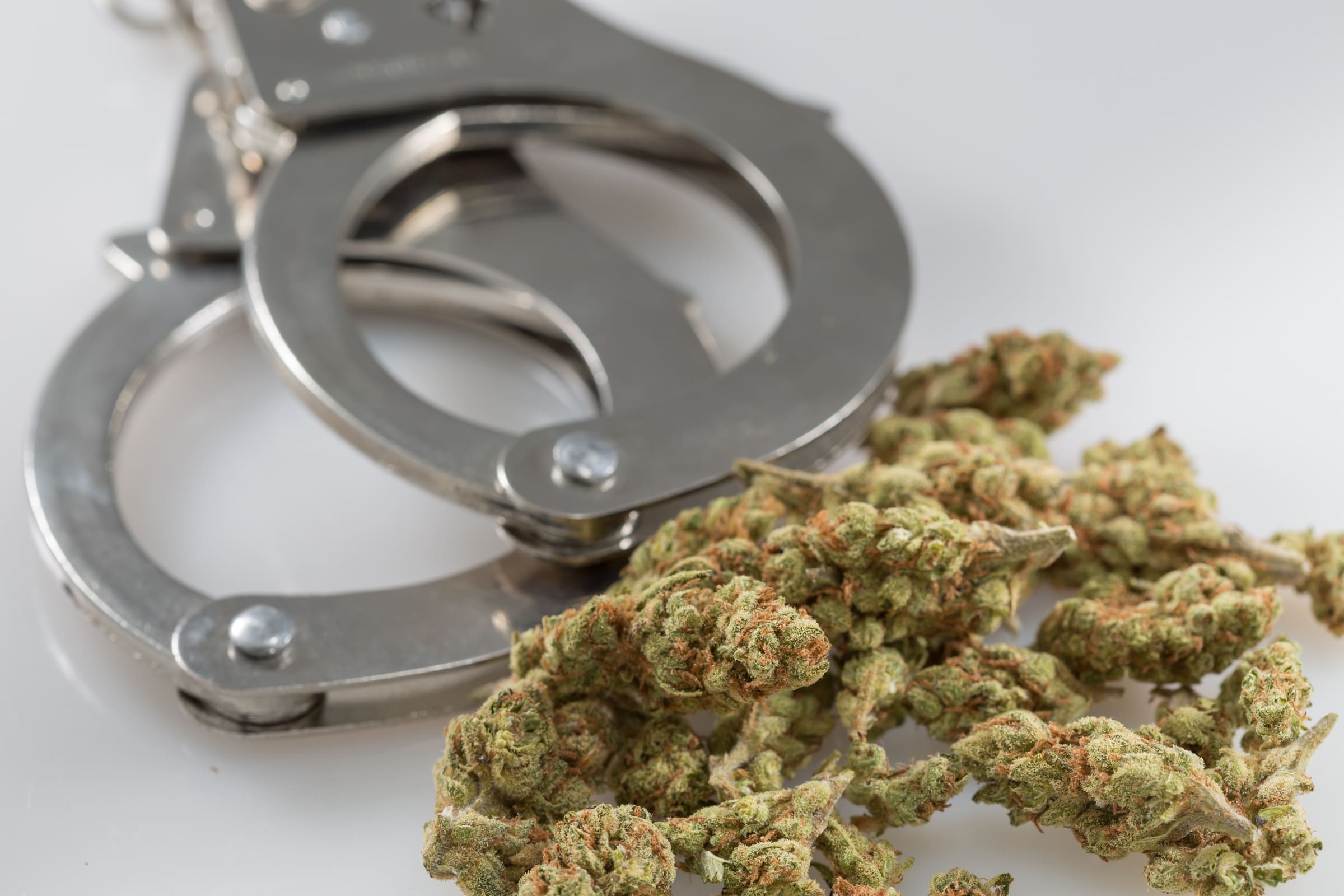 New Jersey voters approved a referendum to legalize marijuana in November and the state attorney general is instructing prosecutors to suspend low-level cannabis cases—but the number of marijuana-related arrests in the state's largest city have remained largely unchanged compared to last year.
That's according to a recent analysis of crime report data in Newark by Justin Leiby, an associate professor of accountancy at the University of Illinois.
The Newark Police Department made a total of 57 marijuana-related arrests in the first 20 days of this year, compared to 63 arrests made for the same period in 2020. But more notably, that trend is driven by a spike in arrests for simple possession alone, which grew from 39 last year to 48 this year—a 23 percent increase.
This is despite the fact that state Attorney General Gurbir Grewal (D) issued guidance in November telling prosecutors not to take on low-level cannabis cases as lawmakers work to develop regulations for a regulated market. His office also recently circulated a follow-up notice extending that policy until March 31, NJ Advance Media reported.
Meanwhile, cases of possession with the intent to distribute in Newark declined 63 percent, from 24 in the first days of January 202 to just nine in the same time period this year. That activity would not be legalized under the vote-approved referendum.
What makes these statistics all the more troubling from advocates' perspective is that the overall arrests for all crimes in Newark were lower in the first 20 days of this year compared to 2020. The numbers of busts dropped from 631 to 347, or 45 percent. Yet police are still managing to find new cases where cannabis is involved.
It should be noted that some arrests included in Leiby's analysis are for marijuana as well as other illicit drugs. But it remains the case that people are still being criminalized and possibly getting records for possessing cannabis when the plant was legalized via referendum and legislation is actively being considered to allow for retail sales.
It's also the case that cannabis busts may be understated in the data, as some law enforcement descriptions of the arrests generally refer to drugs but do not specify the substances.
When asked about the cannabis arrest data, the Newark Department of Public Safety (NDPS) conducted its own analysis and found that arrests for possession alone were seven percent lower in the first 20 days of January 2021 compared to 2020 (55 versus 59 arrests).
That's based on the department's "preliminary numbers for possession of marijuana." It's unclear why there are minor discrepancies in the figures provided by Leiby, which is based on publicly available city data, and those from NDPS.
Either way, a minor single-digit reduction in cannabis arrests is probably not what most voters had in mind when they approved legalization at the ballot box in November.
Newark Public Safety Director Anthony Ambrose defended the enforcement actions in a statement to Marijuana Moment.
"The state of New Jersey has laws that are currently in place that make marijuana a criminal act," he said. "The current law does not reflect the referendum. Until the laws are changed, we have to abide by the current law. Also, most of the people arrested were given summonses. They were not a criminal matter."
Leiby said the departments defense of the arrests "is pretty thin given that the New Jersey Attorney General has told prosecutors to stop prosecuting possession cases and delay cases in which there are other pending charges in addition to marijuana possession."
"What's the point of arresting people for something prosecutors have been ordered to ignore?" he said. "Note that I am not criticizing the officers doing the arrests, or really even the Newark Police Department. Officers are doing their jobs. If you tell them it's not their job to arrest people for marijuana possession, then most if not all of them would stop the arrests."
This analysis may come as an unwelcome surprise to Newark Mayor Ras Baraka (D), who is a strong proponent of cannabis reform with an eye toward racial justice.
In 2019, he and several other New Jersey mayors called for automatic expungements of low-level marijuana possession and distribution convictions if the state ultimately moved to legalize cannabis. The previous year, he criticized legalization legislation that was in the works because he felt it didn't do enough to ensure social equity.
Baraka's office did not respond to Marijuana Moment's request for comment for this story.
For police departments that are waiting on enabling legislation for legalization to be enacted before easing off cannabis cases, it may still be a while, as lawmakers have been stuck in a back-and-forth with the governor over a bill that they began crafting after the voter referendum was approved.
Both the legislature and Gov. Phil Murphy (D) are in favor of legalization, but there's been disagreement over a particular provision related to penalties for underage people who violate the law. The governor wants underage possession to continue to be met with some penalty, but leading lawmakers say it is not their intent to criminalize such activity.
A "clean up" bill was expected to get a floor vote this month, but it was postponed after key legislators pulled their support.
"The continued arrests of New Jersey residents, overwhelmingly people of color, for marijuana possession represents a moral and political failing of state lawmakers," NORML Executive Director Erik Altieri told Marijuana Moment. "If the leadership of the Garden State is truly as concerned with justice, the governor would immediately sign the depenalization bill into law and end the draconic policy of putting otherwise law-abiding citizens in handcuffs for the possession of a plant that 67 percent of the voters say should be legal."
DeVaughn Ward, senior legislative counsel for the Marijuana Policy Project, told Marijuana Moment that the Newark arrest numbers "represent the unfortunate reality of the delay in effectuating legalization in New Jersey."
"It's disheartening to see that despite the overwhelming support of New Jersey voters for ending prohibition and cannabis-related arrests, in addition to the majority of legislators supporting cannabis reform legislation that people are still being arrested for cannabis," he said. "It makes need for action by the Gov. Murphy and the legislature all the more direr."
Murphy pledged in a State of the State address earlier this month that "we are on the verge of passing an innovative and groundbreaking set of laws to reform our historically unjust approach to marijuana and cannabis."
He also recently said that he remains "optimistic" that he can reach a deal with lawmakers to revise the enabling legislation they sent him last month, but Senate President Steve Sweeney (D) said that "the ball's in his court," referring to the governor.
New Mexico Governor And Senate Leader Say Marijuana Legalization Can Pass This Year
Top New York Official Responds To Marijuana Advocates' Criticism Of Governor's Legalization Plan
New York activists are ready for 2021 to be the year that the state finally legalizes marijuana. But one little-noticed provision of the cannabis reform proposal introduced by the governor in his budget request last week has become a major source of contention.
That said, Gov. Andrew Cuomo's (D) second-in-command told Marijuana Moment that the policy at issue—an increase in penalties for certain cannabis-related offenses—could change as the administration and lawmakers negotiate the finer details of the proposal.
While marijuana would be legal to purchase and possess for adults 21 and older under Cuomo's plan, the legislative text he released also contains a section that would make it a class D felony—punishable by up to 2.5 years in prison—to sell cannabis to anyone under the age of 21.
That's a significantly more serious penalty that what's currently on the books. As it stands, an illicit sale to an underage person is a misdemeanor.
Advocates say this proposal runs counter to the stated intent of the legalization measure, which is to end marijuana criminalization and promote social equity. Cuomo has repeatedly recognized that people of color are disproportionately targeted by police when it comes to cannabis enforcement—and there's no reason to believe that would be any different if this policy were to go into effect.
Lt. Gov. Kathy Hochul (D) told Marijuana Moment in a phone interview on Tuesday that the administration remains "very concerned about making sure that no one under the age of 21 is participating" in the marijuana market, and the intent of the section at issue is deterrence.
But while the provision was included in the governor's budget plan, she also left room for further revisions, stating that "much of it is going to be negotiated with the legislature, and all these details can be resolved with their input as well."
Eli Northrup, a New York public defender and member of the reform coalition Smart START NY, ignited a conversation over the youth penalty provision last week, arguing on Twitter that legalization "cannot mean increased criminalization."
Under @NYGovCuomo marijuana "legalization" proposal, released Tuesday, selling ANY amount to a person under 21 is a class D felony which carries the potential of 2.5 yrs in prison. This same behavior is currently a misdemeanor. Legalization cannot mean increased criminalization.

— Eli Northrup (@EliNorthrup) January 21, 2021
The text of the proposal at issue states that a "person is guilty of criminal sale of cannabis in the second degree when he knowingly and unlawfully sells…any amount of cannabis or concentrated cannabis to any person under twenty-one years of age" and that such an offense is "a class D felony."
Here's the provision in the Governor's revenue proposal for those interested pic.twitter.com/DACDpTwhw4

— Eli Northrup (@EliNorthrup) January 21, 2021
Melissa Moore, New York state director for the Drug Policy Alliance, told Marijuana Moment that "if we're going to legalize, that needs to mean not creating new marijuana crimes."
Cuomo has "really acknowledged the fact that the harm of marijuana criminalization has fallen disproportionately on communities of color in New York, and we need to move out of that scenario and get it right this time," she said.
"He said too many black and brown New Yorkers have been the target of enforcement—that there's been this exaggerated injustice of the justice system," Moore continued. "If that's the case, then as we're turning the page in the playbook and moving into a legalization framework, then why on earth would you establish really harsh penalties and create new crimes, as he's done in his proposal?"
Hey @NYGovCuomo we watching you 👇🏿 @startsmartNY coalition member @EliNorthrup of @BronxDefenders with the truth – legalization does not mean increased criminalization. Stay focused yall, are people are worth more than talking points. cc: @FABNEWYORK @oldmanebro @MichaelSkolnik https://t.co/OaQcQvI9B3

— Kassandra Frederique (@Kassandra_Fred) January 21, 2021
One of the goals of taxing and regulating cannabis sales for adults is to disrupt the illicit market and prevent youth use by ensuring that marijuana is sold at licensed facilities where there are policies in place to stop underage people from accessing those products. And to that end, there should be business-level penalties for dispensaries that violate the law such as revoking a license, Moore said.
But what the governor's language threatens to do is further criminalize individuals over marijuana even as the state moves to establish a regulated market, advocates argue. Hypothetically, a police officer would be able to arrest a 22-year-old college student for selling a joint to a 19-year-old classmate, for instance, and giving police that latitude could lead to a continuation of discriminatory enforcement.
Beyond the underage provision, advocates also have outstanding concerns the Cuomo plan's omission of a home cultivation option for medical patients or recreational consumers.
The lieutenant governor told Marijuana Moment that while such activity would not be allowed under the budget proposal as submitted, "everything is always on the table" as the administration works with legislators to enact legalization.
"It's certainly something that has been brought to our attention," she said. "I can't say that there's a change in that at this point, but I also have to ask advocates to recognize that this is a major societal, cultural shift for a state like New York, that we view ourselves as very progressive, but much of New York State is not New York City. There are very conservative areas of our state."
"I know these these areas are hesitant philosophically, and in order to get their buy-in and acquiescence and acceptance of what is, in their mind, really dramatic shifts in the state policy, we have to take smaller steps," she added.
Meanwhile, advocates have also expressed frustration over the limited amount of funding for social equity grants that's included in the governor's proposal.
The administration says it expects the state to bring in about $350 million in marijuana tax revenue, and the plan allocates $100 million of those funds to social equity grants over the course of four years, followed by a recurring $50 million annually.
"The parameters of that [grant program] have not been established yet," Hochul said. "This is where we want to have input from those communities to determine, does this help businesses set up retail operations in order to be in the communities legally selling marijuana? Does this create other opportunities to address job training?"
"We want to make sure that these communities also have access to the jobs and the job training," she added. "There are many ways that we can address this, and we're not going to say the answers—I think the answers lie in those communities themselves."
Activists have also pointed out that Cuomo's proposal "seeks to enhance criminal penalties for driving under the influence of marijuana and creates new criminal penalties for growing and selling marijuana without a license."
The Governor's proposal also seeks to enhance criminal penalties for driving under the influence of marijuana and creates new criminal penalties for growing and selling marijuana without a license.

We need #MarijuanaJustice, not new marijuana crimes. cc: @startsmartNY @DPA_NY https://t.co/hGswBqoF9p

— Brooklyn Defender Services (@BklynDefender) January 22, 2021
All that said, the governor's budget plan—which includes legalization language for the third year in a row—is not the finished product, as Hochul pointed out. Rather, it represents a starting point for negotiations with his office and the legislature, where other reform bills have been introduced for this session.
And unlike in past sessions, the legislature will have more influence this year after Senate Democrats secured a supermajority in the November election. If the governor were to veto any bill over details he didn't like, they could potentially have enough votes to override him.
Advocates are confident that lawmakers will recognize the potential consequences of provisions they see as problematic and will work to remove or revise them as the legislature takes up the issue.
To that end, New York's legal cannabis market could end up looking more like what's outlined in a bill introduced by Sen. Liz Krueger (D) and 18 cosponsors at the beginning of this month. The legislation would make it so adults 21 and older would be able to purchase cannabis and cultivate up to six plants for personal use.
It would also provide for automatic expungements for those with prior cannabis convictions and it also includes low- or zero-interest loans for qualifying equity applicants who wish to start marijuana businesses.
In any case, there's growing recognition in the state that legalization is an inevitability.
The top Republican in the New York Assembly said last month that he expects the legislature to legalize cannabis this coming session.
Senate Majority Leader Andrea Stewart-Cousins (D) said in November that she also anticipates that the reform will advance in 2021, though she noted that lawmakers will still have to decide on how tax revenue from marijuana sales is distributed.
Cuomo also said that month that the "pressure will be on" to legalize cannabis in the state and lawmakers will approve it "this year" to boost the economy amid the health crisis.
The push to legalize in New York could also be bolstered by the fact that voters in neighboring New Jersey approved a legalization referendum in November.
Separately, several other bills that focus on medical marijuana were recently prefiled in New York, and they touch on a wide range of topics—from tenants' rights for medical cannabis patients to health insurance coverage for marijuana products.
Washington Lawmakers Approve Marijuana Homegrow Bill In Committee