New Resolution Demands Congress Apologize For Failed Drug War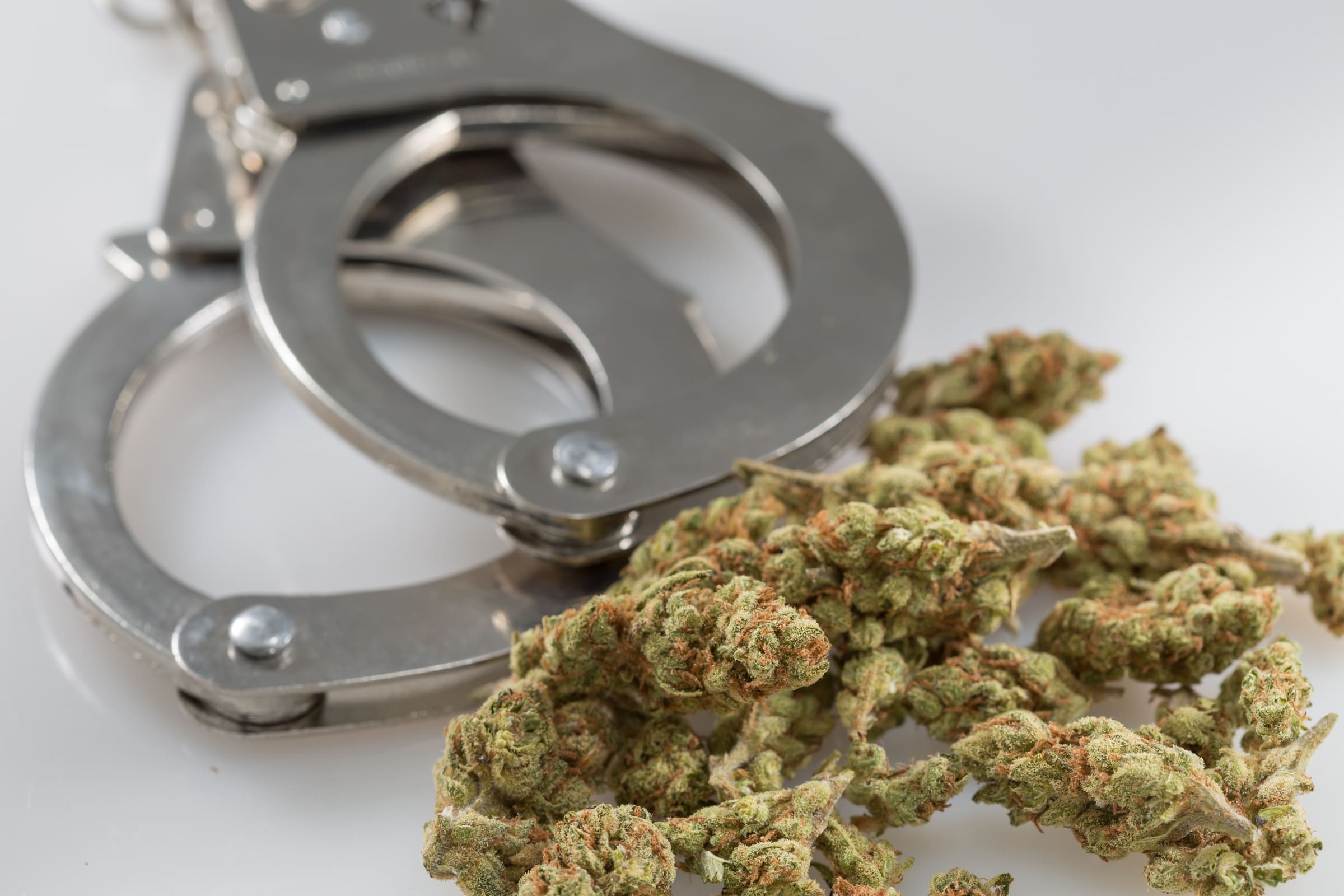 Congress must recognize the failures of the war on drugs and apologize to the individuals and communities that have been harmed in its wake, a new House resolution implores.
The measure was introduced by Rep. Bonnie Watson Coleman (D-NJ), a member of the Congressional Black Caucus (CBC) and co-chair of the Congressional Caucus on Black Women and Girls (CBWG), on Tuesday. It calls on the House of Representatives to acknowledge the racist underpinnings of the drug war, the excess spending on drug enforcement efforts and the need to treat drug addiction as a public health, rather than criminal justice, issue.
According to the @DrugPolicyOrg, in 2016 the US made over 1.5 million arrests for drug law violations with 84 percent of those for possession only. This policy is not sustainable; it needs to change.

— Rep. Bonnie Watson Coleman (@RepBonnie) June 13, 2018
We need to acknowledge that the War on Drugs didn't just fail; it was a failure to stay true to the values of equality and fairness that we hold dear. All drug use, opioid, cocaine, and otherwise, should be treated as an addiction, not criminal behavior.

— Rep. Bonnie Watson Coleman (@RepBonnie) June 13, 2018
To that effect, I've introduced a resolution that formally expresses an apology from the US House, while also demanding that anyone suffering from the disease of addiction, receive humane treatment focused on their disease rather than punishment. https://t.co/dNKKfJ7bhh

— Rep. Bonnie Watson Coleman (@RepBonnie) June 13, 2018
"The War on Drugs didn't just fail to stem the damage of addiction, its very declaration failed to meet the values of equality and justice our nation was founded on," Coleman said in a press release. "Congress has rightly decided to tackle the opioid epidemic with evidence-based policies that seek to solve the issue of addiction. But for years, we criminalized addiction in ways that caused irreparable harm not just to users, but their families, neighborhoods, and communities."
The resolution largely focuses on the racial disparities in how drug addiction has been characterized and addressed over past decades. As the drug war heated up and substances such as crack cocaine were targeted, consumers were often treated as "criminals," whereas individuals suffering from opioid addiction are commonly described as "victims," the text of the resolution states.
"As we offer up funding and resources to address the disease of addiction among overwhelmingly White users, we must acknowledge our failures to do the same with victims of color."
The resolution reflects a growing movement in Congress to reform federal cannabis laws, with groups like the CBC emphasizing the racially disproportionate nature of drug enforcement efforts. For example, the CBC introduced a 1,300-page omnibus bill last month that called for the descheduling of marijuana and the establishment of a "reinvestment fund for communities negatively impacted by the War on Drugs."
The CBC also released a position statement last week reiterating its stance that marijuana should be decriminalized and calling for "automatic expungement for those convicted of misdemeanors for marijuana-related offenses, and an easy path to expungement for those previously convicted of felonies for marijuana-related offenses."
Congressional Black Caucus Calls For Major Marijuana Reforms
This isn't the first time House members have floated the idea of issuing a formal apology for the failed drug war.
Last year, Rep. Bobby Rush (D-IL) filed a bill that would have established a commission to study the impact of mass incarceration and forced prison labor on black Americans. It also sought answers from the commission as to whether the federal government should "offer a formal apology on behalf of the people of the United States to the African-American victims of the 'War on Drugs' and their descendants" and whether "any form of compensation to the victims of the 'War on Drugs' and their descendants is warranted."
Coleman's new resolution is supported by 27 cosponsors and a number of civil rights and drug policy organizations, including the Drug Policy Alliance, NAACP and the Sentencing Project.
Thank you @RepBonnie for introducing H.Res. 933, a resolution that apologizes for the drug war, calls out the unfair treatment of people of color under drug law enforcement & demands all future drug policies be grounded in evidence-based health solutions. #CongressionalApology pic.twitter.com/HardXdqf6R

— Drug Policy Alliance (@DrugPolicyOrg) June 13, 2018
See below the full text of the resolution: 
To acknowledge that the War on Drugs has been a failed policy in achieving the goal of reducing drug use, and for the House of Representatives to apologize to the individuals and communities that were victimized by this policy.
Whereas, until the early 1900s, most of today's illegal substances were not regulated by the Federal Government, and there was no "War on Drugs";
Whereas, in the 1930s, the first Commissioner of the Federal Bureau of Narcotics, Harry J. Anslinger, who was a strong opponent to marijuana, pushed a heavy propaganda campaign to demonize marijuana use, stating that it caused people to be violent and criminals;
Whereas much of this propaganda was racially charged against the Mexican-American community, for example as Commissioner Anslinger testified to the 75th Congress in 1937 that, "I wish I could show you what a small marijuana cigarette can do to one of our degenerate Spanish speaking residents. That's why our problem is so great; the greatest percentage of our population is composed of Spanish-speaking persons, most of who are low mentally, because of social and racial conditions";
Whereas, in 1937, the 75th Congress passed the Marijuana Tax Act which criminalized marijuana, and laws passed during the following years were introduced to institute mandatory minimum sentences for those who bought, sold, and used the drug;
Whereas over the course of the next few decades, studies conducted by scientists did not find any connection between the use of marijuana and violent behaviors, and in 1973 the Shafer Commission Report on Marijuana and Drugs concluded that, "The Commission believes that the contemporary American drug problem has emerged in part from our institutional response to drug use. … We have failed to weave policy into the fabric of social institutions.";
Whereas despite mounting evidence, the Federal Government's approach to the abuse of drugs continued to be one of criminalizing drug abuse instead of treatment;
Whereas, on June 18, 1971, President Richard Nixon declared the War on Drugs, stating that drug abuse is "public enemy number one";
Whereas the Federal Government's attitude toward drug use as a criminal problem only intensified with stricter drug laws, and the Government put little to no focus on treating those impacted;
Whereas the War on Drugs was admitted to be a move by the Nixon administration to attack his political opponents, and in 1994, President Richard Nixon's aide John Ehrlichman admitted in an interview that the War on Drugs was a tool to arrest and manipulate Blacks and liberals stating, "We knew we couldn't make it illegal to be either against the war or black, but by getting the public to associate the hippies with marijuana and blacks with heroin, and then criminalizing both heavily, we could disrupt those communities. We could arrest their leaders, raid their homes, break up their meetings, and vilify them night after night on the evening news. Did we know we were lying about the drugs? Of course we did.";
Whereas in 1986, the 99th Congress passed the Anti-Drug Abuse Act establishing, for the first time, mandatory minimum sentences for those convicted of having specific amounts of cocaine;
Whereas, in 1989, drug czar William Bennett announced a $7,900,000,000 plan to combat the drug epidemic, but 70 percent of that amount went to hiring more law enforcement personnel and building prisons;
Whereas that money could have been better used to help provide treatment to the victims of those on heroin, cocaine, and other drugs;
Whereas, in 1986, the 99th Congress increased the sentences for dealing and possessing crack cocaine, and in a few years, enhanced law enforcement presence loomed over and aggressively policed communities of color;
Whereas to this day, these laws greatly target communities of color, dramatically increasing the incarceration rate of these communities and imposing a stigma that people of color are the main users of drugs, despite White Americans using at a similar if not greater rate;
Whereas Professor of Sociology at the University of California Santa Cruz, Craig Reinarman, and Professor of Sociology at Queens College, Harry G. Levine, studied the use of crack cocaine in the United States and later published in their book, entitled "Crack in America", which stated that, "In the spring of 1986, American politicians and news media began an extraordinary anti-drug frenzy that ran until 1992. Newspapers, magazines and television networks regularly carried lurid stories about a new 'epidemic' or 'plague' of drug use, especially of crack cocaine. They said this 'epidemic' was spreading rapidly from cities to the suburbs and was destroying American society. It is certainly true that the United States has real health and social problems that result from illegal and legal drug use. But it is certainly also true that the period from 1986 through 1992 was characterized by anti-drug extremism.";
Whereas the use of opiates such as oxycodone, hydrocodone, methadone, heroin, and fentanyl has skyrocketed since the late 1990s and the amount of prescription opioids legally sold nearly quadrupled from 1999 to 2010, despite no change in the amount of pain that Americans reported;
Whereas the National Center for Health Statistics suggested that there were more than 64,000 drug overdose deaths in 2016, and that a majority of these deaths come from synthetic opioids like fentanyl;
Whereas these drug overdoses have become the leading cause of accidental death, surpassing car accidents;
Whereas, on March 29, 2017, President Donald Trump signed an Executive order to establish the President's Commission on Combating Drug Addiction and the Opioid Crisis, and in a preliminary report the Commission has recommended that the opioid crisis, among other things, should be "declared a national emergency under either the Public Health Service Act or the Stafford Act";
Whereas many scholars, journalists, and civic leaders have addressed the strong contrast to the urgency of helping those impacted by opioids compared to those who were impacted by crack cocaine and other substances during the War on Drugs;
Whereas the terminology used to describe those impacted by the opioid epidemic is "victims", and the terminology used to describe those impacted by the War on Drugs is "criminals";
Whereas if the concept of equity was considered, meaning that individuals fairly receive what they need in order to create a level playing field, the same funds and support going to help those impacted by opioids will also go to help those impacted by heroin, cocaine, and the other drugs classified in the War on Drugs;
Whereas as stated by Georgetown University Professor Michael Eric Dyson, "White brothers and sisters have been medicalized in terms of their trauma and addiction. Black and brown people have been criminalized for their trauma and addiction.";
Whereas, on October 26, 2017, President Donald Trump declared the opioid epidemic a public health emergency, which allows access to the Public Health Emergency Fund at the Department of Health and Human Services, which has only tens of thousands of dollars; and
Whereas there has been no formal action by the United States Government to treat the epidemic of drug abuse and the War on Drugs as a health issue: Now, therefore, be it
Resolved, That it is the sense of the House of Representatives that—
(1) the War on Drugs has failed to achieve its goal of reducing drug use;
(2) the War on Drugs has created conditions in the United States that has allowed the opioid epidemic to be as deadly as it is;
(3) the War on Drugs is a racially charged policy that has led to the mass incarceration of millions of Americans, disproportionately affecting communities of color, stigmatized these communities as the cause of the drug problem, and has economically, politically, and socially crippled these communities for decades;
(4) in order to help those impacted, drug use has to be seen as a health issue and not a criminal issue;
(5) the House of Representatives should seek to hereby reconsider all laws associated and consistent with the War on Drugs, and prioritizes effective, evidence-based health policy solutions for individuals and communities suffering from addiction;
(6) the House of Representatives should enact civil remedies and restorative justice for any individual who has been incarcerated or otherwise punished through the Federal criminal justice system due to laws associated and consistent with the War on Drugs;
(7) Congress affirms that all individuals suffering from the disease of addiction be treated humanely, with equity and respect as all people struggling with any other health matter; and
(8) the House of Representatives hereby apologizes to the individuals and communities harmed through the War on Drugs and acknowledges that actions by this body have demonized and crim­i­nal­ized addiction for more than 80 years instead of accurately treating it as a health concern.
Mississippi Supreme Court Overturns Medical Marijuana Legalization Ballot That Voters Approved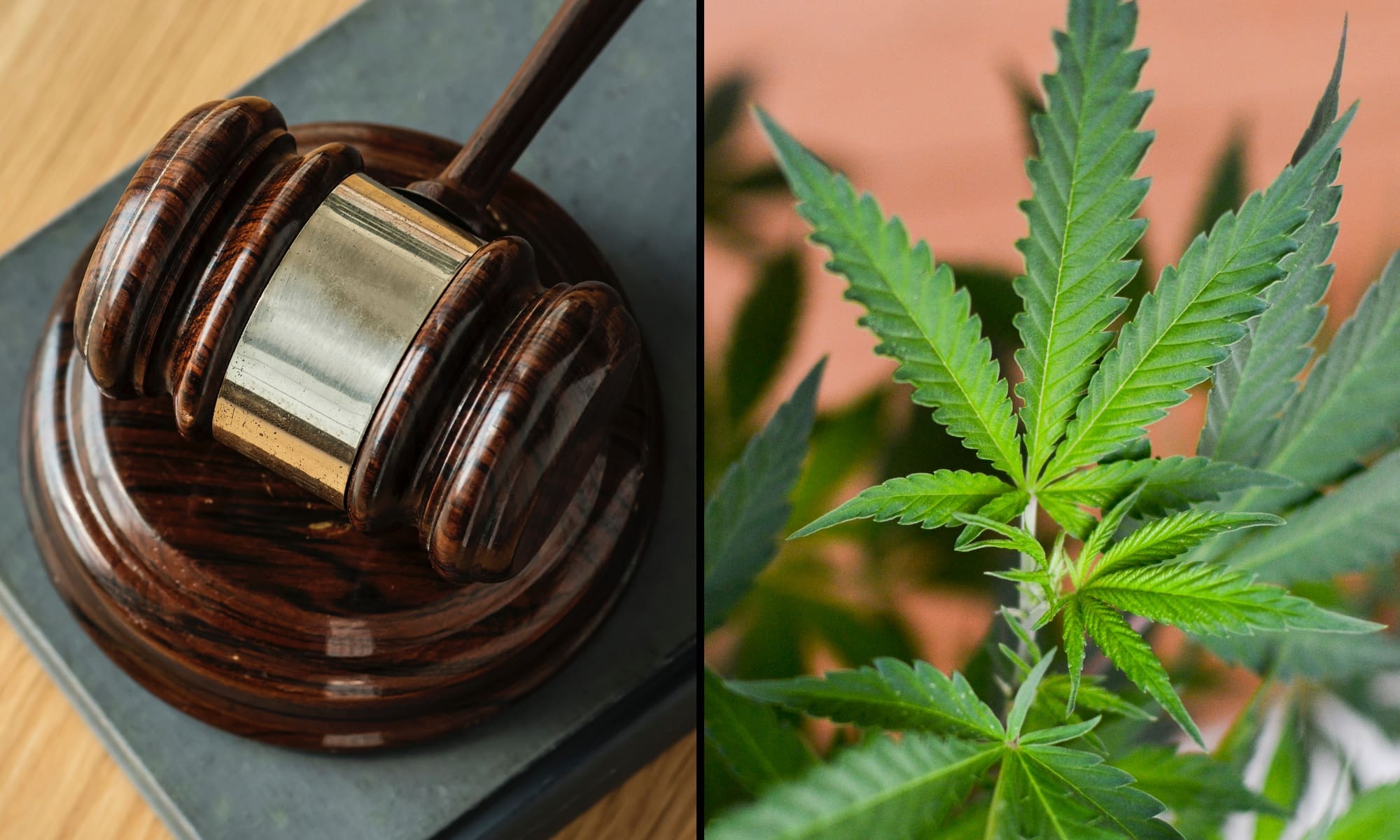 A voter-approved initiative to legalize medical marijuana in Mississippi has been overturned by the state Supreme Court.
On Friday, the court ruled in favor of a Mississippi mayor who filed a legal challenge against the 2020 measure, nullifying its certification by the Secretary of State. The lawsuit was unrelated to the merits of the reform proposal itself, but plaintiffs argued that the constitutional amendment violated procedural rules for placing measures on the ballot.
While the court acknowledged that a "strong, if not overwhelming, majority of voters of Mississippi approved Initiative 65" to legalize medical cannabis in the state, Madison Mayor Mary Hawkins Butler's (R) petition was valid for statutory reasons.
Madison's challenge cites a state law stipulating that "signatures of the qualified electors from any congressional district shall not exceed one-fifth (1/5) of the total number of signatures required to qualify an initiative petition for placement upon the ballot." But that policy went into effect when Mississippi had five congressional districts, and that's since been reduced to four, making it mathematically impossible to adhere to.
The secretary of state and other officials pushed back against the lawsuit and argued that a plain reading of the state Constitution makes it clear that the intention of the district-based requirement was to ensure that signatures were collected in a geographically dispersed manner—and the result of the campaign met that standard.
But in the court's 6-3 ruling released on Friday, the justices said that their hands were tied. The legislature or administration might be able to fix the procedural ballot issue, but it had to follow the letter of the law.
"We find ourselves presented with the question squarely before us and nowhere to turn but to its answer," the decision states. "Remaining mindful of both the November 3, 2020 election results and the clear language in section 273 seeking to preserve the right of the people to enact changes to their Constitution, we nonetheless must hold that the text of section 273 fails to account for the possibility that has become reality in Mississippi."
In sum, a Census-driven change in the number of congressional districts in Mississippi "did, indeed, break section 273 so that, absent amendment, it no longer functions," meaning there's no legal way to pass a constitutional ballot initiative in the state.
"Whether with intent, by oversight, or for some other reason, the drafters of section 273(3) wrote a ballot-initiative process that cannot work in a world where Mississippi has fewer than five representatives in Congress. To work in today's reality, it will need amending—something that lies beyond the power of the Supreme Court."
"We grant the petition, reverse the Secretary of State's certification of Initiative 65, and hold that any subsequent proceedings on it are void," the court ruled.
One justice who dissented said that the district-based requirement is arbitrary as it concerns Mississippi elections. While the federal government defines the state as having four congressional districts, the state Constitution "lays out the five districts," and "there have been zero changes to the five districts" as far as the state's laws are concerned.
In any case, this marks a major defeat for cannabis reform activists in the state who collected more than 214,000 signatures for their measure and saw 68 percent of voters approve it last year.
Under the voter-approved initiative, patients with debilitating medical issues would have been allowed to legally obtain marijuana after getting a doctor's recommendation. The proposal included 22 qualifying conditions such as cancer, chronic pain and post-traumatic stress disorder, and patients would have been able to possess up to 2.5 ounces of marijuana per 14-day period.
There was an attempt in the legislature to pass a bill to legalize medical marijuana in the event that the court overruled the voter-approved initiative, but it failed to be enacted by the session's end.
This is the latest state Supreme Court setback to affect cannabis reform efforts.
Last month, the Florida Supreme Court dealt a critical blow to marijuana activists working to legalize marijuana in the state—killing an initiative that hundreds of thousands of voters have already signed and forcing them to start all over again if they want to make the 2022 ballot.
While a Nebraska campaign collected enough signatures to qualify a reform initiative in 2020, the state Supreme Court shut it down following a legal challenge. It determined that the measure violated the state's single-subject rule, much to the disappointment of advocates.
In South Dakota, the fate of an adult-use legalization initiative that voters approved last November is also in the hands of the state's Supreme Court, where a sheriff is challenging its constitutionality based on a single subject rule as well.
Opponents to a Montana marijuana legalization measure that was approved by voters have also filed lawsuits contesting the voter-approved initiative for procedural reasons, arguing that its allocation of revenue violates the state Constitution. While the state Supreme Court declined to hear the case last year, it did not rule on the merits and left the door open to pursuing the case in district and appeals court, which plaintiffs then pursued.
Read the Mississippi Supreme Court ruling on the medical cannabis initiative below: 
Mississippi Supreme Court m… by Marijuana Moment
Congressional Bill Filed To Protect Marijuana Consumers From Losing Public Housing
Photo elements courtesy of rawpixel and Philip Steffan.
Congressional Bill Filed To Protect Marijuana Consumers From Losing Public Housing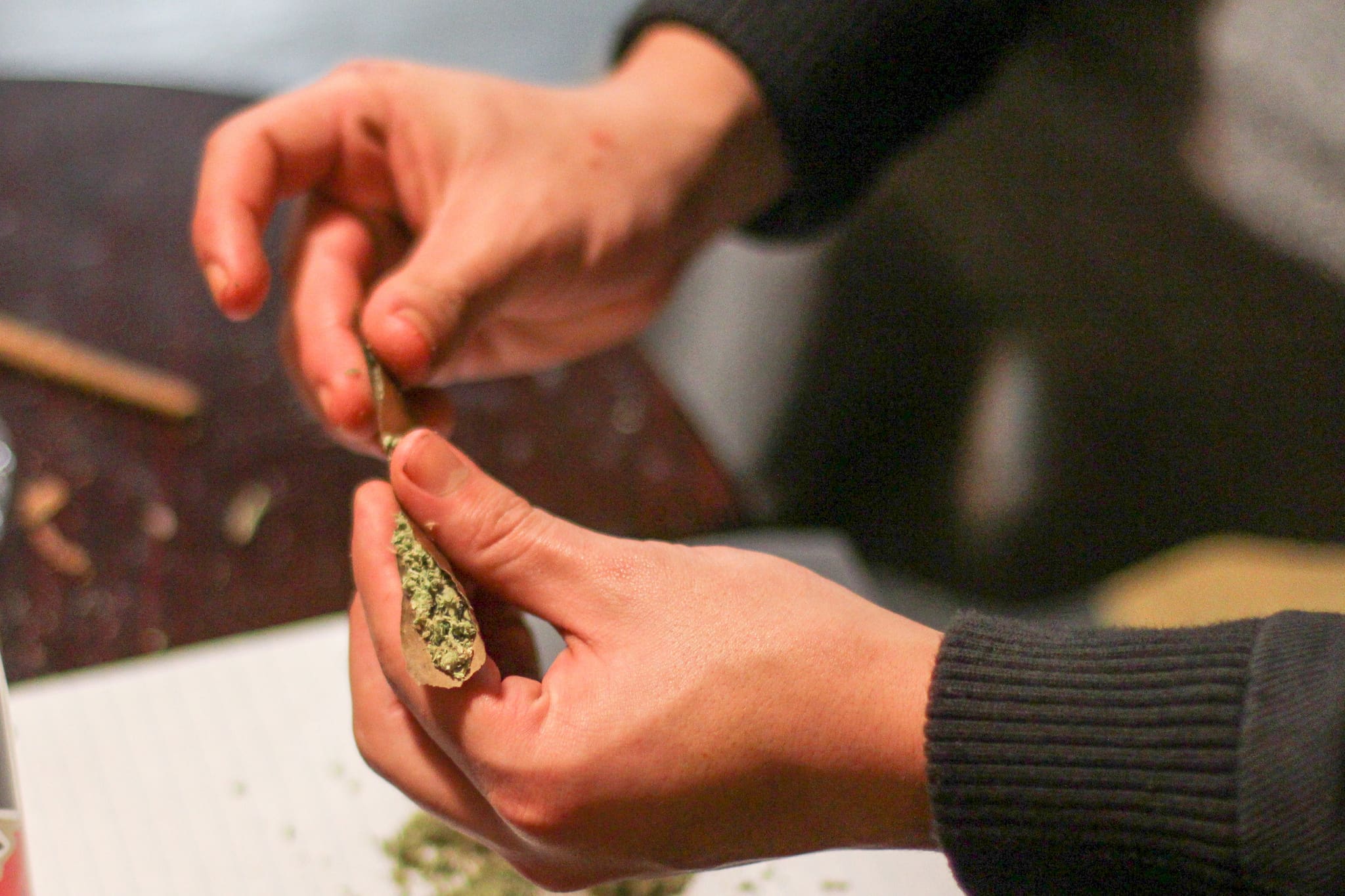 A congresswoman on Thursday reintroduced a bill that would allow people living in federally assisted housing to use marijuana in compliance with state law without fear of losing their homes.
As it stands, people living in public housing are prohibited from using controlled substances in those facilities regardless of state law, and landlords are able to evict such individuals. But the bill from Rep. Eleanor Holmes Norton (D-DC) would change that.
It would provide protections for people living in public housing or Section 8 housing from being displaced simply for using cannabis in states that have legalized it for medical or recreational purposes.
"Individuals living in federally assisted housing should not be denied admission, or fear eviction, for using a legal product," Norton said on Thursday. "Adult use and/or medical marijuana is currently legal in 36 states and the District of Columbia, and over 90 percent of Americans support legalized medical marijuana."
The legislation would also require the head of the Department of Housing and Urban Development (HUD) to enact regulations that restrict smoking marijuana at these properties in the same way that tobacco is handled.
"HUD, like DOJ, should not be allowed to enforce federal marijuana laws where states have taken action to legalize marijuana," the congresswoman said, referring to a congressionally approved rider that prevents the Department of Justice from interfering with state medical cannabis laws.
Norton filed earlier versions of the Marijuana in Federally Assisted Housing Parity Act in 2018 and 2019, but they did not receive hearings or votes.
In 2018, a Trump administration official said that she was working to resolve conflicting federal and state marijuana laws as it applies to residency in federally-subsidized housing, but it's not clear what came of that effort.
Rep. Alexandria Ocasio-Cortez (D-NY) also raised the issue during a committee hearing in 2019, pressing former HUD Secretary Ben Carson on policies that cause public housing residents and their families to be evicted for committing low-level offenses such as marijuana possession.
She pointed to two specific HUD policies: the "one strike" rule, which allows property managers to evict people living in federally assisted housing if they engage in illicit drug use or other crimes, and the "no fault" rule, which stipulates that public housing residents can be evicted due to illicit drug use by other members of their household or guests—even if the resident was unaware of the activity.
Ocasio-Cortez and then-Sen. Kamala Harris (D-CA) also filed legislation that year that would protect people with low-level drug convictions from being denied access to or being evicted from public housing.
Sen. Jeff Merkley (D-OR) also introduced an affordable housing bill last year that included a provision to prevent landlords from evicting people over manufacturing marijuana extracts if they have a license to do so.
Read the text of the marijuana housing legislation below: 
Norton cannabis housing bill by Marijuana Moment
Drug Possession Is Officially A Crime Again In Washington, But As A Misdemeanor Instead Of Felony
Photo courtesy of Martin Alonso.
FDA Clears Researchers To Study MDMA Use By Therapists Being Trained In Psychedelic Medicine
The Food and Drug Administration (FDA) has already authorized clinical trials into the therapeutic potential of MDMA for patients with post-traumatic stress disorders—but now it's given the green light to a psychedelics research institute to expand its studies by administering the substance to certain therapists.
Volunteer therapists who are being trained to treat people with PTSD will be able to participate in the Phase 1 trials to gain personal experience with the treatment option. This is a complementary research project that comes as the Multidisciplinary Association for Psychedelic Studies (MAPS) is in the process of conducting Phase 3 trials involving people with the disorder.
The development comes months after Canadian regulators announced that certain therapists would be allowed to take psilocybin in order to gain a better understanding of the psychedelic when treating patients.
MAPS sought permission to proceed with the therapist-specific trials in 2019, but FDA placed them on a 20-month hold because of concerns about the merits, risks and credentials of investigators. MAPS appealed that hold, providing evidence about the study's scientific value and ability of its staff, and FDA cleared them on Tuesday.
The U.S. FDA granted MAPS' appeal of the clinical hold on the Phase 1 #research study to assess the safety and psychological effects of #MDMA-assisted #therapy in healthy volunteer therapists.

Read the full press release: https://t.co/1PUJ9mpIQk pic.twitter.com/MnEyUSY6TB

— MAPS (@MAPS) May 13, 2021
The organization "chose to dispute" FDA's hold not just because of the impact it had on the planned studies, "but in an attempt to resolve an ongoing issue with the FDA regarding investigator qualifications across studies," it said in a press release on Wednesday.
"While the term 'dispute' may seem adversarial, this process can actually strengthen the relationship and trust between us and our review Division and ensures the Division has support on this project from the [FDA] Office of Neuroscience," MAPS Public Benefit Corporation (PBC) CEO Amy Emerson said. "This decision demonstrates how our strategic, data-driven strategy in challenging the FDA rulings can be successful."
Now MAPS is able to launch the Phase 1 clinical trials into MDMA-assisted therapy for therapists.
It will be designed to "measure development of self-compassion, professional quality of life, and professional burnout among clinicians delivering the treatment to patients," the association said.
Getting personal experience with the substance "is widely considered to be an important element in preparation and training to deliver psychedelic-assisted therapies."
This will "support the goals of the MDMA Therapy Training Program to provide comprehensive training to future providers," and it "builds capacity to deliver quality, accessible care to patients, pending approval of MDMA-assisted therapy as a legal prescription treatment," MAPS PBC Director and Head of Training and Supervision Shannon Carlin said.
FDA first granted MAPS's request for an emergency use authorization for MDMA in PTSD in 2017. The organization expects to complete its Phase 3 trails in 2022.
The scientific expansion move also comes as the psychedelics decriminalization movement continues to build in the U.S.
Nebraska Activists Relaunch Medical Marijuana Ballot Campaign After Legislative Filibuster Blocks Bill