Late-Nite TV Marijuana Humor: Colbert, Kimmel, South Park And Daily Show Have Cannabis Quips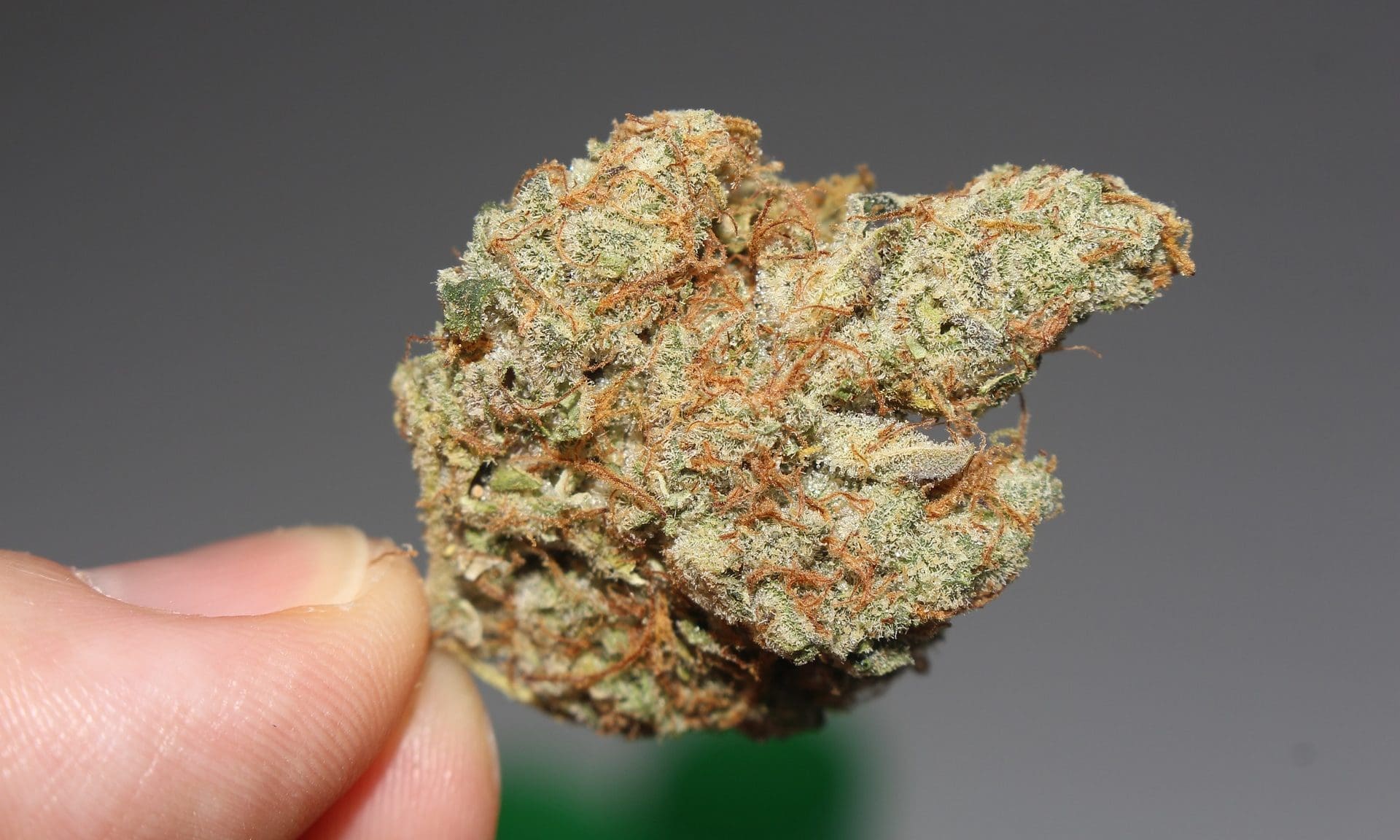 Since Canada became the largest country in the world to legalize marijuana this week, naturally it'd be on the late-night television radar. Unfortunately, as we see global cannabis policy progressing, comedy largely doesn't seem to be catching up.
Late Show host Stephen Colbert, for example, suggested during an opening monologue this week that Canada's national anthem would turn into "Oh, Cannabis, I'm staring at my hand."
A mock Canadian tourism ad followed, but the piece fell into many of the already played out stoner stereotypes. A voice with a Canadian accent starts talking about the reasons to visit our neighbors to the north, including legal marijuana, then gets distracted.
"Visit today," the voice says, "because you'll never know if we'll be here tomorrow." Then the faux philosophical pondering begins. The most confusing part of the ad is a Barenaked Ladies song popping up. Is the 90s one hit wonder an artist marijuana consumers really relate to? Maybe they're big in Canada and Americans have no idea, like all-dressed chips. Either way, we should expect more sophisticated humor from the current king of late night TV.
And then Trevor Noah brought up Canadian cannabis legalization on The Daily Show.
He referred to the home of hockey and maple syrup as America's so-called "Plan B,", a nod to the idea that many Americans might move north due to the current leadership or, you know, so many other reasons. Noah went on to say the country has lots of elements that we south of the border envy. Silly things to some U.S. citizens like universal health care and a "handsome, not-crazy leader." And, of course, now legal weed, too.
Most of his jokes landed and stayed away from the traditional heavy peaches of marijuana humor.
"I assumed that they were all already high up there. I mean have you seen their horses?" he said as a picture of a moose appeared next to him, a joke that got some laughs—certainly not a cannabis quip I've heard before. He then expressed his frustration with the relative progress in Canada compared to the U.S., because New Yorkers and their well-known high tempers could really use marijuana, he said. Mr. Noah could be closer to getting what he wants after the elections this November.
South Park got in on the marijuana fun, too.
And turning the focus back to the States, South Park's recent episode featured Stan's dad Randy moving the family out of town and onto a cannabis farm. The Marshes get uprooted because Stan's sister is bribing the recess monitor to look the other way when they vape nicotine, and Randy just can't handle it anymore.
The cannabis farm on which the Marshes take up residence, also known as a "Colorado farm," is nestled in with a handful of other marijuana cultivation facilities. Shortly after the Marsh's Tegridy Farms is up and running, Randy gets approached by an executive from a vaping company. Offended at his offer and defending his "tegridy," Randy turns him down. The exec walks away and yells back "You can be a part of progress, or you can be run over by it!"
The irony here shouldn't be lost on any marijuana reform advocate. Eventually one of Randy's neighbors sells out to the vape company. Then the episode comes to a neat and satisfying conclusion. Life goes on in South Park. The episode does seem to toss around hemp and marijuana almost interchangeably. Other than that, the whole story is as poignant a commentary on the green rush as South Park could do it. A well-done country music parody accompanies the family's move:
Randy enjoys life on the farm. Watch the full episode, "Tegridy Farms" for free now – https://t.co/lEsTsW7qfp #southpark22 pic.twitter.com/ZSLg0GsKN3

— South Park (@SouthPark) October 18, 2018
And even Jimmy Kimmel gave pot some screen time.
The normally LA-based host debuted a California Guide to Getting a Medicinal Marijuana Card as part of an away show from Brooklyn. It was a gift to New Yorkers, he said, in light of Brooklyn getting their first dispensary.
Kimmel explained that since California has had medical marijuana for so long he thought they could help their friends in the Empire State.
The list of "reasons we used in LA" to get a medical marijuana prescription were hilarious and timely. "I'm depressed that my avocado turned brown" and "I'm worried that Donald Trump might be president one day" were some of the best.
Voters In Seven States Will See These Marijuana Questions On Election Day