Kentucky Lawmakers Approve Medical Marijuana Bill In Committee Vote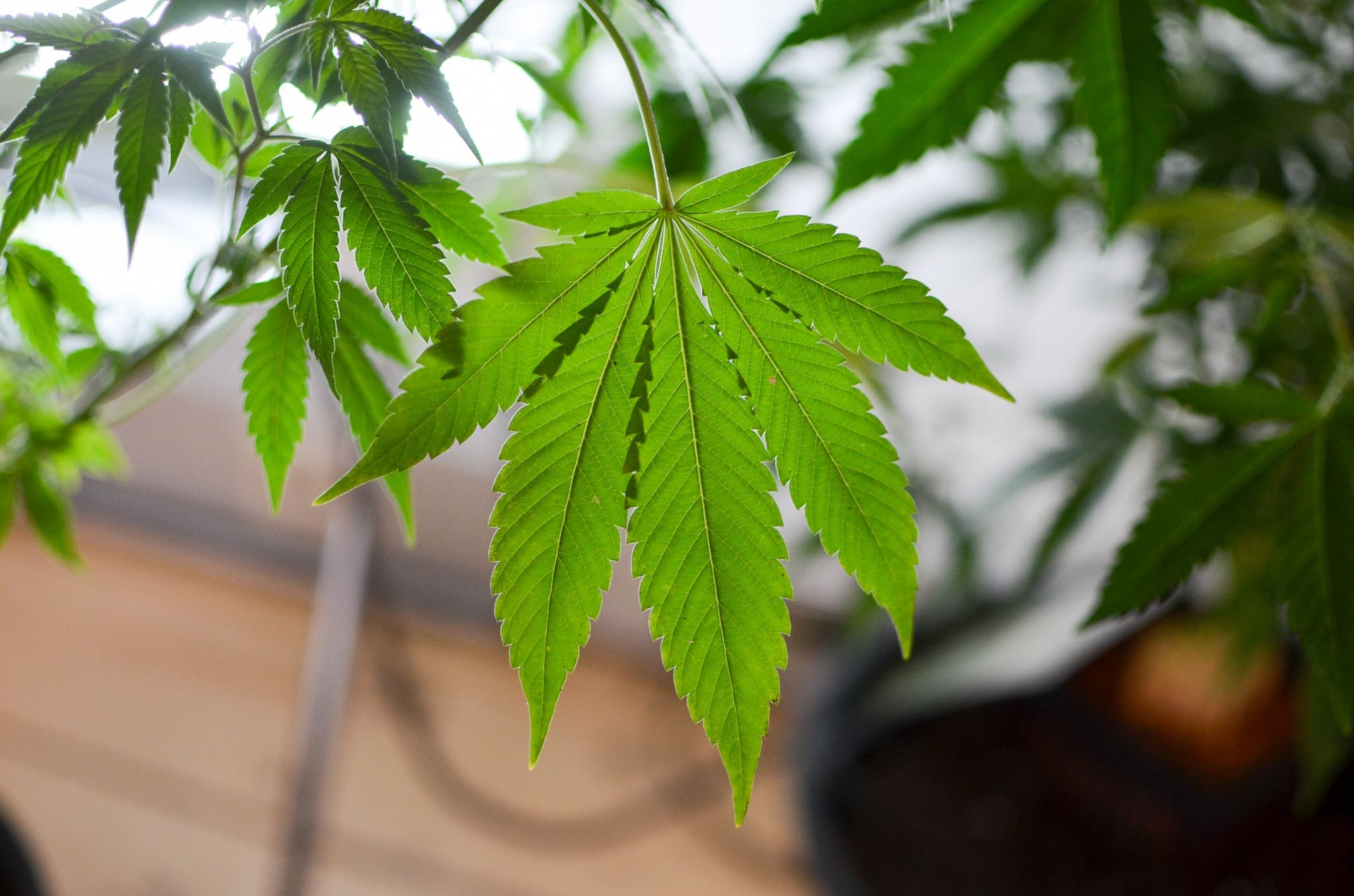 For the second consecutive year, a Kentucky legislative committee has voted to approve a bill to legalize medical marijuana. The proposal still faces an uphill battle, but one of the leading opponents of last year's effort to legalize conceded that there's "a narrow path" to it becoming law this time around.
Supporters at Wednesday's hearing by the Judiciary Committee, which drew such large crowds that staffers had to open a separate overflow room in the Capitol, clashed on familiar grounds. Legalization advocates noted the established benefits of medical cannabis and praised the bill's reliance on scientific evidence. Opponents worried about the possibility of creating public health risks and stressed that too much about marijuana that is still unknown.
"We just need a little more clarity," said Rep. Kim Moser (R), who voted no on the measure and was skeptical that lawmakers should be making decisions about medicine at all. "We don't have clear answers to the indications, we don't know how to dose this medication. It's not a medication yet."
Others worried that the bill could normalize cannabis use or lead to various social ills, such as increased traffic accidents and homelessness.
Supporters, meanwhile, made the case that the bill represents a thoughtful, reasonable medical marijuana system, which most Kentuckians say they support in polls.
"We tweaked the bill over the summer," Rep. Jason Nemes (R), the legislation's lead sponsor, told the committee. "We made some changes to it. We've been through this before. It's a big issue for Kentucky."
Ultimately the measure passed on a 17-1 vote on Wednesday, drawing cheers from the audience. Some lawmakers expressed reservations about details of the bill but said that it nevertheless represents a step forward.
"I see this as a useful tool in the toolbox for doctors and an awesome option for people who don't want to be addicted to narcotics," said Rep. Chris Harris (D), who voted yes on the bill.
Reps. Nima Kulkarni (D) and Reginald Meeks (D) also voted yes but warned that the legislation threatens to benefit large corporations over small farmers and other business owners.
Legalization advocates cheered the panel's vote to advance the issue.
"Kentuckians have been waiting far too long for safe, legal access to cannabis for medical use," Matt Simon, legislative analyst at the pro-legalization Marijuana Policy Project, said in a statement after the vote. "Patients and doctors in other states have learned through experience that cannabis is beneficial as an alternative to opioids and other prescription drugs. Passing HB 136 is a moral imperative for Kentuckians who are suffering with debilitating medical conditions."
As introduced, House Bill 136 would legalize medical cannabis in Kentucky and regulate its use. It would establish a limited list of qualifying conditions and create an oversight system to regulate and tax commercial sales. Smoking raw cannabis would be forbidden under the bill, although flower could be sold by dispensaries for other uses.
With the Judiciary Committee's approval, the bill now heads to the full House floor.
The same panel last year approved a medical marijuana bill but it did not receive floor consideration by the end of the session. Supporters said Wednesday that the current legislation is a better version that deserves to be passed.
Dr. Jeff Block, an anesthesiologist and addiction specialist who helped Florida set rules and regulations for its medical marijuana program, told lawmakers that the bill's list of qualifying conditions, for example, reflects "high-quality, evidence-based data" about what ailments cannabis has been scientifically shown to treat effectively. He noted that the bill allows for the addition of new qualifying conditions as more evidence becomes available.
Eric Crawford, who was in a 1994 car accident that left him quadriplegic, reminded lawmakers that thousands of Kentucky patients already use medical marijuana to treat their conditions. Some of those patients seek alternatives after traditional therapies don't work, while others choose cannabis in order to avoid more dangerous drugs.
"Narcotics make me out of my mind," Crawford told the panel. "They make me high and unable to function. I haven't had an opioid in more than six years."
"You think we're all criminals," he added. "What would you do if you had a lifelong illness and cannabis helped you?"
Nemes, the bill's sponsor, later replied that if cannabis could help his wife or children, "I would break the law in a New York minute."
The issue has overwhelming support of Kentucky residents. Nine out of 10 Kentuckians said in a recent poll that they support legalizing medical cannabis, up from 78 percent in 2012.
While less than half of respondents said they support broader recreational legalization, support for medical marijuana was strong across party lines: 95 percent of Democrats, 92 percent of independents and 90 percent of Republicans said they support legalization.
If the measure is approved by the House, it will also need to clear the Senate to be enacted. Senate President Robert Stivers (R), widely seen as one of the main legislative opponents to medical marijuana legislation, admitted last month that there's a possibility of the bill squeaking through.
"I know that Representative Nemes is trying hard and that he is modifying and amending," Stivers told Kentucky Today, "and I think there is a path, but it is a narrow path."
Kentucky Gov. Andy Beshear (D), who was elected in November, has said he supports medical cannabis legalization. "I would vote for it because I've seen the impact opioids have had on every Kentucky community," he said during last year's campaign.
"So many Kentucky families have seen a loved one fall into addiction, and their lives have been devastated," he said. "If medical marijuana is an alternative and gives people the chance to get pain relief without being subjected to opioids, I think it's something we've got to explore."
Top Pro-Trump Lawmaker: Congress Will Ignore President's Push To End Medical Marijuana Protections
Photo courtesy of Philip Steffan.
People Could Still Be Denied These Jobs Over Marijuana Use Under New York City Drug Testing Exemptions
New York State might not be legalizing marijuana this year, in large part due to complications from the coronavirus outbreak, but at least many of those still in the workforce in New York City won't risk being denied jobs over a positive THC test thanks to a local law that goes into effect next month. And now a city commission is proposing regulations on who exactly will be protected from pre-employment cannabis testing.
The New York City Commission on Human Rights proposed a rule, which was published in The City Record on Tuesday, that
When the City Council first approved the legislation—which was enacted without Mayor Bill de Blasio's (D) signature last year—it included language carving out exceptions from the prohibition on testing for those applying to certain jobs such as police officers and people charged with supervising or caring for children, as well as positions "tied to a federal or state contract or grant."
The law, which goes into effect starting May 10, also exempts jobs with "the potential to significantly impact the health or safety of employees or members of the public."
To that end, these new proposed regulations from the commission seek to explain exactly what constitutes such a position.
Here's who would still be subject to pre-employment drug testing under the proposal:
1) People in jobs that require them to regularly be on active construction sites,
2) those who regularly operate heavy machinery,
3) those who regularly work with power or gas utility lines,
4) those who use a motor vehicle on approximately a daily basis and
5) those for whom impairment "would interfere with the employee's ability to take adequate care in the carrying out of his or her job duties and would pose an immediate risk of death or serious physical harm to the employee or to other people."
"These broad, vague exceptions—which include anyone who drives daily—make no more sense than requiring anyone who ever drives a car to permanently abstain from alcohol," Karen O'Keef, state policies director with the Marijuana Policy Project, told Marijuana Moment. "Cannabis stays in one's system for over a month, so a positive test has nothing to do with if a person is impaired at work. The only exception that should apply is when federal law or contracts require pre-employment drug screening."
The commission also clarified in the proposed rule that "a 'significant impact on health and safety' does not include concerns that a positive test for tetrahydrocannabinols or marijuana indicates a lack of trustworthiness or lack of moral character."
A public comment period is now open for people to weigh in. Feedback will be accepted until April 16, the day the commission is scheduled to hold a hearing on the issue.
In addition to passing the pre-employment cannabis testing ban last year, the City Council also approved resolutions to make it so simple cannabis possession alone doesn't warrant the removal of a child from a guardian and to require the New York Department of Health to create hospital drug testing regulations for pregnant women or those giving birth, "including informing patients of their rights before any discussion of drug use or drug testing."
Advocates have celebrated the modest reform victories, but the sting of a defeat on statewide legalization is still fresh. While Gov. Andrew Cuomo (D) included legal cannabis in his budget proposal earlier this year and repeatedly insisted that the policy change be pursued through that vehicle, he said over the weekend that the prospect is "effectively over" for 2020.
Lawmakers in favor of legalization had signaled that might be the case as the state grappled with the COVID-19 pandemic, forcing them to shift legislative priorities. That said, there is a revised legalization bill that was recently introduced which could theoretically be taken up later this year if lawmakers opt to reconvene.
Businesses That 'Indirectly' Work With Marijuana Industry Ineligible For Federal Coronavirus Loans
This story was updated to include comment from MPP.
Photo courtesy of Chris Wallis // Side Pocket Images.
National Psychedelics Advocacy Group Takes Next Step In Movement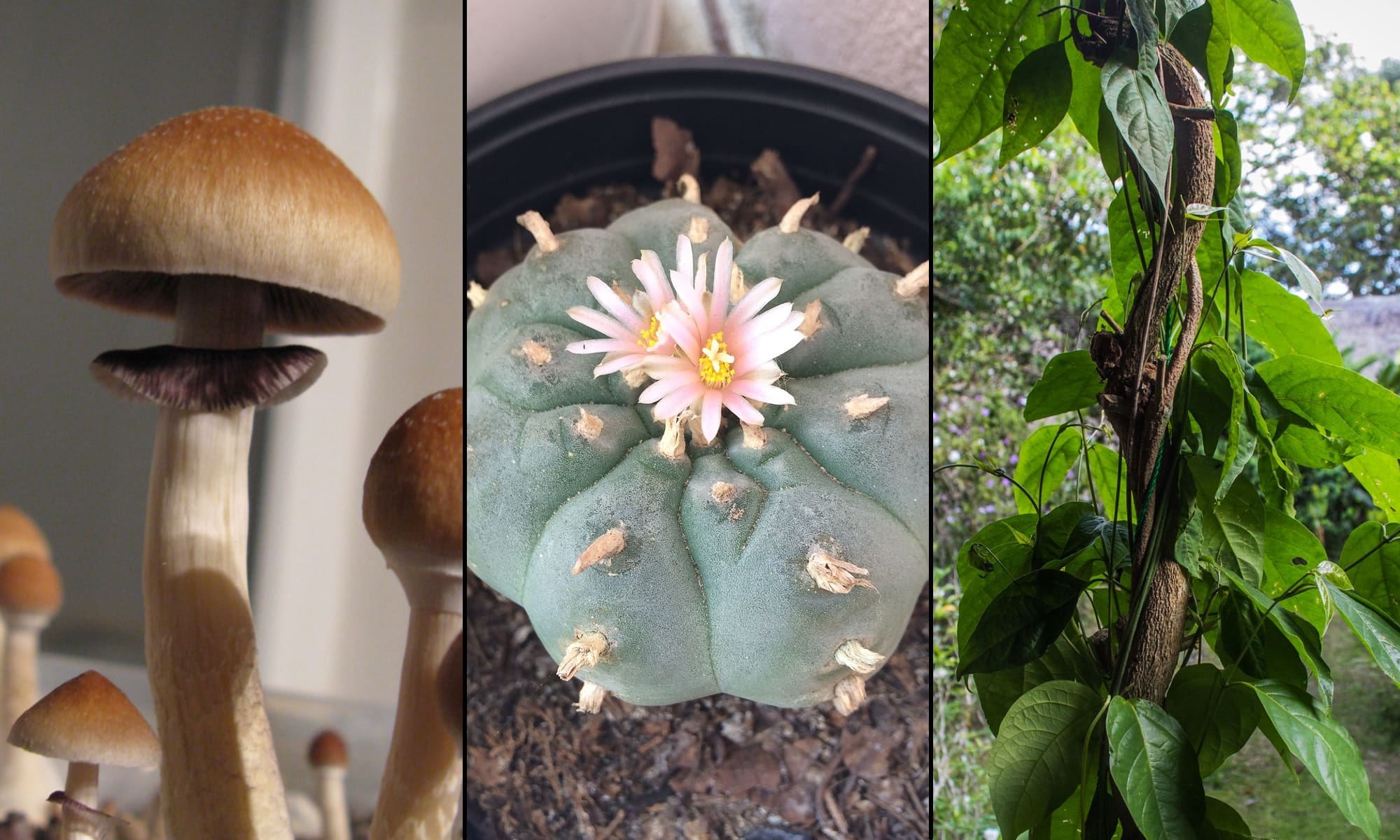 A Denver-based psychedelics advocacy group announced last week that it has secured a nonprofit status that will enable it to better empower activists, educate the public and pave a path so that people ultimately have equitable access to entheogenic substances such as psilocybin mushrooms.
The Society for Psychedelic Outreach, Reform and Education, or SPORE, is a national organization that first came online last year. Its launch followed the nation's first successful effort to decriminalize psilocybin in Denver—a breakthrough that has inspired a slew of local and state campaigns to change psychedelics policies.
In a press release, SPORE Executive Director Kevin Matthews, who led the Denver campaign, said the group "will help organize the psychedelic constituency into a unified community to create the foundation for equitable psychedelic reform in the United States and globally, starting right here in Colorado."
It's no light task. And to that end, SPORE also announced that it is being fiscally sponsored by the New York-based nonprofit Reconsider, which will allow it to accept tax-deductible contributions. The wellness company Dr. Bronner's Magic Soaps also recently donated $50,000 to the group.
Marijuana Moment caught up with Matthews and asked about his vision for SPORE, its plans when it comes to advancing psychedelics reform and what "equitable psychedelic reform" really means. This interview has been lightly edited.
Marijuana Moment: SPORE has high aspirations, but you've emphasized that the mission starts in Colorado. Can you tell me more about that?
Kevin Matthews: We call it Mycelial Organizing, our M.O. The most important part of our work is getting Coloradoans educated, excited and engaged about the potential of psilocybin and other psychedelics as options for individual and collective healing and growth. We'd like folks to begin to consider 'collective set and setting' when exploring the potential of psychedelics to address personal issues and community/societal challenges and problems. So we're going deep in CO instead of expanding wide, for now, in order to create the best possible example of 'what happens after decriminalization.'
MM: What kind of role do you anticipate SPORE playing in the various psychedelics reform efforts happening across the country?
KM: In terms of advancing legislation or grassroots campaigns across the US, in addition to working with or assisting other groups like Decrim Nature DC, keep in mind that we're working toward 501(c)3 status, so our promotion is always through the lens of education. We have, in fact, been lightly working behind the scenes for months with many of the other Decriminalize Nature groups, providing resources, bridge-building, and facilitating dialogue.
MM: Finally, could you to explain what it means to have "equitable psychedelic reform"?
KM: 'Equitable psychedelic reform in the United States and globally' looks not only like safe, responsible and inexpensive access for everyone (whether they're growing mushrooms at home for personal use or seeing an above-board integration services provider), but also prioritizing diversity, respecting traditional use and the wisdom of the elders who've worked with these medicines for thousands of years and making sure that those folks not only have a voice but are participating (if they choose) and guiding/directing the conversation.
It also means that, to the greatest extent possible, these medicines are kept in the hands of the people and not monopolized by large groups with only their bottom line in mind. We highly support local economies, local resources and local leaders because this movement must remain decentralized, just like mycelium, in order to succeed.
Equitable reform circles back around to 'collective set and setting'— how are we creating the cultural and societal conditions for psychedelic reform? To us, in addition to educating the public and mycelial organizing, this looks like fostering leadership in others so that they have the information, support, training and confidence they need to be outspoken supporters of psychedelic plant medicine whether with their family or in the broader community.
Denver Government Psilocybin Panel Sets Criteria To Track Decriminalization's Impact
Photo elements courtesy of carlosemmaskype and Apollo.
Businesses That 'Indirectly' Work With Marijuana Industry Ineligible For Federal Coronavirus Loans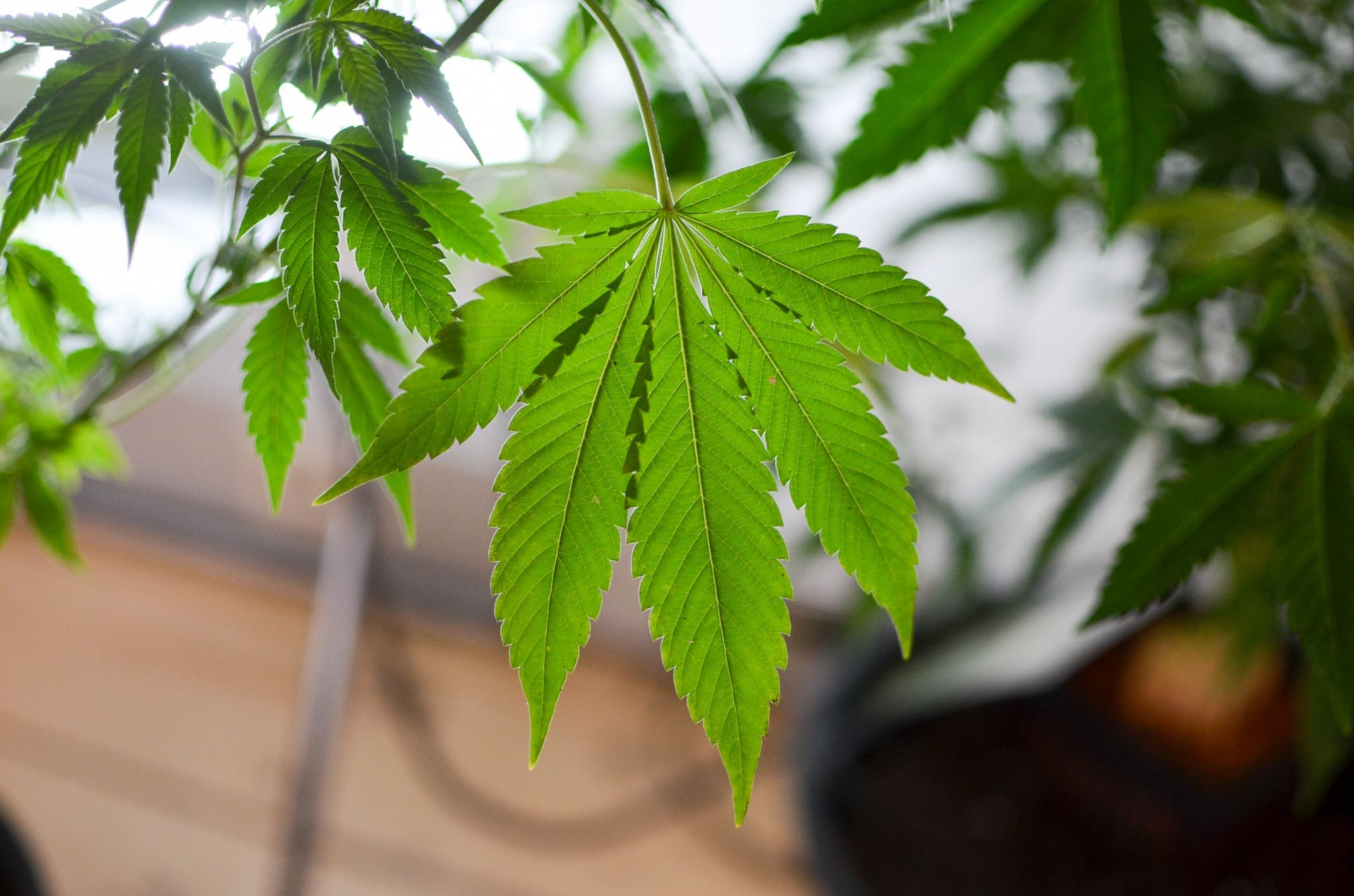 It's not just state-legal marijuana retailers and growers that stands to miss out on federal relief loans amid the coronavirus outbreak. In addition to that restriction, which the federal Small Business Administration (SBA) confirmed last month, a wide range of businesses that indirectly service the cannabis industry are also ineligible under recently enacted legislation.
The Coronavirus Aid, Relief, and Economic Security (CARES) Act, which the President Trump signed last month, provides for a Paycheck Protection Program that offers a significant amount of forgivable loans to companies with 500 or fewer employees. Cannabis businesses—as well as ancillary firms that contribute to them with products or services—are specifically excluded from those benefits, however.
In a notice about the draft rules of the CARES Act, SBA points to a document from last year outlining businesses that are generally ineligible for its programs. One section describes how "Businesses Engaged in any Illegal Activity" can't receive federal loans.
"SBA must not approve loans to Applicants that are engaged in illegal activity under federal, state, or local law," it states. "This includes Applicants that make, sell, service, or distribute products or services used in connection with illegal activity, unless such use can be shown to be completely outside of the Applicant's intended market."
"Because federal law prohibits the distribution and sale of marijuana, financial transactions involving a marijuana-related business would generally involve funds derived from illegal activity," it continues. "Therefore, businesses that derive revenue from marijuana-related activities or that support the end-use of marijuana may be ineligible for SBA financial assistance."
To that end, it's no surprise that businesses such as dispensaries and cultivation facilities would be excluded. But it's also the case that a large class of companies that indirectly work with the cannabis industry could also lose out on the benefits.
An ineligible "indirect marijuana business" is defined by SBA as "a business that derived any of its gross revenue for the previous year (or, if a start-up, projects to derive any of its gross revenue for the next year) from sales to Direct Marijuana Businesses of products or services that could reasonably be determined to aid in the use, growth, enhancement or other development of marijuana."
SBA provides specific examples of such companies. The list includes "businesses that provide testing services, or sell or install grow lights, hydroponic or other specialized equipment, to one or more Direct Marijuana Businesses; and businesses that advise or counsel Direct Marijuana Businesses on the specific legal, financial/accounting, policy, regulatory or other issues associated with establishing, promoting, or operating a Direct Marijuana Business."
Businesses that sell paraphernalia like bongs or pipes intended for cannabis use are also ineligible for the loans, SBA said.
However, the agency said its interpretation of an indirect cannabis business doesn't extend to companies that provide general services such as plumbing or tech support for laptops that marijuana firms use, for example.
The penalty for submitting an application for the relief loans with fraudulent information is up to five years in prison and up to a $250,000 under one federal statute. Another statute makes it punishable by imprisonment of up to two years and a maximum $5,000 fine. Finally, if the application was submitted to a federally insured institution, the penalty is up to 30 years in prison and up to a $1 million fine.
"As a starting point, it is incredibly unfair that state-legal cannabis companies are not eligible for these SBA loans," Josh Kappel, founding partner at Vicente Sederberg, told Marijuana Moment. "These companies pay Social Security and Medicare taxes, unemployment taxes, and, of course, federal corporate taxes. In every way, they deserve to be treated like any other business when it comes to these emergency loans."
"It is even more egregious when the SBA determines, not by law but by its own regulations, that companies will be ineligible for loans if they derived any revenue in the previous year from selling products or services to state-legal cannabis companies," he added. "In a state like Colorado, when you consider law firms, accounting firms, advertising and marketing firms, HVAC companies, lighting companies, and on and on, there are literally hundreds of small businesses that could be deemed ineligible."
Advocates are pushing for Congress to add language to future coronavirus-related spending legislation to free up access to SBA services for state-legal marijuana businesses. But it remains to be seen whether that will materialize.
Eleven senators did recently send a letter to leadership in a key committee asking that they add a provision allowing marijuana businesses to access federal loan services in an upcoming annual spending bill, however.
"While we would like to see loans available to all cannabis companies, the SBA, at the very least, should immediately modify its regulations to remove the prohibition on COVID-19-related loans to 'indirect marijuana businesses,'" Kappel said. "Countless jobs and small businesses could be at risk if they do not."
Because hemp was legalized under the 2018 Farm Bill, businesses that sell the crop or those that indirectly service those companies are eligible for federal relief programs—a point SBA stressed in a recent blog post.
CBD Prescription Drug Is No Longer A Federally Controlled Substance, DEA Says
Photo courtesy of Philip Steffan.