Kansas Democrats Renew Call For Medical Marijuana Legalization After Cancer Patient's Hospital Room Raided By Police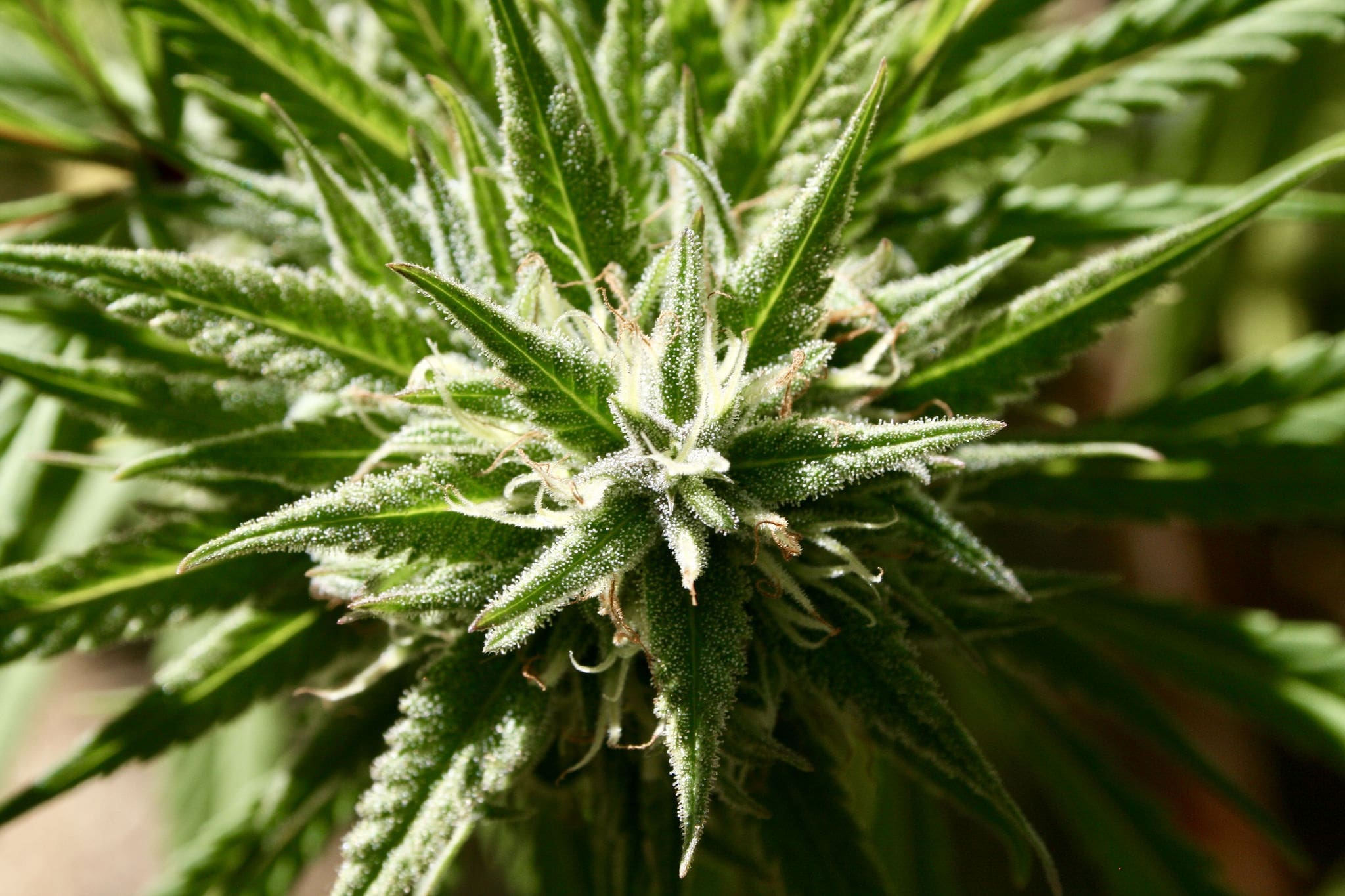 Kansas Democratic lawmakers are renewing their call to legalize medical marijuana in the state after police raided the hospital room of a terminally ill cancer patient over possession of cannabis extracts.
Just days before Christmas, officers in Hays, Kansas allegedly visited the patient's room and confiscated a marijuana vaping device and cannabis extract.
The news of the law enforcement action against the 69-year-old man, Greg Bretz, ignited a strong response from the cannabis reform community. He told The Wichita Eagle that he was using cannabis to relief symptoms of his condition while spending weeks "flat on my back" since being hospitalized three weeks ago.
A doctor, Bretz said, told him to use whatever means necessary to ameliorate the pain. But hospital staff contacted law enforcement after he allegedly vaped in his hospital room, and three officers then paid him a visit. They seized his vape device as well as edible paste containing THC.
Staff at the Hays Medical Center reportedly said they were worried that the vaping device could be a potential fire hazard—though Bretz said he was not on oxygen, raising questions about the concern.
The end result, however, is a terminally ill man facing possible prosecution over the possessing cannabis that he says us used medically.
And Kansas House Democrats were quick to amplify the story to demonstrate the need to enact a policy change in the state.
House Dems are committed to legalizing access to medical marijuana. #MMJ is available to ill patients in dozens of states across the country.

Kansans shouldn't be forced to choose between quality, safe health care and abiding by the law. #ksleghttps://t.co/RhVDMJY5mz

— Kansas House Democrats (@KSHouseDems) December 26, 2022
"House Dems are committed to legalizing access to medical marijuana. [Medical marijuana] is available to ill patients in dozens of states across the country," the party wrote on Monday. "Kansans shouldn't be forced to choose between quality, safe health care and abiding by the law."
Bretz was initially given a ticket to appear in court for an appearance on January 2, but The Salina Post reported that it was later dismissed by more senior police officials.
Hays Police Chief Don Scheibler said that the officers involved "weren't perfect that day" but he defended their overall performance, saying that current laws put them "in a very difficult position."
"We want to say this is a law but don't enforce it," he said, noting shifting public attitudes about cannabis policy. "That's gonna be a challenge for us."
"It's important that we have these discussions," Scheibler said. "It's important that we have clear laws for law enforcement to enforce. And we need to do what we think is best for all of Kansas. Again, the only thing I'm sorry about that day was that man's got to deal with one of the most private things in his life. And that's no longer possible now. For that, I'm sorry."
In any case, Bretz's story is reminiscent of a 2019 controversy that saw three Missouri police officers visit a hospital and search through the belongings of a man with stage-four pancreatic cancer in a fruitless attempt to find marijuana.
Missouri, which is right next door to Kansas, has since legalized cannabis for adult use following last month's ballot initiative vote on the reform.
Kansas, meanwhile, remains one of a declining number few states that have kept prohibition on the books even for medical use of cannabis.
The Kansas House of Representatives approved a medical marijuana bill in the last session, but it later stalled in the Senate.
Supportive lawmakers are hoping to see a policy change in the upcoming session. Members of a special committee held a final meeting on medical marijuana issues this month that will be used to inform reform legislation that will be introduced in the 2023 session.
The Special Committee on Medical Marijuana, members of which toured a Missouri cannabis cultivation facility this month as part of their work, went over the wide range of issues that they've been discussing with officials and experts in recent months. The plan is to finalize a report with recommendations for the legislature heading into the new year.
At an earlier hearing in October, members focused on the "public policy implications" of the reform, receiving testimony from stakeholders and advocates about how to effectively regulate the market, touching on issues like track-and-trace, the pros and cons of licensing caps and the role that physicians should play.
The bicameral committee, which was formed in June, convened for an initial meeting in October that involved state officials, law enforcement and an Oklahoma medical cannabis regulator giving their perspective on the issue.
In the midst of these discussions, a spokesperson for the top Kansas GOP senator recently said the issue is "not a priority"—prompting pushback from House Democratic leadership.
The spokesperson said that Senate President Ty Masterson (R) recognizes that the reform issue is "maturing," adding that any federal action "would be more evidence of that." However, "it is not a priority" for the senator, who wields significant influence over what legislation advances.
While advocates were disappointed that lawmakers were unable to pass a medical cannabis bill by the end of the 2022 session in May—despite considerable momentum and the support of Gov. Laura Kelly (D)—the hope is that the committee's work will lay the groundwork for meaningful action when the legislature convenes again.
The special panel is comprised of members appointed by the House speaker and Senate president.
House Minority Leader Tom Sawyer (D) said in June that he's "been pretty frustrated that we have yet to get a bill passed," while acknowledging that the House voted to legalize medical marijuana last year only to see a relative lack of action in the Senate.
The Senate did hold several hearings on cannabis reform this year, but members never got around to scheduling a vote. Late in the session, legislative leaders formed a bicameral conference committee that was tasked with arriving at a deal that could pass both chambers, although that didn't pan out by the time lawmakers adjourned.
Democratic lawmakers made a final push to enact medical cannabis legalization before the legislative deadline, but Olson said in May that the "heavy load" his committee had to carry on other issues meant that lawmakers would not be "getting this measure across the finish line this session."
Members of the House and Senate Federal and State Affairs Committees held two public conference meetings in April to discuss a way to merge the House-passed medical marijuana bill with a separate one that Senate lawmakers began considering this year. At the last official meeting, lawmakers from the House side went through areas where they were willing to concede to differences in the other chamber's bill, as well as provisions they wanted to keep from their own measure.
Sawyer and Assistant Minority Leader Jason Probst (D) said in January that they wanted to let voters decide on legalizing medical and adult-use marijuana in the state.
The governor, for her part, wants to see medical cannabis legalization enacted, and she said earlier this year that she "absolutely" thinks the bill could pass if "everything else doesn't take up all the oxygen."
She previously pushed a separate proposal that would legalize medical cannabis and use the resulting revenue to support Medicaid expansion, with Rep. Brandon Woodard (D) filing the measure on the governor's behalf.
Kelly has she said she wants voters to put pressure on their representatives to get the reform passed.
Following President Joe Biden's announcement on pardoning people who've committed federal marijuana possession offenses and imploring governors to follow suit, Kelly said that her administration is "focused on legalizing medical marijuana so that Kansans with severe illnesses no longer have to suffer.
She added that they will "continue to consider all clemency and pardon requests based on a complete and thorough review of the individual cases."
The governor also said in 2020 that while she wouldn't personally advocate for adult-use legalization, she wouldn't rule out signing the reform into law if a reform bill arrived on her desk.
Bipartisan Congressional Lawmakers Tout 2022 Marijuana Reform Accomplishments, Predict 'Further Progress' Next Session
Photo courtesy of Brian Shamblen.