Judge Jeanine Pirro, A Trump Fox News Favorite, Joins Cannabis Company Board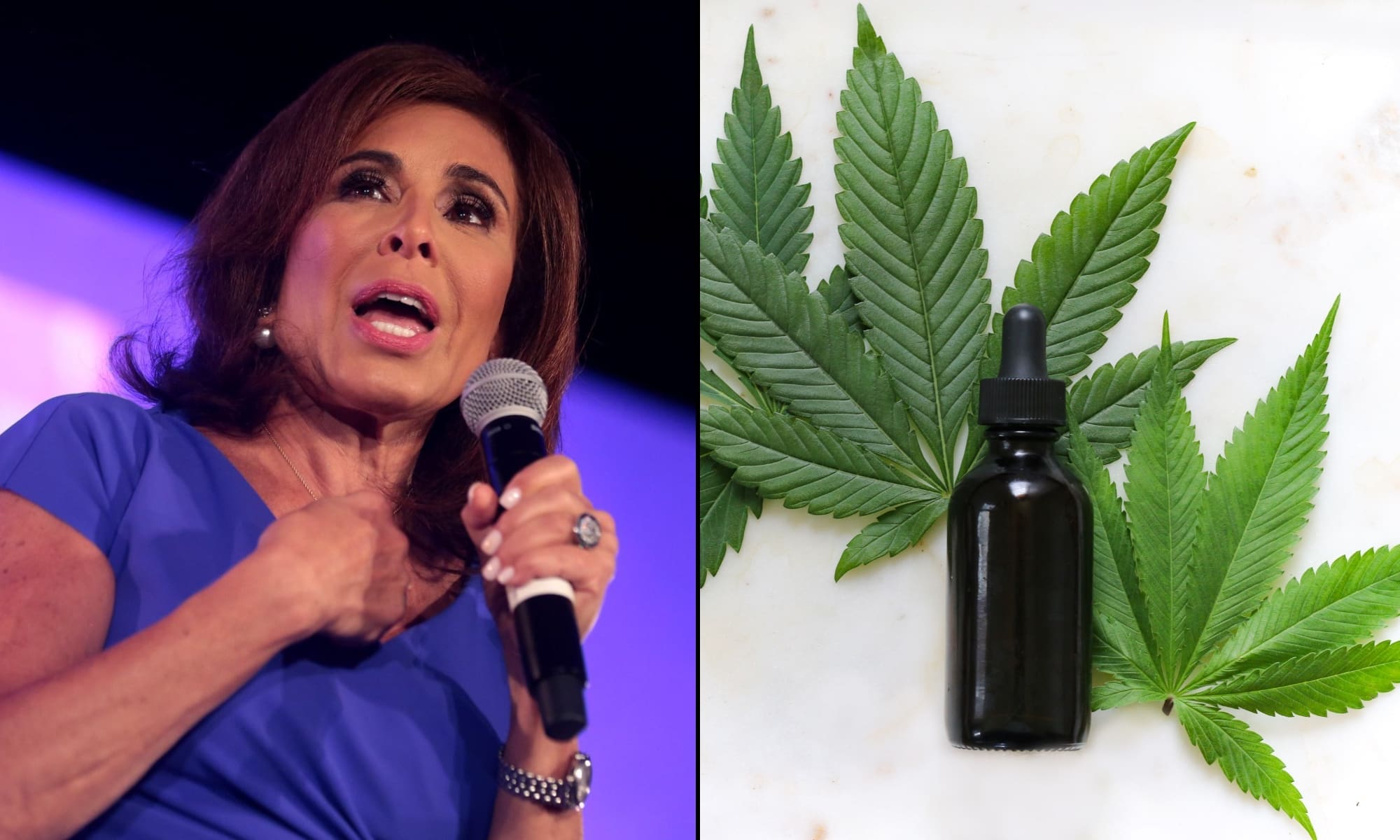 One of President Donald Trump's favorite Fox News Channel personalities is joining the board of a CBD company.
Jeanine Pirro, host of "Justice with Judge Jeanine," will sit on the board of directors of HeavenlyRx, effective immediately, the firm said in a press release on Wednesday. The company is a subsidiary of SOL Global Investments Corp., which holds stakes in a variety of cannabis-related businesses.
"My interest in CBD stems from a curiosity after hearing people say how much they benefited from CBD," Pirro, who previously served as a New York district attorney, told Marijuana Moment in response to emailed questions. "I am now excited to be a part of the opportunity for people to access fantastic wellness options that are both natural and physically and emotionally beneficial."
"Initially a skeptic, I now understand there are tremendous benefits outside the assembly line of traditional medical and pharmaceutical dictates," she said.
If Pirro chooses to amplify the CBD brand on her weekend show or social media accounts, it's reasonable to assume that at least one influential fan will be tuned in: The president of the United States. Trump tweeted segments of Pirro's show twice within the last week alone and frequently promotes her favorable coverage of his administration.
"Jeanine clearly has a long and impressive track record of being a powerful advocate for the causes she believes in," HeavenlyRx CEO Paul Norman, formerly the president of Kellogg Company North America, told Marijuana Moment. "That was evident during her career as [a district attorney] and now as a champion of the people."
"Her research into hemp and CBD and its benefits over the last months gave us a clear vision into why she became such a phenomenal success as a judge, journalist and TV personality," he said. "We are simply thrilled to have her as a partner on the HeavenlyRx team."
The announcement that Pirro is joining the company's board comes four months after the host's show was suspended by Fox News, a move that reportedly stemmed from her suggestion that the Muslim faith of Rep. Ilhan Omar (D-MN) was "antithetical" to the U.S. Constitution. Fox subsequently condemned the remarks, but her show was reinstated about two weeks after the controversy.
While hemp and its derivatives were legalized under the 2018 Farm Bill that Trump signed into law late last year, don't expect Pirro to be making the case for ending cannabis prohibition more broadly any time soon. HeavenlyRx explicitly does not associate with products containing THC, and the Fox News host has indicated that her support for reform is limited to legalizing medical cannabis.
@mamajaelynn medical marijuana is different than legalizing and u know it mama.

— Jeanine Pirro (@JudgeJeanine) March 31, 2012
That said, given her closeness to the White House and her massive media platform, Pirro is positioned to expand the mainstream appeal of hemp-derived CBD and contribute to the industry's ongoing growth.
Photo elements courtesy of Gage Skidmore and Kimzy Nanney.